The best Italian restaurants in Sydney serve up world-class pasta, pizzas and antipasti. Whether it be for date night, to celebrate a birthday, or simply just catch up with family and friends, here are 25 venues you simply must visit!
Alberto's Lounge
Perennially regarded as one of Sydney's best restaurants, Alberto's Lounge was the brainchild of the team at Frankie's Pizza. A classy trattoria is known for its charming ambience and great background music, it presents an accomplished menu of contemporary dishes and an impressive wine list.
Totti's
Located in Rozelle, Totti's is arguably one of the most well known Italian restaurants in the whole of Sydney. Set with the acclaimed 3 Weeds pub, and run by Executive Chef Mike Eggert, its showcases an innovative menu of signature dishes including their wonderful wood-fired bread.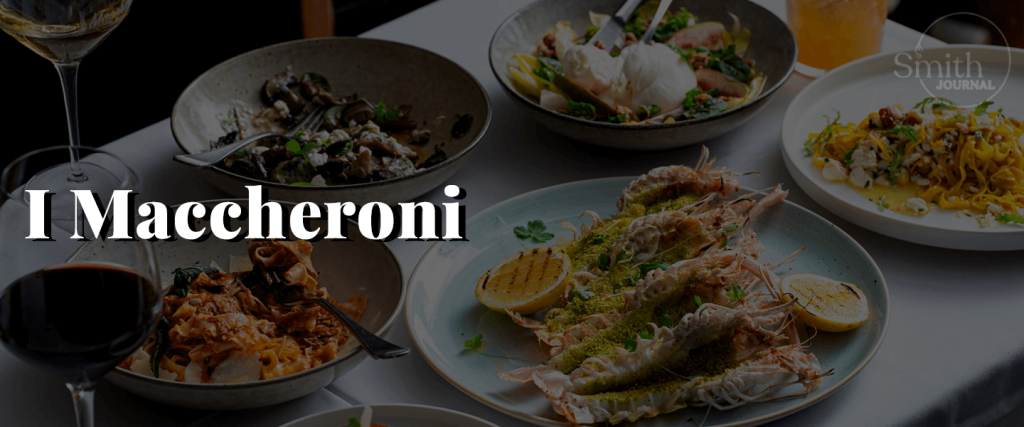 I Maccheroni
Offering food so authentic, you'll think you have been teleported to Italy, I Maccheroni is one of the best Italian restaurants in Sydney. Run by Michelin star Chef Marcello Farioli, this Woollahra venue offers a sensational menu that combines modern cooking styles with the best of local, sustainable produce.
Matteo
Matteo is a fabulous restaurant that draws inspiration from the all-day dining eateries of Rome and Milan. Known for its incredible pizzas, which have been proved twice to ensure they have no yeast content, the venue also boasts an outstanding cocktail list.
KINDRED Restaurant
Situated on Cleveland Street in Darlington, Kindred is a cosy, 45 seater, a boutique trattoria that serves up amazing pasta dishes. Under the guidance of head chef Matt Pollock, the pasta, as well as the bread, relishes, pickles and gelato, are all made from scratch, in-house, in a two staff kitchen.
OTTO Ristorante
Established within the glorious Finger Wharf at Woolloomooloo, OTTO Ristorante is an award-winning fine dining restaurant that offers sophisticated tasting menus and other signature Italian dishes in an elegant and refined waterfront setting.
Two Chaps
While not exactly an Italian restaurant, Two Chaps does serve Italian inspired dishes that are worthy of inclusion on this list. Proudly a 'from-scratch' bakery and café, they even roast their own coffee beans on-site, which manifests itself in the form of exceptional coffee.
Ormeggio at the Spit
A real favourite in Mosman, Ormeggio at The Spit is a vibrant Italian restaurant that specialises in a range of exceptional seafood dishes. Boasting both a cocktail and gelato bar, it is located within a fabulous waterside setting that boasts a pleasant seaside deck.
Fratelli Paradiso
Set within a buzzy space in Potts Point that features a blackboard menu and exposed brick walls, Fratelli Paradiso is known for its excellent Italian food and superb wines. A very popular spot, bookings are essential here, with the Lasagnetta Bolognese being their signature dish.
Busta
Established by the group that owns other successful ventures like Sunset Sabi and ChicaBonita, Busta is another much loved Italian restaurant in Manly. They serve up a delicious range of pasta inspired dishes, which are hand-rolled and made fresh every day.
Ragazzi Wine and Pasta
A CBD stalwart for a few years now Ragazzi Wine and Pasta is a trendy, genteel and welcoming restaurant that presents a menu of spectacular Italian dishes and share plates. Created by Chef Scott McComas-Williams, the menu might be small but the flavours are big.
Lucio Pizzeria
If you love pizza then Lucio Pizzeria should be on your radar. Offering traditional Neapolitan style pizzas that are cooked in a woodfired oven, this award-winning venue was championed as the best pizza in Australia back in 2018.
10 William St
Over in Paddington, 10 William Street is an institution. Located within a charming 2-storey bistro, the venue is predominantly a wine bar. Though it does present a fantastic Italian inspired menu that is written daily, depending on what is available from their supplier network of farms and providores.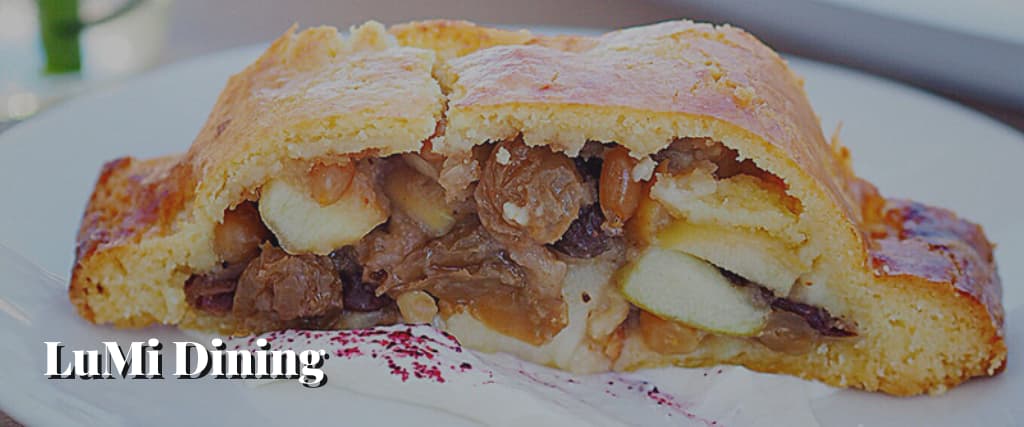 LuMi Dining
Within a glass-walled setting that is illuminated by a multitude of pendant lights, LuMi Dining is one of the most innovative restaurants in Sydney. Offering an impressive menu of Italian dishes, fused with a Japanese twist, their seven-course tasting menu takes you on a wonderful culinary journey.
Marta Osteria
Striving to be one of the leading Italian kitchens in Sydney, Marta Osteria showcases a menu of exquisite Italian dishes that have been inspired by the streets, culture and tastes of Rome. Always busy, the venue is known for its delicious fried gnocchi.
Bistecca
Incorporating three notable spaces within a heritage-fronted building, Bistecca is an adults-only restaurant that serves the best steaks in town. Inspired by the bistecca alla Fiorentina, a popular cut of meat in Tuscany, their steaks are as thick as three fingers, and is always perfectly cooked.
Pino's Vino e Cucina
Possibly one of the most romantic restaurants in Sydney, Pino's Vino e Cucina showcases a taste of Italy through their menu of classic and innovative dishes. Backed by a robust wine list, this cosy restaurant in Alexandria is the perfect venue for date night.
Pizza Madre
Serving high quality, meat-free pizzas in a charming and intimate setting, Pizza Madre is a popular pizzeria in Marrickville. Known for their signature Margherita pizza, which is made from sourdough and is stone-baked, their ever-changing menu always features one vegan option.
The Dolphin Hotel
A Surry Hills favourite, The Dolphin Hotel features a wonderful Italian restaurant. Presenting a menu of hand-stretched pizzas that have been inspired by the traditional offerings of Northern Italy and Rome, they also do a tiramisu dessert that is one of the best in Sydney.
One Ford Street
Nestled in the backstreets of Balmain, One Ford Street hosts an exciting menu of Italian dishes that have been inspired by the regions of Sicily, Campania, Puglia and Sardinia. Their a la carte menu is crafted around seasonal, produce-driven food and handmade pasta.
Bar Reggio
Darlinghurst locals have been extolling the virtues of Bar Reggio for over 30 years. Family-run and owned, it serves up delightful pizzas and other hearty, Italian homestyle dishes in a quaint BYO venue that features stunning fresco-style paintings.
Matteo Downtown
Just like the Matteo in Double Bay, Matteo Downtown is worthy of being on this list. Located on Bond Street in the CBD, this venue is actually a café, which is more in tune with its city worker clientele. To complement its great range of Italian dishes, it offers sensational pastries to grab and-go.
Restaurant Leo
Another great CBD restaurant tucked away off George Street, Restaurant Leo is a relaxed and trendy venue that and has a lovely terrace. It presents an inventive menu of modern Italian cuisine, with one of its signature dishes being the exceptional jet black, squid ink risotto.