Ok, so the secret about the Hunter Valley being an awesome foodie destination is well and truly out now, with thousands of people from all over New South Wales and Australia coming to this area every year to try some of its amazing local produce.
Throw in some truly spectacular scenic backdrops, ambitious, boundary-pushing chefs and a fantastic collection of regionally made wines, and it soon becomes easy to see why it so popular.
From fancy fine dining establishments that present the most incredible of locations, to cool, casual eateries that are quietly revolutionising the local scene, here are some of the best restaurants in the Hunter Valley you simply have to go to.
Restaurant Botanica
Situated at Spicers Vineyard Estate in the heart of the Hunter Valley, Restaurant Botanica is a leading restaurant that champions all of the best of what the region has to offer.
Set amongst gorgeous gumtrees and grapevines, just outside of the suburb of Pokolbin, the team here offer a fabulous feast-like menu which contains plenty of vegetarian dishes.
Open 7 days a week, they use produce that is fresh, local and sourced via sustainable practices.
Always bursting with colour, their offerings of roasted baby eggplant and baba ganoush with puffed rice, are not only healthy, but beautifully plated and taste amazing too.
Address: 555 Hermitage Rd, Pokolbin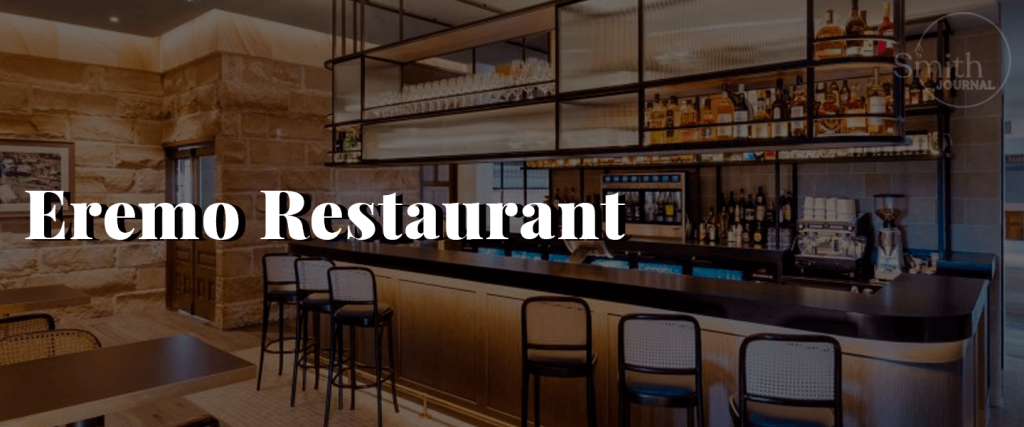 Eremo Restaurant
Providing one of the Hunter Valley's more upscale dining experiences, Eremo Restaurant serves up some quality Italian cuisine.
Curated by Cameron Matthews, their hatted Executive Chef, who has extensive experience of working in Italian kitchens, the menu showcases some truly inventive dishes.
This includes the likes of venison ragu, whole dry aged Aylesbury duck and the most amazing potato gnocchi with truffle mascarpone, which are only made possible through his connections with local producers.
The wine list here is outstanding too, and include vintages sourced from all around the world.
Address: 57 Ekerts Rd, Pokolbin
Leaves & Fishes
Located in the charmingly named suburb of Lovedale, Leaves & Fishes is undoubtedly one of the best restaurants in the Hunter Valley for its fresh and more informal approach to dining.
Established in 2004, this chic-woodsy waterfront venue has a stylish inside/outside setting, with a relaxed adults only vibe.
Matching the setting, the food here is also fabulous. Heavily Asian inspired, the casual dining menu offers a takeaway section that does not compromise their standards, as well as an exceptional menu for on-site dining.
Their signature dish is arguably their crisp-skinned ocean trout, which comes with a delightful miso and lime slaw. But there are so many wonderful dishes on the menu you could easily eat yourself into a food coma.
If you do, fear not, as the restaurant also offers onsite boathouse accommodation for you to check in to.
Address: 737 Lovedale Rd, Lovedale
Margan Restaurant & Winery
If you are a fan of agri-dining, then the Margan Restaurant & Winery is the place for you.
Located in a place called Broke Fordwich, this family-owned,award-winning venue, presents an exquisite garden-to-plate menu of seasonal and contemporary European dining, which takes place in a stylish room that looks out to a spectacular vineyard.
Championing locally sourced produce, and whatever is currently available in their kitchen garden, their dishes prove that sophistication and sustainability should not be mutually exclusive concepts to restaurants.
Unique and very tasty, they are of course paired with the most incredible of wines. Some of their most popular dishes include the fennel parfait, spinach cannelloni and BBQ'd Binnie wagyu beef.
Address: 1238 Milbrodale Rd, Broke Fordwich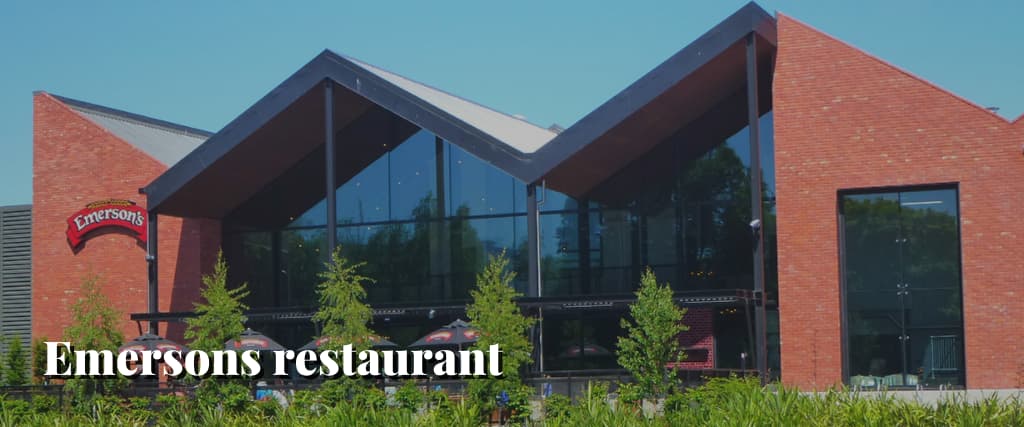 Emersons restaurant
Offering a menu that is designed to share, Emerson's Restaurant is a great place to visit with family or friends.
Affording you the quintessential Hunter Valley vineyard dining experience, the venue is located in the Adina Vineyard in Lovedale.
With a smashing onsite cellar door, as well as a spa and accommodation, this place is a total destination for rest, relaxation, and treating yourself to the finer things in life.
The restaurant here features a stunning verandah that looks out to the vineyard and offers a range of delicious upscale contemporary Australian tasting plates and dishes. This includes the likes of bbq free range spatchcock with gribiche, and seafood bouillabaisse, that are cooked to perfection.
Address: 492 Lovedale Rd, Lovedale
Yellow Billy Restaurant
Another stalwart in Pokolbin, the Yellow Billy Restaurant champion 'food over fire'.
Boasting a custom-made fire pit which is used to cook all their meats and vegetables. They present a share menu which is cooked with a fair bit of theatre.
Offering a fabulous selection of large plates like chargrilled swordfish and black rump cap, the food here is absolutely delicious and the setting is relaxed too.
There is even a three-course banquet menu for those who really want to make an evening of it.
Address: 697 Hermitage Rd, Pokolbin
Twine Restaurant
If you love to eat with picturesque views, few venues in the Hunter Valley can compete with Twine restaurant.
Overlooking a sensational vineyard that is set amongst gently undulating hillsides, the restaurant has a fabulous dining room, with a beautiful deck that looks out to it.
Presenting upmarket Australian cuisine that works with the freshest of local produce, one of their big drawcards is a boozy lunch where you will be able to indulge on a plate of delicious smokey beef brisket, or gnocchi with wild mushrooms, with a glass of two of their house made wines.
Address: 310 Oakey Creek Rd, Pokolbin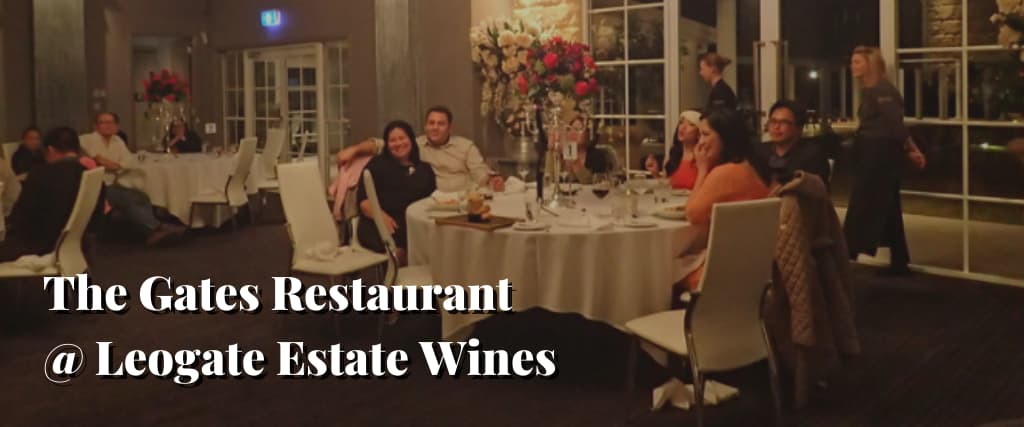 The Gates Restaurant @ Leogate Estate Wines
For the ultimate dining experience, The Gates Restaurant is widely acknowledged as being one of the best restaurants in the Hunter Valley.
Located at the Leogate Estate Winery in Polkobin, they offer both an a la carte and a premium degustation menu, both of which have been expertly curated by their head chef.
Elegantly presented and served out to you in fine dining style by their courteous wait staff, the food is matched with award winning wines from the Leogate Estate to make your experience that little bit more special.
Offering both a stunning dining room, or alfresco setting in which to eat this is a great place to enjoy a celebration meal with your family or friends, or a very romantic dinner for two.
Address: 1693 Broke Rd, Pokolbin