The gastronomic world of Turkey features such mouthwatering delights as pide, kebabs, meze, hummus and baklava and the best Turkish restaurants in Sydney serve them up with style and panache.
Bursting with flavour and textures, these venues will take you on a culinary journey across two continents and into the eateries of places like Instanbul, Kalkan, Alacati and the Bozborun Peninsula.
Across Sydney, from Crows Nest to Kellyville, and Balmain to Enmore, you will find plenty of Turkish restaurants to choose from.
But in case you need some recommendations, our research has shown the following venues are some of the best places you can go to.
Anason
It's worth going to Anason in Barangaroo just for the fantastic waterfront views, but the food here is also exceptional.
Run by Chef Sivrioglu, this modern Turkish restaurant and mezebar is inspired by Istanbul's seaside meyhanes. It offers seasonal cuisine in a chic harbourside setting that features a superb outdoor terrace.
Offering contemporary cuisine that is created with flair and artfully presented, their current autumn menu is divided into three elements – flora, ocean and flora. The choice is quite extensive, so you might want to visit as a group to enable you to try a wider range of dishes.
Address: 5/23 Barangaroo Ave, Barangaroo NSW 2000
Konak Turkish Village
For a really good feed head on over to Konak Turkish Village in Newtown.
Set within a beautiful, relaxed and inviting dining room the food here is made with the same kind of love your parents put in to the dishes they made for you.
The menu features their inventive and unique take on Turkish food and showcases a number of traditional recipes which are made with the best of local produce.
Providing outstanding value for money, the restaurant specializes in charcoal meats and seafood, which they present in the form of a sharing a la carte menu for breakfast, lunch and dinner, as well as banquet dishes too.
Address: 496 King St, Newtown NSW 2042
The Sultan's Table
Offering good, hearty, Turkish cuisine The Sultan's Table is an institution in Enmore.
A very popular spot with locals, it's decor features wall rugs and warm lighting, and it also boasts a pleasant courtyard seating.
The range of food they offer is extensive. From char-grilled kebabs and pides to delicious snack packs and a wide range of dips, you really are spoiled for choice.
You can even choose to pair it with a genuine Turkish tea or coffee and be sure to leave some room for their sensational sweets too!
Address: 179 Enmore Rd, Enmore NSW 2042
Stanbuli
Another restaurant inspired by the Meyhanes of Istanbul and another great spot in Enmore is Stanbuli.
Offering authentic and sumptuous Turkish cuisine that won't hit your wallet too hard, this venue serves up a wide range of dishes that will have you smacking your lips.
This is not a fine dining place, but it is a very fine, dining establishment and their charcoal-wood fired chicken, lamb and seafood, as well as a great selection of meze, has people coming here in their droves.
You won't find pide, dips or doner on the menu here, just 'real Turkish food' that includes lot of vegan, vegetarian and gluten-free options. All of which is served in a vibrant, high octane setting, by friendly, yet energetic staff.
Address: 135 Enmore Rd, Enmore NSW 2042
Ferah Cafe & Restaurant
Over in Newtown, Ferah Cafe & Restaurant is known for its exceptional Turkish, Mediterranean and Middle Eastern food.
Housed on the site of an old homewares store, the eatery is a sophisticated dining venue, which has a quaint little courtyard.
Known for their legendary breakfasts, which take the form of two different types of platters, their inventive main meals are top notch too. With friendly service and a great range of beers and wines, this is a very pleasant place to enjoy a meal.
Address: 433A King St, Newtown NSW 2042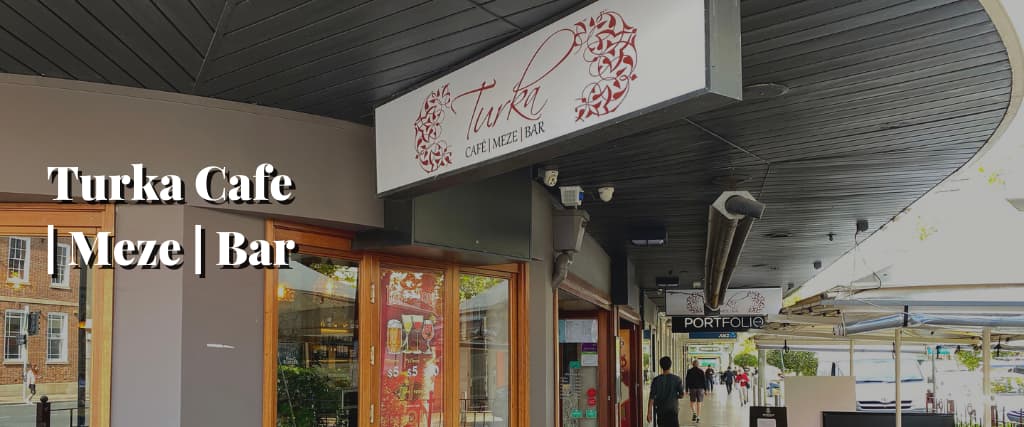 Turka Cafe | Meze | Bar
The uniquely named Turka Cafe | Meze | Bar can easily lay claim to being the best Turkish restaurant in Sydney, on account of it winning the prestigious 2020 Restaurant and Catering award in NSW!
Dishing up sensational food for breakfast, lunch and dinner, this restaurant wonderfully fuses Turkish and Australian cuisines. The result is an intriguing menu of delights like 'Barramundi Crockets'. 'Turka Chicken' and 'Creamy Beetroot' homemade dip which will impress your taste buds with their freshness and flavour.
In addition to their food, this Crows Nest eatery also has a lovely range of Turkish cocktail and beers, and as they are open 365 days a year, you can also come here for Christmas dinner too.
Address: 4/6 Willoughby Rd, Crows Nest NSW 2065
Erciyes Restaurant
The Erciyes Restaurant is a place you have to admire for its seamless transition from a takeaway shop, over 20 years ago, to a restaurant that offers you a fabulous dine-in experience.
A family run business in Surry Hills, this place dishes up a superb and extensive a la carte menu of shish, pide, meze plates, kebabs and a huge range of mouthwatering desserts. It also offers two fabulous banquet menus that allow you to try a bit of everything.
Aside from the wonderful food, the Erciyes Restaurant also presents belly dancers for your viewing and entertainment pleasure on Fridays and Saturdays. Which adds a lovely air of fun to your overall dining experience.
Address: 409 Cleveland St, Surry Hills NSW 2010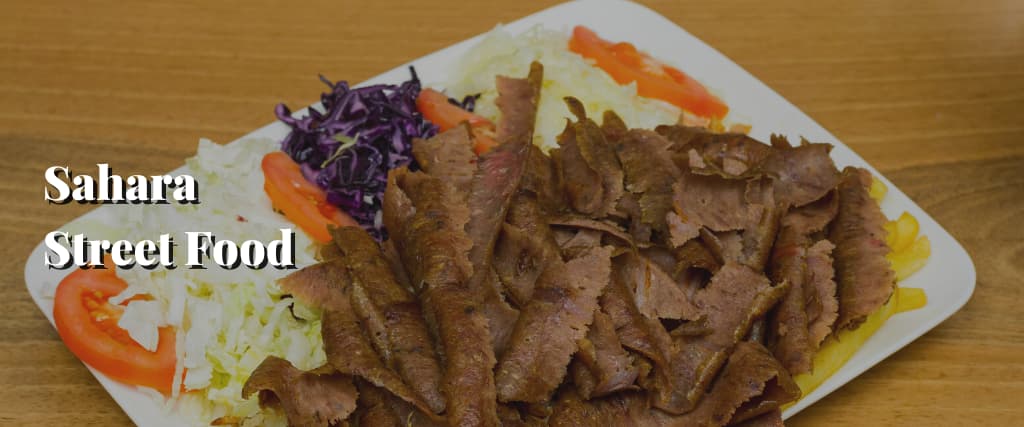 Sahara Street Food
Sahara Street Food is possibly one of the best Turkish restaurants in Sydney that you don't know about!
Based over in Kellyville, in the Western Suburbs, this revered eatery offers a fantastic selection of Turkish and Mediterranean Street food, in the form of authentic pides, chargrills and pizzas.
Designed to be shared, all the meat used here is 100% halal, has no artificial flavouring and is freshly marinated to ensure it always tastes delicious.
Address: The North Village, Shop 9/10 Hezlett Rd, Kellyville NSW 2155