Planning on visiting the Gulf Country in Queensland? Then be sure to Put Mt ISA on your list!
Located roughly 1825 km northwest of Brisbane, this fascinating outback city is actually listed by the Guinness Book of Records as the biggest city in the world in terms of landmass – incorporating some 43,310 square miles.
Created as a consequence of the massive mineral deposits that were found in the area in the 1920s, Mount Isa Mines has become one of the world's most productive single mines in history in terms of the combined production of silver, lead, zinc and copper.
Despite its remote location, Mt ISA is a hub for travellers, offering a range of things for them to see and do in the area.
In this guide, we will highlight some of the most interesting of them with our review of the 10 best things to see and do in Mt Isa.
So let's get into it!
Fun Things to see and do in Mt Isa
Here, in no particular order, are some of the best things to see and do in Mt Isa.
Mt Isa City Lookout
One of the best ways to get your bearings around MT Isa is to head to the Mt Isa City Lookout.
Open 24 hours a day, every day of the year, the lookout is situated right in the heart of the city centre and provides 360-degree views of the surrounding locality.
The lookout is conveniently located on Lookout Road, so it should be easy to find. Once there it is just a short walk up the hill.
The views from the top of the lookout are sensational, especially during sunrise, sunset and at night. During the day it is also a nice spot for a picnic too.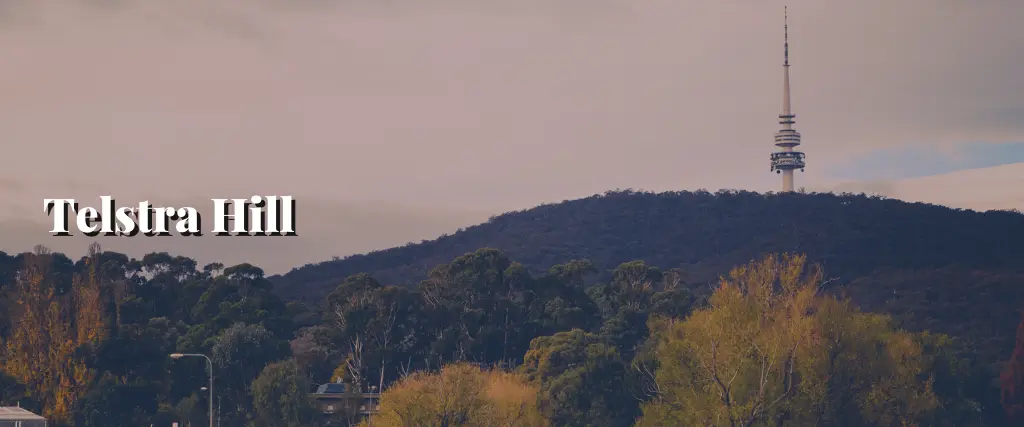 Telstra Hill
Situated to the east of Mt Isa, Telstra Hill is one of the most popular walking and exercising trails in the area.
Offering sensational views, which also attract plenty of photographers as well as hikers and joggers, the path can be a little difficult to find, as there aren't any signposts leading up to the hill.
To get there, thus, you will need to keep your eyes peeled for a big telephone tower, near which, you will soon see an old bitumen road that elevates up the hill.
At 3 km long and riddled with potholes, be sure to wear a good sturdy pair of hiking boots or running shoes if you are thinking of traversing this path.
Hard Times Mine
Given that the city was born out of mining you should make the effort to visit at least one during your time in Mt Isa.
The Hard Times Mine at Marina Street is a good one to visit as it also showcases the history of mining and how it has been done over the years.
A fascinating experience, the 2.5-hour tour will provide you with an in-depth overview of the role mines have played in the development of Mt Isa as a city.
You will get to wear mining gear and a headlamp, as well as head into the heart of a mine where the furious cacophony of machinery that works the mines will be in full flow.0
The tour will also take you into various tunnels and to a crib room, which serves as the lunch room for the miners.
These mines are open seven days a week until 5 pm and are a great place to visit when the heat of the afternoon sun gets too unbearable.
Heywood Granite Mine
Another good mine to visit is the Heywood Granite Mine.
Residing about a 15-minute drive from Mt Isa, the surrounding landscape of granite slabs, imposing rock boulders and the wonderful expanse of the outback is worth the journey alone just for the scenery.
The mine can be driven to with any type of safe vehicle, although the road only allows for a single car pass at certain parts of it.
A red gate signifies the start of the mine, from where you can hike up to the top of the granite rock hill for incredible panoramic views.
This is another occasion where good quality hiking boots or running shoes are essential, as is putting on sunscreen and bringing plenty of water with you.
Don't forget your camera or iPhone too!
Old Mary Kathleen Mine
The Old Mary Kathleen Mine is located about 55 km from Mt Isa in the stunning Selwyn Range.
It is not operational now, indeed it has been a ghost town since the site was abandoned in 1982 when the uranium reserves ran out. However, it is a fascinating place to visit.
Now filled with clear blue water, the open-cut mine has been dubbed 'Little Blue Lake'. It is a beautiful site to see, but certainly not one you should swim in, as the lake is radioactive.
Nonetheless, if you are looking for things to see and do in Mt Isa and the surrounding area, this is a fabulous and very photogenic place to come.
Mount Isa Rodeo
Rodeo is one of the main forms of entertainment in Mt Isa with several competitions taking place throughout the year for both men and women.
Since 1959, the Mt Isa Rodeo brilliantly embodies the spirit and culture of both Mt Isa and the Queensland Outback.
Should you want to, you can take part, or just watch such events as bull riding, rope and tie and team roping.
There is even ladies breakaway racing and ladies barrel racing, as well as poddy riding for children aged between 8 to 13.
Participants in all these events are required to ride an animal. Which can be either an angry bull or a more placid cow.
Riversleigh Fossil Centre
If you love fossils then a trip to the Riversleigh Fossil Centre is a must!
Nestled within the Outback in Isa, this fabulous museum showcases a range of prehistoric animals and plants through a series of fossil exhibits, video presentations and dioramas.
Open every day until 5 pm, the museum highlights the Riversleigh World Heritage Site which resides within the Lawn Hill National Park.
The fossil fields possess a captivating range of fossil deposits which relate the story of megafauna that dates back 30 million years.
The models of ancient animals should also be of interest to you.
Underground Hospital
Located on Camooweal Street, in neighbouring Mornington, this underground hospital is a heritage-listed attraction that is well worth checking out.
Built in 1942 and designed by Edward J Ryan, the hospital was constructed underground, after concerns from the local authorities that their district hospital might have been targeted by air raids.
The hospital took just a few weeks to be built – predominantly by civilians and off-duty miners – and served as a vital medical service for locals and soldiers alike.
Open every day except Sunday, from 9.30 am to 2 pm, visitors can walk through the Underground Hospital to discover how it worked.
The display has been recreated based on photos that were taken around the time of its original opening and includes medical equipment and furniture that was used then.
Lake Moondarra
Need to cool off from the intense heat of the day? Then head on over to Lake Moondarra.
Situated about 17 km north of the Mt Isa CBD, this stunning artificial lake is located on the banks of the Leichhardt River.
Beautiful to look at, it is a great spot to head to for some water-based fun. Swimming, fishing, canoeing and kayaking are all popular activities here.
A great spot for a picnic too, the area is also teaming with wildlife including the likes of peacocks, pelicans and several species of birds.
If you do visit there, be sure to stay for sunset, which provides an excellent Instagram photo opportunity, as well as being a fantastic sight to behold.
Get something to eat!
Whilst in Mt Isa you are going to need something to eat. Luckily there are quite a few cafes and restaurants you can go to.
The Buffs Club and the Mt Isa Irish Club are two popular places where you can get a really good, hearty feed, whilst the Rodeo Bar & Grill is a modern streak house that presents another fabulous dinner choice.
If you suffer from food allergies then The Xtra Mile is a great place for you to visit. It's a gorgeous little cafe where everything is homemade, including lots of dishes for those with gluten-free, dairy-free and other allergy-orientated requirements.
For great coffee, you should head to Bambino Espresso too, which has been delighting locals and tourists alike with an excellent cup of java since 2013.
How to Get To Mt ISA
The quickest way to get to Mt Isa is to fly. With both Qantas and Virgin offering regular daily flights from Brisbane. In addition, Rex airlines offer flights from Cairns.
An alternative way to get there is via train, as there is a direct service that runs between Mt ISA and Townsville.
You can also get a bus too, with daily services running from Brisbane via Queensland Bus and Greyhound, as well as additional services from Townsville. Greyhound also has a service that runs from Tennant Creek in the Northern Territories as well.
Mt Isa, of course, can also be reached by car. Although it involves a long old drive from most places – including Townsville which is 900 km away, Cairns (1250 km), Sydney (2400 km) and Melbourne (2600 km).

Final Thought!
So there it is! Our review of 10 of the best things to see and do in Mt ISA.
We hope this overview has given you plenty to think about, and maybe even inspired you to visit this fantastic part of the Gulf Country in outback Queensland.
If it has, then we are sure you will have a wonderful time there!