Over the last few years Korean BBQ has burst onto Australia's culinary scene. Its particularly big in Sydney, and now it's become a massive part of Melbourne's gastronomic offerings as well. With scores of people falling head over heels in love with its exotic taste and sensational aroma.
The best Korean BBQ restaurants in Melbourne also add a bit of theatrics to your dining experience too. Especially when it comes to demonstrative chefs cooking the food in front of you. Which is something that is often accompanied with a cacophony of sizzle and a flash of brilliant flames.
Typically open until midnight, there are plenty of excellent KBBQ joints (as they are known colloquially) in the city, all of which feature lovely décor and a cracking atmosphere.
Given such a choice it can be difficult to know where to visit. But don't worry because we've done the research and come up with this list of venues you simply have to check out next time you are in Melbourne.
Mrs Kim's Grill
An institution in Melbourne, Mrs Kim's Grill has been delighting patrons for over 30 years with a menu that wonderfully showcases her Korean heritage and cuisine.
Starting from the humble background of a backyard barbeque, she now has grown an empire that includes three restaurants in the city. One of the most popular of which is in the suburb of Carnegie.
Her delicious, marinated meats and authentic recipes are designed to be shared. If you are not familiar with any of the dishes then your best bet is to order a set menu for two, which is a feast for all your senses.
Address: 136 Koornang Road, Carnegie VIC 3163
Zen Charcoal BBQ
Over in South Yarra, Zen Charcoal BBQ has been quietly making waves for a few years now.
Combining the intoxicating aromas and spices of a bustling street market with the refined elegance of an upscale Melbourne restaurant, they offer mouthwatering dishes that are perfectly cooked and beautifully presented.
The quality of the food is outstanding – try the steak, spare ribs and chicken, you won't be disappointed – and they also offer a nice range of beers as well.
Address: 306 Toorak Road, South Yarra 3141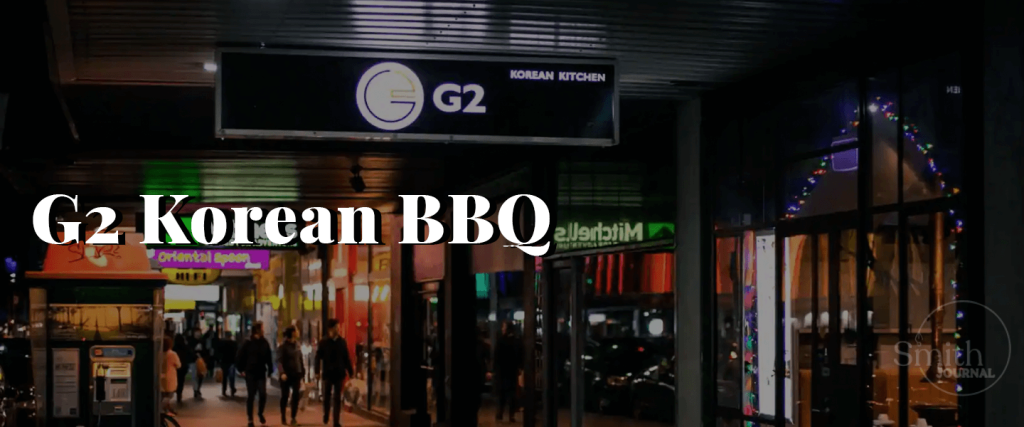 G2 Korean BBQ
Given its CBD location on Elizabeth Street the G2 Korean BBQ is a very popular restaurant amongst both city workers and also tourists who are looking for a top quality feed.
Offering up everything from a fresh bento box at lunchtime to a full on spectacular, smokey grill for dinner, this restaurant is set within a chic and modern space that features contemporary décor and a vibrant atmosphere.
Their food offering is next level. Incorporating everything from pork scotch to oyster blade beef, their meat cuts are always of the bests quality. While their deep-fried dumplings, kimchi pancakes and Jap-Chae, which is a style of pan-fried potato noodle, are all out of this world!
Address: 301 Elizabeth Street, Melbourne VIC 3000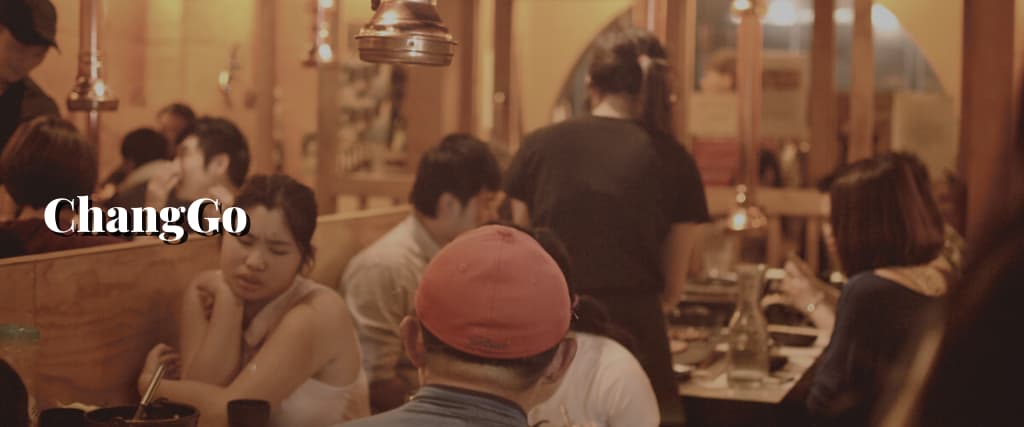 ChangGo
Another popular CBD venue, this time tucked away on Little Latrobe Street, ChangGo is a real gem.
Despite residing in the laneways of Melbourne, within a hub of trendy and expensive restaurants, it sets itself apart from them, by offering an exquisite menu that is a lot more affordable.
Specialising in a delectable selection of pork belly flavours that will have you licking your lips, the restaurant is renowned for its lively ambiance and excellence service. The food is served fast and hot and the beers are always ice cold and refreshing too.
Address: 70 Little Latrobe Street, Melbourne VIC 3000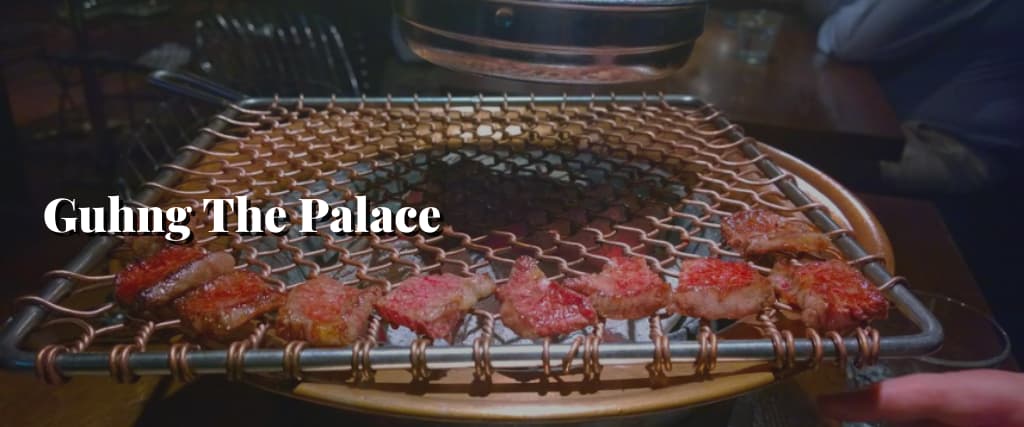 Guhng The Palace
Hands up if you though tapas was exclusively Spanish? Well over at Guhng The Palace they have a surprise for you!
Situated on Mckillop Street in the heart of the CBD, this fabulous restaurant presents to you so many options, you won't know where to start!
But that is half the fun of a visit here – it's a real journey of discovery! Whether you are a vegan, carnivore or pescatarian, there will be something on the menu for you to enjoy at this KBBQ joint.
Dishes like pickled baby octopus, which they serve on cream cheese and with pear, as well as seared beef tataki that comes with an avocado puree, and deep-fried tofu which is accompanied by a delightful homemade sweet soy sauce, are just a few of the wonderful options.
All designed to be shared, this is one place where you will want to visit with as many of your friends as possible. If only to allow yourself to sample an even bigger range of Korean BBQ delights.
Address: 19 Mckillop Street, Melbourne VIC 3000
Hwaro Korean BBQ
Situated on Little Bourke Street, the Hwaro Korean BBQ is undoubtedly one of the best Korean BBQs in Melbourne.
Founded in 2006 by Eunsook Kim, whose aim is to spread the love and joy of Korean food to the wider community, the restaurant presents a menu that has been inspired by the traditions and recipes of the Korean imperial courts.
Featuring different styles of seasonings, that contain up to 23 ingredients and have been matured for several days prior to cooking, their barbeque is nothing short of sensational.
Cooked on mini charcoal BBQs that reside at your table, they present a number of set menus as well as other dishes like marinated rib fillet, chilli pork belly and spicy chicken thigh fillets.
The venue itself is a cool industrial-chic spot that features graffitied walls and boasts a relaxed and friendly vibe.
Address: Ground Floor 562 Little Bourke Street, Melbourne VIC 3000
Bornga
Boasting two venues within the Melbourne CBD and a huge variety of delicious menu items, Bornga is a Traditional Korean BBQ that presents a modern space with lovely décor and comfortable booth.
Striving to provide top quality Korean food at prices that won't break the bank, they offer a range of authentic dishes which are best experienced through their set menus.
With fast table service, and a splendid ambiance, this venue always provides a terrific dining experience.
Address: Level 1/178 Little Bourke St, Melbourne VIC 3000