Just like some girls like to date men who are 15 to 20+ years older than them, some young guys are attracted to women who are that much older than them as well.
There are many reasons why, but most commonly, they tend to admire their maturity and confidence. Not to mention the fact they are usually a lot more sexually experienced too. If they are mothers, they are also perceived to have a maternal quality of 'taking care of others' that younger men find attractive as well.
Also known as cougar's, these women can be successful and driven, and thus looking for someone who can match their energy. Or they can be divorcees, or just single women who have not been able to find a suitable partner of a similar age to them.
If you're a younger guy looking for love with an older woman, (or vice versa), there are plenty of dating websites and apps to find your sugar momma.
Here are six of the best of them.
Zoosk
Founded in 2007, Zoosk is a general online dating site that strives to help people find not just the person they are looking for, but also the specific type of relationship they are after too.
As this site is not specific to those looking for sugar mommas,be sure to set the age limit of your perfect match to the parameters that suit you.
Should you pay their subscription fee, you will be able to chat via private message with potential dates who have also subscribed. You will also get to see the profile of those who have also checked out yours too.
Zoosk is available in 25 languages and 80 countries. So, if you can speak another language or are willing to travel you can find a match in another country.
Website: https://dating.zoosk.com/
Match
Talking of match, the website Match.com is a free dating site that was launched all the way back in April 1995 by Gary Kremen.
It claims to be the world's leading destination for online dating, boasting that more dates, relationships and marriages have occurred through their platform than any other dating site.
As this is a free dating site, it is a great option for those who do not want to, essentially, pay for love.
Providing you with the tools to match with people who have similar interests, hobbies and ideas to yourself, you can write about what you are searching for in the various fields – which enables others to find you based on what you put.
One of the best aspects of this site is that it also has a huge focus on safeguarding and verifying the wellbeing and integrity of its users.
Website: https://au.match.com/
SeekingArrangement
With over 20 million users on its books SeekingArrangement is a massively popular website to find not only sugar mommas, but also sugar daddies and babies too.
First hitting the internet in 2006, this dating site, which was created by Brandon Wade, is deliberately personalised to ensure you have the greatest chance of success.
Designed to assist you to find an 'arrangement' that fits your needs, there is a section on your dating profile for you to specify your expectations – in other words a one-time hook up, casual dating or long-term relationship.
Although this site tends to focused predominantly on sugar daddies, you will also find plenty of choice in the sugar momma department too.
Website: https://www.seeking.com/
Tinder
Launched in 2012 Tinder has grown to be the most popular of all dating apps with over 55 billion matches and counting.
Giving you the opportunity to create a profile with your photo, a short bio and a list of interests, this app works on a simple matchmaking premise. You can swipe right if you like what you've seen on someone's profile and left if you don't.
After doing that you can initiate a conversation with the person (or people) who have piqued your interest, which will hopefully spark a connection.
As this is a general site you will need to change your settings to reflect your interest in a woman of more mature years. It may even be worth ratifying in your bio what you are searching for in a partner too.
Website: https://tinder-australia.com.au/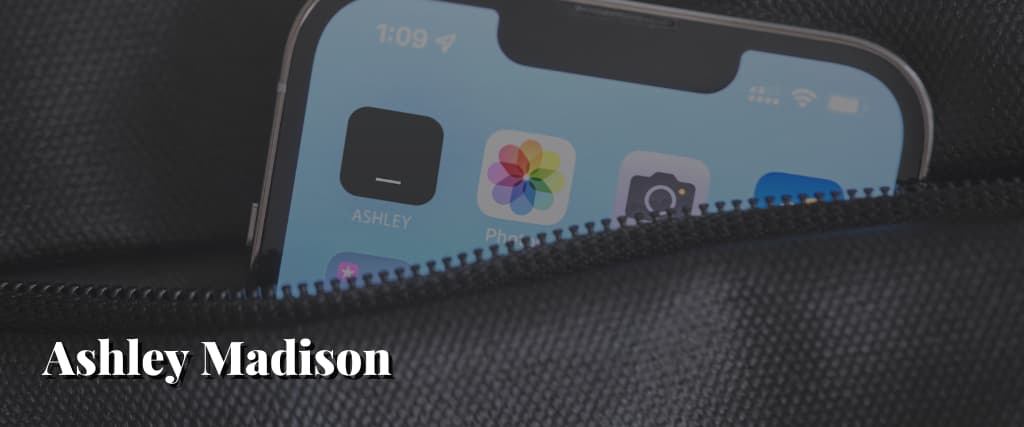 Ashley Madison
If you aren't looking for anything more than a quick hook up with a sugar momma or are happy being her regular bit on the side, consider signing up to Ashley Madison.
Providing a way for millions of people around the world to engage in a discreet connection, you can sign up for free. Although they do have a subscription service which also involves paying a fee to gain more exclusive member benefits.
As its essentially a hook up site your location is actually important than your profile, which basically provides just enough information to connect you up with someone based on superficial information.
You might recall that Ashley Madison was famously hacked in 2015 and their entire database of users was published online. However, don't let this put you off joining this site, as the company are at pains to point out that these security issues have been well and truly addressed.
Website: https://www.ashleymadison.com/
Bumble
Founded in 2014, Bumble is another very popular dating app.
Launched by a lady called Whitney Wolfe, this pioneering app is perfect for guys who may lack a bit of confidence. That is because it challenges the conventional rules of dating, and gender norms, by only allowing women to make the first move.
Championing respect and kindness, the app provides a safe online space and community for users to build relationships with others.
As a sugar momma loving guy, it also puts you in the shop window to be found by an older, more mature woman, who really knows what she is looking for in a younger man.
If your profile is good, with a nice photo and some information that relates your interest in older women, it is only a matter of time until you get approached.
Website: https://bumble.com/