With the construction industry continuing to change and adapt to innovations like green buildings and the efforts to reduce their environmental impact, one trend is pushing the boundaries of design — cargotecture.
Steel shipping container homes are an affordable option for many people looking to build their own homes. These 20-40 feet-long steel boxes are fun and easy to assemble, making them perfect for those living in remote areas. Steel shipping containers are also durable and weather resistant, making them ideal for outdoor spaces like patios and decks.
There are millions of shipping containers worldwide, but they're mostly just sitting waiting to be reused. Some are being turned into affordable housing, while others are converted into luxurious vacation homes.
However, just like any other man-made building material, it may have some drawbacks. Let's take a look at some of the factors to consider before settling for cargotecture.
Pros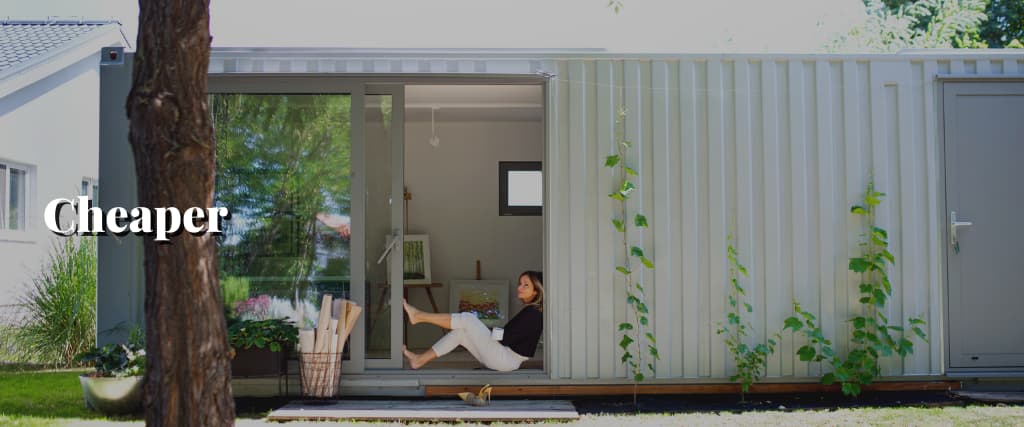 Cheaper
Shipping containers are an efficient and cost-effective way to create homes. A container can save 30% of costs compared to brick and mortar construction. Shipping containers can be customised to suit any budget. A container may be your best option if you want to build a small house.
A shipping container can be easily transported and placed anywhere you like. You can even stack multiple containers together to create larger living spaces. However, this might force you to dig in your pockets.
A cargotecture house is not like a traditional house. You may need to compromise on size, location, or budget. A well-designed cargotecture structure will last decades and provide years of comfortable living.
In a nutshell, you can save much money using cargotecture compared to traditional buildings.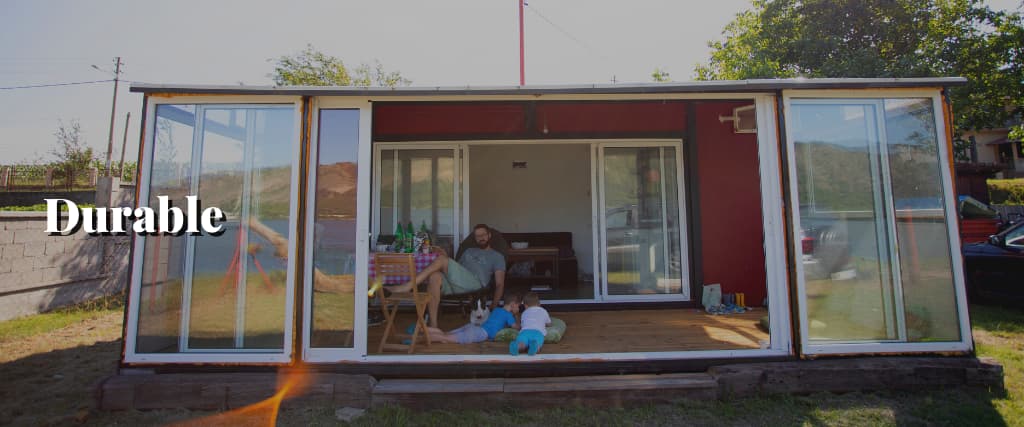 Durable
Steel containers withstand extreme weather conditions, earthquakes, tsunamis, and hurricanes. Cargotecture means that they are virtually indestructible. Steel containers are perfect for creating homes for families because they are durable and long-lasting.
Saves Construction Time
Compared to traditional houses, cargotecture builds homes in just 2–3 weeks using prefabricated elements. These elements come in different sizes and shapes, depending on your needs.
Once you choose what you want, they will custom fabricate your home at a factory near you. You won't need any tools because everything is pre-cut and ready to go. Modifications can be made easily off-site. If you are a hardcore DIYer, you can build a house out of a shipping container in less time than it takes to build a normal house.
Cargotecture usually requires less energy to heat and cool than regular concrete. However, there are still issues with heating and cooling. For example, it takes longer to warm up, and it's harder to keep your house at a constant temperature; hence it's essential to invest in quality air conditioning systems.
Environmentally Friendly
Using recycled shipping containers in a construction project effectively reduces the amount of waste sent to landfills. By repurposing the containers, you will not need to melt down or scrap the metal. You'll also save a lot of energy and reduce greenhouse gas emissions.
Safe
Cargotecture is a unique architecture made of shipping containers that withstand extreme weather conditions. These buildings require few materials and no specialised tools. You can easily transport cargotecture structures to remote locations.
Cons
Eco-Friendly Myth
The major disadvantage of cargotecture is that sometimes it is not as eco-friendly as it was initially meant to be. Some people opt for new containers instead of recycling used ones, hence going against the purpose of cargotecture.
In addition to making these containers habitable, a lot of energy is put into modifications such as cutting openings and sandblasting. Lastly, the cargotecture's ecological footprint increases by the day due to the huge amount of fossil fuel required to move the buildings.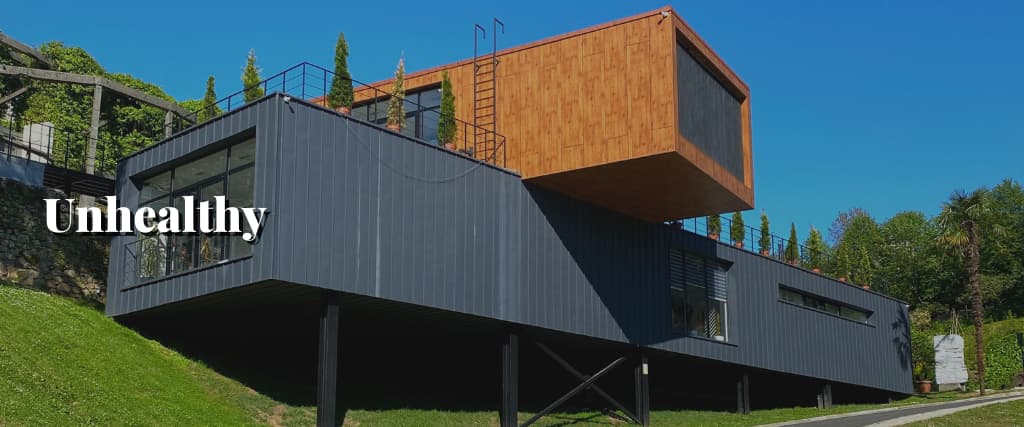 Unhealthy
Shipping containers were not initially designed for human habitation. Thus, a couple of materials and chemicals used to construct containers pose health problems to humans. For example, most shipping containers have lead-based paints and hazardous chemicals such as arsenic on the floor. Therefore, you must deal with these components before settling in a cargotecture building.
Temperature Control
As mentioned earlier, making a cargotecture building habitable requires some modifications, including heat and cold control. Containers are extremely good at absorbing heat and transmitting cold, making temperature control quite difficult. No one desires to live in a big freezer or oven.
Local Building Codes
Cargotecture is a relatively new construction method, so there might be some issues with the local building codes. This is because cargotecture does not use traditional building material; thus, it might go against local building codes. Before getting a cargotecture home, review your country's laws to ensure a container home complies with local regulations.