Podcasting is a form of online media distribution in which users subscribe to a feed of audio or video content. Users listen to podcasts through podcatcher software, which automatically downloads episodes. Some podcasters also provide RSS feeds that allow listeners to access their content through web browsers.
Podcasts were initially called audio blogs because they were recorded using an analog tape recorder. Podcasting became popular in late 2004 when broadband Internet access and portable media players like the iPod made it possible to listen to podcasts anywhere at any time.
Lately, podcasts have been dominated by commercial media houses. Therefore starting a personal one might prove to be a bit hard. Due to this, you might find yourself less interested in getting started.
But don't give up just yet; there are plenty of podcasts you'll enjoy watching and probably inspire you to get started. Try paying attention to one or two episodes of these five interesting podcasts suggested below, and you'll love it.
1. Finding Drag
Finding Drag tops the list as it is a new investigative mystery podcast hosted by Alexei Toliopoulos and Cameron James — the team behind the most talked about podcast of 2019, Finding Drago.
In one of the episodes, Alexei and Cameron discovered a strange connection between a mysterious European aristocrat and Australia's most famous detective duo. After years of investigation, they found evidence suggesting that the two records may not be genuine.
The podcast consists of seven episodes, each 30 – 45 minutes. Getting started with it will make you crave for the next episode.
2. Will Be Wild
Will BeWild Podcast is a podcast hosted by Andrea Bernstein and Ilya Marritz. Each episode features a different perspective on the events of January 6, 2021, including those who were there, those who were caught up in the chaos, and those who were affected by it. The show aims to answer the question: How did we get here?
Hosts of the podcast bring a sense of empathy to their coverage of the people closest to the events of January 6. From the concerned family members who told the FBI about the potential threat to the safety of citizens to the government officials who heard the warnings and tried to send out alerts about the domestic terror threat, there are many different perspectives on what happened that day.
Some interviewed are Trump supporters who attended the white nationalist rally, and others are anti-fascist protesters who came to show solidarity against hate.
Suppose you think you know all there is to know about this historical event. In that case, you should consider taking the time to listen to these exciting episodes and get more enlightened on the future of American democracy.
3. My Dad Wrote A Porno
Now headed to season five, the British podcast is produced by James Cooper, Alice Levine and Jamie Morton. It's all about Morton's knowledge of his father's creative erotic novels. These novels follow the life of sales director Belinda Blumenthal.
The podcast hosts take you to step by step with every episode clearly explaining each chapter. As expected, the content contains some vulgar language. However, the book's author, who goes by the pseudonym Rocky Flinstone, doesn't quite capture the right language when explaining specific sexual approaches and body parts.
The podcast has footnote episodes among every weekly episode. Many of them feature great artists like Hayley Atwell and Emma Thompson, who get to explain which character they would love to play and why in case the novel ever made its way to the big screen.
4. The Habitat
This is another excellent podcast you would enjoy if you were a fan of space and adventure. Habitat is like NASA having a Big Brother. Six contestants assign each other roles to participate in during an experiment, where they'll play as an astronaut crew living on Mars.
The simulation is on a remote mountain in Hawaii. Lynn Levy, the host, takes us through a reality TV experience using audio diaries. The podcast is an excellent collection of human contemplation and quality reality TV drama.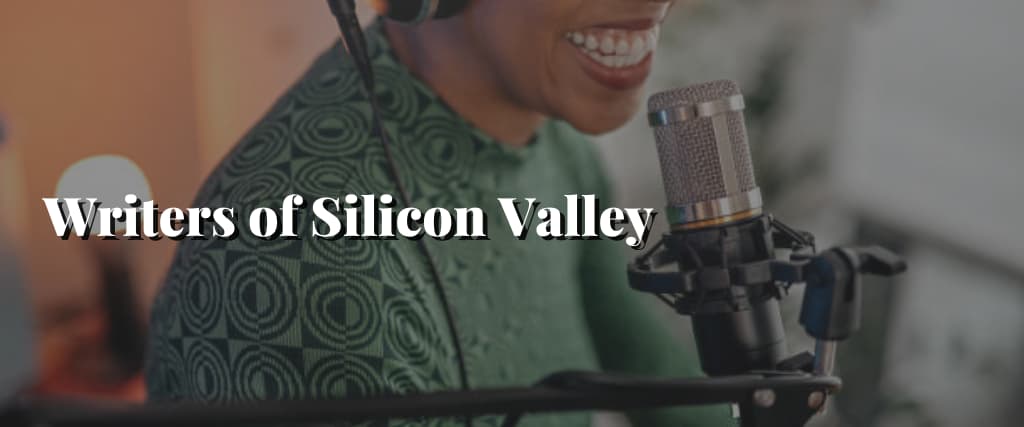 5. Writers of Silicon Valley
This recent podcast has released three episodes, each with captivating interviews by Patrick Stafford. He gets to chat with exemplary writers such as the user experience writer from Silicon Valley and has recently landed a couple of great US writers, including Uber and Square. If you are interested in UX designs for your business, you will enjoy every episode and gain a lot.