Now we're well into 2022, it's time to start gearing up for the obligatory hallmark events which will come thick and fast throughout the year. Father's Day is one such date where we get to appreciate our dads and father figures for their dedication and support throughout our lives and upbringing. A quick google search might leave you befuddled as to when it is however… that's because it's different all over the world.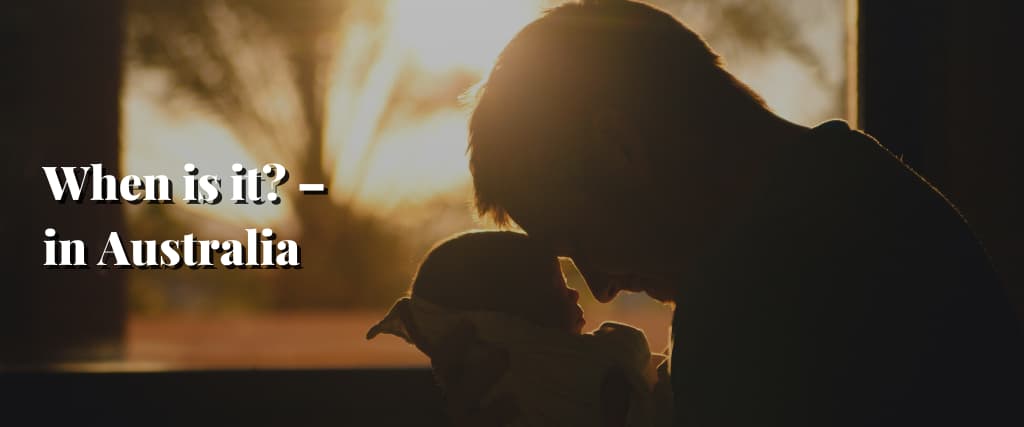 When is it? – in Australia
Disregard any other dates you see as Australia celebrates this on the first Sunday in September. That means it'll be the 4th of September in 2022. If you want to be uber-organised, here are the next few dates so you can eagerly plan for future Father's Days.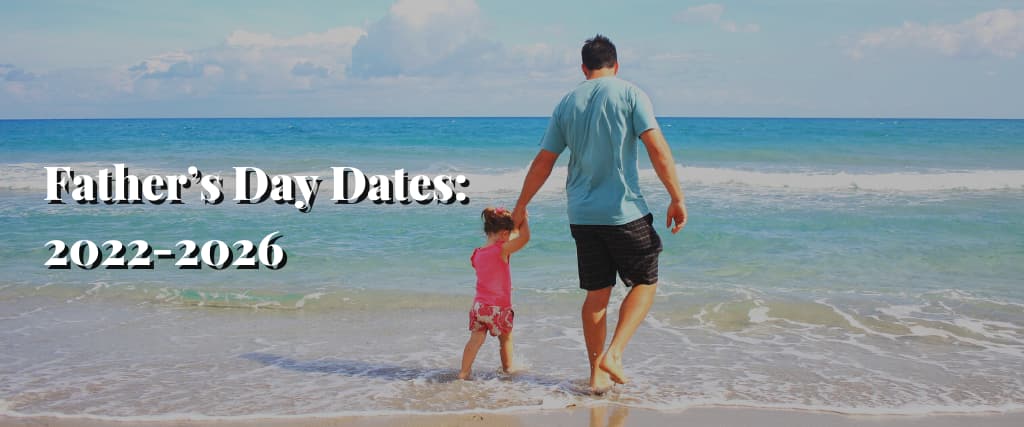 Father's Day Dates: 2022-2026.
2022 – Sunday, 4th September
2023 – Sunday, 3rd September
2024 – Sunday, 1st September
2025 – Sunday, 7th September
2026 – Sunday, 6th September
Annoyingly there's no succinct answer as to why the date is different across the world. The most commonly mistaken date is the third Sunday in June when other English-speaking countries like Canada, Ireland, the UK, and the US all celebrate Father's Day. Some ideas stem from the thought that the Australian government got wind of the event as it happened overseas, and instead of waiting a calendar year to observe the same event; they decided on a new date entirely. Interestingly, our neighbors, New Zealand used to celebrate it in July which is at odds with all other dates. That said, they are now in sync with our date. Across the world, there are a few more variations but ours the date in June are by far the most common.
While there's possible confusion to be had from the numerous dates, if you or your dad is based overseas you might be more easily forgiven if you forget the date; or you might even get two gifts in one year!
History of Father's Day
While dates and records are sketchy at best, sources claim celebrations of fatherhood in central Europe date back to the 1500s. The Catholic Church is rumoured to have started the tradition of Christians giving praise to their fathers and attending service together; usually in tandem with the celebration of Saint Joseph's Day.
It's believed that the contemporary Father's Day stems from 1910 in America; when Sonora Smart Dodd; a daughter of a revered civil war veteran suggested a special sermon for fathers and their hard work across the nation. This was in part due to churches at this point exercising Mother's Day events by this point.
Here in Australia, the first record of the day being recognised goes back to 1936 when a newspaper article stated the next Sunday was 'an opportunity of letting Dad know that he is not altogether forgotten'; which remains true today.
It has never been a holiday in Australia but is recognised as a public/national holiday in some parts of the world including Samoa, South Korea, and some regions of Spain. Yet given it's always on a Sunday here, there's a good chance you'll have the day off already.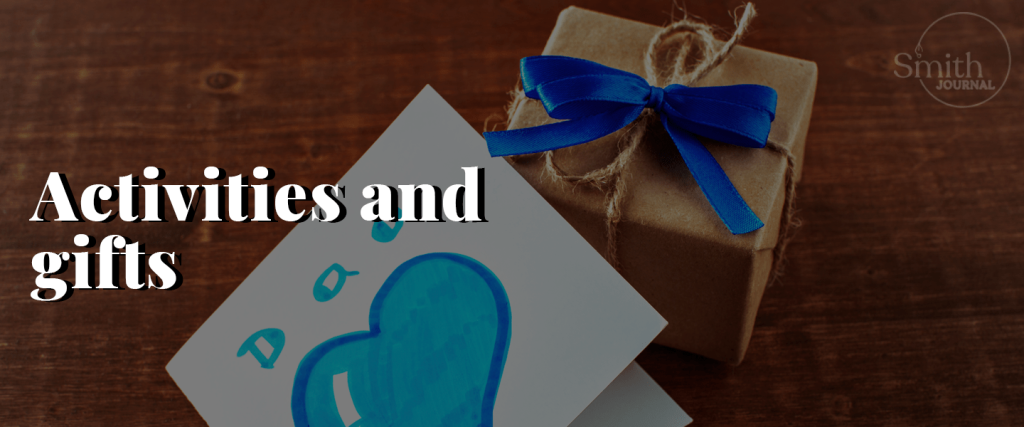 Activities and gifts
There are few firm plans for Father's Day as it tends to depend on how close you are with your dad and what he likes to do. For most, the event falls short of Christmas and Birthdays so nothing extravagant is necessarily needed and it's not as prissy as the counterpart Mother's Day.
Classic male-orientated gifts like socks, beard oil, ties, or even some beers often go a long way to just show that you thought of them. If so inclined, then going out for a meal or having a barbecue with your dad is also a valid option.
If you have a bigger family and your dad is a grandad by now then maybe a trip to the zoo or a picnic in a local park might be enjoyable as well. In schools, young children are often encouraged to make gifts/cards for their dads and father figures which can be particularly heartwarming to receive. Some families honour the religious aspect of the day and come together as many places of worship hold special sermons and readings for Father's Day.
That said, if you live in Victoria the local YMCA division makes quite an event of Father's Day with an award ceremony spanning all 32 localities within the state to crown a 'Local Community Father'. That's not all either; in Victoria, there's a dedicated 'Father's Day Council' which makes has an agenda to recognise the hard work of local dads.
However you intend to spend the day, make sure you give dad a thought whether it is simply reaching out to check-in; or whether you meet up and exchange gifts and/or dinner. This simple and small gesture will no doubt go a long way. That's unless you live in Victoria where you've most likely got your plans already booked up for this day until 2030.
FAQs
When is Father's Day in Australia?
This year it's on Sunday, 4th September. Check above for the list of dates until 2026, so you can pencil your plans in now!
Is Father's Day a public holiday?
No, it's not. It is however always held on a Sunday so the chances are that you're already off work. If you wanted to extend your plans for Father's Day you could always take the next day off as a holiday…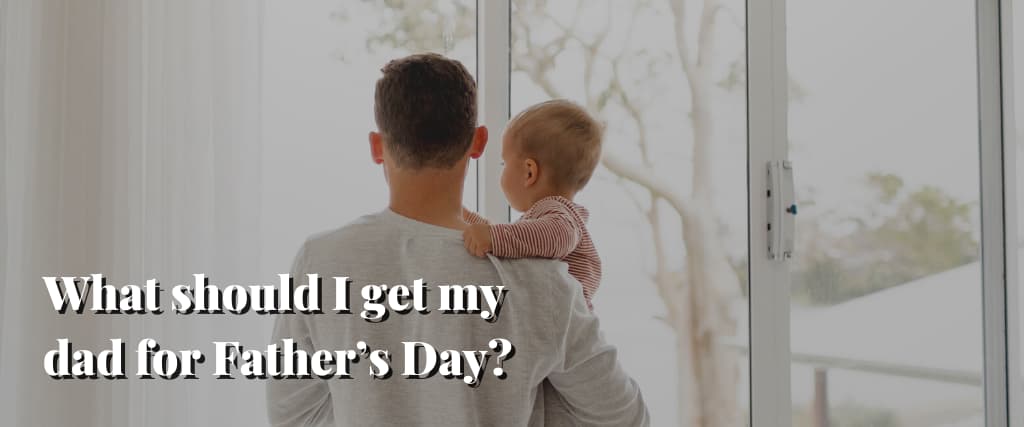 What should I get my dad for Father's Day?
That's really a question for you. What does your dad like? Do you normally make a fuss over Father's Day? Or if your dad has had a rough year you might want to make more of it than you had done before. Think of it rather, than 'what should I do for my dad', more like: 'what do I want to do for my dad?' and you'll find your answer soon enough.
I bought a gift by accident thinking Father's Day was in June, what should I do?
Firstly, not stress out! If you're seeing your dad soon, why not just give it to him and he'll appreciate it all the same right? Or keep it tucked away; it's not live you've missed the date, wrap it up later and gift it in June. If it's a case of beer, just drink them though, they won't exactly keep.