When it comes to buying men's clothing, retro is very much in right now. With an increasing number of fashionable blokes foraging through thrift and vintage stores for their next purchase.
Sydney boasts a lot of excellent retail outlets that specialise in clothing items from eras gone by. With on fleek styles and affordable prices they provide a terrific way to add to your wardrobe.
They also give you the opportunity to express yourself in a way that current trends don't, as well as assist a charitable cause, and even do your bit for the environment, by wearing pre-loved clothes.
If this is something that strikes a chord with you, below is a list of the 10 fabulous thrift and vintage stores in Sydney, you really should check out.
Irreplaceable Store
Located in Newtown, the Irreplaceable Store offers a fabulous range of old skool items. With everything from Air Jordan, Dunk and Air Force 1 sneakers, to vintage Polo Ralph Jeans, Harrington Jackets and cartoon, movie and sports T-shirts being available.
The good thing about this funky store is that they also buy and trade your old items too. So you can cash in on anything, within your wardrobe, you no longer want.
Address: 475 King St, Newtown Sydney 2042
Zoo Vintage Emporium
Presenting an entire floor of 1970s and 80s designer, collectible and vintage styles, the Zoo Vintage Emporium is one of Sydney's best thrift stores.
Situated in Surry Hills, this vintage boutique is like a step back in time.
Spread across 2 floors, it specialises in a diverse range of colorful and stylish clothing and accessories. Many of which are on sale for bargain prices.
Address: Unit B/180 Campbell St, Surry Hills NSW 2010
Storeroom Vintage
A stalwart on the retro clothes shop scene, Storeroom Vintage has been offering awesome vintage, handpicked clothing since 2010.
Showcasing the large range of pre-loved clothing from the 1970s all the way through to the 2000s, they have a fabulous selection which includes everything from vintage band t-shirts tohat styles that was once all the rage.
Even if you don't live in Sydney you can still shop via its excellent online store, which facilitates worldwide shipping.
Address: 316-318 Crown St, Surry Hills NSW 2010
Playground Vintage
From humble beginnings as a tiny vintage clothing stall withinthe Glebe market, to a popular store near the Broadway Shopping Centre, Playground Vintage can be regarded as one of the best retro clothes shops in Sydney.
Founded in 2018, they are on a mission to rid the planet of clothing waste, whilst congruently showcasing their love of unique and top notch fashion.
They do this by presenting a fantastic range of second-hand items like band tees, vintage Nike gear and reworked jeans and trousers, all of which are sold at pretty decent prices.
Address: Ground Floor, 259, Broadway, Glebe NSW 2037
Real King Vintage
Another retro clothing shop that has a fantastic online store is Real King Vintage. But if you can make it to their Newtown store you will be in for a real treat.
One of Sydney's first vintage clothes stores, it offers a huge range of outerwear and vintage t-shirts on their many racks.
To make it easier for you, each section is organised by brand, which includes the likes of Adidas, Nike, Polo Ralph Laurentand Tommy Hilfiger.
Address: 471 King St, Newtown NSW 2042
The Stitch Up Sydney
One of the newer players on Sydney's second-hand vintage clothing store scene is The Stitch Up.
Boasting a fantastic range that includes hype brands like Palace,A Bathing Ape and Supreme, as well as Nike Airmax sneakersand loads of vintage band tees, they offer some of the rarest and most desired retro clothes and footwear available today.
Like the Irreplaceable Store, which is also in Newtown, they will also buy off you any old clothing items you no longer want.
Address: 583 King St, Newtown NSW 2042
The Restore
As well as being a mighty fine thrift and vintage shop, The Restore also operates a café, food relief store and counselling service.
Situated in the Seven Hills district of Western Sydney, their USP is that they sell the best quality, branded, second-hand goods and clothes, at very inexpensive prices.
Address: 154 Best Road, Seven Hills NSW 2147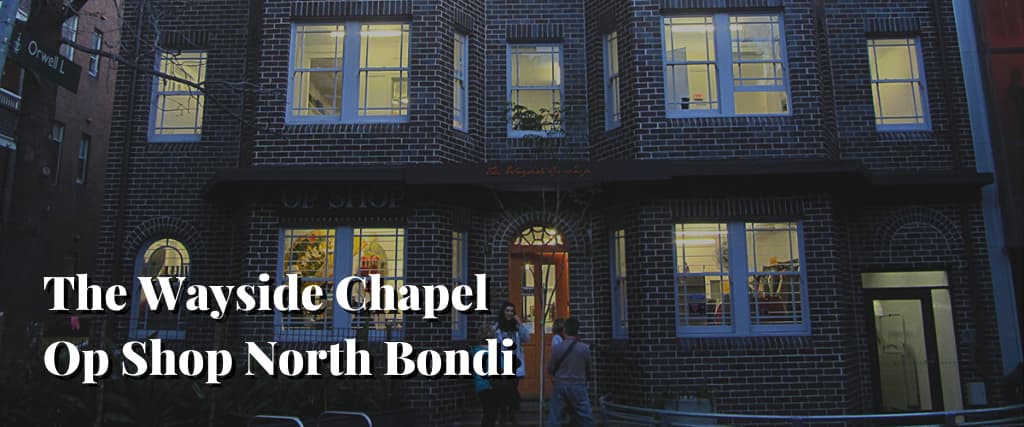 The Wayside Chapel Op Shop North Bondi
For those who like to shop with both style and a social conscious, The Wayside Chapel Op Shop in North Bondi is the perfect retail outlet.
Operating with a goal to ensure all members of the local community have easy access to essential services (like health, welfare, social and recreational), they present a big range of designer retro labels in a hip and stylish setting.
A good hour or so here is time well spent, as you will find plenty of bargains to spruce up your wardrobe.
Address: 40-42 Warners Avenue, North Bondi NSW 2026
The Real Deal
Showcasing a fabulous range of hype brands like Palace, Nike SB, Jordan, Supreme and A Bathing Ape, The Real Deal are exactly what they say they are.
Based in Newtown, they present an excellent and eclectic range of limited sneakers, vintage clothing and modern streetwear.
Their customer service is fantastic too, as it the overall ambianceof the venue which serves to facilitate a very pleasant shopping experience overall.
Like a couple of other retailers on this list, The Real Deal also buys your old clothing.
Address: 308 King St, Newtown NSW 2042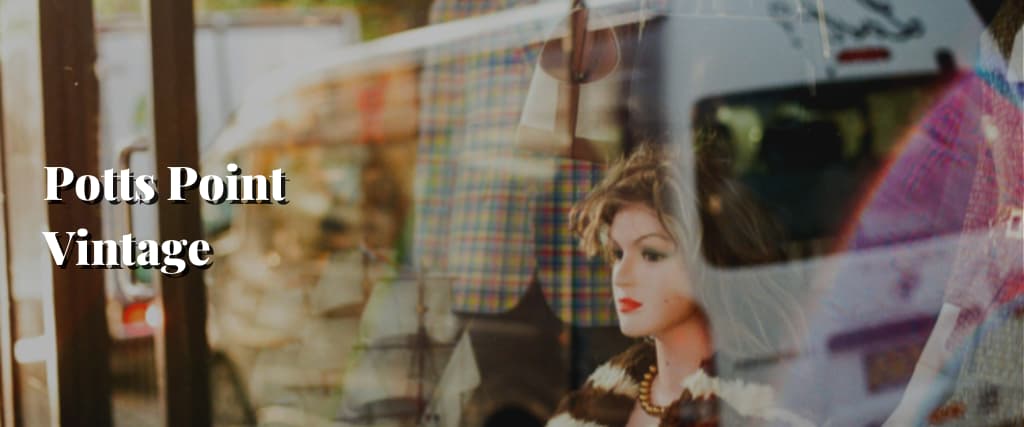 Potts Point Vintage
Vintage doesn't just have to mean clothing, and at the Potts Point Village they offer a terrific selection of products from yesteryear.
This includes the likes of watches, Venetian decanter sets, English fine China and pretty much everything you would have seen in an episode of Poirot.
They of course do a great range of old style clothes too, with everything from vintage furs, trilby hats, Gaultier jackets andretro t-shirts being available.
Mostly at prices, just quietly, that aren't too dissimilar from when they first came out back in the day.
Address: 2/8A Hughes St, Potts Point NSW 2011