Marie-Antoinette once said famously said 'let them eat cake!', which sounds like a pretty good idea if you ask us. In Sydney this is exactly what you can do, as there are a number of exceptional cake shops in the city. From the most ornate of wedding and creative birthday cakes, to delicious pastries and exquisite cupcakes with lashings of frostings, the best cake shops in Sydney serve up a wonderful selection of sweet masterpieces. Here's where you should go next time you need to order some.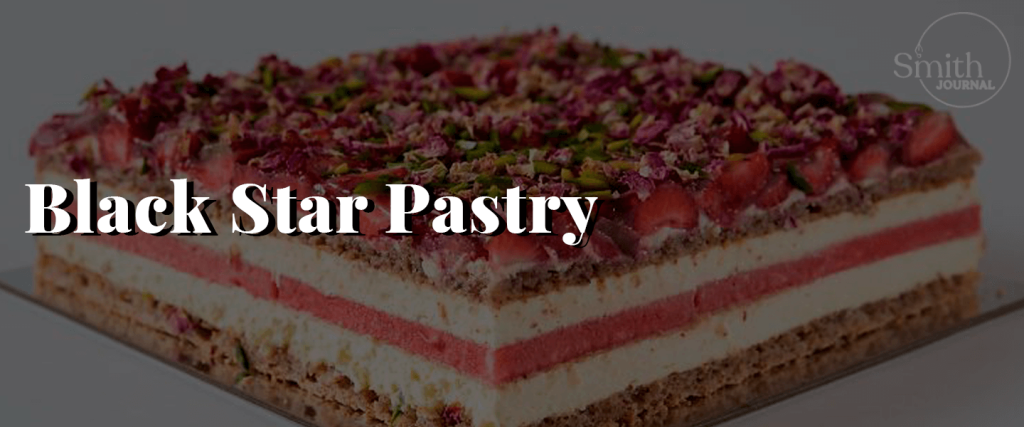 Black Star Pastry
Just for their strawberry and watermelon cake, which is apparently the world's most Instagrammed cake, Black Star Pastry should probably change its name to Gold Star Pastry! Located on George Street in the CBD, this cake is everything it is hyped up to be and more. Arguably one of the best cakes in Australia, let alone Sydney, the chances are you'll have to queue up for a while to procure one. But once you have taken that first sensational taste of it, that really won't matter.
Address: Level 2/500 George St, Sydney NSW 2000
Flour and Stone
If you happen to stumble upon Flour and Stone on their Insta, your eyes are liable to pop out of your head, cartoon style, at the delicious, sweet treats and decadent desserts they showcase on their feed. It will definitely inspire you to visit their Woolloomooloo store and as soon as you arrive there you will be greeted with fantastic display of pannacotta lamingtons, raspberry or chocolate cake and lemon drizzle cake, to name but a few of their wonderful delights.
Address: 53 Riley St, Woolloomooloo NSW 2011
KOI Dessert Bar & Dining
Located in Chippendale, the KOI Dessert Bar & Dining is a bit of an institution in the city. Its essentially a dessert bar, a patisserie and a cooking school all rolled into one and is known for exploring a wide range of pan-Asian influences flavours and concepts in their desserts. Some of their creations like yuzu curd, pistachio mousse, coconut kalamansi and green mango yuzu are to die for. Which is absolutely why this place has such a popular following.
Address: 46 Kensington St, Chippendale NSW 2008
Penny Fours
Run by Penelope Ransley who was the former pastry chef at both Tetsuya's and Sepia, Penny Fours can definitely lay claim to being one of the best cake shops in Sydney. Situated in Leichhardt, they are known for their sensational range of tarts, Danishes, croissants and bread, which often sees scores of people queueing out the door. They also make an exquisite range of custom cakes too for all occasions.
Address: 141 Norton St, Leichhardt NSW 2040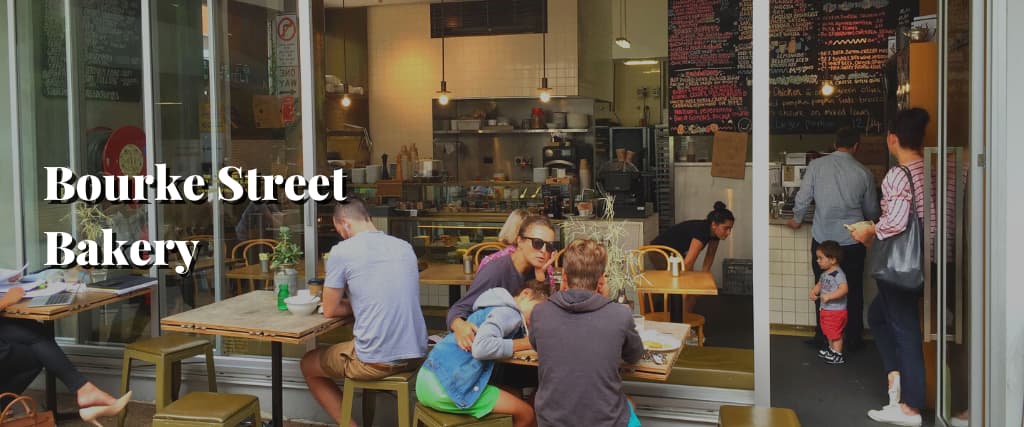 Bourke Street Bakery
An institution in the city, the Bourke Street Bakery serves up a fantastic range of cakes and other sweet delicacies from various locations in the city – ranging from Surry Hills to Parramatta. Known for their lemon and ricotta cake, and quite wonderful cinnamon-scented carrot cake, one of the best traits about this bakery is their consistency. Meaning that each one of their outlets serves up the same quality of treats wherever you go.
Address: 633 Bourke St, Surry Hills NSW 2010
Pari Pasticceria
The very name 'Pari Pasticceria' indicates these guys are all about Italian sweet treats. Known for offering one of the best ricotta cakes in Sydney, their tiramisu is also legendary too. If that is not enough, this Concord based retailer also serves a wonderful selection of pastries and mini cakes, which are the perfect treat to have on the go.
Address: 83 Majors Bay Rd, Concord NSW 2137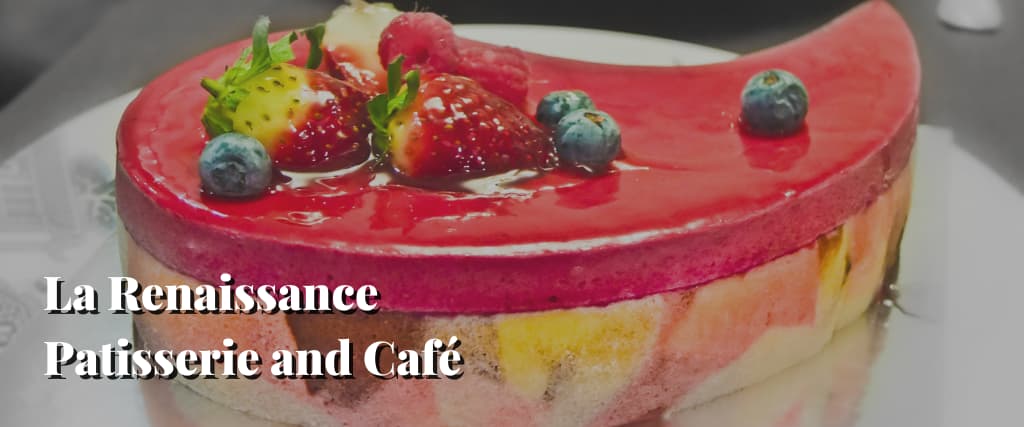 La Renaissance Patisserie and Café
Nestled in The Rocks area of the CBD, La Renaissance Patisserie and Café might have a great title, but certainly delivers on exceptional taste. French inspired, they were the first Australian based patisserie to be honoured by the prestigious Relais Desserts. An organisation who only let in the best of the best. They offer an incredible selection of sweet things, with their signature item being the 'Monet' cake, which is a decadent vanilla sponge cake that is layered with white chocolate bavaroise, as well as raspberries, lychee jelly, tarts and also croquembouche.
Address: 47 Argyle St, The Rocks NSW 2000
Brickfields
One of Sydney's top cakes shops, the chances are you have already tasted some of Brickfields mouthwatering pastries or croissants without even knowing it. That is because they supply their creations to a host of different cafés all over the city. You'll find their flagship store in Chippendale, where their super-sized Persian love cakes literally fly out of the door. They are also known for serving an exceptional chocolate and salted caramel cake, whilst their breads are pretty good too.
Address: 206 Cleveland St, Chippendale NSW 2008
Dulcet
All you really need to know about Dulcet is that it is based within the CBD at Haymarket and also sells the most incredible galaxy chocolate mousse cake you could ever possibly hope to taste. A popular establishment which offers an innovative take on traditional cakes, they also are influenced by Asian flavours, with their matcha mille crepes being a particularly good seller.
Address: TG4, 8 Quay St, Haymarket NSW 2000
Black Velvet Sydney
If it's exceptional cupcakes you are after, look no further than Black Velvet Sydney. The range of gourmet delights in their shop window look so good, it's almost a shame to eat them! Perfect for corporate functions and marketing branding initiatives, there are also a huge range of cupcakes for the general public to try too. Also for those wanting bigger cakes, they can create pretty much any style or theme you are after, for your wedding, birthday or any other purpose.
Address: 3a/110 Darlinghurst Rd, Darlinghurst NSW 2010
Textbook Patisserie
There is chocolate cake and then there is Textbook Patisserie's awesome chocolate, hazelnut and raspberry cake. The cake to blow away every other cake in Sydney! Located in Alexandria, this cake features layers of chocolate mousse and raspberry cream, which resides upon a layer of chocolate pain de genes and is covered in chocolate ganache. Take it from us, it's a little piece of heaven.
Address: 274 Botany Rd, Alexandria NSW 2015