For many people dessert is the best meal of the day. There is nothing like a lovely bit of chocolate cake, gelato, or good old fashioned slice of pavlova to round off a lovely feed. If you have a sweet tooth, Sydney is definitely the place to be, as there are a plethora of fantastic venues to get your sweet fix. Below is a list of the best spots you'll find for dessert in Sydney, for next time the craving hits.
Devon Cafe
Boasting locations in Barangaroo, North Sydney and Surry Hills, the Devon Café presents a fabulous mix of a relaxed, casual café vibe with fine dining quality food. As well as modern brunch dishes, they offer a sensational range of pastries and cakes – with their custard-stuffed croissant being a very popular seller.
Address: 76 Devonshire Street, Surry Hills, 2010
Gelato Messina
Who doesn't love a good gelato ice cream? At Gelato Messina they serve up some of the very best in the whole of Sydney. With various locations around the city, including one at Darlinghurst, they present a wide range of flavours. From classics like chocolate fondant and raspberry, to more adventurous offerings likes Italian nougat and pandan and coconut, they even have a selection for those with specific dietary requirements. This includes egg free, alcohol free, gluten free, nut free and vegan. So there really is something for everyone.
Address: Shop 1/241 Victoria Street, Darlinghurst, 2010
Bennelong
Located within the Sydney Opera House, Bennelong is a fine dining restaurant that champions the best in Australian gastronomy with flair and excellent. Run by head chef Peter Gilmore the main menu here is fabulous. But if you would prefer to skip straight to desert his deluxe take on classic Aussie delights like lamington and pavlova will truly blow you away.
Address: Bennelong Point, Sydney, 2000
Pasticceria Papa
The Italians are masters of dessert and at Pasticceria Papa they showcase this wonderful culture and heritage. Serving up an impressive range of southern Italian cuisine they are well known for their exceptional sweet treats as well. The baked ricotta cake is legendary in Sydney dessert circles, while they also have a wonderful range of pastries too. You'll find them in Bondi Beach, Five Dock and at Haberfield.
Address: 145 Ramsay Street, Haberfield, 2045
Tayim
If you would rather a dessert experience that takes you further away from Italy then how about the Israeli and North American delights on offer at Tayim? Located down by The Rocks, they are renowned for offering some of the best and most exotic desserts you will find throughout Sydney. With such offerings as homemade baklava, and the most amazing coconut and lime malabi – which they serve with both macerated strawberries and mouthwatering lemon sorbet – being just a couple of the items you will find on their impressive sweets menu.
Address: 34 Harrington Street, Nurses Walk, The Rocks, 2000
Koi Dessert Bar
One of the most impressive of all dessert venues in Sydney has to be the wonderful Koi Dessert Bar. Run by the Peornomo Brothers, this fabulous establishment is situated within the lanes of Spice Alley, in the hip suburb of Chippendale. Set across a split-level, with a casual eatery downstairs and a fine dining option with a bar upstairs, their desserts are known for being so artfully presented, it's almost a shame to eat them!
Address: 46 Kensington Street, Chippendale, 2008
Cremeria de Luca
Another fantastic gelato bar in Sydney is the Cremeria de Luca. Situated over at Five Dock, this fabulous family-run business has developed a solid reputation over the years for delivering some incredible desserts with innovative recipes and a fun approach to their ice cream. The key to their success apparently is that they keep their flavours in insulated posts which are set to -12 degrees. It clearly works because their gelato is amazing!
Address: 84 Ramsay Road, Five Dock, 2046
NOLA Smokehouse and Bar
For a desert option you might not have tried head to the NOLA Smokehouse and Bar in Barangaroo. Renowned for its modern approach to Southern BBQ, you could be forgiven for thinking you were in New Orleans when you eat here. The main food menu presents a range of outstanding classic southern dishes. Whilst the desserts include such treats as bread pudding, liquorice ice cream and black currant poached pear, which will make your tastebuds sing.
Address: Level 1, One International Towers Sydney, 100 Barangaroo Avenue Corner, Barangaroo, 2000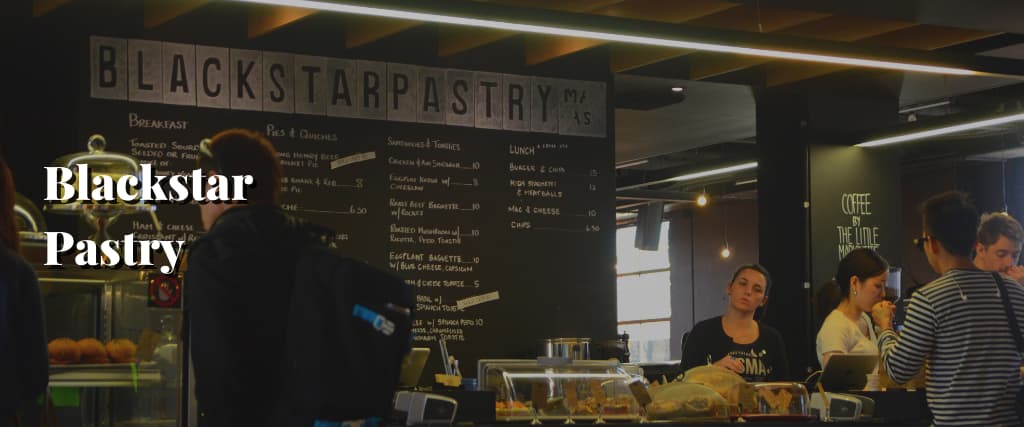 Blackstar Pastry
Sometime only a pastry will do and when this craving hits the best place to go is Blackstar Pastry. Located over in Newtown, as well as numerous other stores in the city, this lovely dessert café offers an exquisite range of sweet treats and pastries. Their cakes are amazing too, and suitable for every occasion. While they also offer plenty of choice to those with gluten-free and dairy-free dietary requirements.
Address: 227 Australia Street, Newton, 4350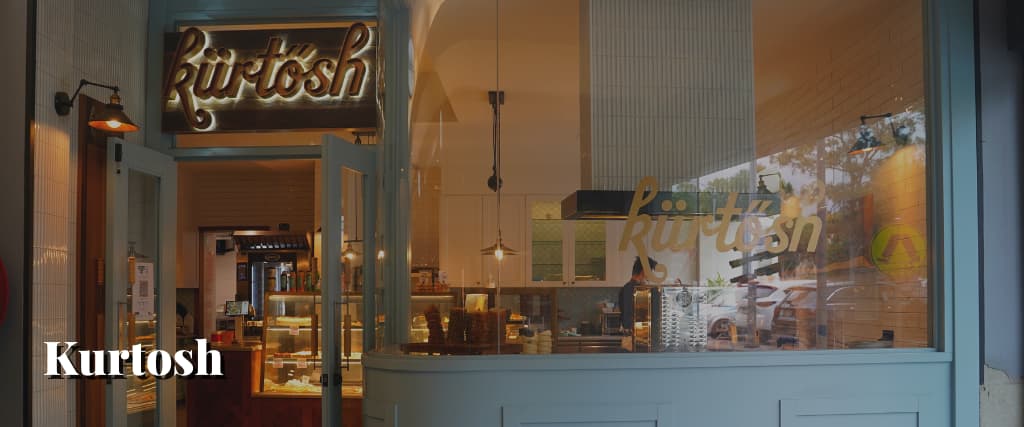 Kurtosh
Another intriguing dessert venue you might not have tried is Kurtosh. Its name derives from the traditional Hungarian pastry, which is more commonly known as a chimney cake, and is their signature offering. Over the years they have developed a loyal following on the Sydney dessert scene. To the point where they now have a number of venues across the city. With cabinets full of delicious cakes and baked pastries, its not difficult to see why they are also so busy!
Address: 316 Victoria Street, Darlinghurst, 2010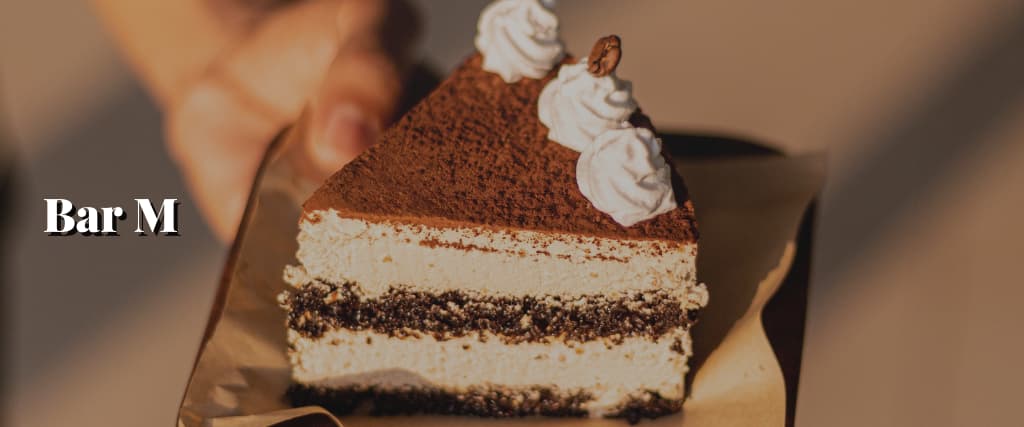 Bar M
No list of the best dessert options in Sydney would be complete without a reference to tiramisu. One of the city's favourite sweet treats, there are plenty of places where you can buy it from. But few can match the quality of presentation of Bar M. Presenting a fun take on traditional Italian cuisine, their dessert menu is exceptional. The venue is also a fun, relaxed and engaging setting located within a cool historic warehouse style space that is a joy to dine in.
Address: 50 McLachlan Avenue, Darlinghurst, 2010.