As the good people of North Sydney will ascertain, Crow's Nest has always been a decent place to eat.
However, in recent years the suburb has seemingly upped its game. To the point that the standard of restaurants in the area, stands up to anything else you will find in the city.
Helped by a new wave of gastronomic ventures, lots of new places have opened both pre and post-pandemic.
Today the area has an abundance of establishments that serve up cuisine from all around the world. With the likes of French, Indian, Japanese and Mexican being just some of the options available to you.
So, if you are not yet familiar with the dining scene in the region, and are wanting to check it out, here's our recommendation of 12 of the best restaurants in Crows Nest.
Head to any of these places, and you will surely be happy with the standard of food you receive.
The Hayberry
The Hayberry is an institution in Crows Nest.
Situated on Willoughby Road, this rustic bar is one of the best places in town to go for a feed.
Set within a relaxed and casual space that features attractive leather booth seats and walls of exposed brickwork, the venue is renowned for its excellent comfort food.
Dishing up the likes of BBQ meats, burgers, tacos, wings, fried chicken and waffles fries, this colonial-themed bar and restaurant don't do things by half. We are talking huge portions that come on plates the size of your head!
A great place to come for lunch or dinner, The Hayberry plays some banging, tunes, has a cracking atmosphere and also offers a great range of beers too.
Address: 97 Willoughby Rd, Crows Nest NSW 2065
Phone: 0478 488 385
Hours: Tue – Wed 5 pm – 10 am, Thu – Sat 12 pm – 11 pm, Sun 12 pm – 10 pm
Montezuma's
Ever since Montezuma's opened in Burleigh Heads all the way back in 1978, they have been dishing up some of Australia's best Mexican cuisine.
Their Crow's Nest restaurant is always popular and provides hungry locals with made-to-order meals that are prepared with the freshest of locally sourced ingredients.
An organisation that prides itself on serving up an authentic taste of Mexico, most of the tacos, burritos, Enchiladas and fajitas are gluten-free. Infact they offer so many dishes that are gluten-free, it's actually easier for them to highlight the ones on the menu that have gluten in them!
Very family-friendly, this restaurant represents terrific value for money and is well known for its excellent customer service.
Address: 51 Alexander St, Crows Nest NSW 2065
Phone: (02) 9901 3533
Hours: Mon – Thur 12 – 2 pm & 5:30 – 9 pm, Fri – Sat 12 – 2:30 pm & 5:30 – 9:30 pm, Sun 12 – 2:30 pm & 5:30 – 9 pm
The Crow Bar
Looking for somewhere to go to on date night? There are few better restaurants in Crow's Nest to go to than The Crow Bar.
Nestled within the heart of the famous foodie strip on Burlington Street, this sleek and sophisticated bar and kitchen presents a fantastic selection of choice bites and fabulous drinks.
Taking the form of an elegant Manhattan-style bar, the front of the restaurant brings to mind something you might have seen in Times Square back in the day. While at the rear, there is a second bar that radiates more of a steam-punk vibe.
While the venue overall is quite narrow, it has an amazing buzz. And the tapas-style sharing plates and signature cocktails, make for a perfect romantic evening experience.
Address: 6 Burlington St, Crows Nest NSW 2065
Phone: (02) 9439 7888
Hours: Mon & Sun 3 pm – 10 pm, Tues & Wed 3 pm – 11 am, Thur 3 pm – 12 am, Fri – Sat 12 pm – 12 am
Cavalier 2.0
Want the perfect spot to enjoy breakfast or brunch? Then the Cavalier 2.0 may well be it.
A clean, warm and snug cafe that is known for its excellent coffee and outstanding service, this is a great place to come if you want some really indulgent comfort food.
The 'epic toastie' here is delicious but would fill up even the heartiest of appetites, to the point that
you may not even want dinner!
With combinations like barbecued pork neck with a poached egg and French-style bechamel, the flavours are big and bold, just like the calorie count.
Address: 96&97/545 Pacific Highway, Clarke Ln, St Leonards NSW 2065
Hours: Wed – Sat 8:30 am – 2:30 pm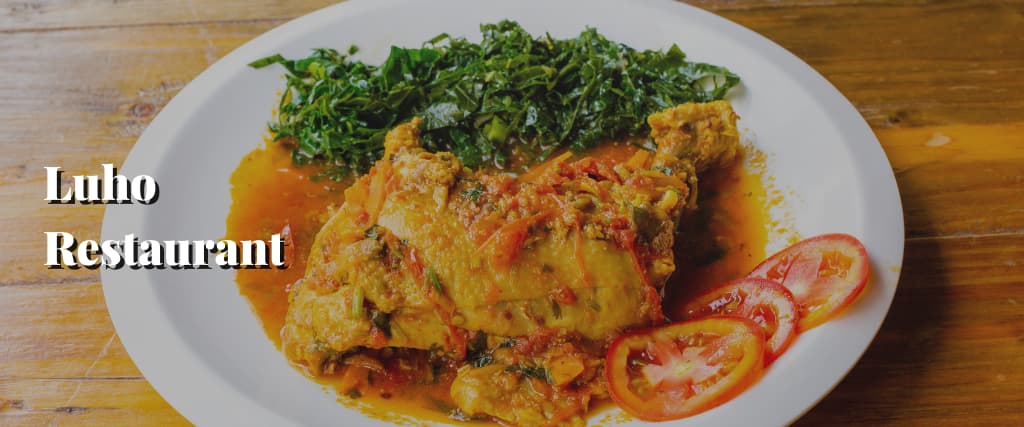 Luho Restaurant
Another excellent restaurant on Willoughby Rd is the Luho Restaurant.
Known for its bohemian vibe, this narrow, street food–inspired venue serves up delicious Southeast Asian hawker-style cuisine.
Presenting pan-Asian classics like crispy soft shell crab, lemongrass curry, (Angus) beef stir fry, duck pancakes and chicken satay, you'll find most of the old favourites here. All of which can be paired with their signature range of cocktails.
As their portion sizes are generous for individual meals, you might want to visit here during the week, to take advantage of their banquet options. Which provides you with an excellent opportunity to try bits of several different dishes.
Address: 77 Willoughby Rd, Crows Nest NSW 2065
Phone: (02) 9438 5005
Hours: Mon – Thur 12 – 3 pm & 5:30 pm – 9:30 pm, Fri 12 – 3 pm & 5:30-10 pm, Sat 12-4 & 5:30-10 pm, Sun 12 – 4 pm & 5:30 – 9 pm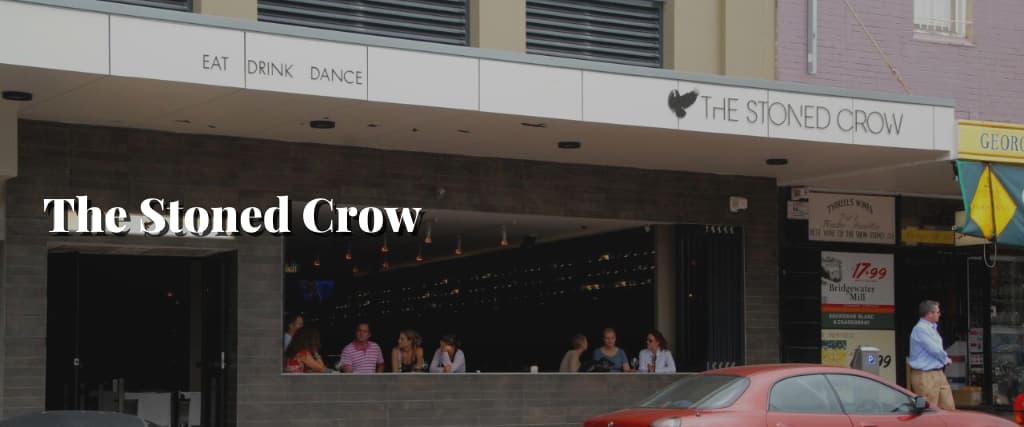 The Stoned Crow
Whether you are after a hearty lunch to get through the afternoon, or a delightful dinner to enjoy with friends, The Stoned Crew is a terrific option.
Set within a hip and rustic-chic venue, North Shore locals flock here for the good vibes, inventive cocktails and elevated pub cuisine.
Serving up an excellent range of share-plate tapas, gourmet wood-fired pizzas, Angus beef burgers and one of the best chicken schnitzels in town, the food here is very good.
Always busy, the overall atmosphere here is warm and relaxed, while the customer service is first-rate.
Address: 39 Willoughby Rd, Crows Nest NSW 2065
Phone: (02) 9439 5477
Hours: Mon – Thur & Sun 12 – 10:30 pm, Fri – Sat 12 pm -12 am
Small Bar
Another excellent venue for date night is the Small Bar.
As its name suggests, Small Bar isn't the biggest place in the world. But what it lacks in size it more than makes up for in charm and character.
Warm and intimate, this lovely pub offers an excellent range of craft beers, as well as premium wines from Australia, New Zealand, France and Italy.
Their food menu is dominated by tapas, pizzas and share plates. While its courtyard, which features a decor of fairy lights, has a distinctly romantic air about it.
While this venue is a popular date night destination in the evening, it is also versatile enough to be considered one of Crows Nest's best brunch and lunch spots as well.
Address: 85 Willoughby Rd, Crows Nest NSW 2065
Phone: (02) 8084 5118
Hours: Mon – Wed 4 pm – 10 pm, Thu 12 pm – 10:30 pm, Fri – Sat 12 pm – 11:30, Sun 12 – 9:45 pm

Grill'd Crows Nest
Love burgers but worried about the calories, carbs and hidden sugars? Well, you should quickly become acquainted with Grill'd.
Owned by its founder Simon Crowe, Grill'd burgers are unlike most other burgers you can buy in Sydney.
Far from being served with extra cheese and high-fat meat patties, this restaurant offers you a healthy burger which not only tastes good but is kinder to your body too.
All of their patties are made from free-range, grass-fed cattle breeds like Hereford and Angus. Using only the leanest and juiciest cuts like brisket and chuck, they are free from artificial flavours, colours and preservatives, as well as hormones and antibiotics.
In addition, they also have vegan patties, low-carb bun options and lots of salads, so the restaurant is inclusive to everyone. Be sure to give it a try next time you fancy a burger.
Address: 57 Willoughby Rd, Crows Nest NSW 2065
Phone: (02) 9436 0699
Hours: Mon – Sun 11 am – 10 pm
Street Market Asian Tapas
For many people in Crows Nest, the Street Market Asian Tapas remains a bit of a secret. Despite being labelled as the home of the 'best tapas in Sydney' and the 'best ribs in Sydney' by the Urban List.
That is probably because of its location, which can be difficult to find.
Somewhat concealed from the main road behind a grey wall, to access the restaurant you will need to walk underneath a tiny archway and go through a wooden black door.
Once you have done this though, you will find a buzzy and trendy venue that serves up terrific tapas from different regions in Asia.
The menu here offers a little bit of everything, with all the dishes bursting with flavour and aroma. So this is a great place to visit with a group of friends, as you will be able to try lots of different items.
Address: 116 Willoughby Rd, Crows Nest NSW 2065
Phone: (02) 8540 5535
Hours: Mon – Thu 5:30 pm – 10 pm, Fri – Sat 5:30 pm – 11 pm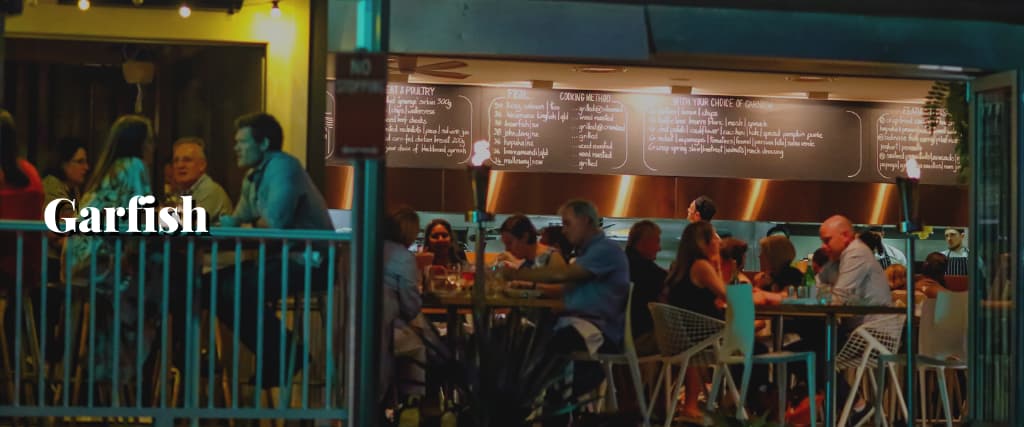 Garfish
If you are a big fan of seafood then there is no better place to visit in Crows Nest than Garfish.
Widely considered one of the best seafood destinations in Sydney, you'll be able to treat your senses to such delights as oysters, Moreton Bay Bugs, chargrilled octopus, crisp fried whole baby snapper and good old fish and chips. All of which you can enjoy with a craft cocktail.
Should seafood not do it for you, this venue on Holtermann Street also offers a delicious range of meat dishes which includes pork cutlet and barrel smoked bourbon beef brisket.
Regardless of whether you go for the seafood or meat, the cuisine here is very good. If you can try to get here at happy hour, where you will be able to buy drinks at a discounted price.
Address: 6/29 Holtermann St, Crows Nest NSW 2065
Phone: (02) 9966 0445
Hours: Tues – Sun 12 pm – 3 pm & 5 – 9 pm
Milky Lane Crows Nest
While Grill'd burgers are excellent for those on a healthy vibe, sometimes you just need a burger that is big, juicy and comforting.
During these times you should pop on over to Alexander Street where you will find Milky Lane Crows Nest.
The kind of place where you will need to wear loose-fitting pants, the burgers on offer here are definitely the type you need to eat with two hands.
Some are named after Big L, Big Poppa and Chic-Kanye in honour of the hip-hop theme that runs through the place.
Talking of which, the venue is notable for its urban vibes and strong hip-hop focus, featuring portraits of legendary artists on the walls and local DJs working the decks.
As well as its sensational burgers, Milky Lane also offers some truly decadent desserts, that will well and truly send you into a food coma.
Address: 70 Alexander St, Crows Nest NSW 2065
Phone: (02) 9901 3121
Hours: Mon – Thurs & Sun 11:30 am – 9:30 pm, Fri – Sat 11:30 am – 10:30 pm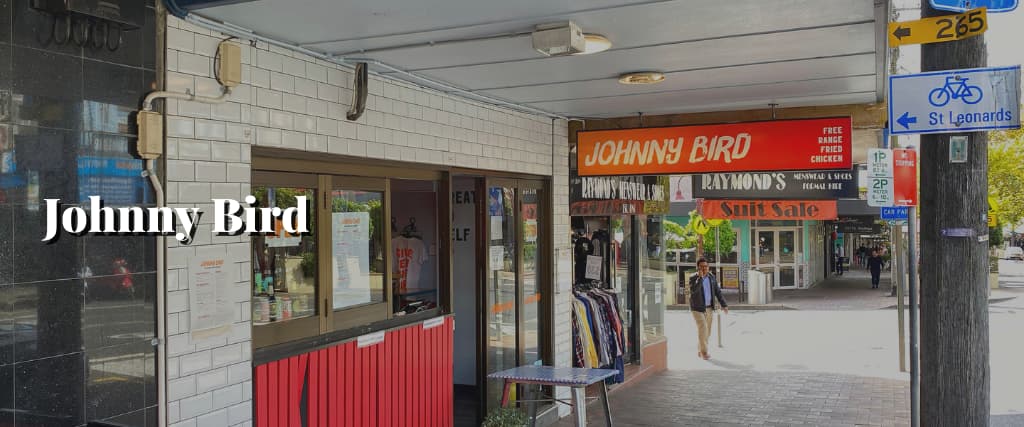 Johnny Bird
Formerly known as Johnny Lobster, Johnny Bird serves up some of the best fried chicken in the whole of Crows Nest.
Soft, moist and crispy, each piece is always perfectly cooked. You can choose to eat them, or a range of other American classics like mac & cheese, bbq chicken, cheeseburgers and potato salad.
If you are in the mood for a big feed, in a casual and relaxed venue, then this is an excellent place to come.
Address: 48 Willoughby Rd, Crows Nest NSW 2065
Phone: (02) 9436 4672
Hours: Tue – Sat 11:30 am – 9:30 pm, Sun – Mon 11:30 am – 9 pm