Although other parts of Sydney might get more kudos for theirs, the western suburb of Parramatta is blessed with some fantastic cafes to go to for brunch and lunch.
Offering up exquisite coffee, and exceptional food menus, which range from exotic Mediterranean fare and vibrant acai bowls to classic brunch staples like avo smash and eggs benny, these venues are well worth the drive,
If you fancy checking them out next time you are catching up with friends, here are 14 of the best venues you should head to.
Lil Miss Collins
Lil Miss Collins is a charming family-owned and operated venue that champions the seasonal produce of local farms near Parramatta.
Presenting all-day breakfasts, and plenty of vegan options, there is something on their middle eastern inspired menu for everyone. With dishes like Phoenician kofta – a delicious mix of lamb kofta, cabbage, pomegranate and labne, on toasted Lebanese bread – being one of the favourites.
If you love good coffee, the team here also skilfully roast their own delightful in-house coffee blend too. As well as offering other very good blends made from Brazilian and Colombian beans.
Address: 13 Wentworth St Parramatta, New South Wales 2150, AU
Phone: (02) 9635 3273
Hours: Mon – Fri 7:00 am – 3:00 pm, Sat – Sun 7:30 am – 3:00 pm
Mulberry Tree cafe
Located on Macquarie Street, the Mulberry Tree Cafe is another family-run cafe that is known for its sumptuous food and incredible coffee.
Serving up a range of classics like Avo Smash, their menu also features delights like falafel and kafta, as well as a nice range of sandwiches and salads.
Always busy, the venue is set within a relaxed space that has exposed brickwork and a buzzy atmosphere.
If you are looking for a good spot to go for breakfast, brunch or lunch, this is an excellent option.
Address: 5/20 Macquarie St, Parramatta NSW 2150
Phone: 0434 394 633
Hours: Mon – Fri 7:30 am – 3:00 pm, Saturday and Sunday Closed
Big Tree House Cafe
Over in Rydalmere, the Big Tree House Cafe is renowned for its hearty breakfasts and very tasty burgers.
Served in a cool space that features illustrations on the walls, the venue also offers al fresco dining too by way of a leafy backyard.
Campos is the house coffee, which is always perfectly brewed and if you are feeling in the mood for a really big feed, the signature Big Tree Beef Burger – which features bacon, pineapple, beetroot and salad – will bust your hunger.
Address: 88 Calder Rd, Rydalmere NSW 2116
Phone: (02) 8626 9007
Hours: Mon 7:00 am – 3:30 pm, Tue 7:00 am – 2:30 pm, Wed – Fri 7:00 am – 3:30 pm, Sat – Sun 7:30 am – 3:30 pm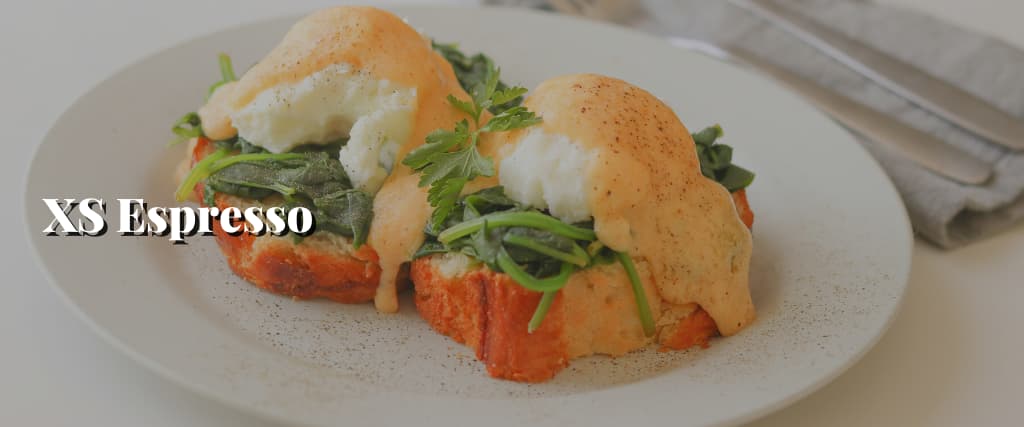 XS Espresso
Previously voted the 'Australian cafe of the year', XS Espresso is one of 17 outlets throughout Sydney.
Like most of them, the one in Northmead is a popular venue, and when people aren't sipping on their outstanding coffees or incredible food, they are all busy taking photos of them for Instagram.
Hip and trendy, the food menu here features delicious options like the Delicious Dean – which is a sensational combination of poached eggs, prosciutto, goats cheese, avocado and cherry tomatoes.
The cafe is also known for its superb milkshakes like The Volcano, which is a decadent treat that is made up of a warm chocolate soufflé, Oreo, ice cream, coconut and Nutella. Served to you as a veritable piece of art, it boasts the kind of presentation that will give you cartoon pop-out eyes.
Address: 9A/2 Windsor Rd, Northmead NSW 2152
Phone: (02) 9890 9229
Hours: Mon – Sun 7:00 am – 10:00 pm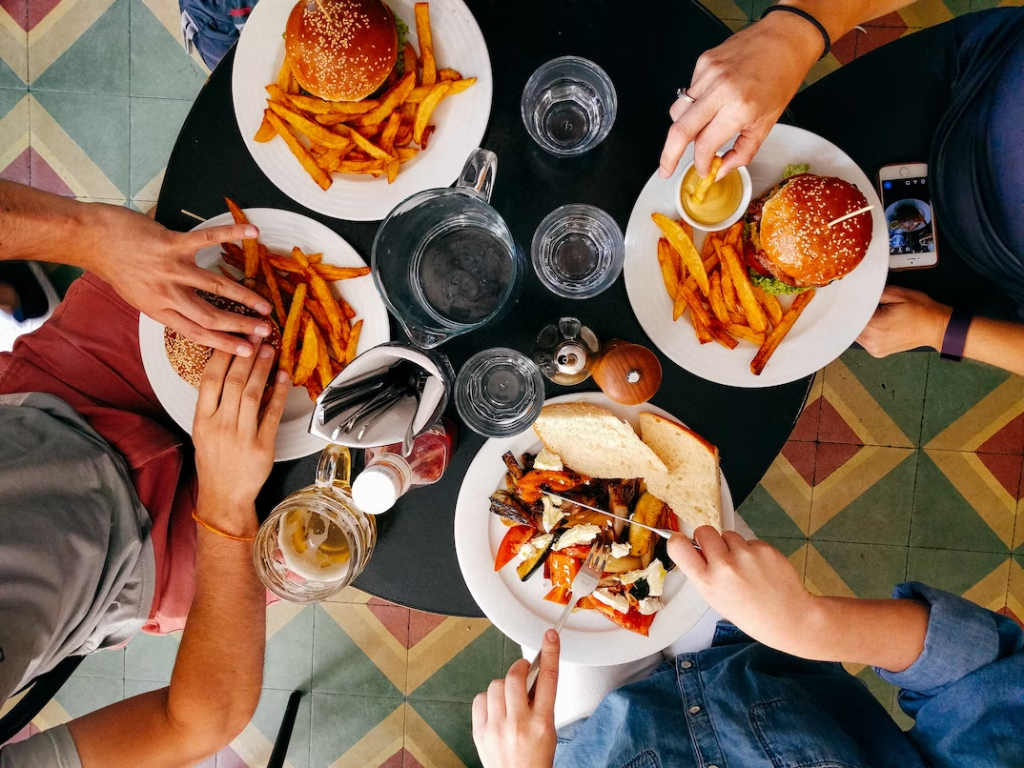 Social Hideout
Another excellent cafe in Parramatta that serves up Campos coffee is the Social Hideout.
Located in a courtyard on Victoria Road, this fabulous open-air café features fresh decor, which adorns both the outdoor and indoor parts of its setting.
Its menu boasts a range of bright, winsome and mouthwatering dishes that are all beautifully presented. With the taro hotcakes and match French toast – which comes with a delightful red velvet mascarpone – being the go-to brunch options for many regulars.
Address: 2a/20 Victoria Rd, Parramatta NSW 2150
Phone: (02) 8677 5226
Hours: Mon – Fri 6:oo am – 3:00 pm, Sat – Sun 7:30 am – 3:00 pm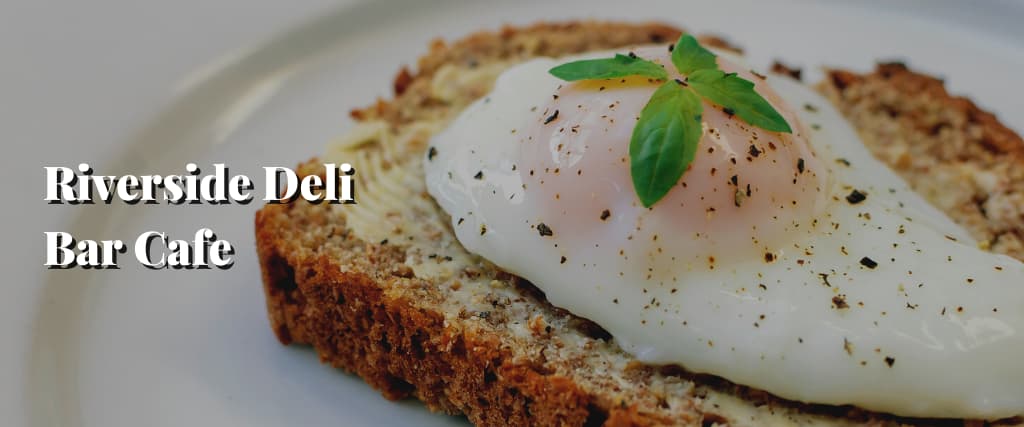 Riverside Deli Bar Cafe
If you consider yourself a coffee aficionado, then pencil in a trip to the Riverside Deli Bar Cafe.
Serving up an aromatic coffee blend that derives from the plantations of Central American countries like El Salvador, Guatemala, Honduras and Costa Rica, the java here is so in demand, that queues of people often snake out the door for it.
The food menu is not to be overshadowed either, with staples like Mediterranean poached eggs, and a bacon and egg on a Turkish roll, complimenting the coffee perfectly.
A venue that welcomes all, the atmosphere at this Charles Street venue is always warm and relaxed.
Address: 34 Charles St, Parramatta NSW 2150
Phone: (02) 9891 3662
Hours: Mon – Fri 6:30 am – 4:00 pm, Sat -Sun 7:30 am – 2:00 pm
Mëraki Merchants
For those after a slightly different brunch and lunch option, Mëraki Merchants on George Street is a very good choice.
Offering Lebanese-inspired cuisine, this vibrant home-kitchen style venue serves up a terrific food menu that rotates on a regular basis.
One of its staples includes The Saltan's Jaffle, which is a fabulous mix of sujuk, olives, cheese and a capsicum relish, which is made with a lot of love and soul.
As well as the exceptional food, the cafe also offers excellent coffee. Its open from 5 am to 1.30 pm, every day except Sunday.
Address: 5/111 George St, Parramatta NSW 2150
Phone: 0450455119
Hours: Mon – Fri 7:00 am – 2:00 pm, Sat 7:00 am – 12:30 pm, Sunday Closed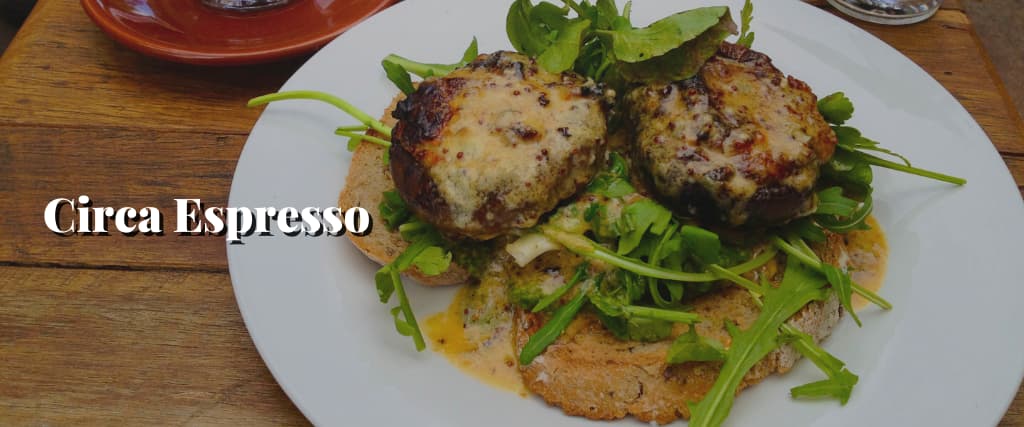 Circa Espresso
For those into the farm-to-plate food movement, Circa Espresso is a great option.
An elegant, contemporary hotel restaurant that presents itself in slick surroundings, you'll find this venue on Wentworth street in Parramatta.
Its menu changes according to the produce available in any given season. But you can expect to find such exquisite dishes as saltwater Humpty Doo en papillote barramundi and roasted chermoula chicken salad on it.
Its coffee, especially the chai, is among the best you'll find anywhere outside of the Sydney CBD.
Address: 21 Wentworth St, Parramatta NSW 2150
Hours: Mon – Fri 7:00 am – 2:30 pm, Sat – Sun 8:00 am – 2:30 pm
The Coffee Emporium Restaurant & Bar
Starting the day as a free-spirited, Tuscan-influenced cafe during the day and finishing it as a hip restaurant and bar at night, The Coffee Emporium Restaurant and Bar is a fabulous place to visit for breakfast, brunch, lunch or dinner.
In terms of brunch they serve up classics like eggs benny, Belgian waffles, smashed avo and a divine poké bowl that comes with succulent Tasmanian salmon.
For lunch, you can feast on the likes of Barramundi with mashed potato and beef tartare.
A stalwart in Parramatta since 1991, the venue also serves up award-winning coffee and a delicious range of pastries.
Address: 51 Phillip St, Parramatta NSW 2150
Phone: (02) 9687 1955
Hours: Mon – Wed 7:00 am – 10:00 pm, Thu – Sat 7:30 am – 10:00 pm, Sun 7:30 am – 5:00 pm
Blackseed Eatery
Priding itself on offering innovative, wholesome and artisanal dishes, the Blackseed Eatery is one of the best places to go for a healthy brunch or lunch in Parramatta.
Set within a laidback space that features a minimalistic interior, the menu presents a range of inventive dishes that have been made with the freshest of seasonal produce.
The baked field mushroom, which comes with a poached egg, crispy pancetta and organic sourdough, is a great way to kickstart your day. Whilst a lunch offering of buttermilk fried chicken will keep you nice and sated until dinner.
As far as their coffee goes, it stands up to anything else you can buy in the city.
Address: 105 Phillip St, Parramatta NSW 2150
Phone: (02) 9635 0602
Hours: Mon – Fri 6:30 am – 4:00 pm, Closed Saturday and Sunday
White Henry Espresso Bar & Catering
For almost ten years White Henry Espresso Bar & Catering has wowed locals with their good food and incredible coffee offering.
Tucked away in a side lane, this popular venue offers classics like smashed avo, Turkish rolls and sourdough sandwiches. But it's their excellent coffee that brings in the punters.
To keep their customers guessing, their single origin beans change on a weekly basis. While their Blue Stag house blend is a much-loved favourite.
Both their food and drink offerings are presented by friendly staff, in a funky setting that has a really nice ambience. If you are ever in the area, it's definitely worth paying them a visit.
Address: 4/118 Church St, Parramatta NSW 2150
Phone: (02) 9640 0366
Hours: Mon 6:45 am – 2:00 pm, Tue – Thu 6:45 am – 3:00 pm, Fri 6:45 am – 1:30 pm, Saturday and Sunday Closed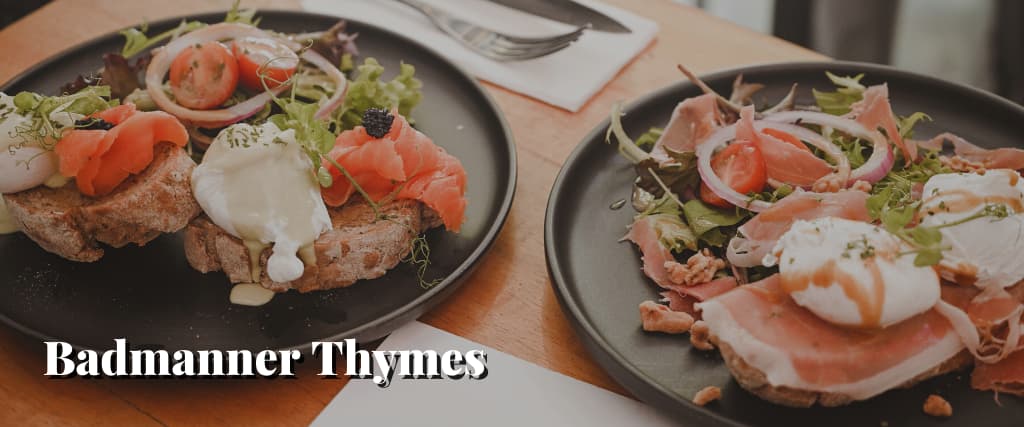 Badmanner Thymes
Located in Horwood Place, Badmanner Thymes is a cosy cafe that excels in delicious healthy meals, homemade baked goods, and lovely coffee.
Reasonably priced, both the coffee and food are made to a very good quality (the kimchi burgers are a must try!) and the service is excellent. Both of which make it an excellent option for a low-key date, or a casual catch-up with friends.
Address: Horwood Pl, Parramatta NSW 2150
Phone: 0410 406 889
Hours: Mon – Fri 7:00 am – 4:00 pm, Sat 7:00 am – 2:00 pm, Sun 8:00 am – 2:00 pm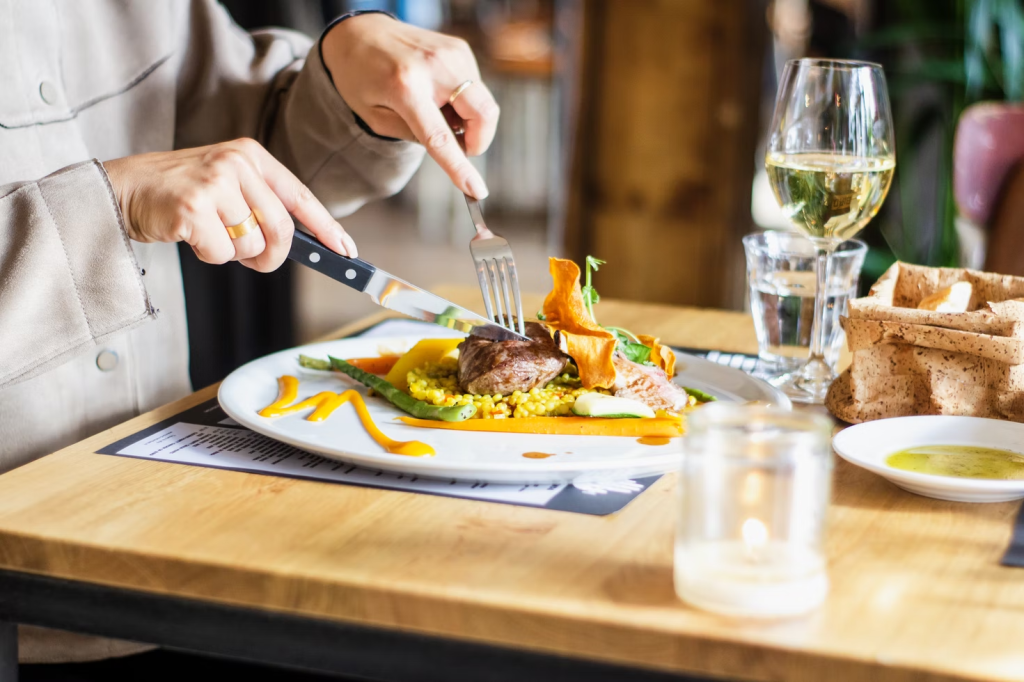 Cafe El's
Nestled in the heart of Winston Hills, Cafe El's is a fabulous Middle Eastern-inspired eatery that is renowned for its hearty comfort food.
Made from choice local produce and bursting with big, bold flavours, the menu here features classics like Ottoman eggs and their signature corn fritters – which are served up with bacon, avo, poached eggs, chilli labneh and zataar.
Along with very good coffee, you'll also get pleasant vibes and fast service, which is just what you want when you are hungry.
Address: 64/180 Caroline Chisholm Dr, Winston Hills NSW 2153
Phone: (02) 9624 7595
Hours: Mon – Sun 7:30 am – 4:00 pm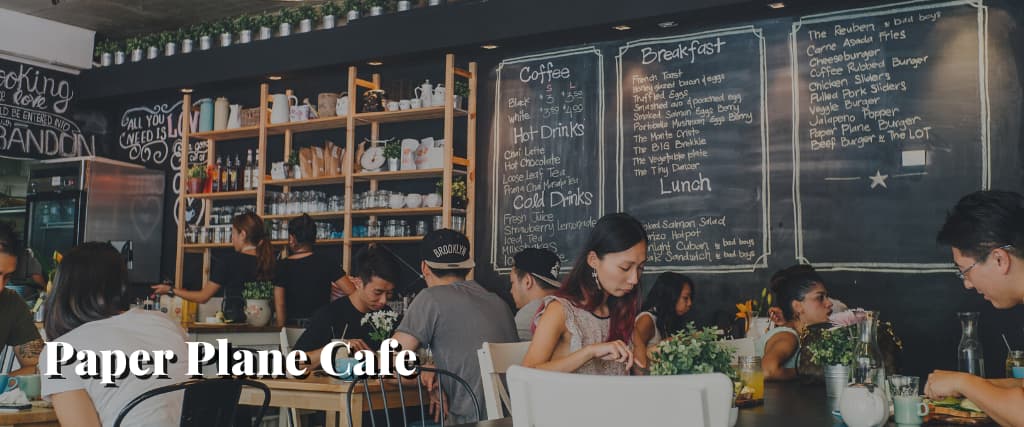 Paper Plane Cafe
Another charming venue on Horwood place is the Paper Plane Cafe.
Taking the form of a cosy farmhouse-style eatery, this venue is known for its outstanding Picasso Blend coffee.
The food menu offers plenty of choices, but if you are up for a challenge, then have a go at the Big Breakfast.
It's a veritable feast of bacon, hash browns, chorizo, eggs, mushrooms and tomatoes served up on sourdough, which will make your taste buds sing.
Address:5/2 Horwood Pl, Parramatta NSW 2150
Phone: 0412 796 176
Hours: Mon – Sun 7:00 am – 2:00 pm