When it comes to planning things to do in Sydney in the evening, even locals get surprised with the sheer variety on offer to them.
From watching a movie under the stars to enjoying a meal directly on the water of its magnificent harbour, the Emerald City is arguably the best place to be in Australia for those who enjoy going out at night.
In case you are new to the city, or even a long-term resident looking for a bit of inspiration on where to head to next, we've put together this handy little guide for you of 14 fun things to do in Sydney in the evening.
Whether it be something to do as a couple, as a family, with friends or just on your own, there is sure to be something of interest for you on this list.
Things to do in Sydney at Night
The following activities can be completed anywhere from within half an hour to all evening. So you should easily be able to work them around your schedule.
Take in a performance at Sydney Opera House
Arguably the most iconic of all things to do in the evening in Sydney is take in a performance at the Sydney Opera House.
Housing a concert hall, theatre, drama theatre, playhouse, studio and a Utzon room, the venue hosts over 1500 performances every year. Many of which are presented by Opera Australia, the Sydney Symphony Orchestra and the Sydney Theatre Company, all of whom are residents there.
An equally good venue to visit on date night, as it is to attend as a family, on any given night, a variety of shows are on. So it is worth checking with the Sydney Opera House directly to see what is on.
Spend an evening at Luna Park
For those with children, a great thing to do at night is to experience the fun of the fair at Luna Park.
A heritage-listed amusement park which first opened in 1935, Luna Park is located on Milsons Point which provides exceptional views of the Sydney Harbour.
Whilst the park is a good place to visit during the day, it really comes alive at night when its luminous lights add a magical and even more alluring air to the dark skies.
Offering a wide range of attractions including a Ferris Wheel – which showcases amazing views of Sydney – as well as a fun house and a pirate ship, one of the best things about a visit to Luna Park is
that it is absolutely free! All you need to do is pay for the attractions you want to ride on, as and when you want to.
Enjoy a Harbour Dinner Cruise
A lovely way to spend an evening in Sydney is to enjoy a harbour dinner cruise.
The perfect date night experience, a number of companies offer evening cruises around the harbour that includes a 3-course meal and some kind of entertainment.
Typically the cruises last for about 3 hours and involve dressing up as either smart, casual, or in formal wear.
The quality of the food is usually first-rate, and the overall ambience of the cruise is pretty good. While the view it showcases of the Sydney CBD, as well as the city's main landmarks when lit up at night, are truly sensational.
Check out the Sydney Observatory
Another fabulous activity to do with kids at night in Sydney is to visit the Sydney Observatory.
Located at the top of Observatory Hill, this multi-purpose, heritage-listed venue serves congruently as a meteorological station, astronomical observatory, science museum, and education facility
Best known for being the oldest observatory in Australia, it hosts a wide range of exhibits and attractions about the cosmos, which will fascinate children and adults alike.
As well as an educational 3D film, which is interesting to watch, families also get to use one of the state-of-the-art telescopes to get a much closer view of the stars, planets and universe.
Open from Monday to Saturday, this place is very popular. So you will need to reserve a ticket well in advance of your visit.
Watch a movie at the Moonlight Cinema Sydney
Looking for a way to up the romance stakes. then how about watching a movie under the stars at the Moonlight Cinema?
Set up in Centennial Park, the largest open-air cinema in Sydney is a splendid spot to watch a film, whilst cuddling up on a blanket and enjoying a picnic.
During the warmer months of summer regular screenings of new and classic films are shown in the evening.
At other times of the day, family-friendly movies are also shown as well.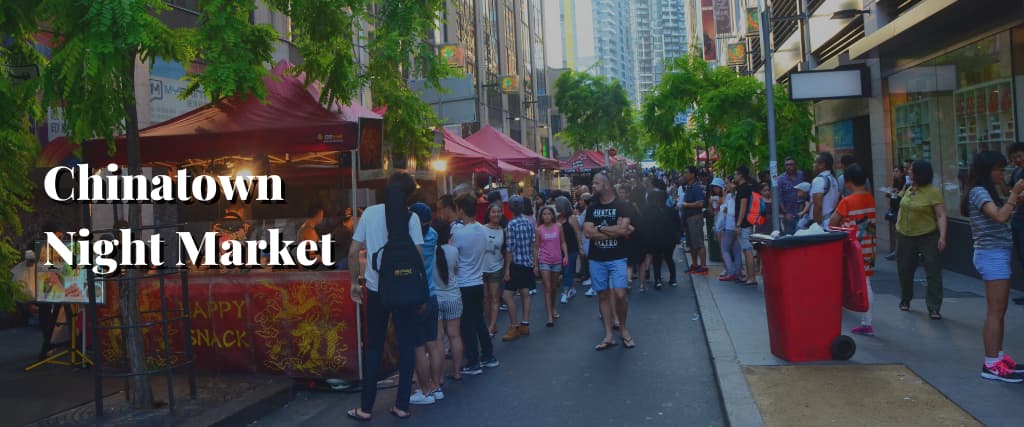 Chinatown Night Market
The Chinatown Night Market is definitely somewhere you should put on your list of things to do at night in Sydney.
Located over in Haymarket, this is the place to come to try lots of delicious food.
It's not all just Chinese food on offer. You will find Japanese, Thai, Vietnamese and even Greek restaurants in this foodie enclave. The collective tastes and aromas of which will nourish your soul as well as your belly.
Ornately decorated with lanterns, the market also has an eclectic range of souvenir shops to explore, as well as picturesque gardens, when you have finished eating.
Go on a Haunted Tour of Sydney
If you do not have too much of a nervous disposition, why not embark on a haunted tour of Sydney?
Despite being a relatively young city, in comparison with most other mega cities around the world, Sydney has its fair share of scary, ghostly and macabre stories to relate.
There are plenty of operators that run night haunted tours within various locations around the city, including those which take place in Manly, Newtown, Parramatta and the CBD.
The best thing to do is just run a quick Google search and select the one that interests you the most – especially if it has received a lot of great reviews.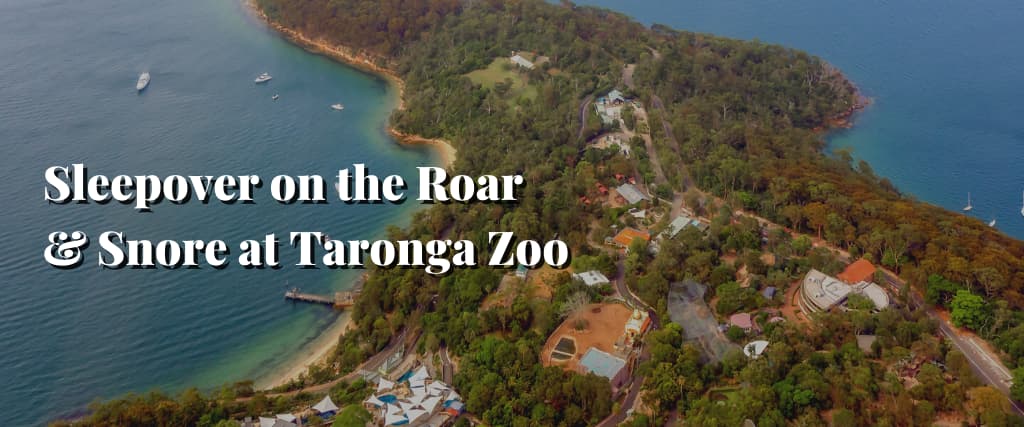 Sleepover on the Roar & Snore at Taronga Zoo
The Taronga Zoo is one of the most famous zoos in the world. So it is well worth checking out if you are visiting Sydney.
Of course, during the day the zoo gets most of its visitors. However, at night it runs a popular event called the 'Roar and Snore' where you can actually sleep there overnight.
During the evening hours, you will get to check out the behaviour of some of their animals at night. You will also get to listen to informative talks with the rangers.
A very popular event with children, you will also get to sleep under the stars in safari tents.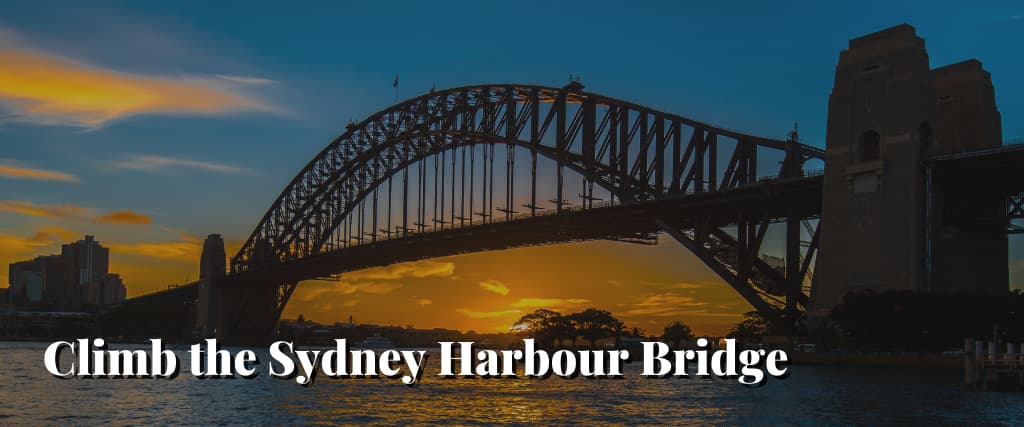 Climb the Sydney Harbour Bridge
Assuming you have a head for heights, everyone should climb the Sydney Harbour Bridge once.
The views from it are simply amazing at any time of the day. But if you go there at sunset, you will not only get to see the city at dusk but also under the glow of lights, when the darkness rolls in too.
All up the bridge climb takes 3 hours to complete and includes a set time for safety briefing and training.
During the climb, you will traverse over 300 steps, and when you get to the very top, you will have the chance to get your photo taken by the guide.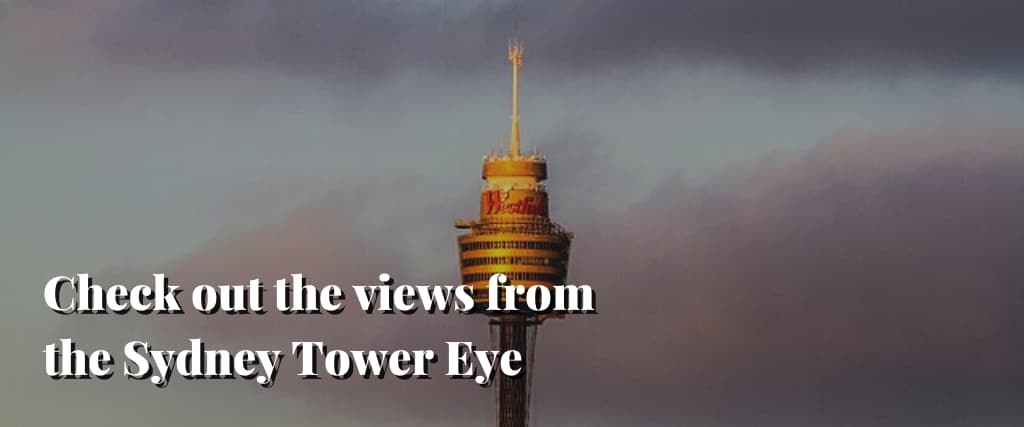 Check out the views from the Sydney Tower Eye
If the thought of standing al fresco on top of the bridge breaks you out to a cold sweat, then perhaps a visit to the Sydney Tower Eye might be more to your liking?
The tallest building in the city, standing some 268 metres high, the Sydney Tower Eye showcases incredible, 360 degrees views of the city. This includes all its major landmarks like Luna Park, The Rocks, the Sydney Opera House, Sydney Harbour Bridge and St Mary's Cathedral.
The tower also has a fantastic restaurant in which you can enjoy a gourmet meal, whilst if you are game you can also undertake its popular Skywalk experience – which is something you should buy tickets in advance for to avoid a long period of queuing.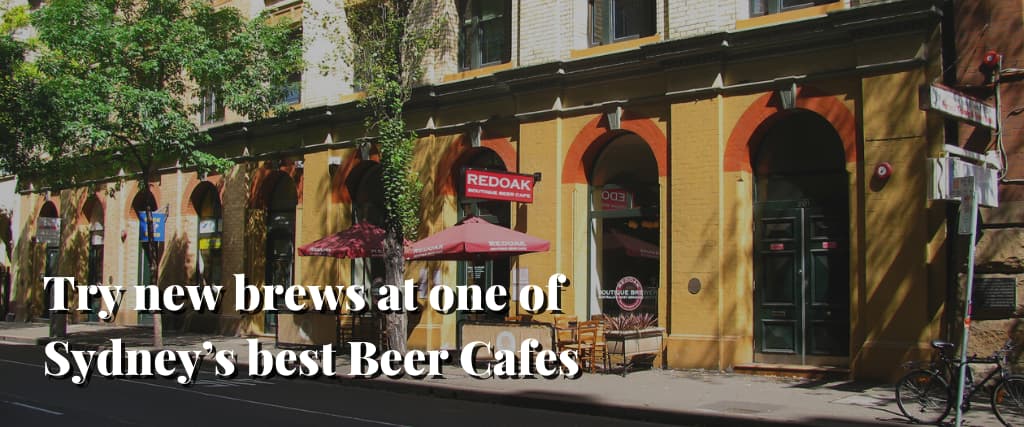 Try new brews at one of Sydney's best Beer Cafes
If you love beer then a night of drinking in one of Sydney's most pre-eminent beer cafes is something that should interest you.
A great activity to do with friends, Sydney has a very good range of beer cafes where you can try a wide selection of brews from all around the world.
Whether you are after a pint of Boddington's from the UK, a Stella Artois from France, a Singha Beer from India or a Quilmes Beer from Argentina, somewhere in Sydney will sell it.
A couple of the most popular beer cafes in Sydney are the Belgian Beer Café Heritage and the Redoak Boutique Beer Café.
However, if you want to visit a few venues over the course of an evening, you might prefer to join one of the many pub crawl tours that operate instead.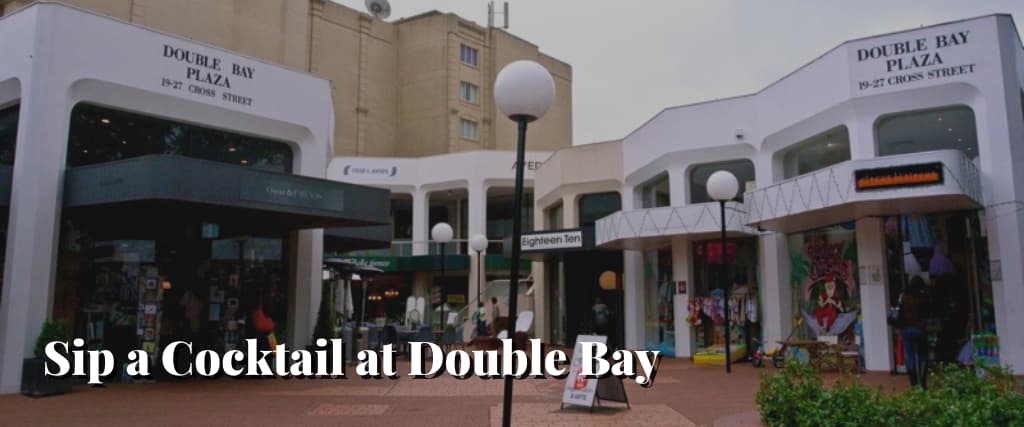 Sip a Cocktail at Double Bay
If you would rather partake in a more upmarket drinking experience, then why not head over with your partner, or friends, for an evening of cocktails at Double Bay.
Situated adjacent to Sydney Harbour, just 4 km from the CBD, Double Bay is a glitzy area that accommodates many of the city's best boutique stores, gourmet restaurants and designer bars.
If you decide to come here during the day you will be able to swim in the fabulous Murray Rose Pool, while at night there are many wonderful cocktail bars to frequent.
The cocktails rank as some of the most inventive and delicious in the city, although be warned, as you are in an expensive part of town, they will set you back a pretty penny.

If that doesn't put you off, be sure to head to the Rooftop Bar at the InterContinental Sydney Hotel, or the Bibo Wine Bar. Both of which offer great vibes and fantastic settings.
Live Music at the Marble Bar
If you are looking for a live music venue where you can really get into the groove, then check out the Marble Bar.
Situated on George Street, right in the heart of the CBD, this venue is not just another Sydney bar. It is in fact a world heritage site and one of the oldest establishments in the city.
Having first opened its doors in 1893, the bar has reinvented itself several times over the years. But today it boasts wonderful and original Victorian-style artwork and décor, as well as an excellent selection of beers, wines, spirits and legendary cocktails.
On Wednesday and Sunday nights the bar becomes one of Sydney's best live music venues, showcasing the talents of several local bands and solo artists.
These gigs have become so popular, that you pretty much need to reserve a ticket in advance in order to see them.
Visit the Museum of Contemporary Art
A date to an art gallery ranks pretty highly on the romance stakes, especially when it takes place at night.
Thankfully Sydney has two prominent art galleries that allow you to visit them after dark – the Museum of Contemporary Art and the Art Gallery NSW. Both of which host late-night events which take place every single day of the week between them.
These galleries offer an excellent range of exhibits, displays and artwork collections to peruse, often with food and drink laid on.
For more details of what they are currently showcasing, be sure to check out both of their websites.
Final Thought
So there it is! Our guide to 14 fun things to do in Sydney in the evening.
We hope this guide has inspired you to get out and experience all the delights the city has to offer at night.
If it has you will discover plenty more reasons why the Emerald City is such a great place to live in or visit.