Whether you are planning a family road trip or looking for a weekend getaway, the Southern Highlands offers a wide range of activities and sights for all ages and interests.
The stunning nature walks with their panoramic views will take your breath away. You could enlighten your tastebuds with award-winning wines or restaurants. Or, you could experience the culture and history of the area, from the colonial architecture to the aboriginal history of the land.
Whatever you're looking for, here is our list of the top 15 things to do while you're in the Southern Highlands.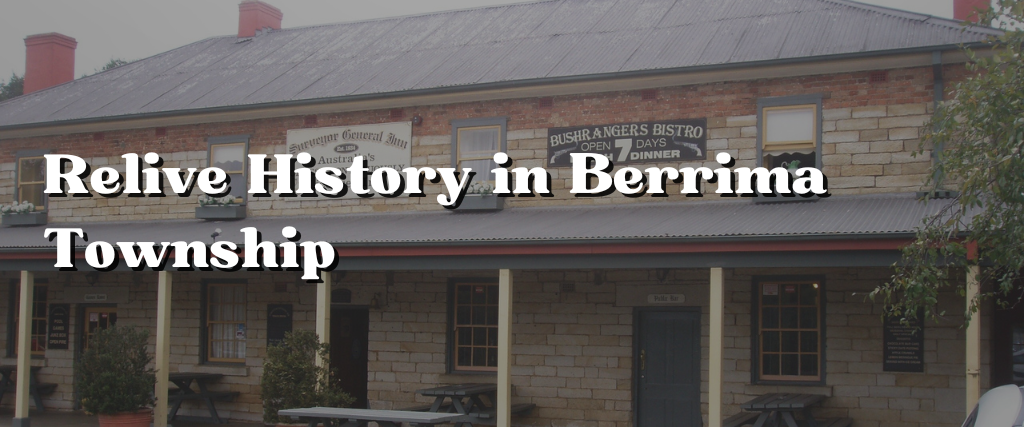 Relive History in Berrima Township
One of the most historic towns in the Southern Highlands area is the Berrima Township. In all of mainland Australia, Berrima remains to be one of the most well preserved Georgian villages. Many historical buildings and homes are made from sandstone blocks hand-carved by convicts.
Some things you can look forward to seeing in Berrima include the Surveyor General Inn and Harper's Mansion.
This idyllic village hosts a variety of local wines and riverside walking trails. The oldest winery in Southern Highlands is here, called Joadja Estate. You could also try the PepperGreen Estate.
If you're a foodie, you may be more interested in Eschalot, an award-winning restaurant known for seasonal produce grown in its gardens and the cottage atmosphere.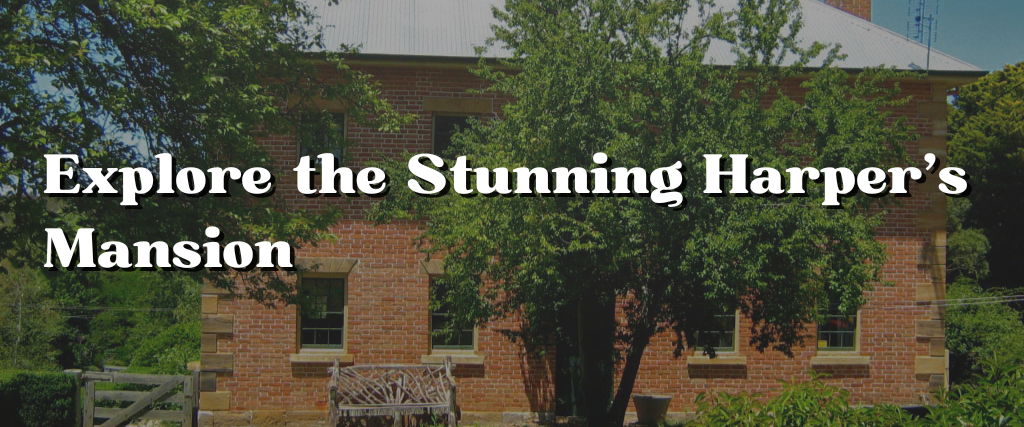 Explore the Stunning Harper's Mansion
While in Berrima, be sure to stop by Harper's Mansion.
This historic home dates back to 1834 when James and Mary Harper built the mansion on the original 100-acre lot (it is now just 2 acres). Sadly, the original estate was left unattended for years and fell into disrepair. With some love and repairs, renovators brought this historic structure back to its original beauty.
History buffs may love visiting this place, as James Harper was the son of two convicts. Visitors and learn about the family and history of the era.
The real showstopper of Harper's Mansion is their fabulous gardens. The two-acre lot holds an array of plants, including heritage plants and a rose garden. The garden also has one of the largest hedge mazes in Australia.
Harper's Mansion would be a great place to go for a stroll, have a picnic, or look over the sights of Berrima.
Celebrate Sports History at the International Cricket Hall of Fame
If you're a fan of cricket or even sport in general, you would love the International Cricket Hall of Fame. This destination also hosts the Bradman Museum.
The Bradman Museum is dedicated to Sir Donald Bradman, a local cricket hero who grew up in the nearby town of Bowral. The museum celebrates his achievements and has a collection of items that represent him and his career.
The International Cricket Hall of Fame, on the other hand, is a wealth of knowledge on the world of cricket. It has state-of-the-art interactive displays and memorabilia to tell the story of the history of cricket.
Outside there is also a cricket-themed playground, and a surrounding park is an excellent place for a picnic.
Revel in the Beauty of the Tulip Time Festival
Each September, the town of Bowral hosts the Tulip Time festival. They plant one hundred thousand tulips in the Corbett Gardens for the celebrations.
The festival is a great time to go for a stroll in the gardens and see the stunning displays of tulips at their peak. During your visit, you'll also get to experience live music and visit the restaurant for a bite to eat. Whether you're travelling alone, with a partner, or with your kids, this is an activity everyone will love.
In light of the COVID-19 pandemic, the 2021 Tulip Time festival opted for a virtual celebration so that you could see the wonders of Australia's tulips from the comfort of your own home. If you're working on your vacation plans for next year, it may be worth checking out the 2021 footage to see what you would be experiencing.
Explore Nature at Fitzroy Falls
Fitzroy Falls is a truly spectacular sight to behold, and people consider it one of the most magnificent waterfalls in all of Australia.
The water from the falls drops over sheer cliffs for an 81m drop into the wilderness below. The valley has been completely untouched, containing all the wild wonder you might expect from a national park.
A short walk from the falls is the visitor centre. The visitor centre has a cafe and souvenir shop. You will be able to enjoy a coffee while taking in the breathtaking views and take something to remember your trip later.
Hike Along the East Rim Walking Track
When checking out the Fitzroy Falls, be sure to set aside extra time for some hiking. If you're a fan of wildflowers or simply taking in the wonders of nature, you may enjoy the East Rim Walking Track.
This 6.7 km trail starts at the Fitzroy Falls Visitor Center. Its Grade 3 classification means that it's a reasonably gentle trail with a well-formed pathway and some short steep hills. Give yourself 2-3 hours to complete the walk so that you have plenty of time to complete the hike and enjoy some of the views along the way.
The track is dotted with local wildflowers and features a wide range of plants and animals. You will get to experience eucalypt forests, rainforests, and grassy woodlands just on this one walk. It is also a stellar track for birdwatching enthusiasts, as the diverse wilderness is home to many different birds and other wildlife species.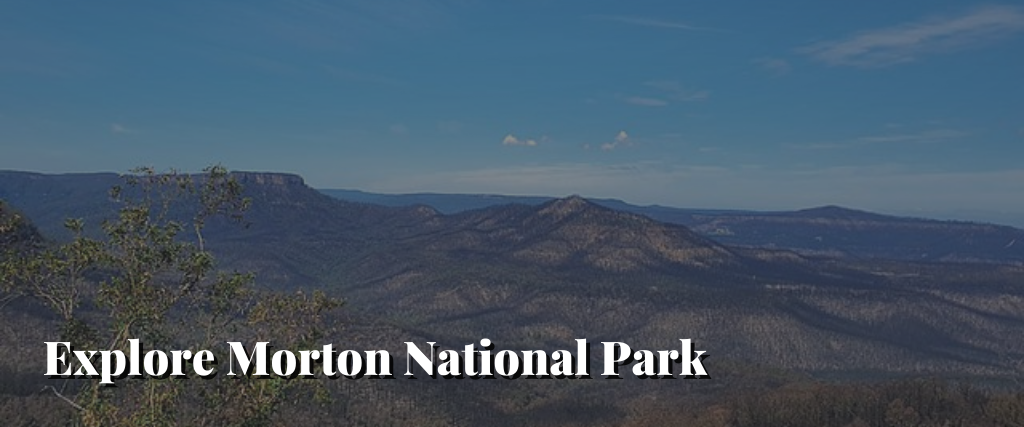 Explore Morton National Park
We have already touched on a couple of attractions of Morton National Park in this list, including Fitzroy Falls and the East Rim Walking Track. But there is so much more to this sprawling park that's worth their own mention.
The park is a beautiful place for a picnic or a nature walk. You can enjoy amazing views of Kangaroo Valley at Manning's lookout. If you enjoy cycling, you may want to try the challenging 30km route that leads from Fitzroy Falls to Kangaroo Valley.
For fans of history, you can take in the Aboriginal Cultural walk. This activity will lead you through the local indigenous history.
Park rangers can customize experiences for large groups to accommodate large tours or school trips.
Hike Mount Gibraltar
Located in Bowral is the collapsed volcanic core that makes up Mount Gibraltar. Tectonic movement pushed the hard rock of the once volcano to the surface some 150 million years ago.
The mountain is the highest point between the Great Dividing Range and the Illawarra Coast. It's a great place to go for a hike, with various trails ranging from 10 to 45 minutes. There are also plenty of lookout spots to enjoy the area's panoramic views.
Try the Wine at Centennial Vineyards
Centennial Vineyards isn't just a restaurant; it's an experience. The restaurant is on a vineyard that has made award-winning wines. Their 80 acres of grapes have produced a selection of chardonnay, riesling, pinot gris, Albarino, Pinot Meunier, pinot noir, and tempranillo.
Wine aside, the restaurant crafts its menu using fresh produce grown locally. Their menu changes with the season, so you can go back again and again for a whole new experience.
One of the other popular attractions of the Centennial Vineyard is their high tea. You can enjoy the views of the vineyard with your friends while sipping the award-winning wines and snacking on a selection of finger sandwiches, pastries, and scones.
Lastly, if you just want a bottle of wine to take home or some of the local produce, you can visit the Cellar Door. The Cellar Door also holds wine tasting events from 10 am to 5 pm every day.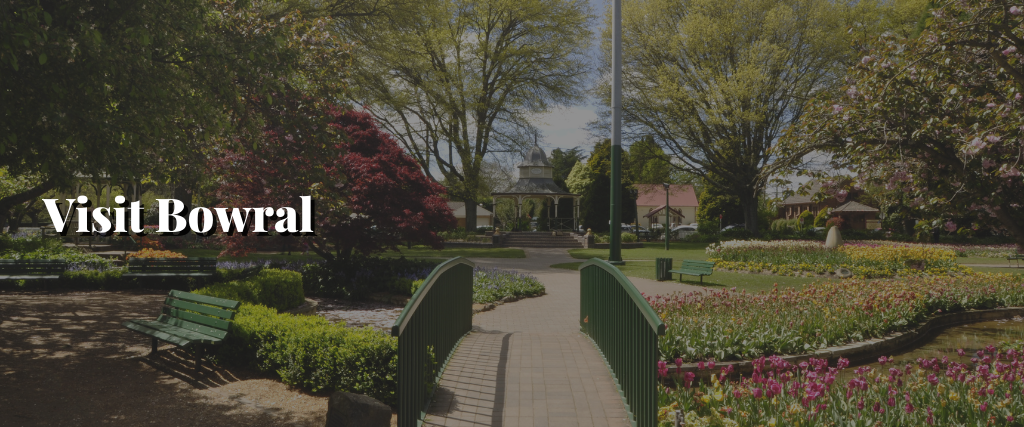 Visit Bowral
There are so many reasons to visit the historic town of Bowral. Many of which we have already metnioned on this list. It is the home of the Bradman Museum, the Tulip Time Festival, Mount Gibraltar, and the Centennial Vineyards. But this town offers so much more than its main events.
This town is only 90 minutes outside of Sydney, making it a great jumping-off point for exploring the local villages in the area. Bowral also hosts the Dirty Janes Antique Market for those who love a treasure hunt. The market has a variety of antique retailers for every flavour of a collector.
There are also activities for wine enthusiasts. You can take part in The Grape Escape, a wine-tasting tour across Bowral. Lastly, Bowral is the home of many award-winning restaurants, from gourmet to casual.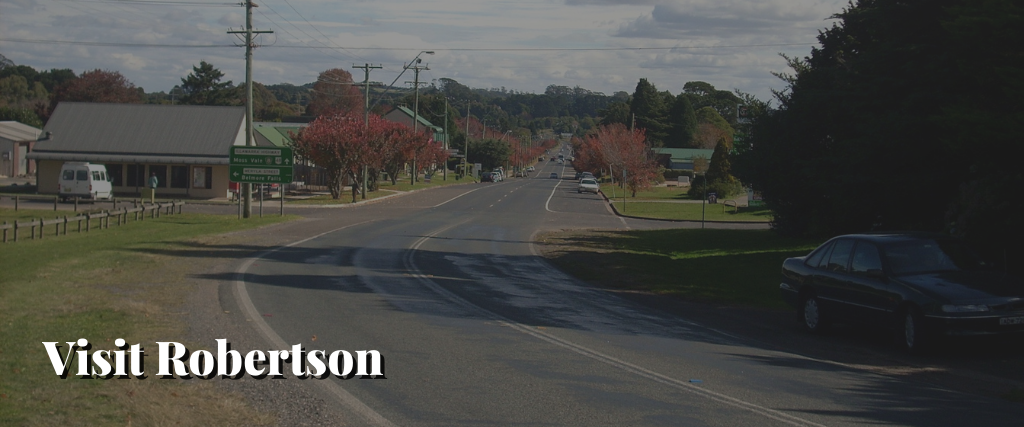 Visit Robertson
Robertson is a bit of a hidden gem in the Southern Highlands. It was the setting for the movie Babe and is an idyllic village only a little while away from Bowral.
Robertson is known for its potatoes. The ground is particularly good at growing them. So much so that they crafted a "Big Potato" as a town centrepiece.
If you enjoy the wonders of nature, you will love the Illawarra Fly. From here, you can walk through the treetops and even go ziplining.
Don't forget to check out the Belmore Falls. This stunning waterfall stretches over 100 meters into Barrengarry Creek. The area is lovely for a picnic.
Visit Moss Vale
Moss Vale is a historic and gorgeous hub to the Southern Highlands area. If you only saw one thing in Moss Vale, it should be Leighton Gardens.
Leighton Gardens host a large garden perfect for picnics or casual walks. In September, they also plant large displays of tulips.
If you have an interest in livestock, Moss Vale hosts the Southern Reginal Livestock Exchange, which moves over 60,000 head of cattle a year.
Or, if shopping is your passion, you can check out the plethora of specialty shops and boutique stores that have treasures you won't find in the big box stores.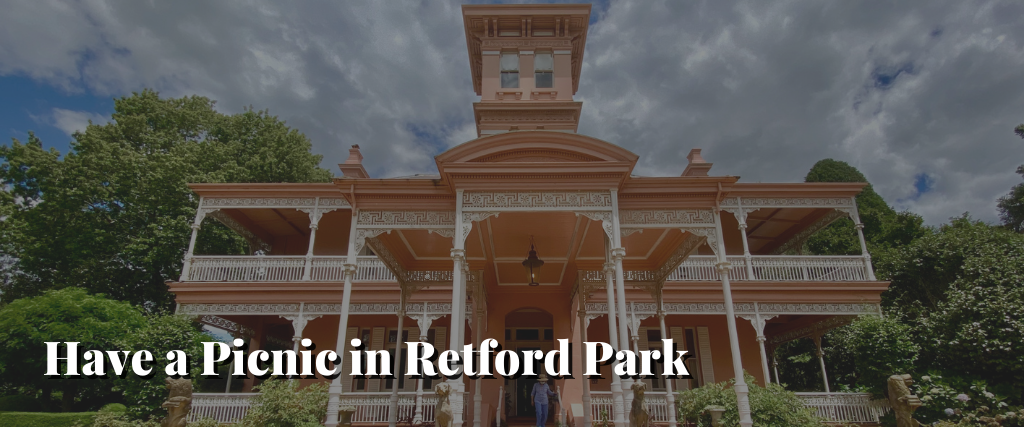 Have a Picnic in Retford Park
Retford Park is a historic brick Italianate style house situated among stunning gardens. The house was initially built in 1887 and now includes a frame by a collection of rare trees.
The park grounds feature hedges, a swimming pool, sculptures, and a knot garden. The nearby art and nature trail is perfect for children and families.
Finally, Retford Park is home to Ngununggula, the first regional art gallery in the area. The name Ngununggula means "belonging" in the language of the Gundungurra First Nations people.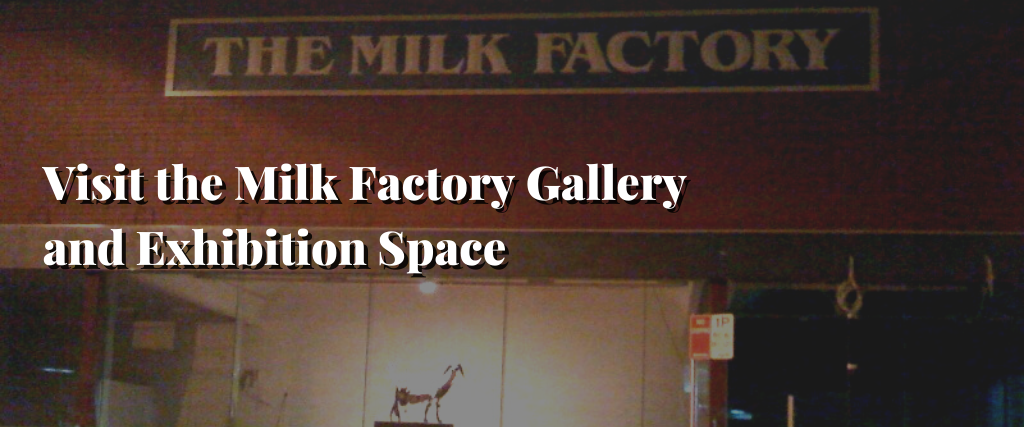 Visit the Milk Factory Gallery and Exhibition Space
In the heart of Bowral is The Milk Factory Gallery and Exhibition Space, a haven for art lovers known for its collection of contemporary artwork. In the main gallery space, you can find a collection of glass, woodwork, sculpture, textiles, and ceramics. The exhibition space hosts different artists to show off their profile of work.
If you want something to take home, the Art and Design Centre sells a collection of art-related gifts, such as materials, books, and gift cards.
This art museum was originally a depot for dairy farms to manufacture dairy products. The impressive size of the building made it the perfect place to hold large installation pieces and sculptures.
Have a Beer at Eden Brewery
If wine isn't quite to your taste, you could instead try craft beer from Eden Brewery. Located in Mittagong, Eden Brewery has a mission to return to the roots of beer. Their experienced craftsmen carefully brew a selection of cold, fresh beers using only the highest quality ingredients.
Not only do they make fantastic beer, but they also create a wonderfully relaxed atmosphere to enjoy it. The brewery has a rustic atmosphere, with hanging signs and natural wood handles attached to their beer taps. To sample their entire collection, you can participate in a beer tasting. Or, for a look behind the scenes, they offer private beer tools to show you how they make their beer.
As a company with a conscience, Eden Brewery donates 10% of their profits to Oxfam and use only renewable energy in their brewery.