Sydney is a cosmopolitan city with plenty of unique features and compelling local attractions.
There is no shortage of fun daily events and activities regardless of the time of year. The city is also home to some fantastic scenery and breathtaking landscapes.
Of course, it can get pretty costly in a hurry with such a vast range of amenities. Fortunately, many exciting free things to do in Sydney provide a perfect balance of history, culture, physical activity, and relaxation without taxing your wallet.
Here are the top free things to do in Sydney!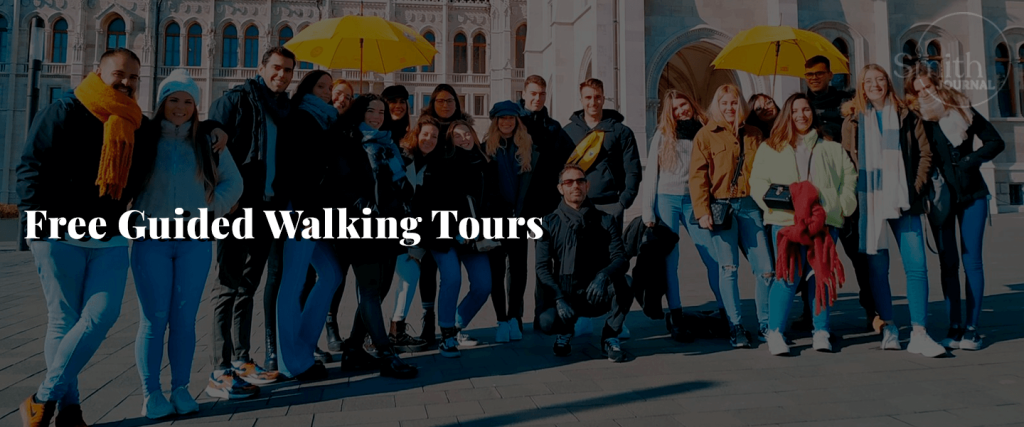 1) Free Guided Walking Tours
One of the best ways to explore all the city has to offer is via a free guided tour. There are a few options, including I'm Free Sydney. These tours explore different parts of the city throughout the day and generally run between 2-3 hours.
Tag along and explore famous buildings and neighborhoods, including local parks, markets, and art galleries. Explore culturally significant landmarks dating back to the colonial period, as well as the vibrant contemporary maritime scene. Guided tours are both informative and fun and a great way to explore parts of the city at no cost.
2) Walk Across the Sydney Harbor Bridge
If you prefer to go it alone and blaze your own trail across the city, a walk across Sydney Harbor Bridge offers some of the best panoramic views of the city. The bridge alone is quite a sight to behold with a 1500+ feet arch design. With aerial views of the bustling harbor and world-famous Sydney opera house, this walk provides an excellent vantage point of the city, making it one of the best free things to do in Sydney.
3) Examine the Sydney Opera House From Up Close
Of course, no trip to Sydney would be complete without venturing to the city's most iconic landmark. While there are plenty of paid tours available, you can also feel free to explore the area for free, getting an up-close look at the stunning and unique architecture with all sorts of amazing feature.
There is no shortage of great photo opportunities found just by walking around the outside of the structure. Depending on when you arrive, if there are ongoing performances, you can often wander inside and explore some of the interior public spaces.
4) Check Out the Rocks Discovery Museum
History lovers will be fascinated by the Rocks Discovery Museum, which chronicles Australia's colonial history up through the present day, documenting the vast maritime history within the city.
The Rocks is one of the most historic neighborhoods in Sydney and is located right on the Harbor. If you want better to understand the history and evolution of the city, a trip to the Rocks provides informative and interactive fun. If you are looking for free things to do in Sydney with a bit of a historical bent, this is a great free destination to check out.
5) Wander Through the Royal Botanic Gardens
Another great site to check out in the surrounding area is the Royal Botanic Gardens. If you are looking for a nice change of pace from the sights and sounds of the bustling city, a tour of the lush gardens is a great place to unwind.
The Royal Botanic Gardens is a great early morning spot if you want to beat the crowds. There are also free tours available Thursday-Sunday from 10:30 am onwards. In addition to the beautiful grounds, the location also provides stunning views of the city skyline and Sydney Harbor.
6) Take in St Mary's Cathedral
Suppose you are looking for a combination of impressive architecture and history. St Mary's Cathedral offers both. The church was re-built in 1868 after the original St Mary's church was destroyed in a fire.
The Cathedral is built in a gothic style with dual spires, glass paneling, and large pipe organs. With a prime location right alongside Hyde Park (Sydney's oldest park), The cathedral is a modern marvel both inside and outside and well worth a visit.
7) Explore City Street Art
Sydney is a city bursting with artistic culture. While this is captured in many exceptional museums and art galleries, there are also several impressive outdoor exhibitions, including street paintings, murals, graffiti, and more. Notable locations include Darley Lane, Enmore Road, and Mays Lane St Peters. If you are looking to check out some unique art expressions, these neighborhoods are well worth a walkthrough and a great free thing to do in Sydney.
8) Take a Free Tour of the Government House
Check out the home of the Governor of New South Wales with a free 45-minute tour. Completed in 1843, this heritage-listed property is an architectural marvel to behold. There is also plenty of history to learn about the building itself and the development of local government within the city/region. The grounds are well worth checking out on their own, easily accessible to the public, and totally free to explore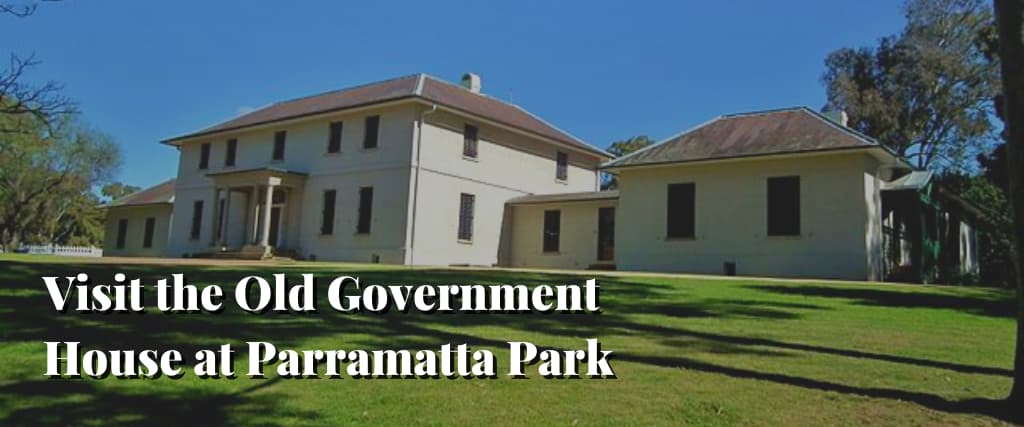 9) Visit the Old Government House at Parramatta Park
If you are intrigued by the present-day Government House and want to explore local history from even further back, a trip to Parramatta Park might be in store. The park is home to the old Government House and the oldest public building in the country.
While a guided tour of the interior is not free, you can still access the grounds and check out the facilities' exterior as well as the surrounding area. Parramatta Park also includes multiple playgrounds, bike trails, and picnic setups, making for an excellent combined afternoon activity.
10) Take the Kids to the Darling Harbor Playground at Tumbalong Park
If you explore the city with children, the Darling Harbor Playground provides a great change of pace and will absolutely blow them away. Features include a gigantic climbing frame, several huge slides, balance ropes, sandpits, water fountains, and tunnels to explore, among other activities. If you do feel like splurging a little, the park is also surrounded by restaurants and cafes, making it the perfect spot to spend a couple of hours.
11) Explore Centennial Park
The Centennial Parklands are vibrant and lush with plenty of natural wildlife, including rabbits, foxes, and over 120 species of birds. The parklands even offer a bird spotting challenge. There is also horseback riding available. Not only is the park a nice break from the hustle and bustle of the city, but it is also a great place to check out some of the local culture with a neverending list of ongoing events.
Activities range from music festivals to arts and crafts to children's workshops. You can't beat the eclectic range of activities in Centennial Park, making it an ideal spot for free things to do in Sydney.
12) Go to the Wetlands at Sydney Park
Following the nature/outdoors trend, another great free activity is exploring the wetlands at Sydney park. This stunning urban renewal site is home to plenty of wildlife and is another excellent spot for birdwatching.
The park is a dog lover's paradise, with dogs of all shapes and sizes frequently found playfully roaming across the grounds. There is also a community garden, skatepark, and children's playground, providing an excellent range of outdoor activities.
13) Take a Coastal Walk
A fantastic feature of Sydney is its ideal proximity to the beautiful coastline. There are some sensational coastal walks/hikes in and around the city with stunning views of the harbor and city that are well worth doing.
The famous Bondi to Coogee walk ranks among the best of the bunch. It's a 6 km hike that runs along the cliffs of Sydney's eastern beaches and is not overly strenuous. The walk weaves through beautiful parklands, coves, and beaches. There are also several excellent cafes and restaurants along the way. With breathtaking views and no shortage of dining and swimming options, there are far worse ways to spend a day.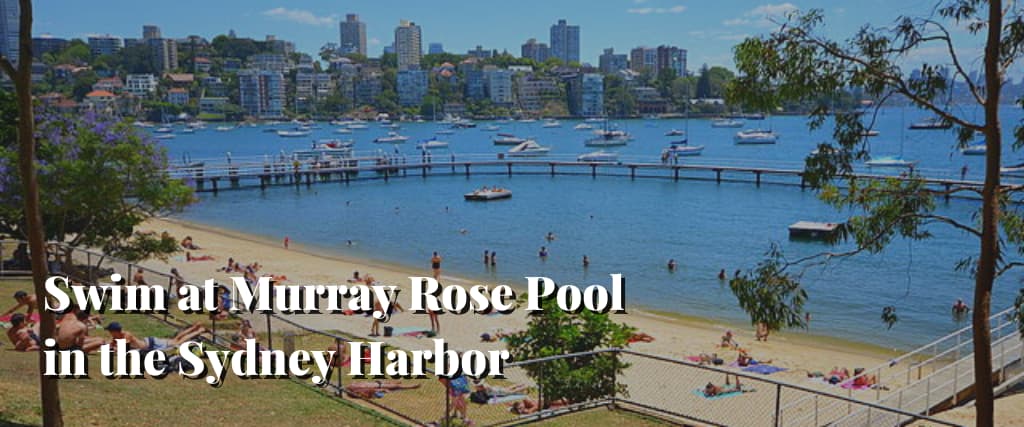 14) Swim at Murray Rose Pool in the Sydney Harbor
Taking our cues from the previous option, there are plenty of free-swimming options in and around Sydney. One excellent option is the centrally located Murray Rose Pool, a free tidal enclosure of approximately 90mx60m that offers year-round swimming. Located right in the heart of the bay, it is particularly crowded during the summer months.
The facilities also include pontoons, kiosks, and changing areas. There is also a lovely walkway that runs around the outside of the enclosure.
15) Explore the Northern Beaches
If you are keen on exploring more swimming options, you are in luck. One great area to explore is the Northern Beaches, a region in North Sydney on the Pacific coast. There is no shortage of beautiful beaches with excellent water sport options, including paddle boarding and kayak rentals. Shelly Beach is also home to some of the best snorkeling in the area.
With extraordinary coastal views and white sand beaches as far as the eye can see, you don't need to spend a dime to have a great time checking out the Northern Beaches. If you intend to keep things free, you can just stick to swimming. Another really cool feature is the 15 rock pools in the region, ready to be explored.
16) Take a Trip to Cockatoo Island
Sydney is home to several nearby islands, perhaps none more famous than the largest one, Cockatoo Island. The island was home to a colonial prison between 1839 and 1869 and also housed one of Australia's largest shipping yards.
Today Cockatoo is home to several campgrounds and art spaces. The island makes for a great daily adventure with tons of local history to uncover. There are some great educational activity books for kids at the visitors center. While paid tour options are available, the island offers plenty to those who choose just to roam around and explore.
17) Discover Unique Local Architecture
While you're likely to find world-renowned landmarks like the Sydney Opera House, St Mary's Cathedral, and the Government House in any guidebook, the city is home to some fantastic architecture that is well worth checking out in person. Structures range from historic colonial-era victorian to contemporary art deco modern marvels. Some buildings of note include the Exchange, One Central Park, Crown Sydney, Strand Arcade, and Hero of Waterloo.
This makes for a great activity if you want to explore some unique designs while exploring diverse and culturally rich neighborhoods. There are many great free things to do in Sydney that can be found just by walking down certain city streets.
18) Explore Local Markets
Sydney is home to several outstanding local markets that come in all shapes and sizes. The Carriage Works market is well worth the trip with a vast assortment of organic foods and free tasting options on Saturdays. If you are looking for an authentic Sydney souvenir, a trip to the Rocks Market is in order, while the Paddington markets include some exceptional live music performances.
Sydney has no shortage of markets, and they are a great free way to absorb the local culture while sampling some tasty foods and sizing up some possible gifts.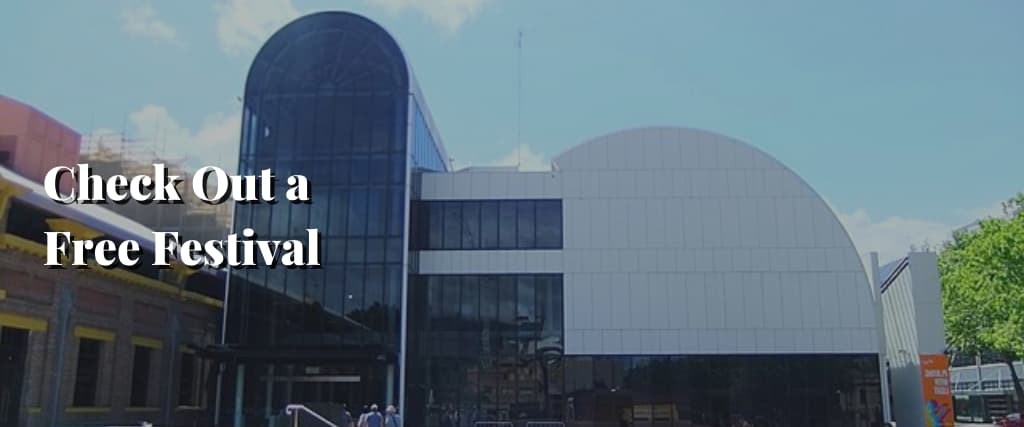 19) Check Out a Free Festival
Along similar lines, Sydney has many free festivals throughout the year. Some notable ones include the Lunar New Year festival and the Australian Heritage Festival, but there are plenty of ongoing events every month of the year. Free rotating art festival exhibitions at the Powerhouse Museum also run year-round. Just check out a list of ongoing events to get some ideas.
20) Take in the Views at Observatory Hill
If you're looking for a great free way to cap the day, a journey to Observatory Hill at sunset provides some of the best views in the entire city, with spectacular views of Darling Harbor and the Sydney Harbor Bridge. You don't have to spend anything to take in some of Sydney's iconic landscape in a relaxed and leisurely setting.
Explore Sydney
Whether you are new in town, just visiting or a local looking for some new activities, our list of the best free things to do in Sydney offers a little something for everyone.
Get out there and start exploring today.