Love to shop?
Well you are in luck if you live in Sydney, because the Emerald City has a number of excellent factory outlet shopping malls for you to indulge your passion.
Great places to go bargain hunting, you can pick up anything from new clothes to deluxe homewares items, at prices that are much more affordable than at other prominent retail zones.
Whether you are after something to wear at work, or a house gift for a friend or loved one, here is a list of 5 great factory outlet shopping malls in Sydney you should head to.
1. Market City
Situated within the heart of Sydney's CBD, Market City is renowned for being the home of the incredible Paddy's Markets. Which has pretty much anything you could possibly hope to buy.
However, if you head upstairs from these markets, you'll find a selection of factory outlets in a mall located directly above it.
This mall has everything from Bonds to Yd Outlet. So you should be able to pick up some excellent bargains. Especially if you are after clothing items, as well as suits, ties, singlets and underwear.
If you need a new bag or backpack, the Crumpler Luggage outlet also has a cracking range.
Address: 9-13 Hay St, Haymarket NSW 2000
Hours: Mon – Wed & Fri – Sun 10 am – 7 pm, Thurs 10 am – 9 pm
Phone: (02) 9288 8900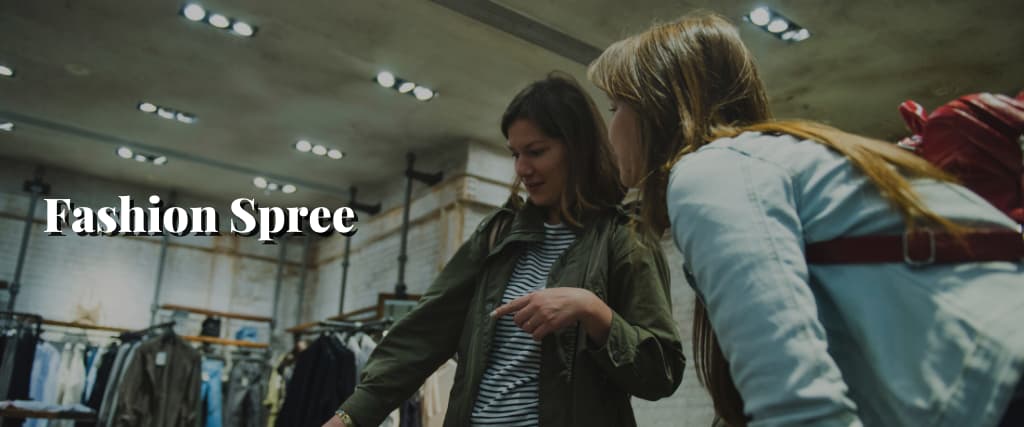 2. Fashion Spree
Over in Liverpool, Fashion Spree has recently opened as one of the city's newest factory outlet centres.
Housing a range of stores that sell everything from homewares to fashion, this is a terrific destination to partake in some serious retail therapy.
The Vans and Glue Store outlets are great places to pick up something casual, while other fashion outlets include Tommy Hilfiger and Connor. If you are in the market for sports clothing or shoes, the ASICS Factory Outlet should sort you out in that department as well.
There is so much variety here that you could easily spend a day perusing through all the outlets. If you do, be sure to grab a coffee and something to eat at one of the main cafes and eateries that are dotted around the place.
Address: 5 Viscount Pl, Liverpool NSW 2170
Hours: Mon – Wed & Fri – Sun 10 am – 6pm, Thurs 10 am – 9 pm
Phone: (02) 9601 7960
3. Birkenhead Point Brand Outlet
Located in Drummoyne, the Birkenhead Point Brand Outlet is the biggest and most established shopping centre in Sydney. So it is known by many locals as the place to go for all your shopping needs.
With 170 stores within its confines, this destination offers an excellent range of men's, women's and kids' fashion. This includes the likes of Polo Ralph Lauren, which takes care of your high fashion needs. As well as the Nike and Converse factory outlets, which both offer a fantastic range of sports clothes, sneakers and shoes.
If you are into outdoor pursuits, Kathmandu and The North Face Outlets cater to all your adventure and camping needs. While Coach is the place to go for designer's bags and related accessories.
Birkenhead Point is owned by Mirvac. Aside from its sheer variety, it is a great place to visit because the prices are quite affordable.
Address: 19 Roseby St, Drummoyne NSW 2047
Opened: 1979
Hours: Mon-Wed & Fri 10 am – 5:30 pm, Thur 10 am – 7:30 pm, Sat 9 am – 6 pm, Sun 10 am – 6 pm
4. Alexandria Outlet Stores
Tucked away in the suburb of Alexandria you will find a number of excellent outlet stores around its main road. Particularly in the area between Botany Road and McEvoy Street.
Ranging from high end fashion to deluxe homewares these stores often have some incredible bargains, if you are prepared to invest the time to look.
One of the best places to find them, especially where fashion is concerned, is the Incu Outlet. Here you can shop for a range of excellent male and female luxury brands that are sold at discount prices. This includes the likes of Needles, Proenza Schouler, Maison Kitsune and Dries Van Noten.
For those looking for sports attire and footwear, the New Balance Outlet Store and the Puma outlet will provide plenty of options for men, women and children.
There are lots of stores in Alexandria, so this is another area where you can easily spend the day shopping.
Location: Multiple locations
Store Hours: Multiple hours
5. DFO Homebush
Another very well known factory outlet in Sydney is DFO Homebush.
A modern shopping centre, it features a number of big name international name-brand outlets, as well as a fabulous food court that offers cuisines from around the world.
Notable for its wide range of high fashion outlets, here you will be able to buy classic polos and shoes at the Lacoste Outlet. As well as a delightful range of clothes, leather goods and stylish bags at the Burberry Outlet.
The R.M.Williams Outlet is another popular store, as well. With many people attracted to its selection of Aussie made leather goods, which include the likes of bags, boots and belts.
This is just the tip of the iceberg, and overall there are so many other options here to suit everyone's tastes and budget.
Address: 3-5 Underwood Rd, Homebush NSW 2140
Hours: Mon – Wed & Fri – Sun 10 am – 6pm, Thurs 10 am – 8 pm
Phone: (02) 9748 9800
Final Thought
So there you have it, our list of 5 great factory outlet shopping malls in Sydney to visit.
Collectively these destinations house lots of different stores, which sell a wide range of brands and products.
If you are looking for somewhere to shop that can save you a few dollars, these are the places for you.
You will be able to buy pretty much anything you are in the market for at all of them, and the cheaper nature of their prices should excite you.