Golf can be very frustrating. But the good news is that you can always practice at getting better at it on a driving range. Whether it be hitting greater distances on your tee offs, improving your short game, or brushing up on your putting skills, there is plenty of opportunities to fine tune your overall game.
Irrespective of whether you are a casual once a year type of golfer, or someone who plays 18 holes thrice a week, all of the best driving ranges in Sydney help you do this with very good selection of greens and faux fairways.
The Sydney Olympic Park Golf Driving Range was arguably the best of all driving ranges in the city but unfortunately that closed over a decade ago 2012. However there are still some fantastic facilities around, most notably in the CBD and Sydney's West. So we have put together this list of the best of them for you, for next time you want to go.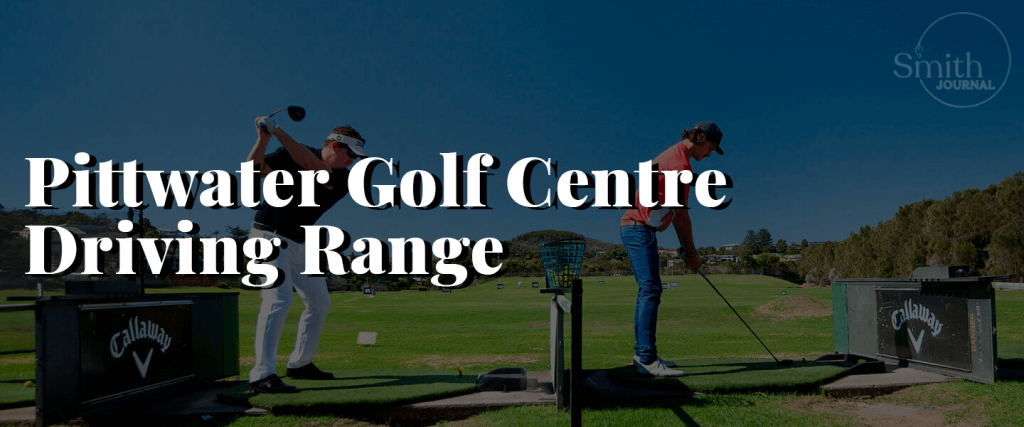 Pittwater Golf Centre Driving Range
Offering more than 40 wide bays and 3 dedicated teaching bays, the Pittwater Golf Centre Driving Range is an excellent place to enhance your technique.
Open 7 days a week, from 8am to 9pm, this range on the Northern Beaches boasts floodlights and undercover bays, so it operates in all weather. It's a great facility for those looking to improve the driving and iron parts of their game because they only use the best Srixon range balls.
Their putting greens, chipping areas and bunkers are also very good too, whilst they have PGA trained teachers onsite and regularly run coaching clinics as well.
The venue also has two pirate themed putt-putt 18 hole mini golf courses which the kids love.
Address: 1500 Pittwater Road, Warriewood, Sydney NSW 2102
Barton Park Golf Driving Range
Over in Arncliffe, the Barton Park Golf Driving Range is perfect for those who have a flight to catch as it is only 5 minutes from Sydney Airport.
Providing golfers with a wide ranging facility in which to improve their game, their venue includes undercover mats and grass hitting tees. It also has a series of target greens too which will help to enhance your longer game, whilst the chipping area and bunker area is great for sharpening your short play.
A very good place for beginners to practice, the staff here are very friendly. It does get busy, so try and avoid coming in the afternoon at weekends, otherwise you will have to wait a while to play.
Address: 210 West Botany Street, Arncliffe, Sydney NSW 2205
Cullen's Golf Driving Range
Nestled on the shores of Little Bay, Cullen's Golf Driving Range is Sydney's only dedicated facility by the seaside.
Not only does it afford patrons outstanding views of the coastline, it is also only 20 minutes from the CBD, so you can easily pop in here after work.
This range is designed for golfers of all abilities and has recently been upgraded to include a new chipping and putting green. It also has a team of PGA Professional Coaches on hand, with whom you can book a private lesson or partake in a clinic, to help you hone your skills.
If you happen to break one of your clubs whilst practicing then don't worry, they also have a total repair service that can do grip replacements and even club polishing if you need it.
Address: 2 Jennifer Street, Little Bay, Sydney NSW 2036
Moore Park Golf Driving Range
A premium, state-of-the-art facility, the Moore Park Golf Driving Range is a wonderful place to improve your game.
Featuring 60 all weather bays, it is laid out with FIFA grade turf which realistically mimics the golf course. It also has sand hazards and simulated water for you to navigate too.
Their bucket sizes start from 25 warm up balls and go all the way up to a jumbo bucket of 220 balls. As a bonus if you visit them between 4 pm to 11 pm every Friday to Sunday you will also be given a free upgrade for the next bucket size up.
They also have a massive 23-foot big screen for you to watch when you are not having a hit.
Address: Corner of Anzac Parade & Cleveland Street, Moore Park, Sydney NSW 2021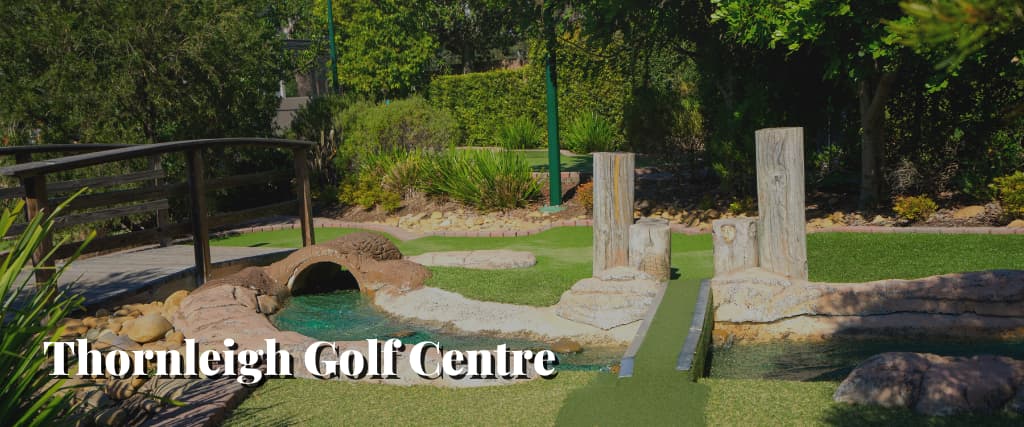 Thornleigh Golf Centre
Boasting a two level driving range that is set up to cater for golfers of all skill levels, the Thornleigh Golf Centre is definitely one of the best driving ranges in Sydney.
Overall they have 56 bays, of which 20 are on ground level and equipped with auto tee technology. They also use turf that is synthetic which helps ensure the longevity of the Srixon balls used. Which in turn enables patrons to maintain a consistent striking technique.
The range also has two 18-hole mini golf courses on site as well as a fabulous café for if you get hungry during your hit.
Address: Brickpit Park, 142-178 Pennant Hills Road (entry from Dartford Road), Thornleigh, Sydney NSW 2120
Golf in the City
If you don't fancy being out in the sun whilst practising then Golf in the City could well be what you are looking for!
Promoting themselves as an 'Indoor Golf experience like no other, this impressive facility offers cutting edge golf simulation technology. This gives the golfer the chance to play on 80 of the world's best golf courses, without having to travel to any of the 46 destinations in which they are located.
There are also dedicated professional coaches onsite who can impart their wisdom to you via one-to-one sessions.
One of the best things about Golf in the City is its CBD location. Which enables workers from Sydney to pop in on their lunch break or immediately after they have finished their day.
This also makes it a great venue for corporate events too, as there is a very good lounge which can accommodate groups within its bar area.
Address: 8 Spring Street, Sydney CBD NSW 2000