Next time you fancy a long weekend getaway from Sydney or Canberra why not consider the charming seaside town of Bermagui?
Set along the shimmering turquoise waters of the magnificent Sapphire Coast, the town is known for its spectacular harbour, great beaches and beautiful coastal walks.
Deriving its name from the Dyirringanj word 'permageua' which is thought to mean 'canoe with paddles', the region is also a renowned spot for deep-sea game fishing – on account of the continental shelf being just 20 km offshore.
Also blessed with a fantastic cafe and restaurant scene that showcases the best of local produce and wines, you'll be spoilt for choice when it comes to deciding what to do during your visit to this lovely part of Southern New South Wales.
But don't worry, we'd like to help you maximise your time here. This is why we have put together this list of 6 of the Best Things to Do in Bermagui.
(We've also suggested a couple of places you might like to stay at as well!)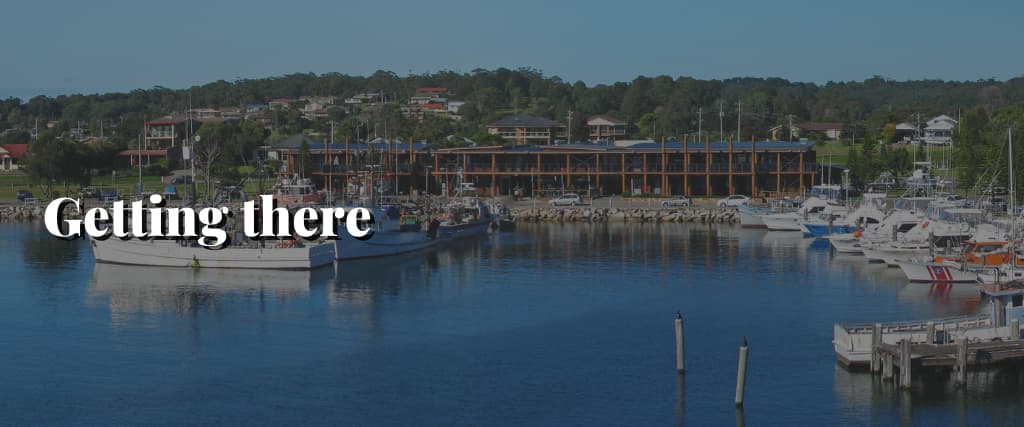 Getting there
Bermagui can be reached via a five-hour drive from Sydney, or a 3 hour and 30-minute drive from Canberra.
Alternatively, you can fly on Qantas directly from Sydney to Merimbula Airport, and then rent a car. If you do this you can complete an hour-long scenic drive, which will give you a fabulous introduction to the local area.
Flights to Merimbula are scheduled four times a week and there are plenty of car hire companies at the airport.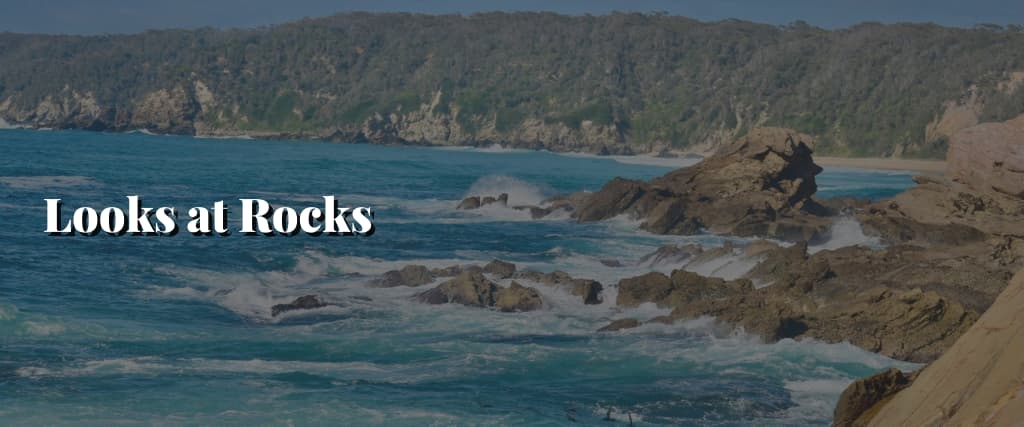 Looks at Rocks
If you are into geology, you should take the opportunity to visit Camel Rock and Horse Head Rock.
Both of these awesome rock formations are believed to be somewhere in the region of 450 and 500 million years old.
Camel Rock is located close to Wallaga Lake, which is just north of Bermagui. Created by underwater avalanches it now bears a striking resemblance to a camel and is best seen from the beach or a convenient viewing platform near it.
Nestled in between Murunna Point at Wallaga Lake, and the surf beach at Camel Rock, the Horse Head Rock, as its name suggests, resembles a horse's head.
The rock formation is only accessible at low tide and involves clambering over a short section of rocks.
As a result, you might prefer to check it out from an elevated viewing area that can be accessed via a bush walking track.
Cuttagee Beach and Lake
The Sapphire Coast has some lovely beaches and Cuttagee Beach is right up there as being one of the best of them.
Boasting sparkling blue waters, this beach is very popular with surfers, swimmers and fishermen. It's also close to a stunning lake which features a quaint single lane wooden bridge that is a very Insta-worthy photo.
Fishermen's Wharf
If you love fresh seafood, you should head over to Fishermen's Wharf.
Home to the Bermagui Fishermen's Co-Operative, which is one of the Sydney Fish Market's biggest suppliers, you will be able to buy a wide range of fresh fish.
This includes the likes of tuna, snapper, flathead, shark and swordfish that were caught earlier in the day.
If you would like to eat the seafood already cooked, there are a number of lovely restaurants in and around the wharf that collectively offer some mouthwatering dishes.
Wallaga Lake
Situated just 7 km north of Bermagui, Wallaga Lake is the largest lake in the southern region of New South Wales.
A very popular spot for fishing, swimming, kayaking, jet-skiing and picnicking, this family-friendly recreational area also has toilet facilities.
The lake is a very picturesque spot that can be easily explored on foot. It also opens out to the sea at Murunna Point, which is a place of notable Aboriginal significance.
Bruce Steer Ocean Swimming Pool
Situated near the harbour, just below Bermagui Point, you will find the Bruce Steer Ocean Swimming Pool.
Only a short walk from the main Bermagui street, this awesome swimming spot is fed by the ocean, which therefore renders it a natural saltwater pool.
Also known as The Blue Pool, in reference to the blue coloured water that reflects from the sky on a clear day, Bermagui Point protects the family-friendly pool. This makes it safe and calm for swimming – so you can spend a lot of time here.
Flanked by a sandy beach, it also features a net which prevents sharks from entering the area.
Aside from swimming, you can also go snorkelling at the natural rock pool. There is also a good viewing platform, above the lookout, that is an awesome spot for whale watching.
Michael Lerner Lookout
Located just 3 km south of Bermagui, The Michael Lerner Lookout showcases magnificent views of the shimmering ocean and surrounding rugged coastline.
Named after one Michael Lerner, who holds the record for not only hooking but also landing two huge Black Marlin at the same time, this lookout also has a terrific elevated seating area that is great for picnics.
Places to Stay
If you plan to be in Bermagui for a few days you will need somewhere to stay.
One of the most popular accommodation options is the Middle Beach campground, which presents eight campsites in a small clearing which is framed by lush bushes and trees.
If you do choose to stay here you will have great beach access for swimming, fishing and surfing in the ocean, as well as kayaking and canoeing in the Middle Lagoon.
For those looking for self-contained accommodation, the Captain's Quarters Townhouses Bermagui provides a home away from home.
Providing plenty of tranquillity and privacy, this boutique complex of three, stand-alone, single storey townhouses is equipped with a range of amenities. This includes a fully equipped kitchen, two bedrooms, a bathroom and reverse cycle air-conditioning. All of which will ensure your stay is a very comfortable and enjoyable one.