Sometimes you just want to eat!
And during these times the all-you-can-eat restaurant buffet is definitely your best friend.
Presented with a huge range of meat, seafood and salad-baseddishes, which incorporate various ethnic cuisines, this option offers a wide variety of great tasting foods and outstandingvalue-for-money.
A combination that is simply irresistible!
Luckily in a foodies' paradise like the Emerald City, there are plenty of places to go to when you want to pig out. From fancy, high-end restaurants to cheap and cheerful backstreet eateries, these are the best all you can eat buffets in Sydney right now.
Sydney Tower Buffet
Serving up terrific, revolving 360-degree views of the CBD, the Sydney Tower offers a buffet that features over 40 mouth-watering dishes from around the world.
Located some 82 floors above the city, the food has been skilfully crafted by top quality chefs who have honed their skills in some of the finest restaurants in both Australia and abroad.
It will set you back around $90 a head, and you will only get a 90-minute sitting, but with the likes of Creole seafood curry, Greek inspired grilled chicken thighs and turkey breast that has been glazed with apple cider potentially featuring, you will be in for a wonderful feast.
If you can save room for dessert, the gateau au chocolate and matcha brownie are to die for!
Address: Level 4/108 Market St, Sydney NSW 2000
The Colonial India Buffet
Love Indian food? Then you will love the spread available at The Colonial India Buffet.
Running from 5pm to 10pm every day of the week, you will find it on Crown Street in Darlinghurst. Always busy, it offers an exceptional standard of cuisine that also qualifies as good old fashioned comfort food.
Inspired by the cuisine of colonial times, they present a British Indian feast of slow cooked meat and vegetable curries, as well as entrees like Tawa goat, Adraki lamb cutlets and a host of naan bread options.
A great option for those who are not that familiar with Indian food and want to experience a few dishes without having to order them separately, the setting in this BYO space features polished floors and British themed wall hangings.
Address: 118 Crown St, Darlinghurst NSW 2010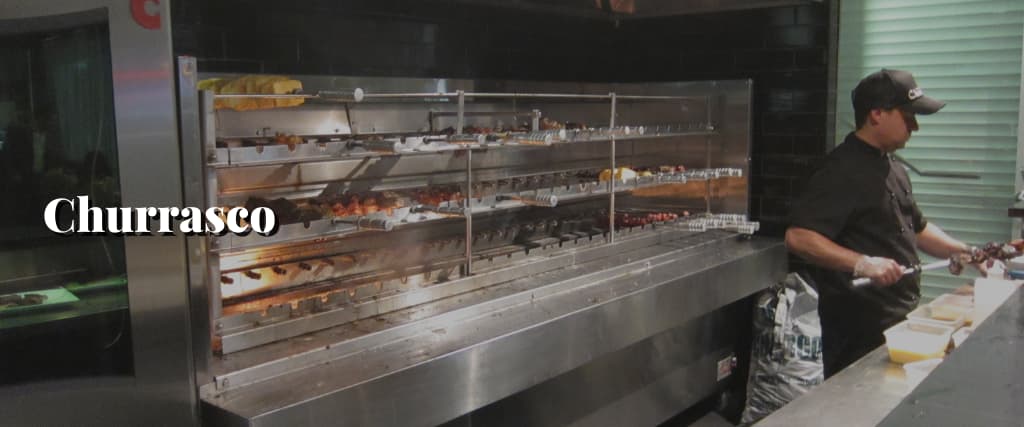 Churrasco
There is a hardcore of loyal followers in the city who see Churrasco as the best buffet in Sydney.
Serving up a flamboyant menu of Brazilian cuisine in an intoxicating samba inspired atmosphere, you could easily be forgiven for thinking you were in Rio de Janeiro and not Coogee when you dine here.
Cooked on an open flame, and using only the freshest ingredients, the buffet of slow barbequed meats will set you back around $50 per head. While the vegetarian menu will cost you about $35.
You'll be able to enjoy either, with cocktails that come in big jugs. Whilst their churros with special desert sauce will round off your experience perfectly.
Address: 240 Coogee Bay Rd, Coogee NSW 2034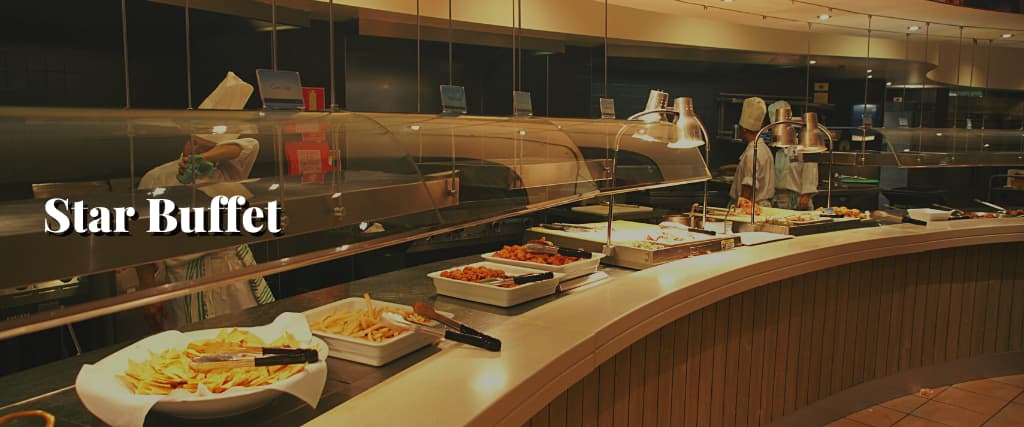 Star Buffet
Since 2004, the Star Buffet in Bankstown has provided hungry customers with just that – a star buffet.
Offering a fantastic range of international dishes, their menu includes everything from Mongolian beef and nori rolls to smoked salmon and roast duck. Infact there is so much to choose from it can be difficult to know where to start!
The good thing about this though, is that if you are strategic in your choices, you could come here two or three times a week and not double up on what you ate!
For dessert, if you have any room left, the choice is endless too. Whilst with prices ranging from $25 per person for lunch, and $29 per person for dinner, you will feel like you are ripping them off!
Address: 1 Meredith St, Bankstown NSW 2200
Kansai Japanese Restaurant
A real stalwart in the CBD, The Kansai Japanese Restaurant has been loved by tourists and city workers for years.
Presenting a menu of exquisite dishes, their buffet includes some of the best gyoza, udon, sushi and tempura you will find in the city.
They also offer up a superb range of pork, chicken and vegetarian meals in an all-encompassing buffet menu that starts from around $45.
One of the best things about this restaurant, aside from the food, is that it is a relaxed and unpretentious space. It also offers friendly service and a decent drinks menu.
Address: Basement level 1, 7-13 Hunter St, Sydney NSW 2000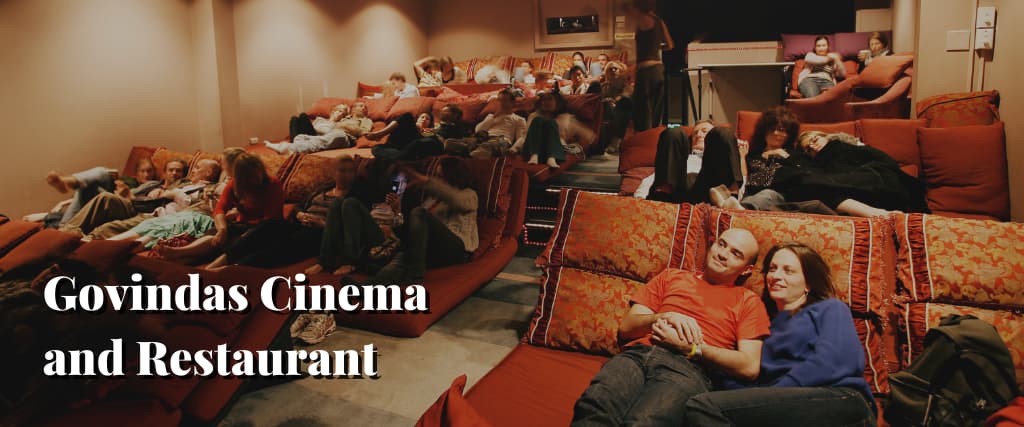 Govindas Cinema and Restaurant
Over in Darlinghurst, the team at Govindas realise that having put you in a food coma, you aren't really in a position to move. That is why they also offer a cinema experience too!
For just $25 per person, they present to you a sensational all you can eat buffet of vegetarian Indian staples like dahl, various curries, kofta balls and large samosas.
It's a top-notch feed, and once you have had your fill of it you will the be invited upstairs, where you will find a living room space that has been set up like a cinema with tub chairs and comfy couches.
To keep things fresh, the movie changes regularly and can be either Bollywood films with English subtitles, or major Hollywood blockbusters.
Address: 112 Darlinghurst Rd, Darlinghurst NSW 2010
Goobne
Presenting a 'healthier' all you can eat buffet, Goobne offers something a little bit different in Sydney's buffet scene.
A very popular venue in Korea, where there are more than 1000 outlets, the company have now expanded abroad to include venues in China, Macau, Hong Kong, Japan, Malaysia, Vietnamand Indonesia, as well as Haymarket in Sydney.
Serving up a delicious range of quality oven roasted chicken that is crispy on the outside and soft inside, they offer a food which is lower in calories and cholesterol. Which means you can eat more of it!
For $75 their all you can eat menu for two people includes numerous chicken styles like their Original, UFO Fondue Chicken and the fiery, Volcano, which is a Korean classic.
Address: Darling Square Shop, 16e Tumbalong Blvd, Haymarket NSW 2000