Date night can be hard. Whilst it's always good to go out for dinner and drinks, or catch a movie, sometimes you need to change it up a bit.
Whether it's with a new squeeze you've only been out with a couple of times, or the dear wife you've been married to for 14 years, these awesome Sydney date ideas are a great way to strengthen the connection with your partner, whilst having a whole lot of fun along the way.
The best thing about this list is that most of the suggestions are down-to-earth activities that won't break the bank. So, if you are ready to score some major points with your partner, why not surprise them with any of the following?
Organise a Picnic
Its no secret that ladies love picnics. So why haven't you surprised her with one yet?
A simple yet very romantic Sydney date idea, all you need to do is pick a lovely spot with a terrific view of say the Harbour Bridge or Bondi Beach, lay down a blanket and break out the delicious basket of sandwiches, cheeses, wine and other crudites you've pre-made (or bought) for her.
Sunset of course adds an extra layer of romance to the occasion, so consider hosting the picnic then. However, if you want to score some major points, how about setting up a beautifully ornate picnic table ahead of time, (via any number of companies who offer this service) and then leading her blindfolded to the spot, before revealing to her the table and the majestic view.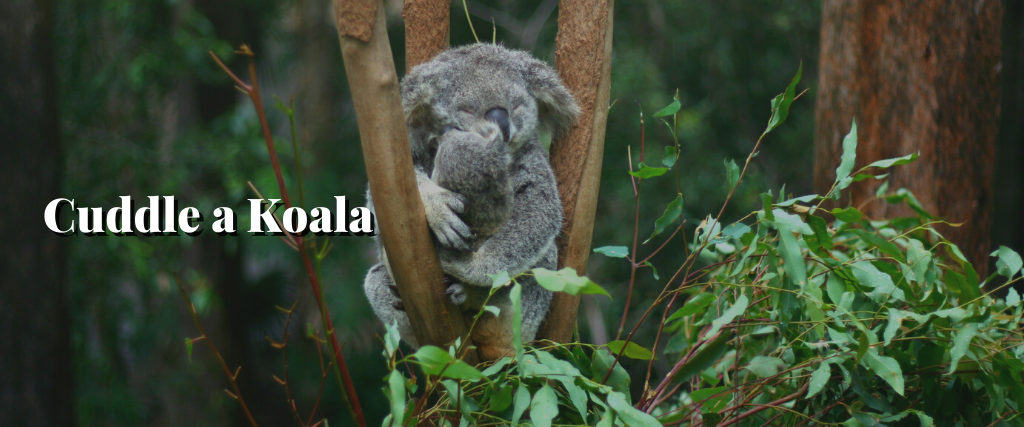 Cuddle a Koala
Ok so we know you want her embraces at the end of the date.
But maybe she'll give them to you in abundance after you've given her the opportunity to hug a koala!
An activity that is sure to melt the heart of any girl, the WILD LIFE Sydney Zoo on Darling Harbour lets you spend a bit of quality, cuddly time with these gorgeous marsupials.
You will be able to take lots of pictures during your time with them, and after you are done you will also get a hot breakfast too. As well as the chance to explore the zoo for as long as you want.
Address: 1-5 Wheat Road, Darling Harbour NSW 2000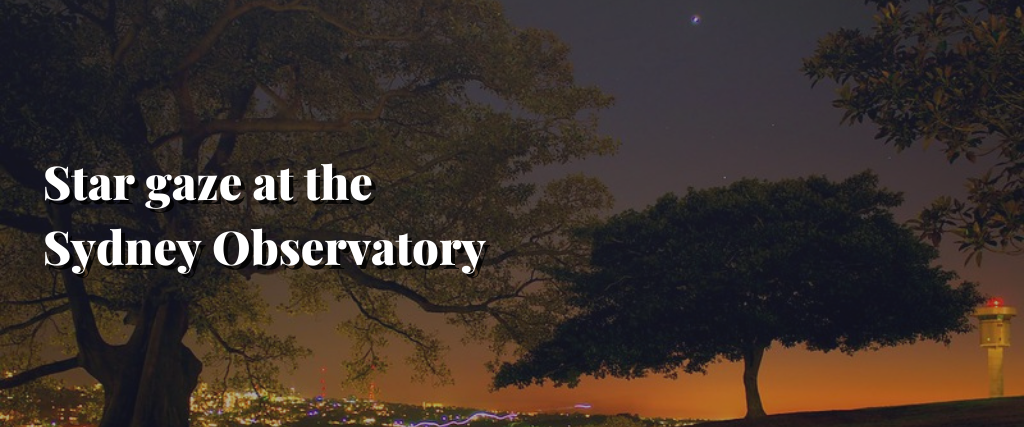 Star gaze at the Sydney Observatory
Want could be more romantic that looking at the stars with your date?
Well at the Sydney Observatory you will be able to gaze at the southern sky whatever the weather.
As well as learning all about the stars, you can also tour the planetarium and observe the cosmos through a telescope.
You will even get to observe the beauty of mars, the moon, a nebular and a whole lot more on this fabulous date, and best of all it won't cost you the earth.
Address: 1003 Upper Fort Street, Millers Point NSW 2000
Dinner and a show
If you still like the idea of going out for dinner and drinks, why not step it up a notch by taking in a show as well?
Sydney is blessed with a host of venues across the city where you can watch any number of musical, ballet, opera or theatre performances on any given day.
These include the likes of the Lyric Theatre in Pyrmont, the Wharf Theatre down in Miller's Point, and of course the Sydney Opera house as well – to name but three.
As many women love to dress up, your date may love the opportunity to do that too. Whilst if you pick a fancier than normal restaurant of her favourite genre of food, you will definitely be on to a winner with this awesome Sydney date idea.
Dancing
If you are a good dancer then why not impress your date with some killer moves?
There are lots of different types of dance classes, or events, you can go to including swing dancing, salsa, ballroom and hip hop. Any of which is guaranteed to impress your partner if she likesto bust a move.
Even if you have two left feet, your date should at least be impressed that you were willing to make a complete fool of yourself, just to do something you knew she would like.
Depending on the dance you do, it may involve some close contact touching. So, if you have only started seeing your new flame, it might be an idea to ask her if she is comfortable going to that particular class as your date.
But if she is, you will quickly get to discover if there is any heat between you.
Visit an Art Gallery
Dinner and drinks are fine, but at some point, your date will want to know that you have a bit of substance about you. So why not take her on a date that shows off your sophisticated side?
There are a number of fantastic art galleries in Sydney including the Art Gallery of NSW in the CBD, the fabulous Museum of Contemporary Art over at Circular Quay, the Powerhouse Museum in Ultimo, or even the White Rabbit Gallery in Chippendale. All of which are great places to visit.
An excellent Sydney date idea for when the weather is bad, you will be able to stroll around and see some truly magnificent works of art.
If you are wanting to head out for an evening date, the Art Gallery of NSW even have an 'Art After Hours' night that yourculture loving date should enjoy.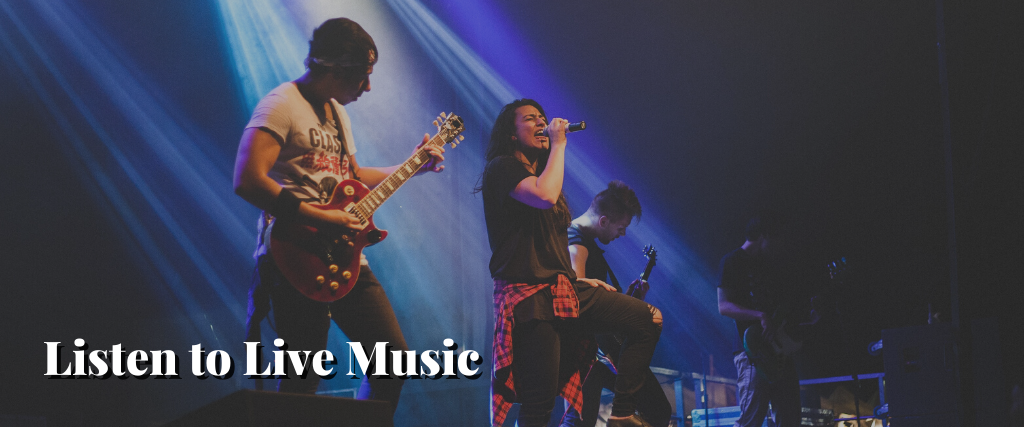 Listen to Live Music
A great idea for your third or fourth date is to take in a live music performance.
Sydney has an excellent range of live music venues which include everything from major concert halls, and the Sydney Opera House, to open air events, and pubs that host live, local bands.
Clearly you will have to work out her musical taste – there is no point taking her to a Slipknot gig, or classical music concert, if that is not what she is in to.
But if you get the genre right though, a bit of live music usually scores you some major points.