Want to do something other than the same old? While the boozer never runs dry, make it time to revive the adrenaline junkie in you. Is there a better way than Go-Karting? We welcome suggestions but still reckon it's worth you getting on the track for some excitement!
Is Go-Karting Safe?
Health and safety are of paramount importance in Go-Karting. Given it's a high-paced and octane-led pastime even drivers with many years of experience are right to be cautious before getting to the track. All of the tracks we've picked out have passed safety checks by the local authorities; so you can put your mind at ease. Sydney and Australia as a whole have some pretty strict rules on Go-Karting businesses; so it is in their best interests to make your safety their key objective.
Any track worth its salt will be equipped with relative safety gear for all users, that's helmets, gloves, and any other elements which will keep you safe in the event of any mishap. Despite all this, use your initiative too. If something doesn't look or feel right, then don't put yourself at risk.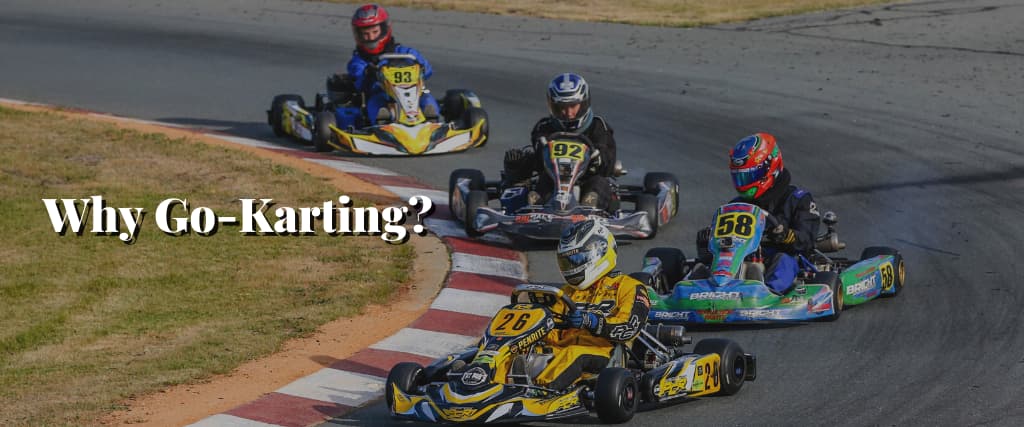 Why Go-Karting?
If you've got a car, you've probably at one point thought about racing. It's not always possible to motor down the streets; you know with speed limits and keeping safe. Go-karting offers the chance to have fulfil some of those racing desires you've had.
Typically it's a fun day out to be shared with friends and family as you go round the circuit and will most certainly be something to talk about when asked: 'what did you do at the weekend?'. Plus if you do well you'll have some bragging rights over your mates!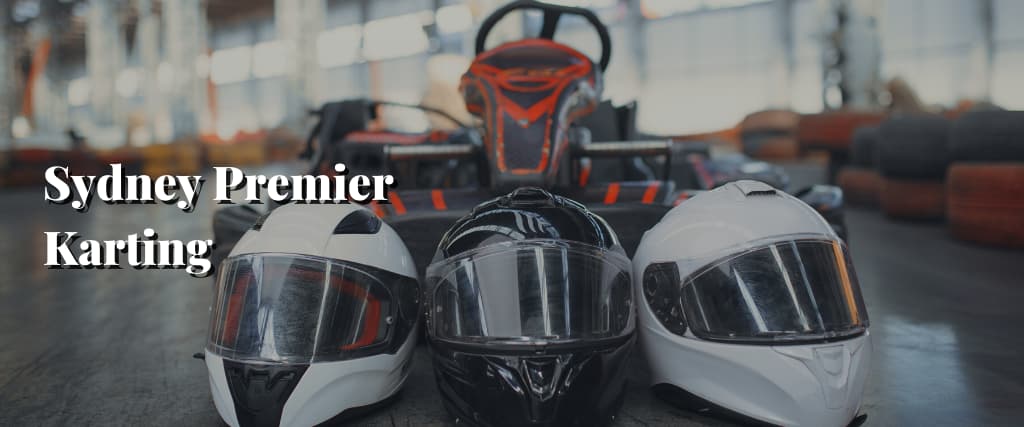 Sydney Premier Karting
Home to some of the fastest karts in Australia, this is one of the few places you can get behind the wheel of a lightning-pace 13HP SODI RT9 kart. In Lameman's terms, it's a fast one! If you can get the most out of it, these karts are capable of reaching 100km per hour; ensuring you get that high-octane rush you're looking for. If you don't fancy the fastest model straight away, don't worry as there are at least six types to use including ones needing two drivers!
SPK is all about the 'true racing experience' not only with the speed of its karts, but the quality track materials having collaborated with Boral; using only the best bitumen to ensure your corporate awayday lifts off.
Address: 50 Peter Brock Dr, Eastern Creek NSW 2766
Hours: Thurs-Sun 09am-10pm, Fri-Sat 09am-11pm
Phone: +61 (02) 8355 6395
Hyper Karting
If you're on the way to Bondi but fancy something to get your heart racing why not stop by Hyper Karting between Moore Park and Centennial Park? The main track should be long enough to do that at 410m it measures up as the biggest indoor track in Australia. What's also great is the F1-style technology loaded on the karts which provides you with real-time data on your performance and lap times. Pretty cool huh? If you're not confident or are with the kids, you can always start out on the mini track which runs slower and is smaller than the primary course.
Address: Level 5 Car Park, 207 Park Rd S, Moore Park NSW 2021
Hours: Mon-Sun 9am-12am
Luddenham Raceway
Luddenham Raceway is seldom just a place to go for Go Karting, but a motoring experience venue. It's the only place in Sydney you can go karting, race around a car track and shoot paintballs in the same venue. Given its vast space and varied activities, it's perfect for your next corporate away day or big weekend away with your mates.
The pro circuit for karts is a great 600m track with 12 high-speed corners to navigate and plenty of level changes to get to grips with. If you want some practice before you hit the big time, check out the rookie circuit as you can go a bit easier there before taking on the main attraction.
Address: 821-849 Luddenham Rd, Luddenham NSW 2745
Hours: Mon-Fri 10am-5pm, Sat 9am-9pm, Sun 9am-7pm
Phone: +61 (02) 9834 2366
Spitfire Paintball and Go-Karts
Spitfire is all about having fun with an exceptional roster of exciting pastimes to get stuck into down in the outskirts of Concord West. The establishment calls itself: 'a destination for all events and parties'; given you can go go-karting, paintballing, and use several racing simulators it's hard to disagree.
This indoor track uses state of the art software to track each driver's performance; the same which Ferrari uses in their Dubai attraction. This makes for a great discussion with your mates as chew the fat over who is truly the best driver! In addition, you can sign in with your social media accounts and post your lap times as they happen.
Or if you're an F1 fan and want to feel a little closer to Daniel Ricciardo; you can use the racing simulator (which can be set up as a full-scale F1 car) you take to the virtual track and race around digitalised versions of your favourite courses.
Address: 212 George St, Concord West NSW 2138
Hours: Mon 11am-5pm, Tues 11am-6pm, Weds-Fri 11am-9pm, Sat 9am-9pm, Sun 11am-7pm
Phone: +61 (02) 8765 0039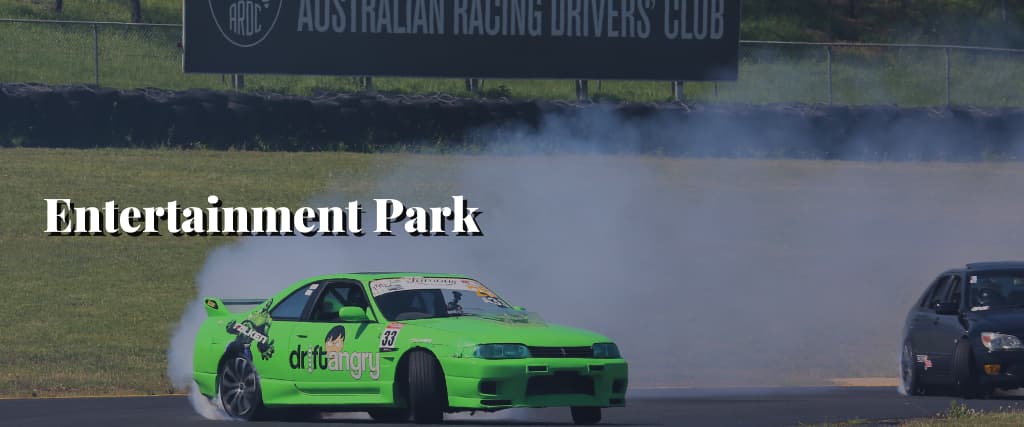 Entertainment Park
The question should be, what can't you do at Entertainment Park these days? The big complex in Bankstown now allows you to get your hair cut, grab some wholesome food, and oh yeah, get your thrills in a go-kart!
Specifically, it's e-karting here which means you're driving around in an environmentally friendly kart as they are completely fumeless. Don't let that deter you from taking them out for a spin as these karts can still get to enthralling speeds of 85km per hour!
Address: 361 Milperra Rd, Bankstown NSW 2200
Hours: Mon-Wed & Sat-Sun 10am-10pm, Thur 10am-6pm
Phone: (02) 9773 1398
Fastlane Karting Sydney
Want the exhilarating highs of karting with some glutenous hedonism on the side? Fastlane Karting offers just that with a 580 metre main track accompanied by custom-built areas made for partying and/or Australian BBQs.
If that wasn't cool enough, check out their event calendar for special occasions where you can get in for a reduced entry fee or the race events in which you compete against other drivers and the best drivers win prizes like a slice of pizza or even a decent lump of cash. However, it's the taking part that… who am I kidding, who doesn't want free pizza?!
Address: 20 Swettenham Rd, Minto NSW 2566
Hours: Mon Bookings only, Tues-Thurs 4pm-10pm, Fri 4pm-11pm, Sat 10am-1am, Sunday 10am-8pm
Phone: +61 /(04) 1444 4221
Picton Karting Track
With speeds of 110km per hour obtainable on the main straight, Pickton Karting Track has become a favourite among petrolheads and thrill-seekers. If you're fast enough you might even feature on the website real-time leaderboard which tracks all racers' performance around the circuit.
There's no need to book ahead as walk-ups are usually accommodated; but if you want to use the fastest kart; the 23HP R-MAX 2T, you will need to book ahead due to the limited availability. When you arrive you'll need to complete a mandatory small orientation course for $10 which runs through the basics of on-track safety.
Just in case you've not had enough fun you can always swing by the venue's mini-golf course too, or check out the gift shop for bespoke souvenirs of your time around the track! Of course, if you brought your own GoPro you'll already be able to relive the experience!
Address: 200 Picton Road, Picton, NSW 2571
Hours: Mon-Sun 10am-5pm
Phone: +61 (02) 4677 3330
General FAQs
Is Go Karting Safe?
Yes, many of these sites require you to complete a safety induction before you get on the track. In addition, you'll always be kitted up in the right gear and these venues all have to be compliant with New South Wales strict governing of the pastime.
What do you wear to go Go Karting?
While each venue might slightly differ on its regulations, closed-toe shoes are a necessity. Some places might even offer the use of a racing suit for an authentic experience, and they'll also keep your clothes from getting dirty too!