If first impressions count then a good haircut takes on vital importance.
But with so many styles available to you, and hundreds of barbers in the city, finding someone suitable can be a bit tricky.
That is why we've done the rounds in compiling this list of 8 great barber shops in Sydney for all men's hair styles.
From Surry Hills and Pyrmont to the CBD and Bondi, these are the guys to visit the next time you need your haircut.
The Emporium Barber
A real favourite in Bondi, The Emporium Barber offers quality cuts and shaves as well as exceptional coffee, which comes from Toby's Estate.
There is usually a queue to get in here, and cuts can take up to half an hour. But the quality of it is always exceptional and your beard could be perfectly groomed too.
Address: g10/180 Campbell Parade, Bondi Beach NSW 2026
The Barber Shop
The Barber Shop may as well just be called 'The Best Barber in Sydney', such is its pedigree.
A CBD institution on York Street, this place is where many of the city's most accomplished stylists cut their teeth, before venturing out on their own.
The venue is a very popular parlour-style barber whose clientele tends to be the modern gentleman. It features a barber shop in front, which provides you with a top quality selection of grooming treatments that incorporate straight blades and hot towels. While out the back there is also a charming and trendy speakeasy bar.
Replete with old-world décor and cool tunes, it also serves up cocktails and gin to round out a wonderful experience.
Address: 89 York St, Sydney NSW 2000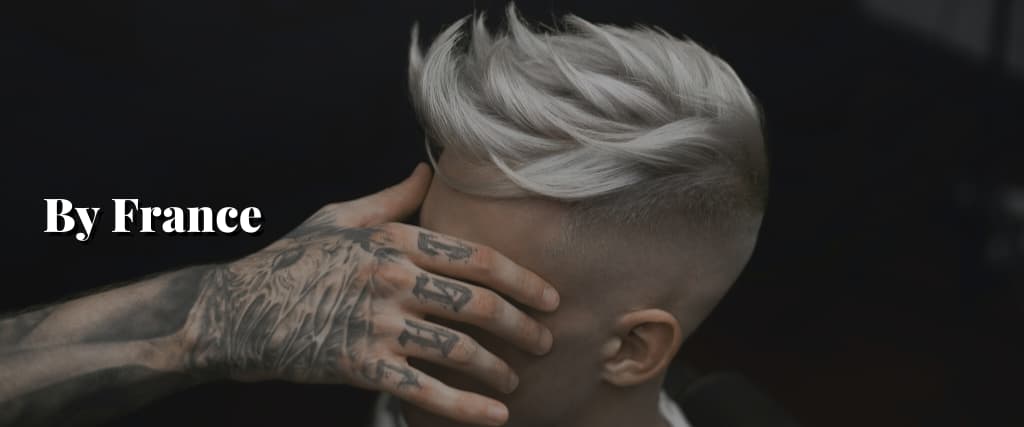 By France
Run by France Khamees, who was awarded the title of 2018-19 Barber Brands International Barber of the Year, there are few more prestigious places for a guy to get his haircut in Sydney than at By France.
Based in King Street on the CBD, this salon provides a full range of haircut and grooming services, ranging from a traditional short, back and sides, and more inventive modern hairstyling, to beard shaving and short razored cuts.
The guys here are experts at what they do and their level of skill and knowledge is first rate. To enhance your experience a haircut here also involves a hot towel service and complimentary drinks, as well as friendly conversation with some very interesting people.
Address: Shop 2/50 King St, Sydney NSW 2000
5000BC
One of the newest kids on the block is quickly developing a reputation for being one of the best too.
Led by Tay Basham and Jimmy de Jesus, two well known barbers who previously crimped at The Barbershop, 5000BC is not just a barber shop, but rather the embodiment of a culture that values style, mateship, and a very high standard of self-care.
Operating out of cool digs on King Street in the CBD, the team provides contemporary and modern cuts that will make you feel like a Hollywood A-Lister!
If you are in the market for a for slick Pompadour, minimalist quiff or just a fresh fade, these are the guys for you.
Address: Shop 1/31-43 King St, Sydney NSW 2000
MEN'S BIZ Barber & Shop
If you are in to product then a trip to Men's Biz Barber & Shop is something you should definitely do.
You'll find it in The Strand Arcade on George Street in the CBD, and once you get there you will get to browse through a range of over 1000 grooming products that have been carefully handpicked for their sustainability and overall quality.
Named 'Best Retail Destination' in the GQ Grooming Awards, and the 'Best in Class Barbershop' by Monocle Magazine, the barbers here are exceptional can provide you with haircuts, beard trims and hot towel shaves which you can arrange by appointment or simply by walking-in.
Address: Shop 15, The Strand Arcade, Ground Floor/412-414 George St, Sydney NSW 2000
Tate & Lyle Sydney
No, not the famous British company who are best known for making sugar, Tate & Lyle Sydney is an upmarket barber shops on Macquarie Street in the CBD.
Run by ex-pat Jacob Martin, who is another stylist who learnt his trade at The Barbershop, this venture opened up in early 2020 as a tip of the hat to London's West-End.
The name is cockney rhyming slang for 'style', which is something that purveys its way through every part of your experience here. During your visit you can expect Winchester couches, fine whiskey, hot towel shaves and even hotter razor fades.
You can also expect a good pit of patter from one of the most congenial guys on the circuit.
Address: MACQUARIE HOUSE, Shop 1/167 Macquarie St, Sydney NSW 2000
RAW by Anthony Nader
Since 1997, Raw by Anthony Nader has been setting trends out in Surry Hills.
An award-winning international hair stylist, Anthony lived in New York for 10 years and brings a wealth of experience working backstage for various Fashion Week's around the world.
His flagship salon is the epitome of top-end men's style and a visit here may coincide with that of a celebrity or two.
All haircuts include both a shampoo and conditioner, as well as a wonderful 10 minute rejuvenating scalp massage and a final blowout.
They don't come cheap, a cut from a senior stylist will set you back $170, whilst Antony himself charges $400. But you will look and feel like a million dollars.
Address: 100 Commonwealth St, Surry Hills NSW 2010
Boston Cut Barber
Having an afro can sometimes be an issue because not all barbers are equipped with the skills to do much more than just give it a trim.
However at Boston Cut Barber they have well and truly mastered how to do so.
Located in Darling Harbour the team here can cut any type of hair. But if you are looking for an afro that has been prepared with the highest levels technique and precision you won't be disappointed with their work.
Address: Shop7, Hardwood St & Pyrmont Bridge Rd, Darling Harbour, Pyrmont NSW 2009