Who doesn't love a bit of karaoke?
Whether you are belting out 'Bohemian Rhapsody' or showcasing your dulcet tones to 'I will survive', there is no greater feeling in the world than being up on stage, mike in hand, unleashing your inner pop star.
Originating in Japan, karaoke first became popular in Sydney in the late 1980s. But it wasn't until the mid-2000s that it really took off, when a cluster of karaoke bars started to open up.
Traditionally popular on Thursday evenings, as well as over the weekend too, karaoke is a whole lot of fun when you have had a few drinks. So here are 8 great karaoke bars in Sydney to check out, next time you fancy an inebriated sing-along.
Lantern By Wagaya
A big favourite with workers in the CBD, Lantern By Wagaya is a cool Izakaya style venue that features no less than 22 private karaoke rooms!
So you definitely won't have to wait long to get your turn on the mike.
Overlooking George Street, this popular venue was launched in 2012. Its open until 2am, and features slick and playful decor, and a terrific Japanese restaurant, that serves up a delightful range of sushi and other mouthwatering main dishes.
For those who want to eat while they sing, the venue also offers a fantastic selection of dinner and karaoke packages.
Address: 591 George St, Sydney NSW 2000
Strike Bowling
Strike Bowling is no ordinary bowling alley. Infact its more like a total entertainment venue that offers ten pin bowling, laser tag, an escape room and karaoke!
Located in the King Street Wharf, which can be found on the Promenade of the CBD, this place has something for everyone. The ten pin bowling might hog the limelight, but if you are looking for a place in which to sing, their private karaoke rooms are just the ticket.
They boast a cutting edge karaoke system which has been designed to enable you to just walk in, select a tune and start singing in the mike. You can even create customised playlists too or choose one that has already been made.
Offering a well-stocked cocktail bar and a terrific menu of tasty dishes, the venue also has a fantastic selection of party packages you might want to book too.
Address: 22 The Promenade, Sydney NSW 2000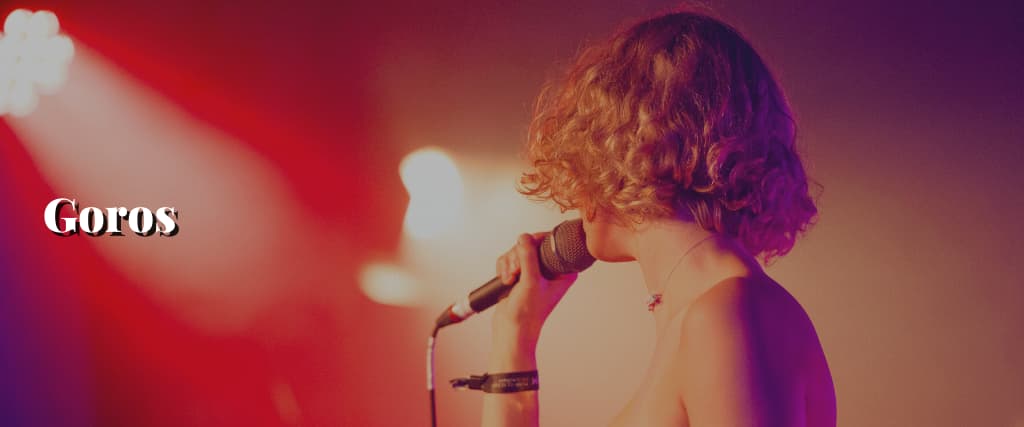 Goros
Located in Surry Hills, Goros is a bright and airy izakaya that features long tables, bar seats, arcade games and of course karaoke.
Undoubtedly one of the best karaoke bars Sydney has to offer, this venue has three, private, artist designed rooms – the Cat Room, the Tattoo Room and the Dojo Room – where you and your friends can sing in.
Open late, their karaoke list incorporates everything from ABBA and Aaliyah to Zayn Malik and ZZ Top.
The bar also offers a fantastic range of cocktails, sake and Japanese beers to help loosen up your vocal cords.
Address: 84/86 Mary St, Surry Hills NSW 2010
Echo Point
The O.G. and many say still the best, Echo Point is the oldest karaoke bar in Australia, having first opened its doors in 1996.
If there is one thing they provide you with, then it's definitely song choice. Boasting a catalogue of over 250,000 tunes, in a multi-language list, once you've warmed those vocal cords up, you won't want to stop!
Nestled in the basement of Pilgrim House on Pitt Street, within the vibrant heart of the CBD, this venue presents a number of karaoke rooms that can accommodate between 2 and 20 people.
Open from mid-day until the early hours, they also offer a great menu of both western and Japanese meals and alcoholic beverages.
Address: Basement/262 Pitt St, Sydney NSW 2000
K Square Karaoke Lounge
Since opening in 2005, K Square Karaoke Lounge has steadily developed a reputation for being the leading karaoke box venue in Sydney.
Located in the Capitol Square Building, which is found on George Street in the heart of the CBD, the venue is open 7 days a week.
Recently refurbished, it sports a resplendent new look complete with microphones, state-of-the-art sounds systems and touch screen monitors.
Offering 15 private karaoke rooms that serve cocktails, beers and Japanese style snacks, as well as the latest karaoke music videos, this venue closes at 4am.
So you can sing your heart out, in a happy state of bliss, until the very early hours of the morning.
Address: Capitol Square G4, 730-732 George St, Haymarket NSW 2000
CEO Karaoke
Definitely one of the funkiest karaoke bars in town, CEO Karaoke, showcases 22 private themed rooms that have been inspired by Hollywood legends, and popular films, and TV series.
Based in Chinatown, each of these rooms contain hi-tech studio sound systems and state-of-the-art touchscreens.
The song choice is varied here, as is the food and drinks menu, which features a great range of international dishes, as well as a lovely selection of beers, wines, spirits and champagne.
Address: Level 1, Number one Dixon Shopping Centre, 1 Dixon St, Sydney NSW 2000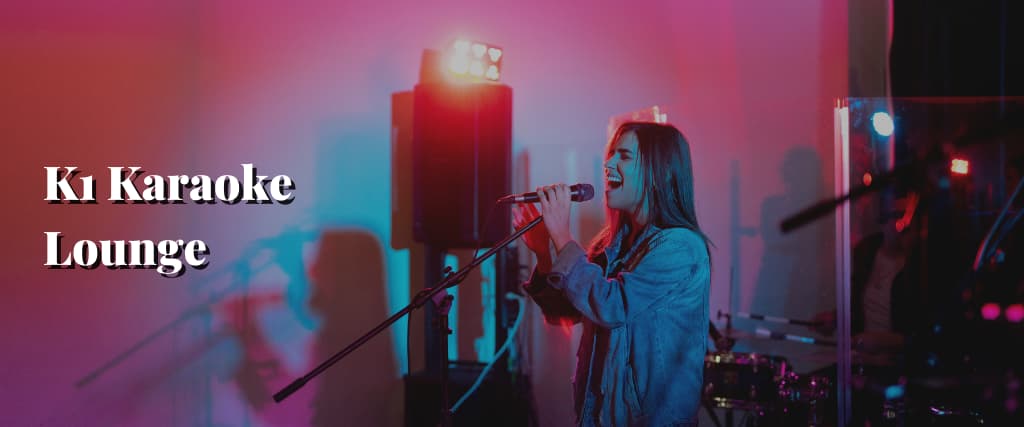 K1 Karaoke Lounge
The K1 Karaoke Lounge is another CBD venue that has been recently renovated.
Located in the heart of Chinatown the venue boasts the latest in both visual and audio equipment to ensure you have an incredible evening of fun. This includes some pretty cool LED tables which change colour to suit any mood.
Open 7 days a week, and until 4am at the weekends, this trendy and vibrant joint also offers happy hours, minibars and a huge range of songs, that range from old skool classics like The Beatles 'Twist and Shout', to Lady Gaga's 'Born This Way'.
Overall it hosts 18 rooms that each feature 4 microphones and can accommodate between 6 and 40 people.
Address: Level 2/31-37 Dixon St, Haymarket NSW 2000
Dynasty Karaoke
Another Chinatown favorite, Dynasty Karaoke offers 13 VIP rooms for you to get your singing on, as well as a main lounge area.
Open until 4am every night, their private rooms are furnished with cutting edge touchscreen audio and visual systems, while the main area showcases a centerpiece stage with a massive LED screen.
Well known for their excellent cocktails and savory Asian snacks, their sports bar is a popular area to hang out in, when you fancy a rest from singing.
For birthdays, hens and bucks party, or corporate business functions, the venue also has a number of personalised packages available that offer competitive rates.
Address: 1/63 Dixon St, Haymarket NSW 2000