Given that Sydney is a city that is surrounded by water, it is easy to appreciate why it's restaurants are renowned for the quality of their seafood.
Whether it be abalones, oysters, mussels or sweet, delicious prawns, you can buy a wide range of exceptional meals at Sydney's best seafood restaurants. Each of which present their own take on how to best prepare and cook the catch of the day.
With so many establishments to choose from it can be a challenge to find a place that provides an excellent dining experience. But we have done the research for you and come up with this list of exceptional venues.
Harbourfront Seafood Sydney
At Circular Quay, the Harbourfront Seafood Restaurant has not been opened all that long, but it is already a major hit with seafood lovers!
Located in the historic Campbell's Stores building, which is adjacent to the Park Hyatt Sydney Hotel, the venue offers marvellous views of both the Sydney Harbour Bridge and the Sydney Opera House.
It is a very chic restaurant, that is known for its outstanding gourmet seafood platters which showcases the best in Australian produce.
This includes such delights as Appellation Sydney Rock Oysters, Balmain Bugs with Remoulade, Humpty Doo Barramundi, Sydney Rock Oysters and Appellation Abrolhos octopus carpaccio, which comes with salsa verde and cured scallops.
Address: Campbell's Stores Bay 1-3, 7-27 Circular Quay W, The Rocks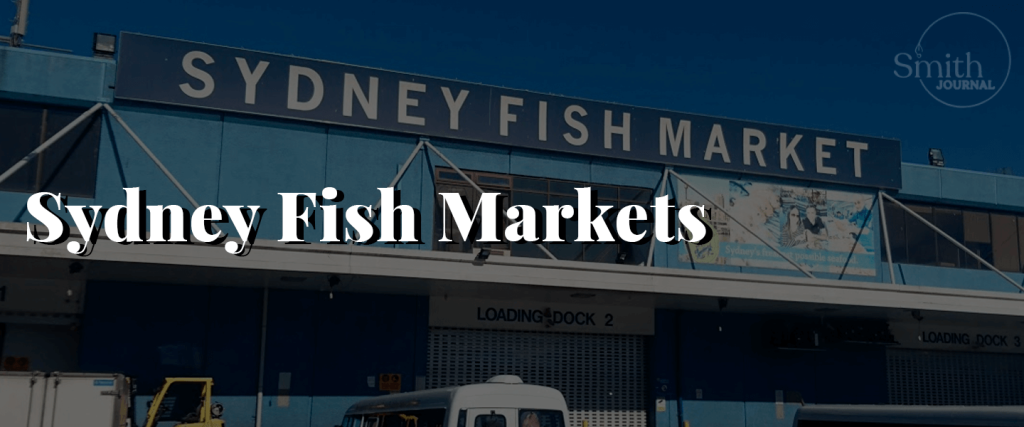 Sydney Fish Markets
If you love seafood then you simply have to go to The Sydney Fish Market.
Situated on Pyrmont Bridge Road, it serves as the hub of the city's seafood industry. It also is a fantastic place to try the freshest seafood in Sydney at one of the many eateries and restaurants that operate there.
One of the most popular venues is Doyle's which serves up the most incredible mussel chowder. But really, such is the quality of all the vendors and establishments there, you will not be disappointed by wherever you choose to eat.
Address: Corner Pyrmont Bridge Rd &, Bank St, Pyrmont NSW 2009
North Bondi Fish
North Bondi Fish started life as a six-month pop-up experiment. But such was its a success, it has now metamorphosised into a bona fide seafood restaurant on Ramsgate Avenue, that is seemingly here to stay.
Its menu features classic dishes like fish 'n' chips, Moreton Bay bugs and even sashimi which is wonderfully prepared and creatively presented.
This place is so busy, especially at weekend, that queues often snake out the door.
Address: 120 Ramsgate Ave, North Bondi NSW 2026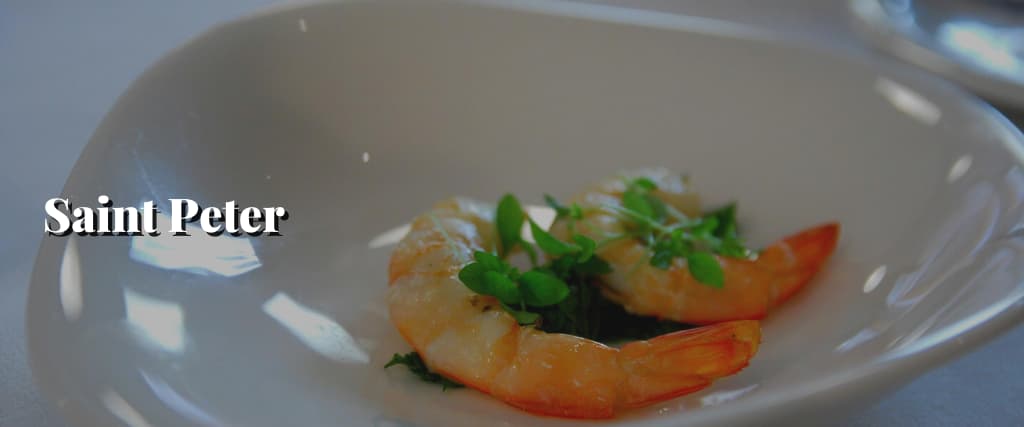 Saint Peter
Saint Peter has played a leading role within Sydney's seafood scene for a very long time.
Located on Oxford Street in trendy Paddington, the restaurant is the baby of Josh Niland. Exclusively serving seafood it offers an exceptional menu of beautifully plated and innovative dishes that may include the likes of Moonfish guanciale, yellowfin tuna cheeseburger, kingfish liver pâté and albacore tuna 'nduja on toast.
To keep things fresh the menu changes regularly, which is great if you love seafood, as there is always something new and exciting to try.
Address: 362 Oxford St, Paddington NSW 2021
Love.fish Barangaroo
A stalwart on the Barangaroo food scene, on account of its delicious, and extremely good value-for-money offerings, Love.fish Barangaroo is a very popular seafood restaurant.
Boasting a gorgeous waterfront setting, it features an enticing and sustainable, menu of seafood delights that are sourced from environmentally responsible fisheries.
These include the likes of fish, crustaceans and local oysters that are all cooked perfectly.
Address: 7/23 Barangaroo Ave, Barangaroo NSW 2000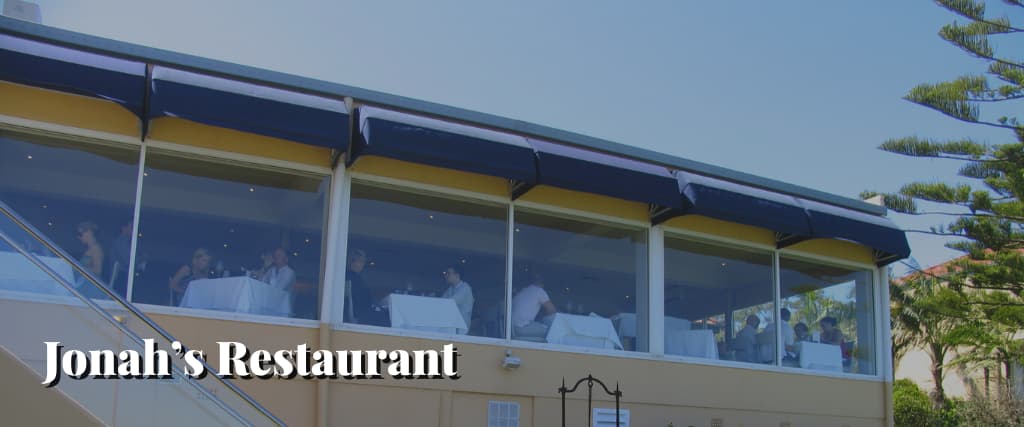 Jonah's Restaurant
The O.G. of Sydney's seafood scene, Jonah's has been delighting the tastebuds of Sydneysiders since the 1930s.
Known for its commitment to excellence, and celebrity customers like Justin Bieber and Joan Collins, this exceptional Palm Beach venue incorporates the famous seafood restaurant, as well as an upscale and exclusive, luxury boutique hotel.
Run by Head chef Matteo Zamboni, their menu showcases mouthwatering, French inspired seafood dishes. This includes the likes of squid ink crab linguine, grilled prawns with bisque béchamel and whole lobster thermidore for two, which come out as works of art.
As well as the amazing food, the restaurant also showcases exquisite views of Whale Beach from within its stylish and contemporary setting.
Address: 69 Bynya Road, Whale Beach, Sydney Australia 2107
Cirrus
Nestled on the waterfront at Barangaroo South, Cirrus is a modern seafood restaurant that presents a fabulous menu of sustainably caught seafood and the best in fresh, seasonal produce from local farmers.
Some of their most popular dishes include steamed baby barramundi, which is served with radicchio and red wine sauce and rainbow trout which comes with a citrus and trout roe butter sauce.
Their menu also caters to vegetarians and non-seafood eaters, and they also have a robust wine list to pair with their dishes too.
Address: 23 Barangaroo Ave, Barangaroo NSW 2000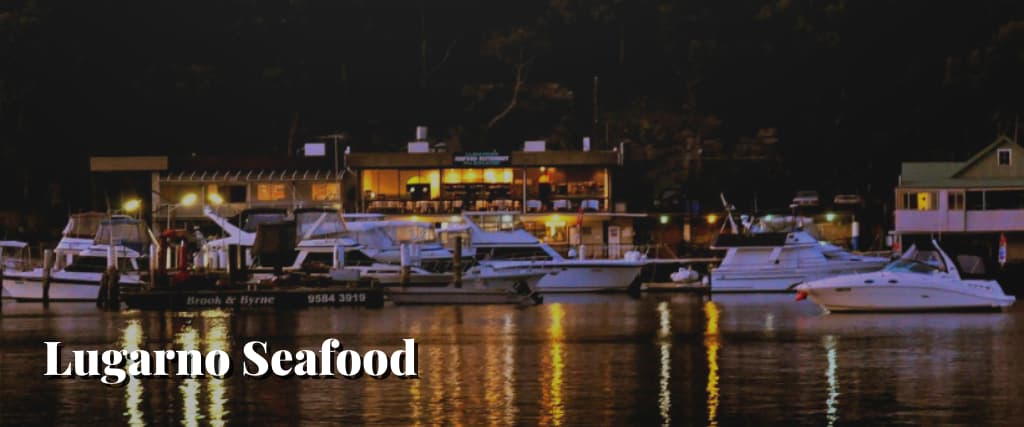 Lugarno Seafood
For close to 30 years Lugarno Seafood has been serving delicious, fresh and tasty seafood to hungry locals in this South Sydney suburb.
Nestled on the Georges River, the venue provides an excellent setting in which to eat, with stunning views of the water.
Its menu appeals to all tastes and is not exclusively seafood. But if you are looking to eat something that came out of the ocean, their whole lobster mornay, which they serve with seasonal steamed vegetables, and pan grilled Tasmanian salmon fillet, which is accompanied by warm potato salad and also salsa verde, is a real winner.
Address: 1220 Forest Rd, Lugarno NSW 2210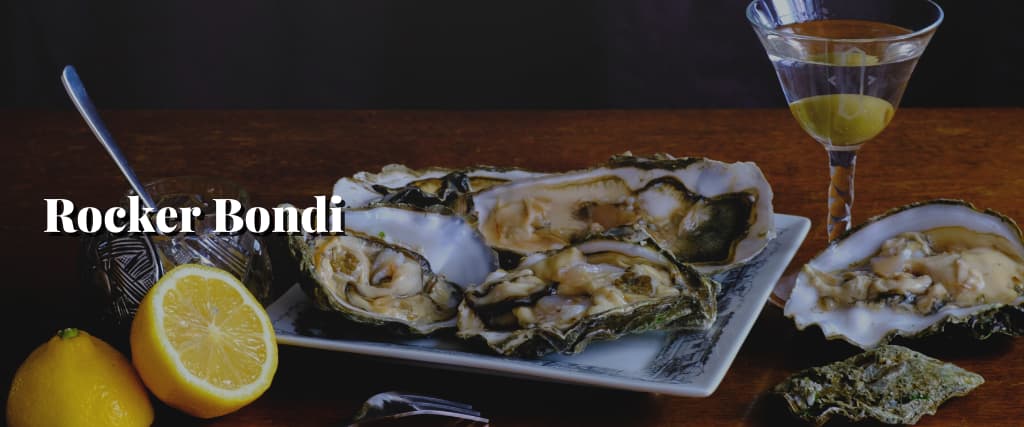 Rocker Bondi
Cool name and a very cool place, Rocker Bondi serves up some truly amazing seafood dishes and treats.
Owned and managed by Darren Robertson, the menu here is seasonal. But it does comprise of regular specials and some other 'classic' dishes that operate on rotation.
Their all-day lunch and dinner service commences at midday and includes the likes of fresh oysters, the fish of the day and a fabulous cuts of steak.
Address: 5/39-53 Campbell Parade, North Bondi NSW 2026