Honeymoon Bay is a small, sheltered bay that resides within the stunning Jervis Bay region of New South Wales.
Situated about 10 km from the town of Currarong, it is a wonderful place to spend some time enjoying a wide range of outdoor recreational activities in nature.
If you are looking for a place to get away from the stresses of city life, Honeymoon Bay is a great option as it is largely unspoiled in many areas. It is generally not over-run with visitors too, which only adds to its rustic appeal.
In this guide, we'll outline how to get to Honeymoon Bay, where to stay overnight and what to do when you get there.
So let's get started!
About Honeymoon Bay
Jervis Bay is one of New South Wales' premier coastal tourist destinations.
Boasting several incredible beaches, as well as some fantastic National Park hiking trails, it also offers excellent opportunities for swimming and fishing. In addition, it is a great spot for whale watching, biking and canoeing/kayaking too.
Honeymoon Bay is located within the Beecroft Weapons Range in the Jervis Bay National Park. An area owned by the Royal Australian Navy, which undertakes live weapons testing here, you can only visit it at the weekends when camping is available.
When it is open it is well worth spending a couple of days at. Not least because you can get to witness some incredible sunsets, as well as the magnificence of clear, starry, night skies.
In addition, the area offers plenty of opportunities for snorkelling, kayaking, canoeing, SUP, paddling in the sea, fishing and generally relaxing on the beach.
If you love hiking, you will also enjoy tackling the surrounding tracks which lead you to areas of exquisite natural beauty – which are also great for photographing.
Honeymoon Bay Camping Ground
If you would like to explore this area over the course of a weekend, the Honeymoon Bay Camping Ground is a great place to base yourself at.
Situated on the corner of Lighthouse Road and Currarong Road in the town of Currarong, the Honeymoon Bay Camping Ground is quite big. Though it only offers basic, unpowered, bush camping sites for tents, caravans, motorhomes, campervans and camper trailers.
As the campsite here has limited facilities, you will need to bring most of your own supplies with you.
There are portable toilets available, but no toilet paper is supplied. There are bins and recycle bins provided too, but other than that nothing else.
If you do choose to stay here you will need to bring with you plenty of drinking water and gas-operated cooking equipment.
You can use gas stoves but are not permitted to light fires that require charcoal, wood or heat beads to start them. Generators can be used, but not during the hours of 10 pm or 7 am.
Camping rates at Honeymoon Bay Campground
The price for each camping site at the Honeymoon Bay Campground totals $15 per night, for up to two people, aged 16 years and over.
Additional people who are travelling in your group will cost you $5 each. While kids 16 years and younger get in for free.
It is important to note that camping fees can only be paid in CASH ONLY at the Visitor Centre. The fees are not refundable and you must also pay them within 24 hours of your arrival.
Before heading over to the Honeymoon Bay Campground it is worth phoning 02 4448 3411 to check to see if they are open on the weekend you want to go.
How to get to the Honeymoon Bay Campground
To get to Honeymoon Bay Campground you will need to drive through Jervis Bay National Park for about 30 to 40 minutes until you get to the small town of Currarong.
Most of the road is bitumen, although not all of it is in the best condition, so it is worth taking it easy as you drive along it.
Once you get to Currarong take the Lighthouse Road turnoff to the right until you get to the Information Centre on the corner. You will need to visit here to go inside and secure your spot.
You are not able to pre-book, so it is very much a case of first in, first served. The gates open at 1 pm on a Friday and close at 8 pm on Sunday night – the only access times permitted. There is usually a bit of a queue at 1 pm so it is worth arriving earlier and waiting in line to grab your spot.
Once you have secured your booking and made the payment you will then be ushered through the Beecroft Weapons Range Ranger Station Check Point, which is directly outside the Information Centre.
After going through the checkpoint you will travel along a gravel road for about 3 km, before making a right turn into Honeymoon Bay Road.
From this point, it is another 3 km on a gravel road until you get to the campground.
Things to do in and around Honeymoon Bay
Whilst based at the Honeymoon Bay Campground here are some great things you can see and do.
Outer Tubes
The Outer Tubes is a stunning natural landmark in the Beecroft Peninsula that you should definitely check out.
Comprising notable honeycomb-shaped, rock ledges, you can get on to them from the Point Perpendicular car park.
One of only two places in the world where you can partake in land-based marlin fishing, it is also a very popular spot for rock climbing and abseiling too.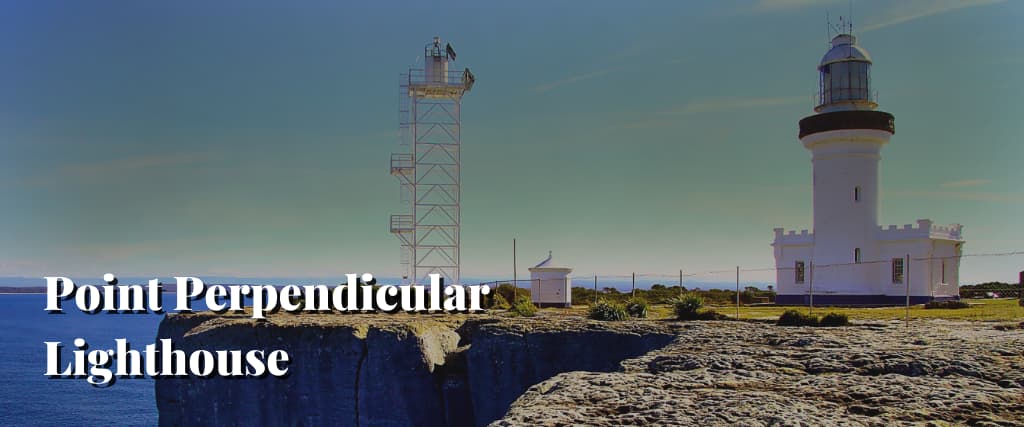 Point Perpendicular Lighthouse
Not far from the campground resides the Point Perpendicular Lighthouse.
An iconic structure that was built in 1899, it is believed to have been the first lighthouse in New South Wales to be made out of precast concrete blocks.
The lighthouse has a cool design which resembles a castle. You get spectacular views from its grounds too, whilst there are several walking trails you can also check out.
Silica Cove
Leading out from the campground, there is a wonderful walk you can do to Silica Cove Beach.
It is a 5 km round trip walk, that takes you past a fantastic landscape of gorgeous scenery as well as onto its pristine sands.
Along the way, you will also get to see the rusted wreck of the St Martins De Porres too, which ran aground back in 1994.
Things you can't do in Honeymoon Bay
If you do visit Honeymoon Bay it is important to note that there are a couple of things you are permitted from doing. They include: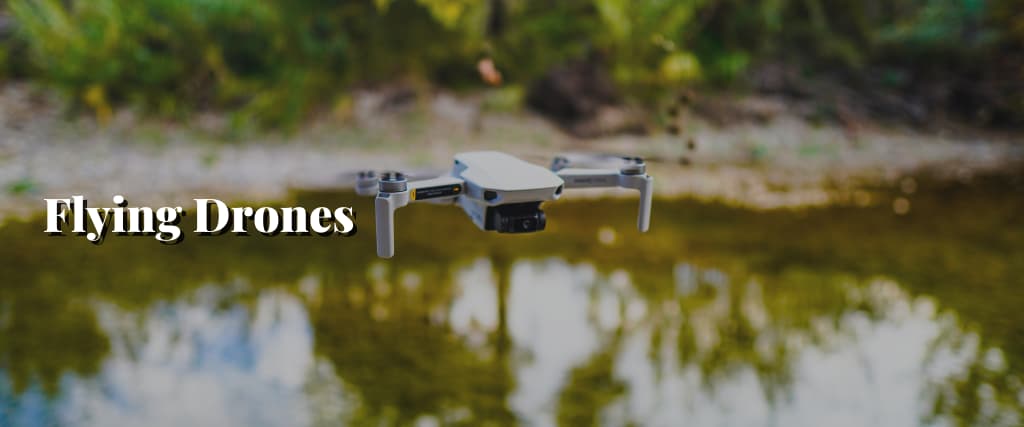 Flying Drones
As you are in a region that is controlled by the Navy, flying drones is a real no-no.
The airspace is actually restricted due to the Australian defence forces using the area for their training activities. So if you have planned to bring your drone with you, unfortunately, you will have to leave it at home.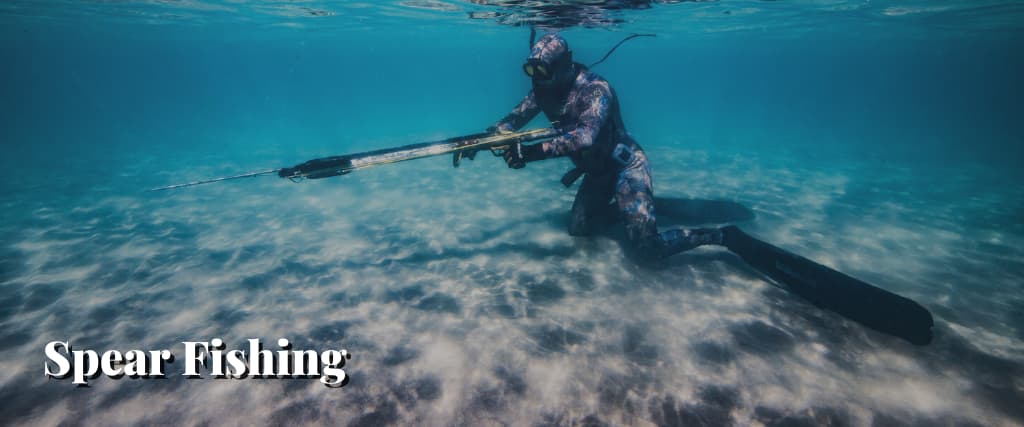 Spear Fishing
Spearfishing is another activity which is prohibited within Honeymoon Bay.
However, in the surrounding areas outside of the bay, there are several places within a 10 to 30-minute drive where you can partake in this activity.
So there you have it! Our guide to visiting Honeymoon Bay in the Jervis Bay Region of New South Wales.
We hope this guide has convinced you to go there.
If it has, you will be in for a wonderful time as the whole region is simply incredible.