You can enjoy your Christmas in July Festival at The Rocks in Sydney; you don't need to travel to Europe and spend tons of dollars. This July will feature a real "French Christmas market" with 22 chalets (wooden huts) brought in from Europe, heated-up cheese terminals, snow falling, marvellous lights, French pancakes, carols, French wines, nutcrackers, and a Mulled Wine Garden!
Put it on your schedule for July 14–17, 2022. This is something you won't want to miss!
There will be more than 60 vendors selling food, goods, and simmered wines. You can enjoy a Raclette Melted Cheddar Igloo Feeling. You can eat your melted raclette using a personal firepit, accommodating up to eight people. In addition, there will be a pot of wine and a skewer of marshmallows for guests to toast over the fire.
To cap it off, there's a firepit feeling and a VIP gluhwein garden experience.
These are the times and specifics:
Thursday, July 14th July (from noon -to 10 pm)
Friday, July 15th (from 10 am to 11 pm)
Saturday, July 16th (from 10 am to 11 pm)
Sunday, July 17th (from 10 am to 8 pm)
Prepare to be enchanted by a French Christmas in July in Sydney; bring your appetite, best friends, and sense of wonder.
Where to Celebrate Christmas in July in Sydney
The biggest reason to start celebrating Christmas in July in Sydney is Christmas in July!
A white Christmas, complete with snowflakes gently falling outdoors, mistletoe draped from the ceiling, and carols playing in the background is something Australians had only seen in movies or experienced by travelling to the Northern Equator before Xmas in July became a reality!
1. Tinseltown
Sydney's Tinseltown Xmas Pop-up Bar is heading to town to make Xmas in July super festive and cheerful. The Entertainment Precinct of Sydney will be taken over by elves, complete with an abundance of Christmas-themed activities, an endless loop of holiday music, and a cheerful drink menu from the 6th to the 31st of July.
Location: The Entertainment Quarter
Date: 6th to 31st, July
Price: from $15 per 90-mins session.
2. Have a Cruisy Christmas in July
On "Christmas Day," go on a three-hour Christmas in July Lunch Cruise on Sydney Harbour. The cruise includes a delicious seafood and carvery buffet, Christmas Season pudding with tea and coffee, Christmas decorations and candies, live music, and the beautiful Sydney Harbour as a backdrop. Put on your worst Christmas sweater possible to win some awesome goodies.
Location: Sydney Harbour
Cost: Prices start from $85.
3. Experience a Magic Winter Festival
This year's Sydney winter festival calendar looks fairly great, with events like the two-week-long Chill Fest Campbelltown, the beachside Bondi Festival, the French-themed Bastille Festival, the interior Pittwater Ice Skating Spectacular, and the storied Bathurst Winter Festival.
See what's happening at Sydney's Winter Festivals this year.
4. Yulefest in the Blue Mountains
The Fairmont Resort ranks among the favourite places to go outside of town with family, and it doesn't cut corners on luxury for Xmas July! Throughout their Yulefest, it turns into a winter wonderland of roaring fires, picture-perfect scenery, and even some snow. The feature of your July Saturdays at Jamison's View Restaurant is the joyous Yulefest Dinner.
In celebration of Yulefest, the Carrington Hotel will host a magnificent Saturday Night Yulefest Gala Dinner, replete with a unique Children's Gala Menu!
The Blue Mountains will host a jolly Christmas party at one of the region's most prestigious (and popular) vantage points.
5. Xmass in July at Parliament House
The majestic Strangers' Restaurant, which overlooks the beautiful Domain, will be transformed into a Christmas-themed refuge in the middle of summer. The Christmas dinner menu will be five-star, with fresh seasonal vegetables and wines.
Monday through Friday, you can choose from the a la carte selection or the lunch special with three courses.
Location: Strangers' Restaurant, Sydney
Price: from $78 pp.
6. Roast With all the Trimmings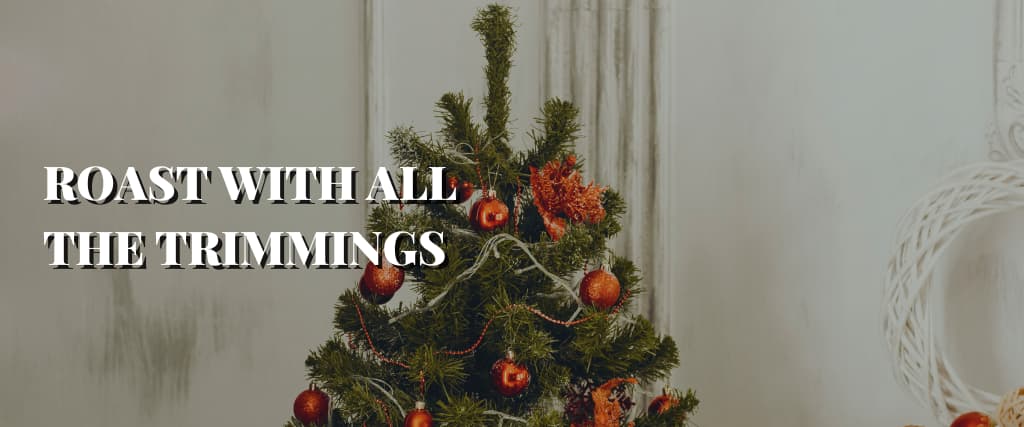 Four In Hand's Sunday roast with all the fixings is fantastic, and it only costs $29. For just $30, guests of the Woolwich Pier Hotel can enjoy a delicious Sunday roast complete with pork belly and crackling, roast veggies, apple purée, pumpkin mashed, Yorkies, and gravy. You may find Sunday roasts of beef, hog, or lamb with all the fixings at the highly regarded and award-winning Tavern at The Duke of Clarence in the Central Business District.
In conclusion
Even though it takes place in the middle of winter, Sydney's Christmas in July Festival is held yearly and draws many people. Since there are so many different things to do, eat, and drink at the festival, everyone can have a good time there. Guests can enter the holiday spirit by skating on ice, listening to live music, and doing other winter-themed things.
The festival is a great way to give back to the community because it allows people to shop at local stores and support small businesses. Overall, the Christmas in July Festival is a great event that lets Sydney residents and visitors get into the holiday spirit.