The price of an ounce of gold in Australia is slightly above $2,600, which represents a substantial increase compared to the mid-1990s. Back then, news reporters frequently covered the price of gold, valued at around $450. Such a significant rise in gold prices may have motivated some individuals to consider engaging in gold mining activities in NSW.
With gold prices currently exceeding $2,500 per ounce, it would be imprudent to refrain from investing in equipment and exploring gold prospecting opportunities in various areas of NSW. Obtaining a New South Wales fossicking permit, which costs only $27.50, makes the endeavour even more attractive, as it carries minimal financial risk.
Gold was initially found in New South Wales in 1823 at Fish River, but the colony's population experienced gold fever in the gold rush that began in earnest in 1851.
In 1851, Edward Hargraves stumbled upon a "grain of gold" while exploring a billabong near Bathurst. Hargraves had recently returned from the Californian Gold Rush, where he had failed to strike it rich. In February of the same year, he and his partner John Lister set out with equipment to search for gold in the quartz-rich region near Bathurst, ultimately discovering gold in Ophir.
When Hargraves visited with the Colonial Secretary in Sydney, he acknowledged his claim. The Victorian government awarded Hargraves a £10,000 bounty and a £5,000 life pension.
At than 2,000 people were searching for gold around Bathurst by June 1851. Several parts of New South Wales have also yielded gold, including those around Sofala, Sunny Corner, Monaro, Mogo, Braidwood, Grenfell, Gulgong, and others.
New South Wales allows gold panning in state forests if you have a miner's permit. Which NSW woodland areas are suitable for gold panning are shown on this practical map.
It's time to get wealthy. The most significant locations in New South Wales for gold prospecting are listed below.
1. Bathurst Region
If you want to go gold-hunting in Australia, you should probably start in New South Wales, namely in the Bathurst area. It's a terrific location to begin since many organised excursions are available for those who have never gone fossicking.
The guided tours begin at 1:45 p.m., and there is no need to make a reservation.
2. Tambaroora Commons
This place is a fantastic area to start gold panning. While visiting, be aware of the prohibitions against prospecting near the park entrance and be conscious of the limits of private land.
You will need a 4WD to enter the area from Hill End since the road is unsuited for 2WD vehicles. Below is a map of the site for rockhounding.
3. Ophir Reserve
The Ophir Reserve was the first location in New South Wales where gold was found, and it is still considered one of the most significant locations for gold prospecting there. The roads leading to the reserve are not paved; therefore, drivers without 4WD should use caution.
A $10 per-night camping fee applies to using the reserve's facilities. Make a reservation at the Orange Visitor Centre by calling ahead.
4. Hill End
Hill End, located on Wiradjuri land, had rapid growth during the New South Wales gold rush of the 1850s, reaching a peak population of 8,000. The "Holtermann Nugget," weighing about 265 kg, was discovered in Hill End.
There are now several museums and other historical attractions to visit. Visit the History Hill Museum to discover artifacts from Hill End's gold mining heritage, or stop by the Hill End Heritage Centre to see images and the foundation of a miner's hut.
Jhob Drinkwater, a local expert in gold prospecting, offers excursions to the Tambaroora Creek in Hill End. That will take around an hour and cost you $10.
5. Oberon District
About fifty minutes from Bathurst will get you to Oberon, where you'll find many gold-hunting opportunities, some of which don't even need a fossicking license.
Sapphire Bend in the Vulcan State and Little River in Porters are two examples of publicly accessible sites where prospecting is permitted without approval. Prospecting for gems in other parts of state forests requires fossicking permission.
While sapphires and zircons are the most famous jewels in the Oberon area, other precious metals and stones, such as gold, fool's gold, and industrial diamond, may also be discovered there.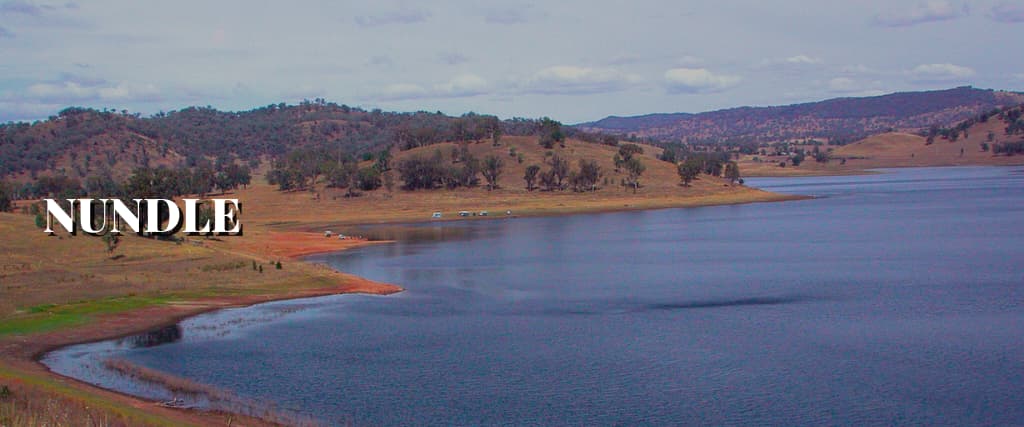 6. Nundle
Located around 60 kilometres from the country music capital of Tamworth, a trip to Nundle is a must for every gold prospector travelling through New South Wales.
Swamp Creek camping reserve, Hanging Rock overlook, Crown Reserve, and the Forest Way fossicking site are just a few of the potential gold-finding locations in the Nundle region.
Gold was discovered near the side of the Peel River at Nundle, a prominent site during the gold rush. The Nundle Country Café offers gold panning equipment for rent.
7. Emmaville
Even though you might find some gold while prospecting in the Emmaville and Glen Innes areas, the blue sapphires and other precious gems are more likely to be what you see.
If you're interested in fossicking in the area, stop by the Glen Innes Visitor Centre, where you can pick up a brochure and, if necessary, borrow the necessary equipment.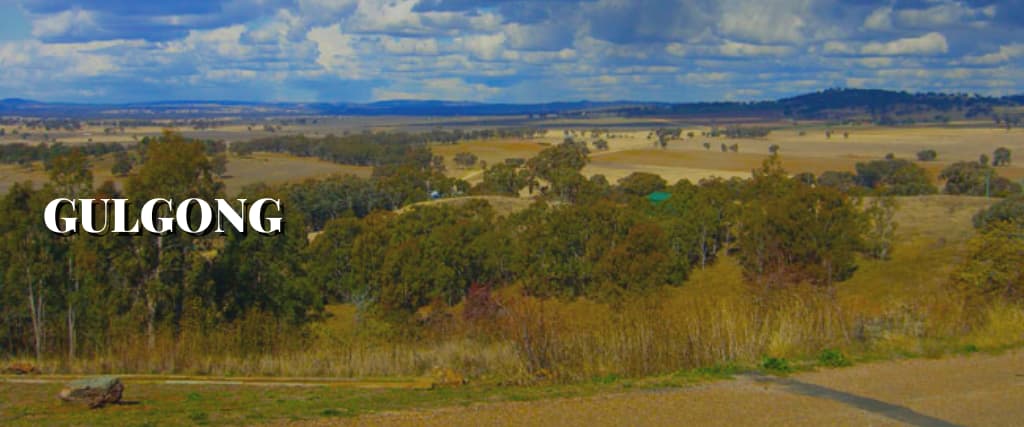 8. Gulgong
Gulgong was constructed on top of several abandoned gold mines; hence the area has rich pickings for treasure hunters.
Visit the Gulgong Gold Experience to get a feel for life as a gold prospector in the era of the gold rush. Gulgong, where gold was first discovered, plays host to the event.
9. Gold Bearing Creeks in NSW
Victoria's following streams and rivers are excellent places to prospect for gold.
Along the New England Highway, Swamp Creek runs.
The Peel River traverses Nundle.
Louisa Creek said Discover it moving through Gulgon
The Turon River runs through Turon National Park.
Lewis Ponds Creek flowed through Ophir Reserve when the NSW gold rush began.
Things You Need To Know
There are specific regulations to go by to prevent any harm and to guarantee that others may prospect as freely as you can. This is a comprehensive guide on gold mining in New South Wales.
The prospect is only in locations that are allowed. Get information about the Forestry
business website
Only use public roadways for transportation.
Park automobiles along the roadway, not in a forest.
Bring all of your trash homes with you. Never bury it
minimally harm plant life
Return the ground to its original state.
Gold Prospecting Equipment
You'll need some equipment if this is your first time searching for gold. These are some excellent choices for prospectors just starting.
Metal Detectors
Up to $599 for a Minelab Vanquishdetector
The $199.99 Minelab Detector
The Advwin Metal Detector, which may cost as much as $109.90
Hats
The Stetson Bozeman might cost you up to $99.95.
A Sombrero from Outdoor Research may cost as much as $64.95
A Patagonia Bucket Hat, which can cost as much as $39
You may spend up to $35 on a Patagonia Trad Cap.
Jackets
Beta AR Jacket from Arc'teryx, which may cost up to $599.00
A rigging coat by Helly Hanson that might cost up to $350.00
Anorak from Art'teryx, priced at up to $290.00
Up to $89.99 worth of Patagonia Micro Fleece
Pants
High-end hiking pants by Fjallraven that cost up to $129.95
Up to $119.00 for the KUHL Traverse Pant.
Workwear pants from Backcountry that cost up to $99.95
Up to $79 for the Patagonia Hampi Rock Pant.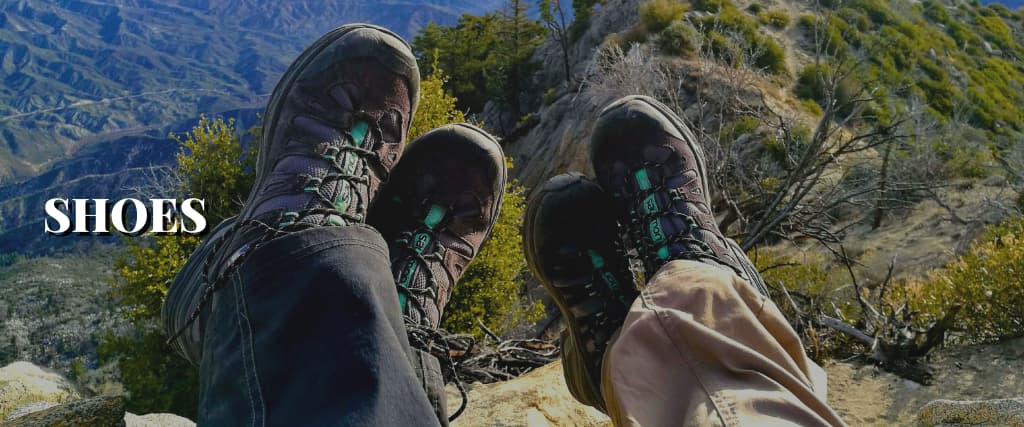 Shoes
Saloman 4D GTX Boot, at a maximum price of $229.95
The North Face VECTIV Exploris Hiking Shoe, $158.95.
Merrell Moab 2, which is priced at $99.95.
Up to $99.95 Saloman Prism GTX Hiking Shoe