Situated about 482 km northeast of Sydney, between Yamba and Coffs Harbour, the Yuraygir National Park is a stunning public recreational area to visit.
The largest coastal park in New South Wales, the area is like Disneyland for those who love hitting the sand, as it incorporates 65 km of coastline and no less than 48 outstanding beaches!
Created in 1980, after a merger between two existing national parks – Angourie and Red Rock National Park – one of its main highlights is the magnificent Yuraygir Coastal walk.
Showcasing incredible views of the ocean, the walk provides plenty of opportunities for swimming, fishing, kayaking, paddle boarding, beach combing and even whale watching during certain months.
If you intend to visit this area for any length of time, you are going to need somewhere to stay.
For those who love camping, there are quite a few options available to you. One of the best of them is the Illaroo Campground, which we will outline below in more detail.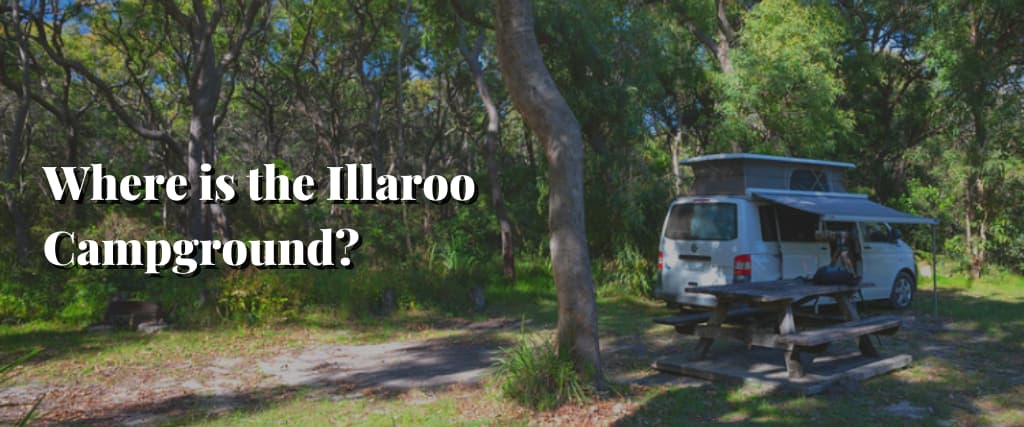 Where is the Illaroo Campground?
The Illaroo Campground is located on Illaroo Road, near the town of Minnie Water, in New South Wales.
Situated just under 15 km from Wooli on the NSW North Coast, it is also only 52 km east of the Northern Rivers city of Grafton.
To get to the campground you will need to turn onto Eight Mile Lane from the Pacific Highway. From there continue to follow this road, which soon becomes Wooli Road, for another 28 km. At which point you will need to turn on to the Minnie Water Road.
Carry on along Minnie Water Road for about 6 km until you get to Minnie Water Village, whereupon you should see signs to Illaroo Campground.
These signs will direct you to turn onto the Illaroo Road, which you will need to drive for 2 km dirt road until you reach the Illaroo Beach Access Track. This track will lead you to the entrance of the Illaroo North Campground after about 100 metres.
When driving along the Illaroo Road be mindful that there are lots of potholes. However, if you take it easy, you should have no real difficulties in traversing it.
Illaroo Campground Facilities
Offering no power, or showers, the facilities at both of the Illaroo Campgrounds are pretty basic.
However, there are toilets and non-flush toilets available, as well as rubbish bins. While most sites also have a fire pit too.
You will need to bring your own firewood, as none is provided. But you will be able to buy plenty of it, as well as general supplies, over at the store in the nearby town of Minnie Water.
Ready-to-drink water is available at both campgrounds, and there are BBQs and picnic tables you can use that directly overlook the beach.
In terms of phone coverage, Optus seems to get better coverage than Telstra.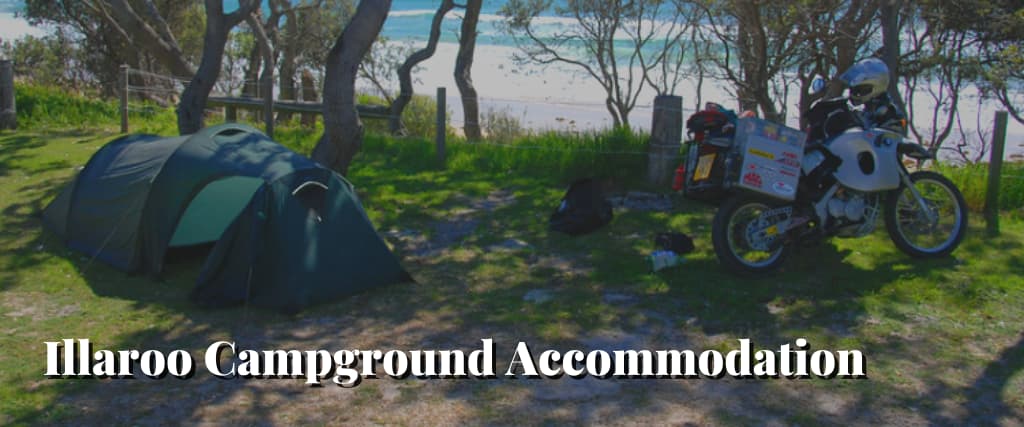 Illaroo Campground Accommodation
The Illaroo campground is a spacious facility that is split into two parts across a northern and southern section.
Offering 72 sites for tents, camper trailers, caravans and motorhomes, all of the accommodation here is situated right next to the beach.
At the time of writing, the cost per site, per night, is $12 for adults and $6 for children.
To stay at the Illaroo Campground, bookings are required. You can either book online here or alternatively phone the National Parks Contact Centre on 1300 072 757.
To stay at the Illaroo Campground, you will also need to obtain a New South Wales National Parks vehicle pass, which will cost you $8 per day, or $65 for the whole year.
Be mindful that the park is not pet-friendly. So dogs are not permitted to stay overnight with you.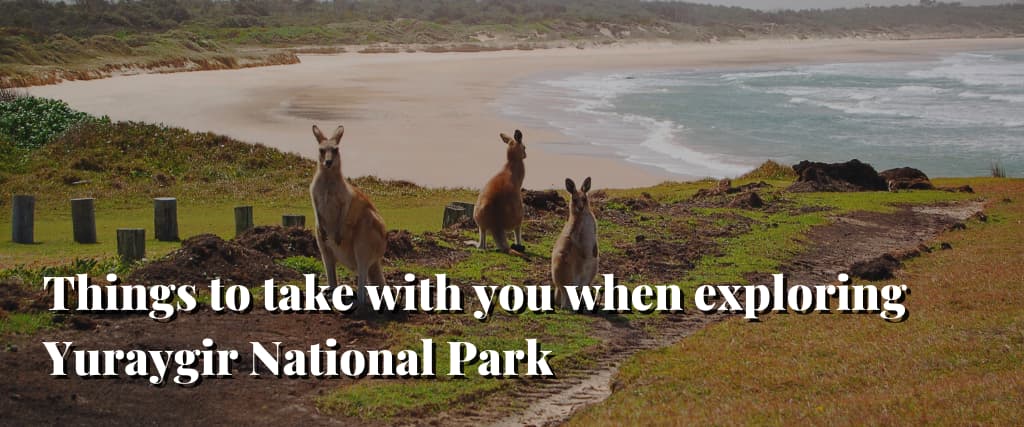 Things to take with you when exploring Yuraygir National Park
Whilst staying at the Illaroo Campground, you will want to explore the Yuraygir National Park in more detail.
With that in mind, it is a good idea to bring some of the following items with you.
– First Aid Kit
– Water Bottle
– Insect Repellent
– Sunscreen
– Hat
– Torch
– Camera
– Binoculars
– Swimmers and Towel
– Fishing Gear
– Surfboard
– Kayak, Canoe or Paddle Board
– Wetsuit
– Snorkel Gear
– Speargun
– Hiking Shoes
– Hema Maps
– Cooling Towel
This may sound like a lot of things to bring with you, but as the Boy Scouts say – 'be prepared!'. You just never know when you might need them!
What is there to do in and around the Illaroo Campground region?
Around the immediate vicinity of the Illaroo Campground, you'll find plenty of things to occupy your time.
Some of the most interesting and enjoyable of them are as follows:
Minnie Water
Minnie Water is a lovely little fishing village which is located a 5-minute drive from the Illaroo Campground.
Known for being one of the NSW coast's oldest fishing towns, it features a fabulous beach which runs for just over a kilometre.
The beach is spread across two main areas. The northern half, close to Rocky Point is a terrific surfing spot that bears the full force of the ocean.
By contrast, the southern half is sheltered by the reef and is predominantly used to launch fishing boats.
A lovely place to visit for the day, Minnie Water also features a reserve at its north end, which is a really good spot for a picnic. You will also find toilets, a store and the Minnie Water SLSC as well.
Brooms Head
Another fantastic day trip destination from the Illaroo Campgrounds is Brooms Head.
Although it is only separated by a few kilometres as the crow flies, it will take you over an hour to drive there via Wooli Road.
Alternatively, if you are a keen hiker it will take you around 8 hours to do the 18 km Brooms Head to Illaroo coastal walk. And that is just one way!
If you do visit Brooms Head you will be able to swim in a large lagoon, beach comb, go for a beach walk, or explore some pretty awesome rockpools.
The area is also lined with stunning Norfolk Island pine trees, which not only provide plenty of photo opportunities but also act as very good, shaded picnic spots too.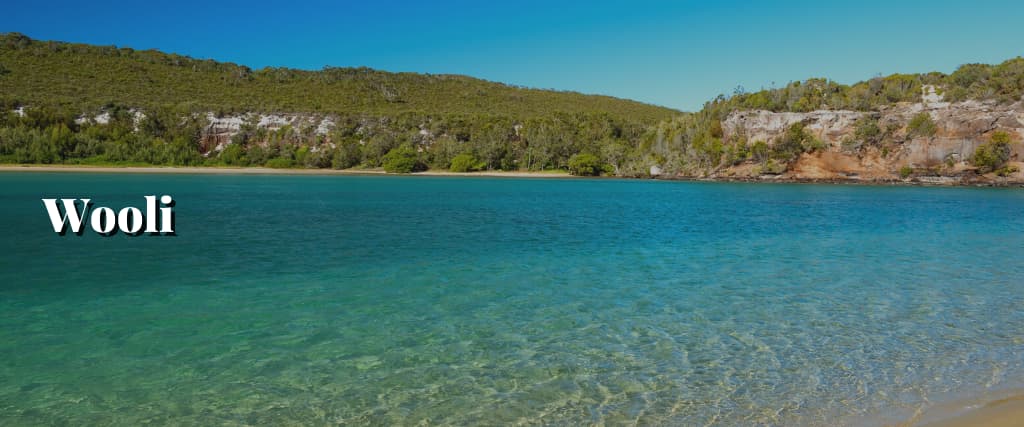 Wooli
Wooli is a gorgeous town that has a distinct island feel, on account of it having water on both of its sides – the Pacific Ocean, to the east, and the Wooli River, at its south and west.
It's a very popular spot for those who love recreational water-based activities, with both estuary and beach fishing, as well as kayaking, canoeing and paddleboarding being regularly practised.
Wooli is also a notable year-round surf spot, while whales can regularly be spotted between the months of May to November.
Although you can drive to Wooli, if you are feeling up to it, as previously mentioned, there is a fantastic 14 km coastal walk that will take you along several stretches of beach and rocky outcrops.
If you are lucky you may even get to see the odd endangered coastal emu along the way too!
Other excellent accommodation choices in the area
If you don't fancy staying at the Illaroo Campground in the Yuraygir National Park there are a number of other accommodation options open to you.
Some other ones you might consider are the Woody Head Campground, Maclean Showgrounds and Reflections Holiday Parks Red Rock.
All of these venues offer fabulous options for camping, as well as other types of places to stay.