Sometimes the hustle and bustle of daily life wears you down. Especially in a city as frenetic as Sydney. Work hard, play hard might be the mantra of many men, but every now and then it's important to recharge your batteries and just chill out.
In these times self-care is very necessary. So be sure to get plenty of sleep, relaxation and general down time.
In addition, one of the best forms of self-care is through a nice, de-stressing massage, and in Sydney there are a lot of places you can go to for one.
Below is our take of the 10 best places in Sydney to get a massage. Whether you're after a remedial sports massage, an all-over two-hour body massage, or something in between, these places are sure to have what you are looking for.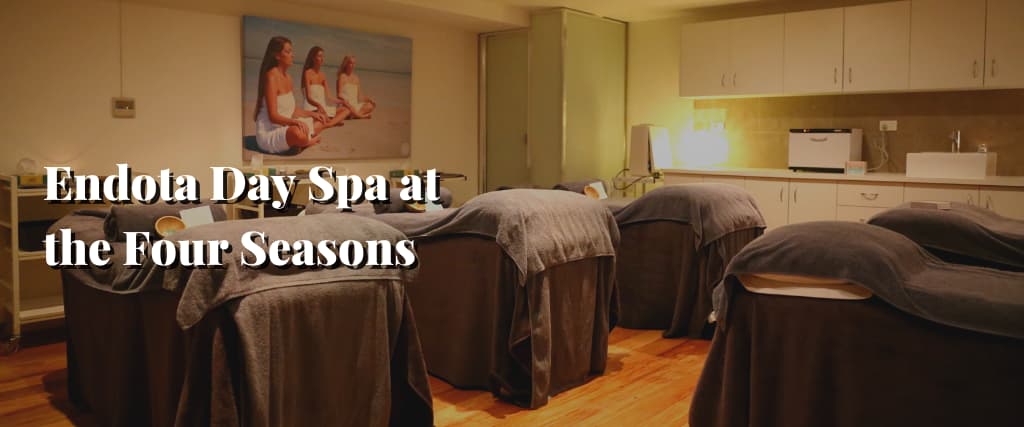 Endota Day Spa at the Four Seasons
If you are looking for a complete spa experience its hard to go past the Endota Day Spa.
Located on the Rocks at the Four Seasons Hotel their huge treatment list includes both targeted and remedial massages.
For those looking to continue the zen vibe after the massage there is even a sauna, steam room, pool and jacuzzi in this spa.
Best of all its not exclusive. So it is open to hotel and non-hotel guests alike.
Address: 199 George St, The Rocks, Sydney, NSW 2000
MO+
If you are feeling really stressed perhaps its time you gave MO+ a visit?
An institution in Bondi, this complete wellness centre, offers a massage menu that incorporates everything from reflexology and lymphatic drainage to acupressure and sports/performance massages.
It even offers a slimming massage, which is great for those guys whose diet has slipped during the course of their busy daily lives.
Whatever treatment you choose, you are sure to feel rested, relaxed and rejuvenated. Both on the inside and out.
Address: 32 Ebley St, Bondi Junction, Sydney, NSW 2022
Crown Spa Sydney
The Crown Hotel is known for offering a total luxury 5-star experience, which, of course, extends to its spa services.
Located in Barangaroo, the spa features a stunning marble interior, as well as a comprehensive menu of deluxe pampering treatments that are perfect for when you need a pick-me-up.
Should you choose their signature 'classic' massage, this will be given to you on a fabulous bed made of quartz sand, which is reputed to have multiple therapeutic effects for various pains, tweaks and aches.
For those with a pregnant missus, the spa also provides a fantastic range of pregnancy treatments for expectant mothers too.
Address: Level 6, Crown Towers Sydney, 1 Barangaroo Avenue, Barangaroo, Sydney, NSW 2000
Venustus
Known for being one of the best exponents of shamanic healing in Sydney, Venustus could change your life for the better.
A Paddington stalwart, this massage parlour describes itself as a 'consciously nurtured space' that is balanced by the compassionate and healing properties of clear quartz crystals and rose quartz.
They offer a wide range of treatments that include the likes of hot stones, serums, sage, jade rollers and humming music. All of which are designed to rejuvenate both your body and mind.
Address: 381 Oxford Street, Paddington, Sydney, NSW 2021
Alysium Day Spa Sydney
One of many fantastic services offered by The Hilton Hotel in George Street, the Alysium Spa is a fantastic Greek-inspired massage parlour.
Showcasing a menu of spa packages and massage treatments that incorporate countless pages, if these guys don't have what you are looking for, it's probably not available in Sydney.
Their hot stone massage and Swedish massage is among their most popular offerings, whilst they even have a treatment for jetlag for those executives who fly a lot.
Address: 488 George Street, Sydney, NSW 2000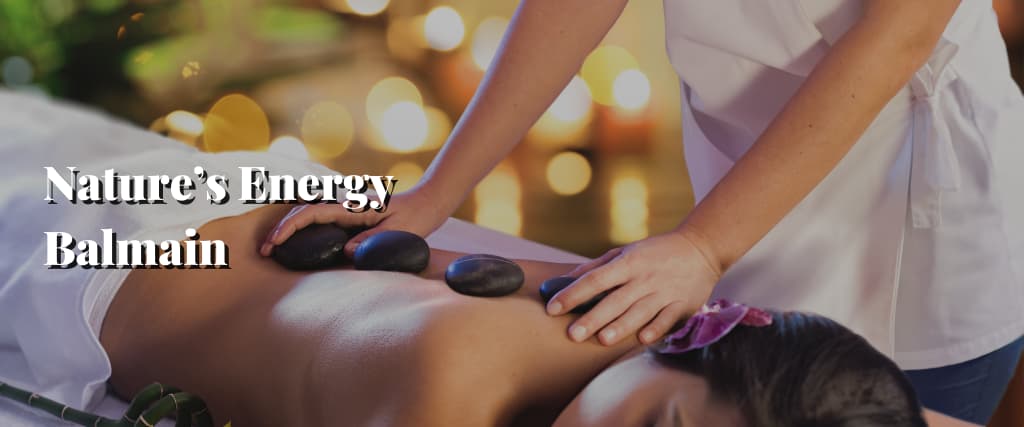 Nature's Energy Balmain
Boasting several venues across the city, Nature's Energy is one of the most iconic and trustworthy names in Sydney's massage industry.
Taking a natural and holistic approach to healing and massage, they offer a wide range of treatments including sports, remedial, deep tissue and pregnancy massages.
One of their most popular establishments is located in Balmain. Which, along with the rest of their operations, also takes health care rebates, which is an added bonus.
Address: 342 Darling Street, Balmain, Sydney, NSW 2041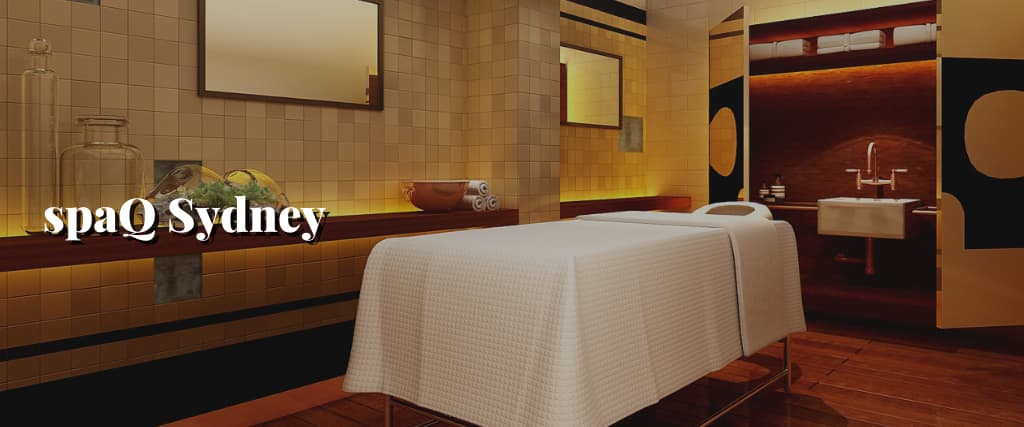 spaQ Sydney
Want a treatment that is customised and unique? Then head on over to spaQ Sydney for a massage service made entirely for you.
Situated in the CBD, they offer an excellent range of flexible and individualised experiences that will ride you of negative energy and make you feel great.
Rather coolly, the venue has a hipster design, that was inspired by the old barbershop setting, that used to reside in the building, before the spa took residence there.
Address: 49 Market St, Sydney, NSW 2000
Eloura Lifestyle Salon & Spa
Located in Surry Hills, the Eloura Lifestyle Salon & Spa is a one stop shop that allows you to get a massage and your hair done at the same venue.
Their spa treatments include a stone massage, a stress fix massage, an aroma massage and also a pregnancy massage.
They are available in 60 to 90 minute treatments, that are quite affordable by1 Sydney standards.
Address: 132-132a Foveaux Street, Surry Hills, Sydney, NSW 2010
Zen Day Spa
Situated in Potts Point, the Zen Day Spa is home to some of the best massages, spa treatments and facials in Sydney.
Many people visit it for their signature zen hot stone massage. Which is known for stimulating blood circulation, and reinvigorating tense and tired muscles, by transporting increased oxygen to them.
Priding themselves on offering world class service, their treatments all take place in a relaxed setting that has been beautifully designed to ensure you enjoy the most wonderful experience.
Address: Shop 7/91-93 Macleay St, Potts Point, Sydney, NSW 2011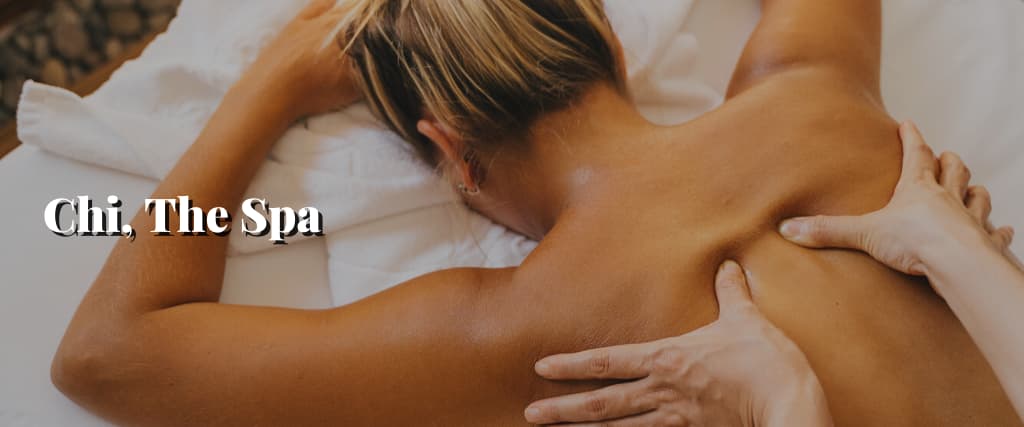 Chi, The Spa
The Shangri-La Hotel is a luxury hotel on the Rocks that presents a fantastic in-house massage parlour for those who need to de-stress.
Drawing inspiration from ancient Asian healing and wellness practices, they offer an extensive range of massage treatments. All of which are performed with the highest-quality ingredients, that will make you feel like a million dollars afterwards.
Address: Shangri-La Sydney, Level 2/176 Cumberland St, The Rocks, Sydney, NSW 2000