Back in the 1990s and early 2000s Sydney used to have a vibrant strip club scene. However over the last few years that number has gradually dwindled for various reasons including falling attendance numbers, higher rents and of course the city's tough Covid-related lockdown laws.
As a result there are not as many strip clubs around in Sydney as there used to be, but that is not to say there aren't any at all. So if you are looking for a place to enjoy some adults-only entertainment, of the naked ladies and alcohol variety, this list of the best strip clubs in Sydney will give you a good idea of where to head to.
Show Girls
Show Girls is a world famous club in the heart of Kings Cross which is renowned for presenting you with the sexiest and most beautiful women in Australia.
Open 7 days a week from 8pm to 3am, they have a huge central stage where up to six dancers perform at the same time. Twice a night that number increases up to ten for your viewing pleasure.
The club is fully licensed and features a lot of mirrors and plenty of neon flashing lights. It also boasts on their website that they offer full nudity in their shows and private rooms.
Address: 39 Darlinghurst Rd, Potts Point 2011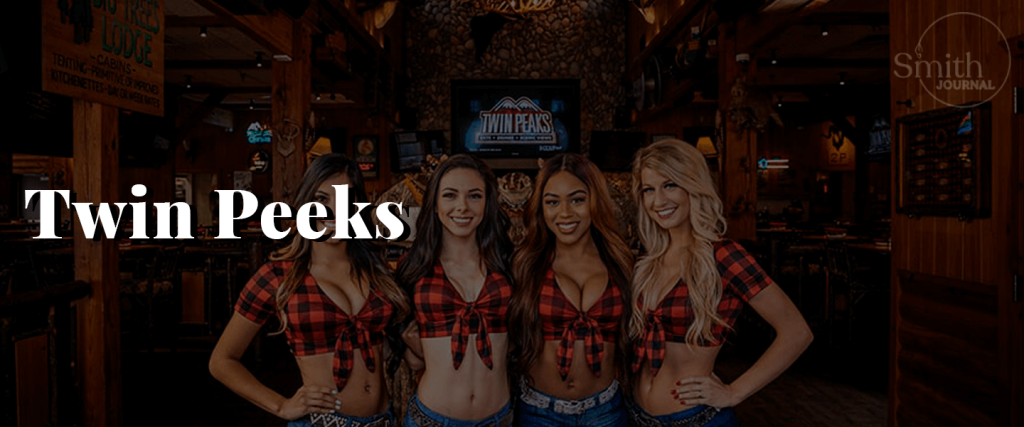 Twin Peeks
If you are in to exceptional food as well as beautiful naked ladies then Twin Peeks is the venue for you.
Describing itself as a 'lingerie restaurant', this upscale venue is located in Woolloomooloo is another full nude adult entertainment establishment.
Throughout the day they offer three full- nude, sensual and erotic cabaret strip shows, which take place over lunch and dinner.
Their stunning ladies provide world-class service and entertainment in relaxed, intimate and discreet club environment.
Very popular with bucks nights, Twin Peeks also caters for corporate events, which may, or may not go down to well with your colleagues.
What will go down well with everyone however is the food menu, which rivals any gourmet restaurant in the city. The dessert menu is worth checking out too, as it is just as sexy as the ladies.
Address: 134 Forbes St, Woolloomooloo 2011
Sefton Playhouse
Priding itself on being the 'most successful strip club in Australia and New Zealand' this successful adult venue, in the Western Sydney suburb of Sefton, is a very popular destination to see female nudity.
Almost in its 40th year of operation, the club has a loyal customer base who are attracted to the place by the stunning ladies, excellent drinks and its fantastic food menu.
It also has a bottle shop, as well as a number of private areas and even a kebab vendor for when those late night hunger pangs hit.
Open until 4am there is lots of parking available here which is a big plus. Best of all this congenial and fun place guarantees you a good time without having to pay an entry fee, which is definitely a good thing.
Address: 54 Clapham Rd, Sefton 2162
Men's Gallery
Undoubtedly one of Sydney's classier strip clubs, the Men's Gallery has been a popular venue on the local scene for many years now.
Recently voted Australia's most luxury adult entertainment venue, this stalwart CBD venue present girls that are hot af. They also have a delightful restaurant at the venue with waitress service, as well as a VIP bar that both serve up delicious offerings.
A place where both men and women go, the venue also has a discreet, private entrance of VIPs, many of whom are big names in the music, or film and TV industry.
One for the night owls, this places closes its doors at 4am, while the bar and venue shuts at 6am. Popular with stag parties, the club also has private rooms where you can go to see full nudity.
Address: 92 Pitt St, Sydney CBD 2000
Petersham Inn
If you can't wait till the evening, or like to go to bed early at night, the Petersham Inn has got you covered.
Open from 10 am, the venue is one of Sydney's newest and most modern strip venues. Showcasing a host of stunning and curvy women, its actually a pub that is decked out with a pool table and big TV screens, where they show lots of sport.
When the girls are not dancing on stage, they are pouring the drinks, or serving up delicious meals like big juicy steaks.
You might not get full nudity here. But what you will get is a great food, hot babes and a good time, without the sleaze associated with some other strip club venues.
Address: 386 Parramatta Rd, Petersham 2049
Velvet Underground
A favourite for many in the CBD, Velvet Underground is one of Sydney's most contemporary strip club venues.
With its relaxed ambiance and congenial staff, there is a bit of sleaze to the establishment. But the girls are sexy and the private rooms are very intimate. So the shows they put on there may well provide you with a more rewarding experience than elsewhere.
One of the main features of this club is the tabletop dancers who work on the cocktail bar. The bar itself is very well stocked, and there is a good amount of space between each stage-side chair to allow you to enjoy the dancers without feeling like you are giving your own lap dance to someone else.
Address: 64 Clarence St, Sydney CBD 2000
Dancers Cabaret
Having recently completed a massive refit, Dancers Cabaret can now genuinely be considered as one of the best strip clubs in Sydney.
Offering a five-star adult entertainment experience that rivals anything else in the city, the ladies, food, bar and venue are first rate.
Located within the Illinois hotel on Parramatta Rd, this inner west venue is also notable for hosting the Miss Nude Sydney Competition, which takes place every year.
Address: 15 Parramatta Rd, Five Dock 2046