French cuisine has long been regarded as one of the leading culinary offerings in the world.
Renowned for its excellent flavour combinations, cooking techniques and time honoured traditions, the best French Restaurants in Sydney serve a terrific menu of gallic dishes.
Whether its classics like Coq au Vin, Bouillabaisse, Boeuf bourguignon or Cassoulet you are after, or something a bit more inventive, there are plenty of bistros and brasseries you can head to in the city, for a delicious and sophisticated meal.
Below is our take on the very best of them.
Le Bouchon
Le Bouchon resides right in the heart of Crows Nest lively restaurant district. A total bistro and café destination it offers a delightful taste of traditional French cuisine to residents of Lower North Shore.
Presenting attractive brick and wood décor, and a private function area, the restaurant dishes up a range of exquisite French meals, cocktails and even weekend breakfasts.
Thus making it the perfect place to enjoy an intimate dinner, or even just a quick drink after work.
Address: 104 Willoughby Rd, Crows Nest NSW 2065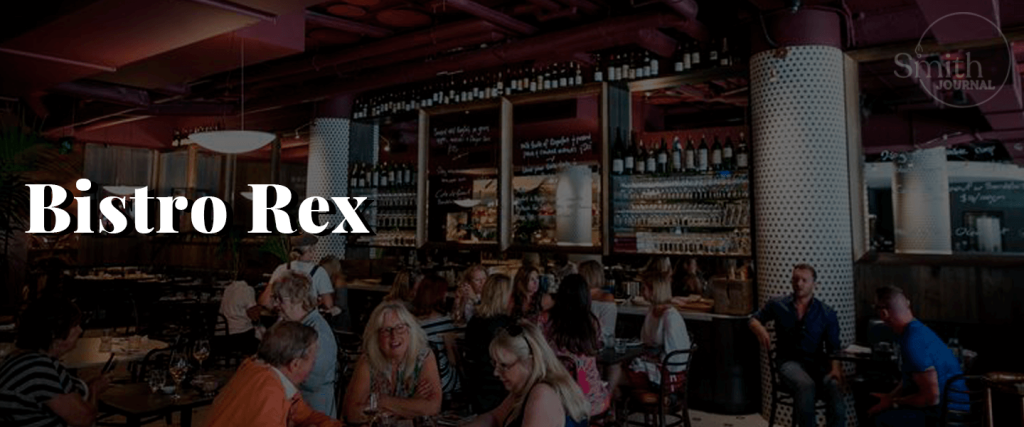 Bistro Rex
Bistro Rex prides itself on being one of the best French restaurants in Sydney.
Set out like a classic Parisian bistro, they offer an exceptional menu that combines the best of local Australian produce with some truly wonderful meals.
Run by Executive Chef Jo Ward who has a background as a butchery specialist, their restaurant is known for offering sensational cuts. Their steak frites are also renowned for being among the best in Sydney, while other French classics like confit chicken and steamed market fish, which they plate with kohlrabi and smoked oysters, are a real treat to your tastebuds.
Address: 50 Macleay St, Potts Point NSW 2011
Felix
Felix is a luxury restaurant in the CBD that is known for its exquisite menu, which presents such gourmet dishes as côte de boeuf, whole rock lobster and two kinds of caviar.
Set within a space that features French-imported chandeliers and endless shelves of wines from France, Australia and New Zealand, its ambiance creates the perfect place for date night or a special occasion.
As a special touch, you can even choose your meal from the fresh, iced seafood bar that is one of the venues main showpieces.
Address: 2 Ash St, Sydney NSW 2000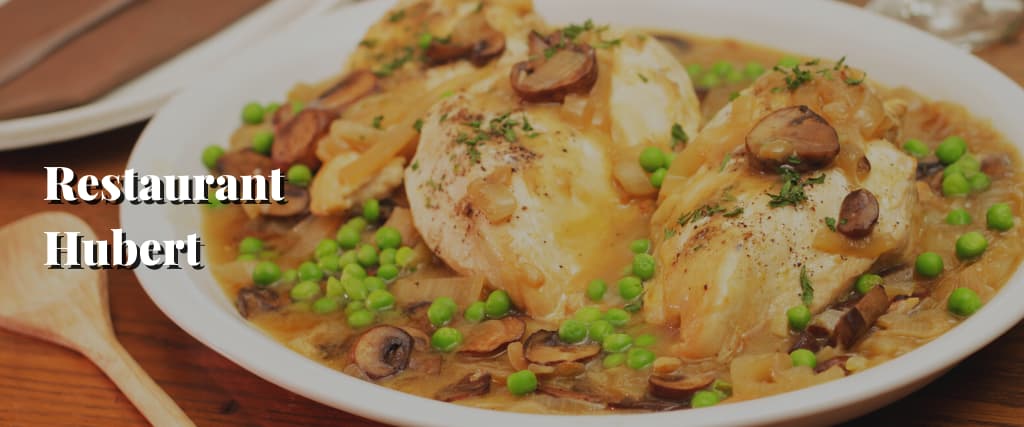 Restaurant Hubert
Another CBD favourite, Restaurant Hubert is a stunning bistro that transports diners back to post-war France.
Presenting seven rooms that include two bars, four dining rooms and an old-school theatre, one of the signature dishes of the restaurant is the chicken fricassee. Which is initially steamed to ensure it comes out juicy and tender, before being fried to create a golden crisp skin.
Uniquely, the restaurant boasts the Southern Hemisphere's largest miniature spirit collection which includes over 4,000 bottles that have been purchased from a private collection.
Address: 15 Bligh St, Sydney NSW 2000
Métisse Restaurant
A real favourite in Potts Point, Metisse is a sophisticated fine dining restaurant that is located in the heritage 'Barcelona' building.
It was founded by Chef Opel Khan, who together with his wife Julie have created a first rate degustation experience that rivals anything in Sydney.
Their menu presents Australian influenced French cuisine. Beautifully plated, it is regularly updated, but may include the likes of Mosaïque (Yellowfin Tuna), Duck à l'Orange, and Fruits du Monde.
Address: 5/9 Roslyn St, Potts Point NSW 2010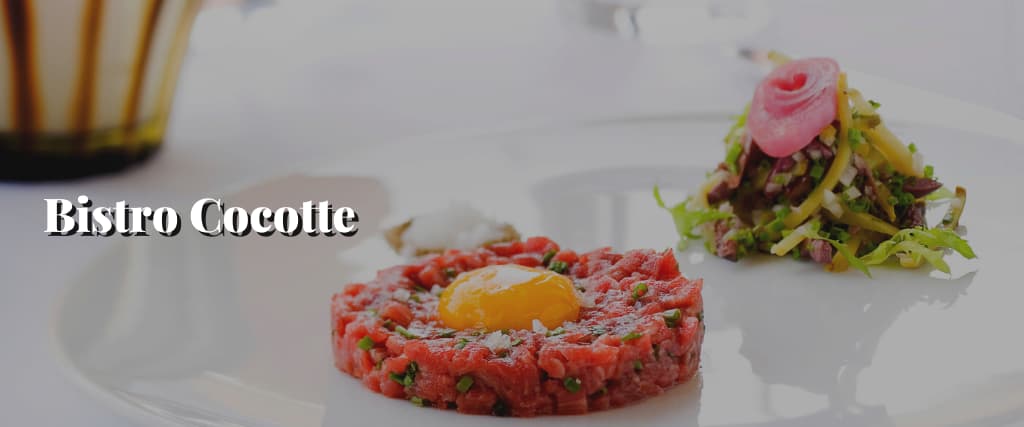 Bistro Cocotte
Over in Haberfield, Bistro Cocotte has been consistently wowing guests with their offering of French cuisine for many years now.
Run by Jay, the owner and head chef who studied the culinary art of French cuisine in France before bringing it to Sydney, the restaurant offers classic dishes that are created with flair.
The menu includes everything from steak tartare to ratatouille. With the twice-baked spinach and camembert soufflé being a particular favourite amongst locals.
The restaurant has also cleverly paired a range of local wines to go with your food, which makes the whole experience that little bit better.
Address: 78 Ramsay St, Haberfield NSW 2045
Bistrot 916
Another stalwart on the Potts Point restaurant scene is Bistrot 916.
Offering a menu that wouldn't look out of place in the high-end bistros of Paris's 5th Arrondissement, this venue serves up a great range of specialty dishes. This includes the likes of escargot, lobster frites, tartare of beef and lambs brain.
The wine list is also robust too, with a range of labels from the Champagne, Burgundy and Châteauneuf-du-Pape regions providing plenty of choice.
Address: 22 Challis Ave, Elizabeth Bay NSW 2011
Loluk Bistro
Run by Luc and Loïc La Joye who both grew up in Nice, Loluk Bistro is bona fide French restaurant that can definitely be considered one of the best in Sydney.
Set within a charming and intimate venue, their menu features a range of superb dishes inspired from their grandmother's kitchen.
This includes such tasty delights as duck breast, which is served with homemade Provençal gnocchi and their version of a classic beef tartare.
When it comes to deserts you can treat yourself to profiteroles which they pair with vanilla ice cream and a delicious hot chocolate sauce, as well as a sensational lavender-infused crème brûlée.
Address: 2/411 Bourke St, Surry Hills NSW 2010
Bistro Papillon
There is a lovely story about Bistro Papillon on Clarence Street in the CBD area of Sydney.
Whilst in the UK, its owners, Xavier and Ludo, regularly went to a French bistro called Papillion, which is located in Bath.
Apparently they were so taken by the food, ambiance and setting of the place they decided to recreate it in Sydney. Which is just as well as it is now a roaring success!
Importing its ingredients from France, as well as through the butchers and markets of Sydney, their menu showcases a number of classic dishes.
This includes the likes of beef bourguignon, escargot, duck confit and French onion soup which they serve up with Gruyère cheese croutons.
Address: 98 Clarence St, Sydney NSW 2000