Need some ideas about where to take your children in Brisbane during the school holidays?
Don't worry, we've got plenty!
In this guide, we will outline 14 fantastic free and cheap school holiday activities in Brisbane to do with the kids.
Most of the activities on this list won't cost you any money at all, although a few of them will have a minimal charge. All of them, however, should offer your children experiences they will have a lot of fun doing.
These suggestions are a mix of year-round indoor and outdoor activities. So they provide you with a good selection of things to do throughout the seasons, whatever the weather.
They can also be completed within anywhere from an hour to a whole day, which means you can easily fit them around your work or home commitments.
So let's see what there is to do!
Fantastic School Holiday Activities in Brisbane for kids
The school holiday activities we have outlined below are fantastic things to do with your kids.
That said, as we are living in Covid times, it is worth checking with each venue (as appropriate) to see if, and under what restrictions, they are open on the day you intend to go there.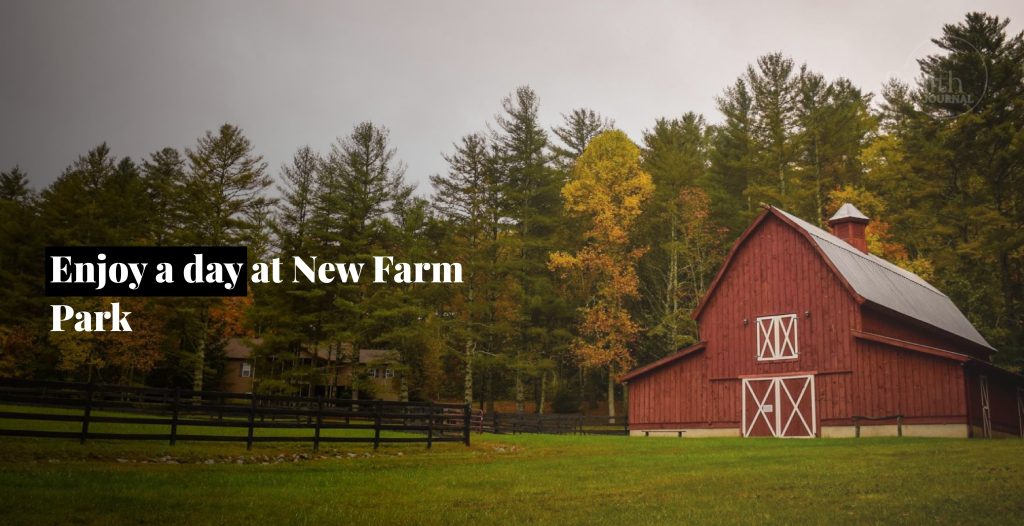 Enjoy a day at New Farm Park
Address: 1042 Brunswick St, New Farm QLD 4005
If you only take the kids on one outing during the school holidays, make sure it is New Farm Park.
Spread across almost 37 hectares of land, New Farm Park is known for its outstanding playground which delights children with its sheer diversity.
Consisting of an impressive fort-like tree-house, which features an expansive bridge walk that connects the stately fig trees that define the park, it's the perfect place for children to climb and explore.
There are also swings, slides, rope climbs and merry-go-rounds here too, as well as play facilities for children with special needs.
Easily a place you could spend all day at, should you decide to take your kids here, the chances are they won't be alone. Over 15,000 children visit New Farm Park every weekend, so they should find plenty of others to play with.
When not enjoying the playground, there is lots of space to run around or play a ball sport. In addition, you will easily be able to find a nice picnic spot down by the river, where you will be able to watch the CityCats and other boats cruise past while you eat.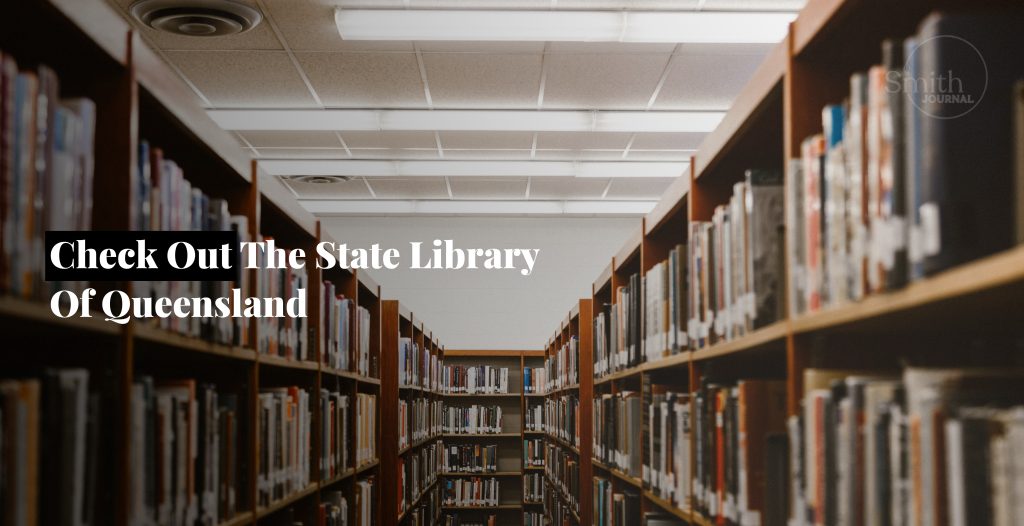 Check out the State Library of Queensland
Address: Cultural Precinct, Stanley Place, South Brisbane QLD 4101
The State Library of Queensland is a great place to take your children, especially young children, all year round, but particularly so in the school holidays when the weather is super hot or rainy.
Situated within the Cultural Precinct on Stanley Street, they present a special kids corner, which features lots of books, as well as fun games and story time.
They also have a really cool digital exhibition, which allows the kids to explore various topics of interest to them in a very hands-on way.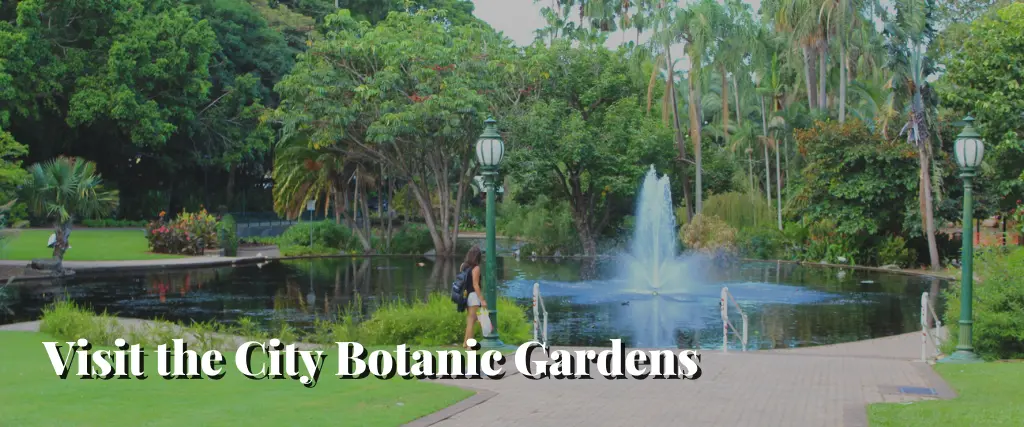 Visit the City Botanic Gardens
Address: City Botanic Gardens, 147 Alice St, Brisbane City QLD 4000
As a bonding experience, there is nothing quite like a family walk, and one of the best places to do this in Brisbane is at the City Botanic Gardens.
Rich in history, flora and outstanding natural beauty, it is a lovely spot to just stroll around or picnic in one of its several shaded areas.
There are lots of beautiful gardens and plants to see, while the excellent, all-abilities playground will entertain children for hours.
It is also situated near the river, so gives you close access to plenty of shops and cafes, as well as fabulous views of the water.
Enrol them in Code Camp
Address: Various venues
If your kids love technology then why not channel that vibe by sending them to Code Camp?
Designed for children of all ages and differing ability levels, Code Camp strives to inspire children to explore and develop their creative side with technology.
This takes the form of activities like mastering the art of DJing on state-of-the-art digital equipment and creating a terrific Minions movie using clay and techniques like stop-motion. It also incorporates mastering the basics of coding and operating a drone, as well as devising and shooting awesome YouTube videos.
For those who demonstrate a real aptitude for it, there is even an advanced coding module which enables you to create your own app or games.
Classes at Code Camp tend to run from 9 am to 3.30 pm, which is great for parents who can't easily take time off work.
Play on the beach at South Bank
Address: South Brisbane
As a school holiday activities destination in Brisbane, South Bank offers a lot for children.
Not only are there lots of great shops, cafes and beautiful gardens for them to check out, but there are also three specially designed play areas for children too.
These include Aquativity, the Riverside Green Playground and the Picnic Island Green Playground. All of which should amuse your little ones for hours.
The man-made lagoon-style pool and beach area are particularly popular, so be sure to pack their swimmers and a towel if you do bring them here.
Throughout all the school holidays, there are usually plenty of organised events for children that take place around at South Bank too. So it is worth checking out in advance what might be on.
Ride the Wheel of Brisbane
Address: South Bank Visitor Information Centre, Russell St, South Brisbane QLD 4101
While you are at South Bank, why not consider taking them on a ride upon the Wheel of Brisbane?
Taking you 60 metres above ground level, this massive wheel features air-conditioned gondolas that showcase incredible 360-degree panoramic views of the Brisbane skyline and city centre.
It takes about 12 minutes to complete one entire revolution of the wheel, during which time you can listen to audio commentary which highlights some of the specific sites and attractions you can see around the city.
The Wheel of Brisbane is open from 10 am to 10 pm every day except Friday, when it is open until 11 pm. If you do decide to bring the children here try and time your visit with the sunset if you can.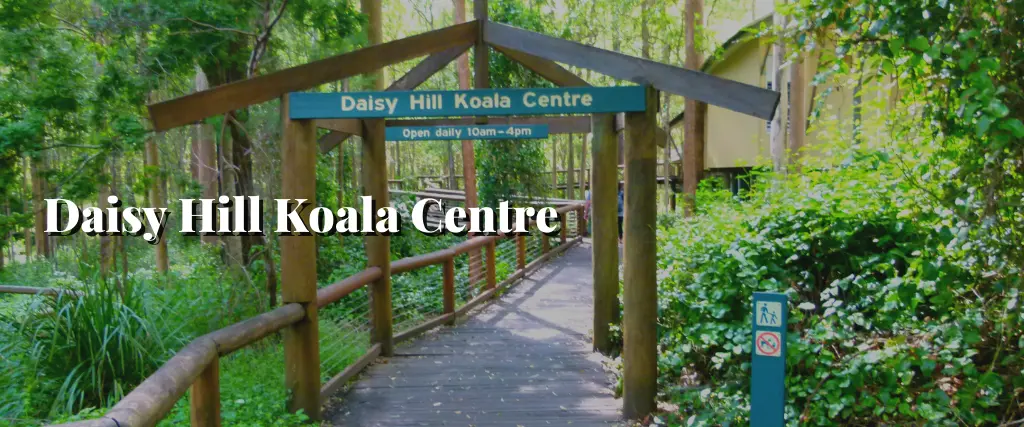 Daisy Hill Koala Centre
Address: 253 Daisy Hill Rd, Daisy Hill QLD 4127
Want to win the Parent Of The Year award? Then take your kids over to the Daisy Hill Koala Centre!
Situated amongst stunning eucalyptus trees and showcasing a large, open-air, koala enclosure, the centre is a fantastic place to learn about these wonderful marsupials.
Every day, at 11 am and 2 pm, wildlife officers present talks about these animals and the work the conservation work they are doing.
These, and other displays, are often interactive, so if they are lucky, your children might even get to hug and get their photo taken with a koala too.
Mt Coot-tha Lookout
Address: 1012 Sir Samuel Griffith Dr, Mount Coot-Tha QLD 4066
For one of the best views in Brisbane consider taking the kids to the Mount Coot-tha Lookout.
Situated on Sir Samuel Griffith Drive, this heritage-listed lookout took almost 32 years to build, finally opening around 1950.
Also known as One-Tree-Hill, the lookout offers sensational views of the CBD, as well as several prominent landmarks in Brisbane.
The views take on a different dimension as the light changes. So whether you get there for sunrise, during the middle of the day, at sunset or in the dark of night, what you see will be unique.
At the lookout, you will also find a number of walking tracks and mountain bike trails which lead you to various other scenic areas. This includes the magnificent Citriodora Trail which takes you down to the Brisbane Botanic Gardens or the Sir Thomas Brisbane Planetarium.
Sir Thomas Brisbane Planetarium
Address: Mount Coot-Tha Rd, Toowong QLD 4066
Talking of the Sir Thomas Brisbane Planetarium, this is another wonderful venue to bring the children during the school holidays.
Opened in 1978, the Planetarium is located about 5 km from the CBD. It features a stunning 12.5-metre diameter Cosmic Skydome theatre, which showcases several informative and entertaining shows about the stars, space and the galaxy.
They also have a number of interesting exhibits in their foyer including a replica of Neil Armstrong's space suit from the 1969 Apollo 11 moon landing.
All of the general audience and children's shows include two parts; the main feature and a tour of Brisbane's night sky which is presented by the Planetarium's astronomers.
If your children are fascinated by space, this is a must-visit destination for them.
Brisbane Tramway Museum
Address: 20 Tramway St, Ferny Grove QLD 4055
Located in huge and picturesque parklands in the northwest Brisbane suburb of Ferny Grove, the Brisbane Tramway Museum is a terrific place to take the kids for something a little different.
Presenting a stunning collection of Brisbane trolley buses and tramcars, this exhibition provides a fascinating insight into the history of this type of transportation in the city.
The museum displays uniforms, photographs and other memorabilia from the first half of the 20th Century, which highlights what life was like in Brisbane during these times.
In addition, six trams have been meticulously restored to their original working condition, all of which are available for you to ride in.
Ipswich Art Gallery
Address: D'Arcy Doyle Place, Ipswich QLD 4305
Although it is located a bit of a drive away from Brisbane, a trip to the Ipswich Art Gallery is well worth it.
The first art gallery in Australia to host a permanent, dedicated space for children, this progressive institution offers child-centred programmes you will not see anywhere else in Queensland.
Showcasing a diverse range of exhibitions, which include different kid-oriented installations, shows and programs, children are encouraged to get hands-on and explore until their heart's content.
The exhibits and displays change regularly, so it is a good idea to check beforehand what is on and when.
Childrens Gallery at QAGOMA
Address: Gallery of Modern Art, Stanley Pl, South Brisbane QLD 4101
If Ipswich seems too far for you to take the children, then how about popping over to Stanley Street in South Brisbane to see the Queensland Gallery of Modern Art (QAGOMA)?
QAGOMA has a dedicated Children's Art Centre which collaborates with artists from all over Australia and the world, to create fun, interesting and exciting books, displays, activities and programs that are designed purely for kids.
These initiatives are presented within a very child-friendly space that encourages children to explore the magic of art.
In addition, kids can also partake in entertaining games, explore their creativity with make-at-home crafts and watch engaging videos.
It is easily a place where the kids can spend several hours, so it is also worth noting there is a very good and reasonably priced cafe onsite too.

Settlement Cove
Address: Redcliffe Parade, Redcliffe QLD 4020
Another great place for kids to enjoy a swim is at Settlement Cove in Redcliffe.
Situated in front of Redcliffe Parade, it features a fenced-off pool area that is designed for children.
There is also a very good playground here as well which includes a sand play area, slides and swings.
When not in the pool or playground there is also a terrific strip of beach to explore, which is the perfect spot to run around on, or build sandcastles.
So there you have it. Our suggestion of 14 Free and Cheap School Holiday Activities in Brisbane to do with the kids.
Irrespective of which activities you decide to do, you will be able to take your kids to them, safe in the knowledge that your children will be out of the house, possibly in the fresh air, and definitely having fun.