Mooloolaba is one of the most popular beach destinations on the Sunshine Coast.
Located an hour's drive north of Brisbane, many families come here for a weekend or during the school holidays for a short getaway.
The area attracts plenty of visitors from out of state too, especially New South Wales and Victoria. Whilst it is also a drawcard for international visitors from New Zealand, the UK and North America in particular.
For the visitor, the area has plenty of activities, landmarks and attractions to keep you entertained during your time there.
Offering something for everyone, to help you make the most of your time there, we've outlined a list below of 14 great things to do during your Mooloolaba Holiday.
Hit The Beach!
Most people come to Mooloolaba for the beach. And with very good reason, for it was recently ranked as the sixth-best beach in Australia by Tripadvisor.
Stretching for about 1.7 km the beach here is spectacular. North-east to north-facing, it features a gentle arc of immaculate golden sand, turquoise waters and verdant grassy knolls.
Patrolled in two main spots every day of the year, the family-friendly beach is very well maintained. It is also protected from the prevailing southerly and southeasterly winds by Point Cartwright, so it provides near-perfect conditions for swimming or sunbathing throughout the year.
At the northern end of the beach there is a fabulous collection of captivating rock pools, while over at the rock wall, towards its other end, near to the marina, you'll find plenty of great fishing spots.
Surfing at Alex
If you love surfing, you will want to head over to Alexandra Headlands.
Fondly referred to as 'Alex' by the locals, it is one of the prime spots for wave riding on the Sunshine Coast.
Located only a couple of minutes' drive from Mooloolaba, or about a 15 – 20 minute walk, the beach at Alexandra Headlands takes the form of a stunning extension of golden flat sand that stretches north for as far as the eye can see.
The continuous procession of rolling surf is mesmerising and is best experienced at the southernmost part of the beach near the large wall boundary.
In this area, which often features stiff south-west to south-east winds, Malibu and longboarding is what most surfers practice.
Go for a Coastal Walk
One of the best things to do in Mooloolaba is to go for a walk!
Starting from the rock wall, there is a really great coastal walk you can do all the way past Alexandra Headlands and on to Cotton Tree.
About 5 km in length each way, the undulating pathway will take you along the beachfront, as well as over bluffs that showcase plenty of wonderful scenic views of the ocean and coastline.
Along the way, there are lots of benches to sit on and picnic spots to enjoy.
The walk has little in the way of shade, so it's a good idea to do it at sunrise – when the spectacular colours really enhance the experience – or alternatively in the evening, once it has cooled down a bit.
Drink Coffee
In recent years, Mooloolaba has developed a reputation for being a great coffee destination. With plenty of excellent cafes and other venues in the area serving up a delicious range of lattes, cappuccinos, piccolos and espressos.
There are plenty of options around to get your daily caffeine fix, but some of the best of them include Hustle & Flow, which you will find directly underneath the Mooloolaba Surf Club, and Schwenkee, on the river esplanade.
Other great options include the Bomba Coffee House on Burnett Street (which closes every day at 11 am) and the Velo Project, which is a little bit further away from the main drag on Careela Street.
Visit SEA LIFE Sunshine Coast Aquarium
One of the most popular tourist attractions on the Sunshine Coast is the SEA LIFE Sunshine Coast Aquarium.
A great place to take the kids if it rains, or when the heat of the day is at its strongest, this fantastic marine life centre features 11 underwater exhibit zones.
Collectively they house everything from sharks and stingrays to turtles and even penguins!
There is even a fabulous underwater tunnel you can go under to get a more unique view of marine life.
Fun and educational, SEA LIFE also runs a number of cool presentations including interactive displays and animal feeding.
Eat at some of the best restaurants in Mooloolaba
Mooloolaba has some excellent cafes and restaurants to eat in that cover a wide range of international gastronomy including the likes of Italian, Indian, Thai, Chinese, German and Mexican.
The best thing to do is walk up and down Mooloolaba Esplanade, and the side roads of Brisbane Road, First Avenue and River Esplanade, to see what takes your fancy.
But if you are looking for specific recommendations the likes of Rice Boi, at the Mooloolaba Wharf, and Bella Venezia, which is located towards the start of the Esplanade, are two popular stalwarts.
Also on the wharf, you should try the See Restaurant for incredible seafood, while over at Parkyn Parade near the spit, Pier 33 Restaurant, also dishes up similar offerings.
The Mooloolaba Surf Club is a very good family-friendly option, whilst a great burger can be had at Ninth Street, The Good Bar or the Beach Bar and Grill.
Other excellent places to consider are Back Lane and Augello's Ristorante & Pizzeria, which is owned by Queensland NRL legend Billy Moore.
Point Cartwright
Point Cartwright is a splendid place to go when you fancy a change of scene.
Located at the base of the headland which forms around the very northern end of Kawana beach, this unpatrolled beach, is popular for fishing and its surfing point break.
It also offers one of the best vistas on the whole of the Sunshine Coast, from the high cliffs you can access from its coastal headland reserve.
Showcasing sensational coastal views of Mooloolaba, as well as the mouth of the Mooloolah River, Mount Coolum and Mudjimba Island to the north, it also conveys the full extension of Kawana Beach from the south side. All of which are best viewed at sunset.
From this lofted position it is often possible to see migratory humpback whales and turtles, in addition to ships leaving and entering the Port of Brisbane on a clear day.
A terrific spot for families to enjoy a day out, there are plenty of toilet facilities here, as well as grassy slopes for a picnic.
Take a Whale Watching Cruise
Mooloolaba, along with Hervey Bay, provides some of the best opportunities in Australia to see humpback whales.
There are plenty of tours you can book to see them, some of which even allow you to swim with the whales. This would be a bucket list item you will surely want to tick off!
Whale watching is not a cheap experience – expect to pay about $120 per person for the cruise, and more if you want to swim with the whales. But if you are looking for an experience you will remember for the rest of your life this is it.
Depending on when you go, during the cruise, you may even get the chance to see wild dolphins and whales swimming freely, during their annual migration between Australia and Antarctica.
Go Shopping at the Sunshine Plaza
Mooloolaba is an excellent destination for those who like shopping!
Not only are there a handful of lovely boutique stores along the Esplanade and the surrounding streets, that you can browse in, but Mooloolaba is also just a 5-minute drive to the Sunshine Plaza.
A massive regional shopping centre which has over 320 speciality stores, this is the place to shop till you drop!
As well as David Jones, Myers, Target, Big W and K Mart, you will also find the likes of H&M, Best & Less, Calvin Klein, Bonds and a host of smaller, independent retailers.
If you are self-catering during your time in Mooloolaba, this is also a great place to come and stock up on your groceries, as both Coles and Woolworths are located here.
In addition to the shops, the Sunshine Plaza also has an eatery and lots of different cafes and restaurants. There is a cinema here too, as well as an indoor games arcade for kids to enjoy.
Climb a Mountain!
Although most people come to the Sunshine Coast for the beaches, it also provides fantastic options for climbing mountains as well.
There are several around that you could choose to scale, including Mt Coolum, Wild Horse Mountain, Mount Beerwah, Tibrogargan and Mount Ngungun. All of which offer different degrees of difficulty.
However, once you get up to the top you will be rewarded with sensational views of the surrounding area. Don't forget to bring your camera!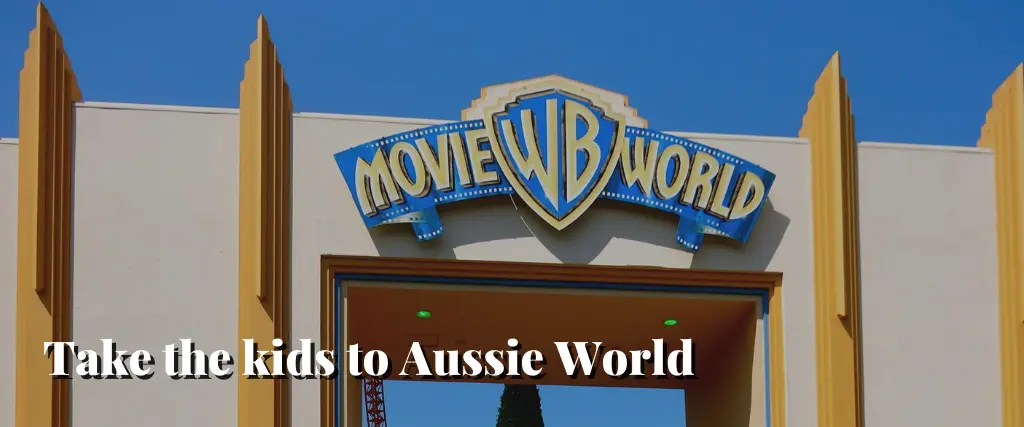 Take the kids to Aussie World
Looking for somewhere to treat the kids? Then you should head over to Aussie World!
It might not be as big as Queensland's other theme parks like MovieWorld and Dreamworld. However, it does have a range of attractions and rides that are nonetheless a lot of fun.
Located just a short 15-minute drive from Mooloolaba Beach, you will also find shops and casual dining options here too.
In addition, until recently it was also home to the Ettamogah Pub, as made famous by Ken Maynard in The Australasian Post, who drew regular cartoons that featured it, starting in 1959. (The venue is now known as The Banana Bender Pub).
Go to Australia Zoo
Australia Zoo is probably the most famous attraction on the entire Sunshine Coast.
Made famous by the late, great Steve Irwin, the 700-acre zoo features over 1200 animals including everything from crocodiles, tigers and snakes to elephants, meerkats and kangaroos.
Situated over at Beerwah, about a 30-minute drive from Mooloolaba, Australia Zoo offers a number of presentations and exhibits.
It also has a collection of shaded playgrounds, as well as a water splash park and jumping pillow which kids absolutely love.
Check out other beaches
Along with Mooloolaba, the Sunshine Coast is blessed with a host of magnificent beaches. So if you fancy mixing your beach destination up a little you can visit as many of them as you like.
Alexandra Headlands, Maroochydore and Kawana beaches are all nearby. While Coolum, Noosa, Caloundra, Rainbow Beach and Fraser Island can be reached within about 30 minutes to two hours' drive.
There are plenty more that could be mentioned too, all of which provide fantastic opportunities for walking, beach combing, swimming, sunbathing, fishing, kayaking, or wakeboarding.
The best thing to do is just jump in the car and drive along the coastline, stopping at any of them which takes your fancy!
Drive around the Sunshine Coast Hinterland
Once you have got your full of beaches, why not consider a drive up the Sunshine Coast Hinterland?
It will take you just a half an hour drive to get there, but you will be able to check out some really cool country towns including the likes of Palmwoods, Flaxton, Montville and Maleny.
The drive up the hilly terrain is spectacular and showcases some gorgeous scenery that extends through verdant grasslands that lead all the way down to the ocean.
All these quaint towns offer a nice selection of boutique shops to peruse and cafes to dine at.
In addition, for those who like getting at one with nature, you can also check out notable sites like the stunning cascade of Kondalila Falls, or the iconic One Tree Hill. Which is one of the Sunshine
Coast's 'must snap' photo locations.
So there you have it, our list of 14 things to do in Mooloolaba.
As you can see there is plenty to keep you busy, so you might not be able to fit everything on this list into the time you have available.
But if you are able to do any of these activities, you should end up having a lot of fun!