Fancy a trip to in-country Queensland? Well, why not consider Dalby?
Located just over 200 km west of Brisbane, Dalby is the regional hub of the Western Downs. But don't for a minute think it's all cattle, wheat, cotton, sorghum and sunflower farms.
Dalby, in fact, has a number of notable sites, landmarks and attractions which make it an excellent weekend, or school holiday getaway from Brisbane.
If you fancy a change from the beaches and theme parks and want to explore the rural delights of Queensland, here are 14 reasons to visit Dalby for a short break in country Queensland.
Walk the Dalby Heritage Trail
Probably the first thing you can do on any visit to the town is head out onto the Dalby Heritage Trail.
Showcasing the monuments and buildings that hold huge cultural and historical significance to the area, the trail takes you past some truly wonderful architecture.
You'll pass the Dalby Town Council Chambers and Offices, which is a fabulous Art Deco Style building, as well as the CBC Bank Building which features ornate stained windows and a snow porch.
Other notable structural delights include a small, granite Cactoblastis Cairn, which was built to honour those who died as a result of the prickly pear plague, and the Old Police Building.
The trail will also take you to the Pioneer Park Museum, the Dalby Olympic Swimming Pool and some delightful churches. It's a great way to get your bearings around the town and discover its rich history.
Visit the twin churches
Talking of those churches, the St Joseph's Roman Catholic Church and St John's Anglican Church are well worth visiting even if you are not religious.
Both of these are on the Dalby Heritage Trail, so you will be able to see them along with the other buildings. But once you get to them you should linger for a while.
St Joseph's Roman Catholic Church was built in 1921 and is notable for being built in different colours. It also features an impressive Stations of the Cross, as well as a rose window, which serves as both a tribute and memorial for those who died in World War I.
Also built in the 1920s, the St John's Anglican Church has a striking facade of brown-face bricks that are lined with white cement copings. Inside it also boasts impressive stained glass windows and stunning Gothic architecture.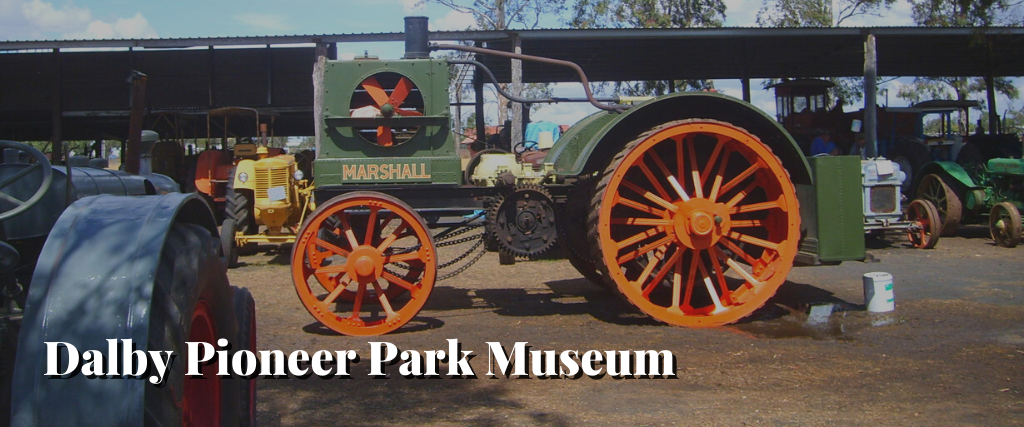 Dalby Pioneer Park Museum
If you love machinery, the Dalby Pioneer Park Museum is a great place to visit.
Presenting a wide selection of models, this museum houses everything from models of working thrashers and a 1957 White Chev fire engine to an elevator invented in the late 1800s and a rare Chandler Hearse, which is only one of two in the world.
The museum is open every day between 8 am and 5 pm and is housed within a really cool, original colonial building.
Lake Broadwater Conservation Park
Just a short 25-minute drive southwest of Dalby resides the Lake Broadwater Conservation Park.
The only natural lake in the Darling Downs, this lake is a haven for those who enjoy recreational water-based activities like canoeing, kayaking, swimming, fishing and power-boating.
The conservation park is also a renowned picnic spot, as well as being home to a diverse range of flora and fauna, particularly water birds.
For those wanting to camp overnight, there are two areas – Lake Broadwater and Wilga Bush, that will enable you to do so.
Play a round of golf at the Dalby Golf Club
Dalby has a lovely golf course for those who fancy a round.
You will find the entrance to the 18-hole course on Moreton Street. It is a picturesque, and challenging course with steep surrounds and a good selection of bunkers.
The course is closed on Monday and Tuesday and only opens between 7 am and 3 pm on Wednesday. However, for the rest of the week, it is open between 7 am and 7 pm.
After you have completed your round, the clubhouse is a lovely spot for a beer or meal.
Check out the Jimbour House
Over in Jimbour, about a 25-minute drive northeast of Dalby, the Jimbour House is a stunning property to visit.
Built in a classical French design, this gorgeous sandstone house was named in honour of the Jimbour Station. If you do visit here you can undertake a self-guided tour of the homestead, which
will provide a fabulous insight into its rich heritage and culture.
Throughout the course of the year the Dalby Art Council holds several concerts there. So if you are able to, it's worth trying to align your visit there with one of these scheduled gigs.
Shop at Dalby Country Antiques
Dalby is home to one of the best antique stores in the Darling Downs, so if you are in town it's well worth popping into Dalby Country Antiques.
Situated at 46 North Street, this store offers an eclectic range of gems that include everything from timber furniture to ornate trinkets.
The prices here are quite reasonable, considering the quality of the items on offer. But if you don't fancy buying anything, the antique store also doubles up as a little museum of art too.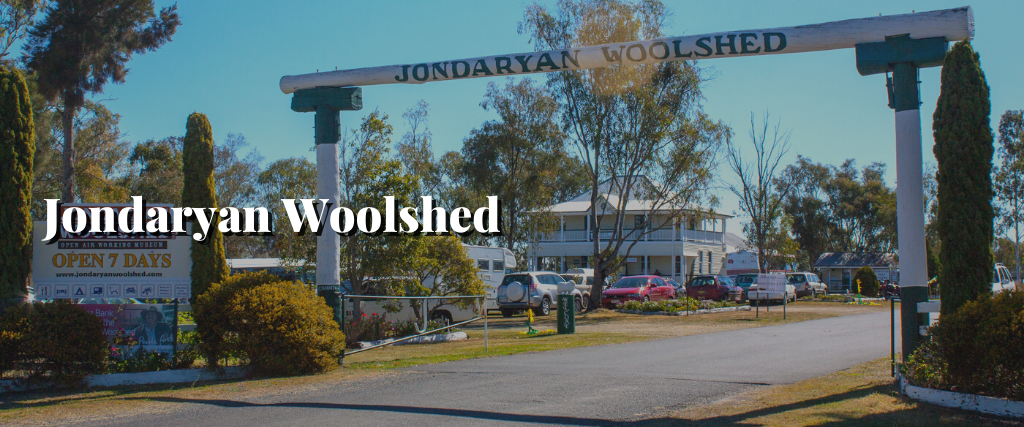 Jondaryan Woolshed
For a real insight into the history of the area, be sure to visit the Jondaryan Woolshed.
One of the oldest and biggest woolsheds in Australia, this iconic place was built in 1859. Still operational today, you can explore the facility and village via a self-guided tour.
To really immerse yourself in the wool shearing experience, you can even stay at the onsite lodgings, which are both pet-friendly and reasonably priced.
The Jondaryan Woolshed opens every day from 8:30 am to 4:30 pm, and even has food options for visitors, including evening meals for those staying overnight.
Bluebells Art Gallery
The Darling Downs is home to some wonderful art galleries, and the Bluebells Art Gallery is one of the best of them.
Presenting the works of local artists the gallery is located within the Bell Community Centre. It exhibits a terrific range of original art pieces, all of which are available for sale.
The gallery is open from 9 am to 3 pm on Monday to Friday, and 9 am to midday on Saturday.
To keep things fresh, it regularly updates its colourful and unique exhibitions to provide repeat customers with different options to purchase.
Dalby War Memorial
The Dalby War Memorial and Gates is a poignant heritage-listed memorial that is located on Patrick Street.
Built in 1922, the bronze statue was expertly crafted by Whitehead J and Sons of London.
This memorial's pedestal is constructed from sandstone and is capped by wide cornices. It is mounted by an impressive statue which features an Australian infantry soldier who is standing with his head bowed and arms reversed.
The pedestal is also adorned with four large bronze plates that have etched in them in brass lettering, the names of the 64 local men who died in World War l.
Jandowae Timbertown Festival
If you happen to be in the area in June, it's well worth checking out The Jandowae Timbertown Festival.
A biennial festival, it celebrates the history of timber milling in the town which is located about 35 minutes north of Dalby.
The town transforms for this major event, with activities like a grand parade, chainsaw racing, chainsaw sculpting, rides, yabbie races and lots of market and food stalls.
The next festival is due to take place in June 2024.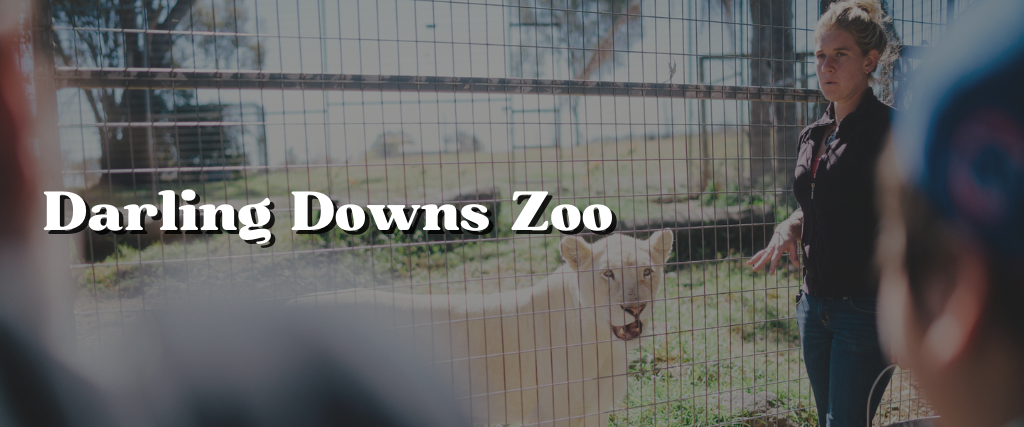 Darling Downs Zoo
Although it will take you an hour and a half's drive south to get there via Dalby, a trip to the Darling Downs Zoo is well worth the journey.
Situated in the town of Pilton, the Darling Downs Zoo features a wide range of animals from all over the world including Africa, South America, Australia and Southeast Asia.
The zoo is actually divided into these four geographical zones and showcases everything from magnificent lions to colourful macaws. You can even hand feed zebras, meerkats, kangaroos and llamas if you choose to book any of these options.
The zoo is open every day of the year except Christmas, between the hours of 9 am and 4 pm. Although tickets are not sold after 3 pm.
Bunya Mountains National Park
Another very good day, or side trip, to consider for your country getaway to Dalby, is a visit to the stunning Bunya Mountains National Park.
Situated only an hour's drive away from the town, the park is a safe haven for the magnificent Bunya
pine trees, which create a jaw-dropping landscape to explore.
The park is open 24/7, so you can drive there whenever you want. Depending on what time you go, you can witness a magical sunrise or sunset, as well as observe a diverse range of wildlife, including birds.
Bunya Mountains Horse-Drawn Tours
If you do head up to the Bunya Mountains, be sure to take a ride on the horse-drawn tours that begin on Bunya Avenue, close to the general store.
The tours here take you in style through the rainforest to various scenic spots on the mountain.
They can last for anywhere between 10 minutes and 2 hours and are a great way to take in the beauty of the surroundings.
Final Thought
So there you have it, 14 reasons to visit Dalby for a short break in country Queensland.
If these reasons have convinced you to head to this stunning region in the Darling Downs, then the chances are you are going to need some accommodation options.
Two great venues to consider are the Australian Hotel Motel and the Dalby Manor Motor Inn.
Both of these are situated close to the town centre and provide a very good standard of facilities and amenities to ensure your stay is a very comfortable one.