Queensland, Australia, is one of the most beautiful places globally. The state is known for its amazing beaches and parks. It is a popular destination for family camping trips and secluded romantic getaways.
Both the Sunshine Coast and the Gold Coast are in Queensland. Tourists and locals love camping on these gorgeous beaches. There are many Caravan Parks in the area, and they are all quite diverse.
A caravan park is a section of land where you can place various mobile dwellings such as campers. Here are 15 of the best caravan parks to have a holiday.
Cotton Tree Parade, Maroochydore QLD 4558, Australia
If you love water activities, the Cotton Tree Holiday Park is the perfect place for you. You will find this park between the Pacific Ocean and the peaceful Maroochy River.
Stand-up paddleboarding is a popular activity on the river. Unencumbered by a breakwater, the ocean is the perfect place to surf. There are miles of pristine beaches that are ideal for a picnic.
The park offers primitive camping that is right near the water. It also offers RV sites and cabins. You will find grills and picnic tables near the park where you can enjoy a meal.
If you can only stand so much nature, you will find plenty of restaurants near the park. If your friends back home are expecting a souvenir, you will find no shortage of gift shops.
4 Russell St, Noosaville QLD 4566, Australia
Noosa River has the honour of being on the Heritage List. The list celebrates places in Australia that are of outstanding natural or historical significance. Noosa made it onto the list because it was once a camping and fishing site for Aborigine people.
The campsites here sit right along the banks of the Noosa River, which has a gorgeous river walk that offers a beautiful stroll at night. If you are lucky, you will see a kangaroo or two as you walk.
The beach is a popular date spot as it is a great place to watch the sunset as you enjoy a cocktail. If you feel like going for a hike, you can take a ferry to a nearby national park.
The waters are very clean here, and you can go for a swim. However, swim at your own risk, as no lifeguards are available.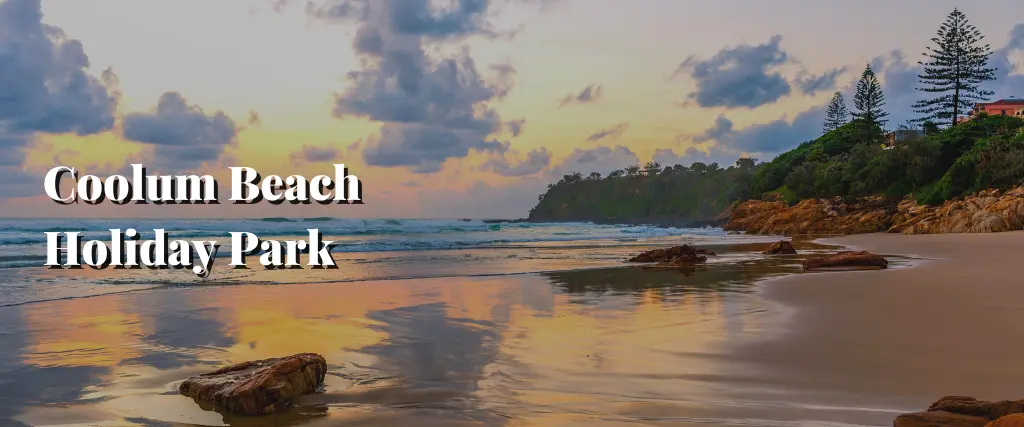 1827 David Low Way, Coolum Beach QLD 4573, Australia
This park is the place you want to be if you love to surf. This park sits on ten dedicated acres of land. If you prefer to get your exercise on the ground, you can walk up and down the dunes a few times.
You will find many shops and restaurants located just steps from the campground. Even if you don't like to surf yourself, the surfers put on quite a show near the windswept shores of the lovely beach.
If you have a dog, they will have plenty of noses to smell at this pet-friendly spot. Before you go, you must fill out an application if you want to bring Fido.
You can take your RV or make a luxury holiday out of it by staying in the villa. There is a multi-purpose building with refrigerators where you can store and eat your food. You will find the best of all possible worlds here as you can sit on the beach and watch a free movie on the wifi.
Julia St, Old Normanton Rd, Julia Creek QLD 4823, Australia
This caravan park is especially popular with tourists to the area. If you have your family with you, you will enjoy having dinner with a real-life resident of the outback.
The community is very friendly here, and they provide bicycles so you can get around town without a car. Your fur babies can sink their paws into the sands of this beautiful beach because they are pet-friendly.
If you like a little luxury when you camp, you will love this place. They have several self-contained units that include kitchens and air conditioning, and there is a bathhouse with two clawfoot tubs. It is the perfect place to relax and unwind.
You can sit on the community deck and watch the sunset at the end of your day as you nibble on a cheese tray and sip wine.
100 Parkyn Parade, Mooloolaba QLD 4557, Australia
When you enter this park, you may feel like you are entering the grounds of a fancy hotel. There is an intimidating front gate. However, once you are inside the entrance, you will find it very laid back.
This park is a trendy place with people who are native to Queensland. The surfing is fantastic, but you will find plenty of volleyball courts if you prefer to exercise on land.
You will find many people sterling along the boardwalk here. You can have a vegemite sandwich at a local cafe or munch on fairy bread and coffee at one of the local restaurants you will find as you explore the downtown area.
Mooloolaba offers all kinds of things to do. You can pay a visit to The Wharf Mooloolaba, where you will find Some of the town's fancier restaurants and shops. Several sunset cruises and whale watching tours leave from this serene harbour.
925 Anakie Sapphire Rd, The Gemfields QLD 4702, Australia
As the name would suggest, you will find some beautiful sapphires at this beach at Blue Gem Tourist Park. Nothing could be a better souvenir of your vacation than a stone that you mined yourself. You will find these gems to be most plentiful at the banks of the Retreat Creek.
Sapphires are plentiful in the area because of the almost constant rainfall in the area. The community caters to the tourists here, as only over 500 permanent residents are there. You'll find 40 powered sites for RVs. They also rent cabins here.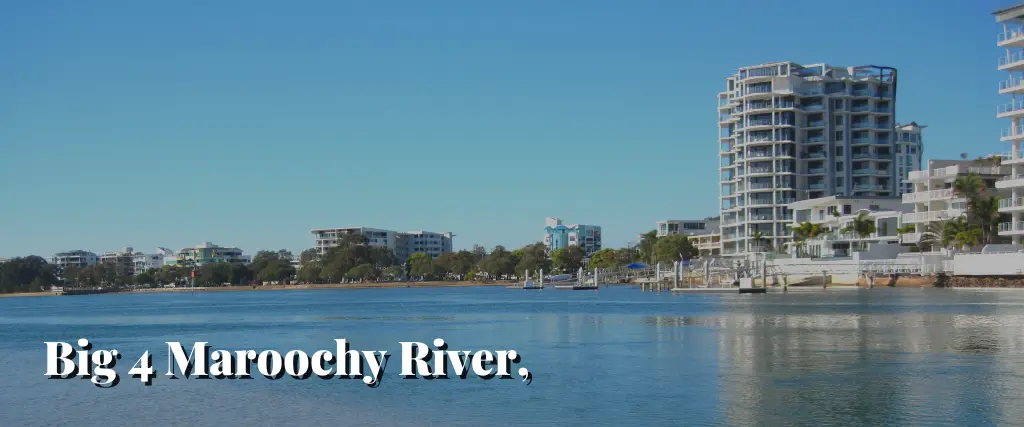 Diura St, Maroochydore QLD 4558, Australia
If you are looking for a fun, family-friendly vibe, you will love this park. You will find plenty of families with children here. There is a jump pad where children can blow off a little energy and a saltwater swimming pool where they can float or practise their breaststroke.
There are both barbecues and camp kitchens here to make a family meal. They have many different options for accommodations. You can choose between:
A luxury cabin
A primitive cabin
An electric-powered tent site or RV site
Unfortunately, you are not allowed to bring pets to this park.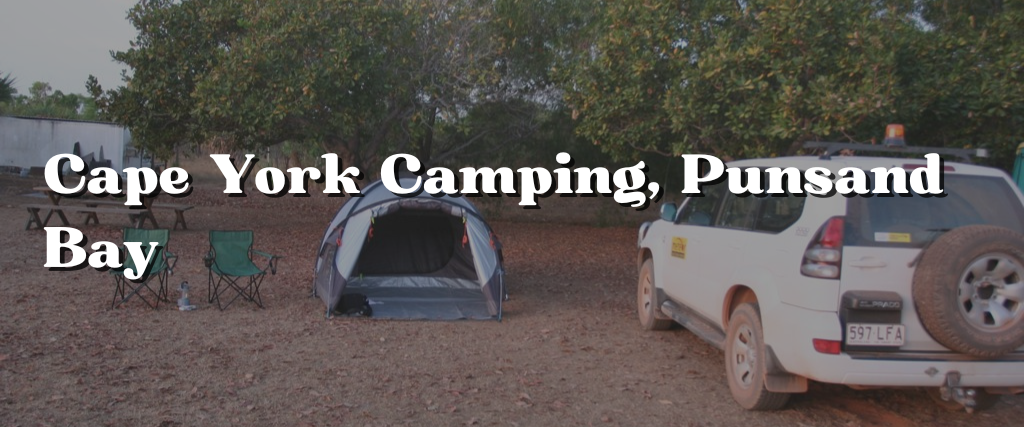 Bamaga QLD 4876, Australia
This caravan park is located in Cape York. It is on the farthest northern tip of Queensland. Although it is advertised as an unspoiled area of the state, many people go 4-wheeling here. It is one of the more rugged caravan parks that you will find in the state of Queensland.
You will see massive public grazing land for cattle, exotic birds, and wetlands at this park. The campground is right on the beach, and you will find a pizzeria there.
The area is pet-friendly, so your four-legged family members will find many buddies to run around with there. You can take a ferry to Thursday Island, where you will find many boats used for pearling.
Cottonwood St, Mudjimba QLD 4564, Australia
If you want to take a secluded romantic getaway, this is the place for you. You will find the parts on an unassuming back street in this tiny town.
Several intimate restaurants here are the perfect place for a romantic date. If you didn't read about it first, there's a good chance you would never even know it was there. The area is pet-friendly, so everyone in the family can enjoy it.
The park offers both tent camping and RV sites. You can rent several cabins, but they must be reserved well in advance. If you don't want to rough it, you don't have to. The park has Wi-Fi, camp kitchens, and laundry facilities.
36 Old Cunningham Hwy, Goondiwindi QLD 4390, Australia
This small border community was named after a famous racehorse called Gunsynd. He was an inspirational character as he was the animal of a poor man who went on to win many races. There is a spectacular statue of him in the centre of town.
The wide-open spaces at this 13-acre park make it very enjoyable. The Botanic Gardens here attract over 200 bird species, and beautiful purple jacaranda trees surround the town.
You will find modern cabins, RV sites with total electricity, and tent sites as well. You are free to bring your dog.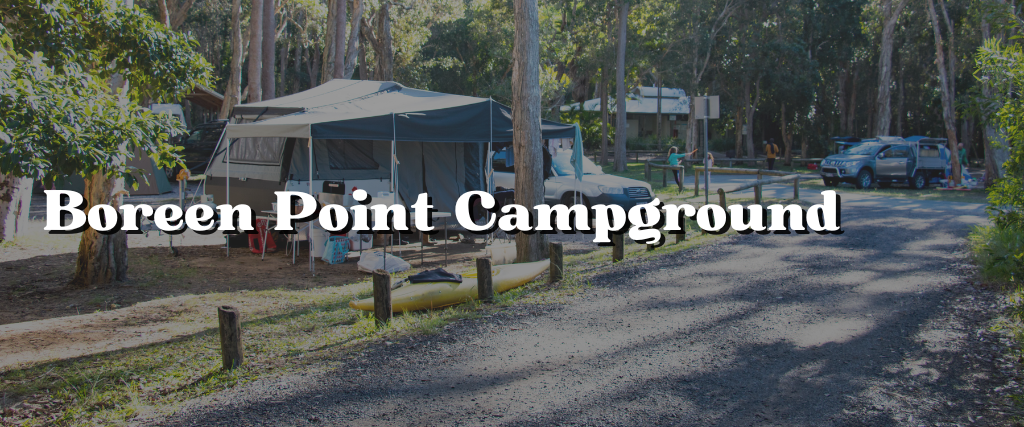 1 Esplanade, Boreen Point QLD 4565, Australia
If you prefer a serene lake to a wavy ocean, you will love this beautiful caravan park. You will find huge campsites here right on the banks of Lake Cootharaba. You can bring an RV, Caravan, or tent to the camp.
They have showers, laundry facilities, and camp kitchens. What makes this location unique is all of the water sports you will find here. You can go kayaking, swimming, or sailing on the lake. The water is very shallow, so it is excellent for beginners and children.
12121 D'Aguilar Hwy, Yarraman QLD 4614, Australia
The Bunya Mountains are one of Australia's most popular tourist attractions. They have an elevation of over 1,100 metres above sea level, and they offer beautiful hikes and views.
When you trek these mountains, you will find the most significant ancient bunya pine forest in the world.
Hikers love the challenge of the Brisbane Valley Rail Trail. It goes 48 miles along a former train line. It is open to hikers, bikers, and horseback riders. You will see farmlands, small communities, and forests as you travel along this magnificent trail.
Once you are done hiking, you can enjoy some fabulous food and wine in the area.
The park offers both primitive and electric RV sites. You can bring your dog as long as you agree to basic etiquette rules.
3145 Maleny Kenilworth Rd, Kenilworth QLD 4552, Australia
Campers on a budget will love this park. It is free of charge. Camping is a primitive style here, but there are toilets. The park is a protected Australian Rainforest, and you will see many animals.
There are many beautiful and serene hikes that people of all abilities can enjoy. If you're an outdoor enthusiast, you'll love Little Yaba. However, it's important to note that there is only a one-night limit at the park.
1 Muntalunga Dr, Nome QLD 4816, Australia
This park is a place for people who like to be around crowds. You will hear live music, experience community cookouts, and enjoy movie nights. You can also find a natural spa where you can meet your fellow campers and relax.
There is a wildlife sanctuary where you can interact with alligators and wombats. You can hike along Alligator Falls, which sits in a beautiful rainforest.
149 Williams Esplanade, Palm Cove QLD 4879, Australia
You will feel like you are in the tropics when you visit this beautiful caravan park. It sits directly on the beach. Get up early in the morning to enjoy a long stroll along the uninterrupted beach. At night you can enjoy restaurants, shops, and clubs.
PalmCove is a laid-back community that loves and welcomes tourists. Fishing is a very popular activity in this small town, so bring a rod if you want to join in.
The park offers both powered and unpowered caravan sites. It is pet-friendly, and you will always be able to do laundry when you are there.