Vegan and vegetarian dining is rapidly becoming more mainstream, with many people turning to plant-based foods for health, environmental, or personal reasons. However, there's no reason why you should have to sacrifice flavour or variety on a plant-based diet, as these fantastic Brisbane-based restaurants prove.
You'll find vegan versions of everything from traditional Australian cuisine to Asian fusion. These best vegan restaurants in Brisbane even serve up juicy hamburgers complete with vegan bacon and cheese. If you're looking for a higher-end dining option, sophisticated options on our list take vegetables to the next level.
If you find yourself in Brisbane and want to snack on a tasty plant-based meal, make sure you swing by one of these restaurants. Even meat-eaters will be impressed by the variety, skill, and deliciousness on the menu.
Za Za Ta
Za Za Ta is one of the top vegetarian and vegan restaurants in the country, where you can find exciting plant-based meals with unique flavour combinations. Their Cauliflower Shawarma is exceptional, loaded with veggies and spice, and totally satisfying. Their Pumpkin Dumplings are good as well. The Sesame Falafel is crunchy and large enough to share between two people.
Za Za Ta's Sour Cherry Parfait perfectly hits the spot with sweet rhubarb and rose notes for dessert. Plus, the ambience at Za Za Ta is charming and welcoming, with a chic design and an open seating plan. Za Za Ta has something for everyone and is relatively cost-effective, too. Order several appetisers to share for a complete overview of what this restaurant offers.
Nonna's Nightmare
This restaurant's name might be Nonna's Nightmare, but its food is the stuff of your best dreams. Nonna's Nightmare serves vegan twists on classic pizzas.
Everything here is made out of plants, including plant-based cheese and faux sausage. The flavours are excellent, and you won't even miss the meat at all. Their vegan ricotta is delicious, and their dairy-free Tiramisu rivals anything you would find in Italy.
If you're looking for something a little bit heartier, you can try one of Nonna's Nightmare's classic pasta dishes or meatless burgers. It's vegan comfort food at its absolute finest and definitely one of the best vegan restaurants in Brisbane.
You Came Again
If you're in the mood for vegan tapas, You Came Again is an excellent spot in Brisbane to check out. Order several different dishes to share and get a taste of everything on the menu. It's all spectacular, but a few items stand out. For example, their Miso-Rolled Eggplant is robust, flavorful, and sure to satisfy even the pickiest palates.
Their Vegan Meatballs are good too. You get all of the rich flavours of traditional meatballs, but with a purely plant-based experience. For something a little lighter but still delicious, try their Seasonal Fruit Carpaccio. It's well-seasoned, fresh, and perfect for sharing. You Came Again is a high-end dining experience that genuinely elevates vegan food in a fun way.
Fitz and Potts
Fitz and Potts
Fitz and Potts are for you if you love retro designs and delicious takes on classic dishes. It's one of the best vegan restaurants in Brisbane, where you can get plant-based cheese, meats, and meals to snack on, plus veggie dishes that will satisfy even the pickiest of eaters.
Great menu items include Pumpkin Arancini and vegan pizzas and gyozas. Their portions are generous and large enough to share or take part home.
In addition to their fine vegan cuisine, Fitts and Potts has a good craft beer selection. Their friendly waiters can even suggest which beer pairs best with your dish of choice. It's a casual, fun restaurant where you can easily spend the entire afternoon.
Plant Vibes Cafe
Plant Vibes Cafe is an entirely vegan restaurant that carnivores will enjoy too. It's a lovely little place with Scandinavian decorations, a great coffee selection, and outstanding customer service. Their staff will happily explain anything on the menu and make suggestions based on your dietary preferences.
Although all of their food is good, a few menu items take things to the next level. Their vegan cheeseburger is spectacular. You won't even miss the meat, and you'll get all of the homestyle flavours that you crave.
Their Mango Dragonfruit Waffles are delicious too, and the Pulled Jackfruit burger is deliciously savoury and flavorful. Try their speciality coffees and a variety of plant-based kinds of milk for a different experience.
Netherworld
If you want to dine in style, Netherworld is an excellent spot to go. This vegan restaurant has plenty of pub grub favourites like nachos and hotdogs, all of them entirely plant-based. You can even snack on loaded fries and chicken nuggets that taste almost exactly like the real thing. It's a great place to visit with a big group of friends. You can easily spend several hours playing their retro games and having a pint or two of craft beer.
In addition to a great food selection, Netherworld has a good craft beer list. Whether you love stouts, IPAs, or anything in between, you will find it at Netherworld. It's one of the best vegan restaurants in Brisbane if you want a little bit of quirky ambience with your food.
El Planta
For Mexican vegan cuisine, El Planta is the place to go in South Brisbane. This excellent restaurant has all of your favourites with a plant-based twist.
Start your meal off with one of their signature margaritas. Their drinks are loaded with lime, delicious, and authentic. The nachos and tacos are excellent too. El Planta's flavours are entirely on-point, and the fillings in each are delicious.
One of their top menu items is the Fried Spiced Corn ribs. It's packed with smoky flavour and sweet corn. Their Adobe Jackfruit is very delicious, too, and goes well with authentic tortillas and some of El Planta's signature sauces. Reservations are highly recommended, especially during busier times and weekends.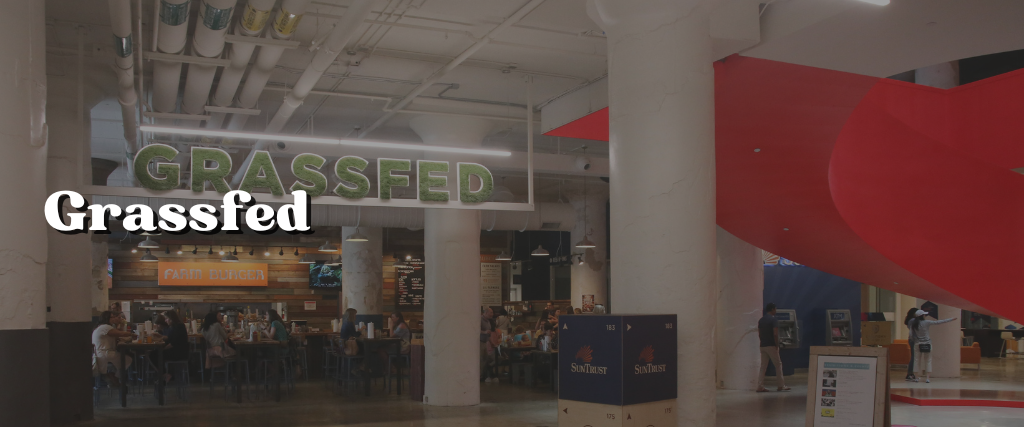 Grassfed
If you're a vegan craving a juicy plant-based burger, head to Grassfed for delicious sandwiches and burgers that will hit the spot. Most of the food at Grassfed comes from locally-sourced ingredients, so you'll be supporting local farmers and getting a delicious meal at the same time.
While the burgers at Grassfed are the stars of the show, the sides are pretty good too. Their onion rings are crispy and decadent, and their coconut ice cream is excellent.
Although Grassfed is a relatively small restaurant, it doesn't feel overcrowded. The atmosphere is welcoming, cosy, and friendly. Their Jackfruit Burger is exceptionally delicious and comes with a generous, perfectly spiced serving of jackfruit on a sizable bun. It goes down well with one of their signature drinks or craft beers.
September 18
For excellent vegan Asian food, September 18 is the spot to visit in Brisbane. It serves a variety of different noodles, curries, and stir-fries, all with plant-based ingredients. The flavours are authentic, and the portions are definitely generous enough for you to be able to share or even take some home with you for later.
Their deep-fried mushrooms are absolutely decadent and delicious. Order them as an appetiser to share, or simply make a small meal out of them for yourself. The steamed buns are perfect and will rival anything you might try in Southeast Asia. Everything is fresh, packed with tons of flavour, and served by their friendly staff.
Yavanna
For elevated pub food that's completely vegan, head to Yavanna. This restaurant does excellent takes on your classic comfort food but makes them just a little bit healthier and entirely plant-based. One of their top dishes has to be the Spicy Buffalo Cauliflower Hot Wings. Sizable cauliflower pieces stand in for the traditional chicken and work well with authentic Buffalo sauce.
Their burgers are good too, and many of them come with delicious sauces and sides. The main dishes at Yavanna are large enough to share so that you can sample a little of everything between a large group.
They also have cocktails and mocktails to round off your experience nicely. If you are meat-free, you should absolutely put Yavanna on your must-visit list the next time you are in Brisbane.
Detour
Detour gets many points for creativity and offers classic dishes with a vegan twist. There are options for vegetarians and even meat-eaters at Detour, but their vegan menu is much more than just an afterthought, making it a top place to go in Brisbane. The atmosphere at Detour is lovely and welcoming, with chic designs and an elegantly laid-out table structure.
If you're looking for an upscale place to enjoy plant-based foods, Detour definitely fits the bill perfectly. Try their coal-roasted broccoli. It comes with miso, quinoa, seaweed, and a touch of spinach. The whole dish is perfectly balanced and delicious. Their Beetroot Tartare is good too, with capers and mustard. This restaurant proves that vegan food can be exciting and fun once and for all.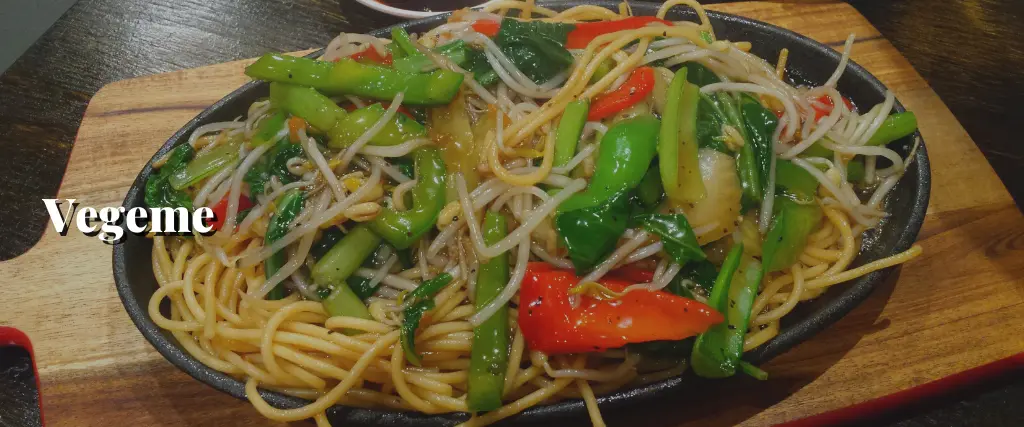 Vegeme
South Brisbane's Vegeme is a local favourite with fusion food that will undoubtedly please meat-eaters and plant-lovers. Most of the dishes at Vegeme are based on Asian flavour profiles, with hearty servings of rice and noodles. So if you're hungry and craving some comfort food that will satisfy your tastebuds quickly, Vegeme is an excellent choice.
Their staff is also charming and can explain anything on the menu to you. Some of their top menu items include the Salt and Pepper Oyster Mushrooms, Miso Soup, and Udon Noodles. Save some room for dessert, too, because their sticky chocolate buns are exceptional.
Vegeme is a fun place to go with a big group of people because you can order many different things off the menu and share them.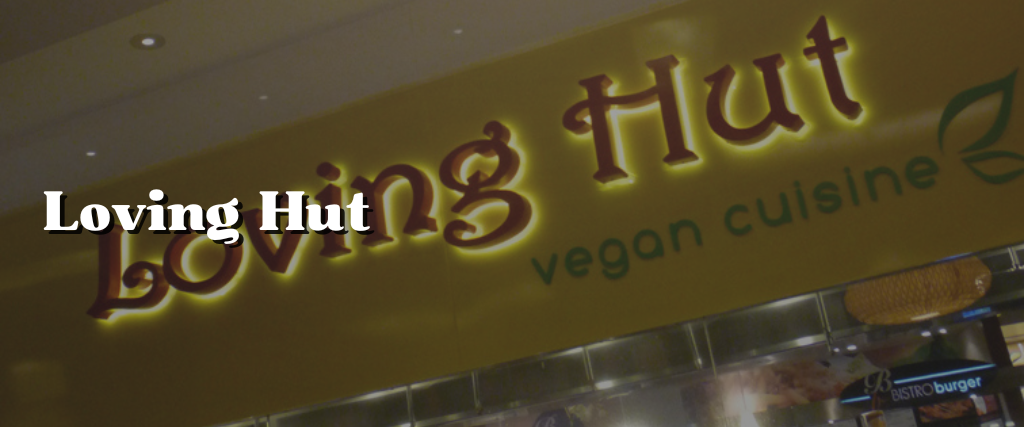 Loving Hut
Mount Gravatt's Loving Hut is a beloved vegan option right in the heart of Brisbane. This local haunt is a beautiful place to try unique vegan dishes and take on classic favorites with a plant-based spin.
It's hard to go wrong with anything on the menu, but their pasta dishes are exceptional. The Vegan Lasagne is decadent, flavorful, and you absolutely will not miss the meat.
Their Crispy Chow Mein is good too, with plenty of tasty spices. It comes in a large portion that's enough to share. The Tom Yum Fried Rice is good too, with authentic flavours and plenty of fresh vegetables. Try their hot and cold teas to round off your experience. The Green Tea Frappe is sweet and delicately flavoured and makes a great ending to your meal.
MooFree Burgers
Another excellent spot to grab a vegan burger in Brisbane is MooFree Burgers. This restaurant serves a variety of exciting vegan burgers that taste similar to the real thing. They specialise in crafting beefless burgers that are juicy and delicious. MooFree Burgers tops their patties with vegan cheese, faux bacon, fresh vegetables, pickles, and sweet caramelised onions.
No matter what type of burger you are in the mood for, you are bound to find something that suits your fancy at MooFree Burgers. Plus, they have great sides too. Their cheesy chips are lovely, and all of their dipping sauces are packed with flavour and pair perfectly with the burgers and the sides. Bring your appetite because the portions at MooFree Burgers are pretty massive.
Greenhouse Canteen
Greenhouse Canteen is one of the best vegan restaurants in Brisbane if you're looking for traditional comfort food. Many of their menu items are Indian-inspired, like the Jackfruit Rogan Josh. You will get all of the authentic flavours and walk away completely satisfied. Other excellent dishes include their crabcakes and cheeseburgers.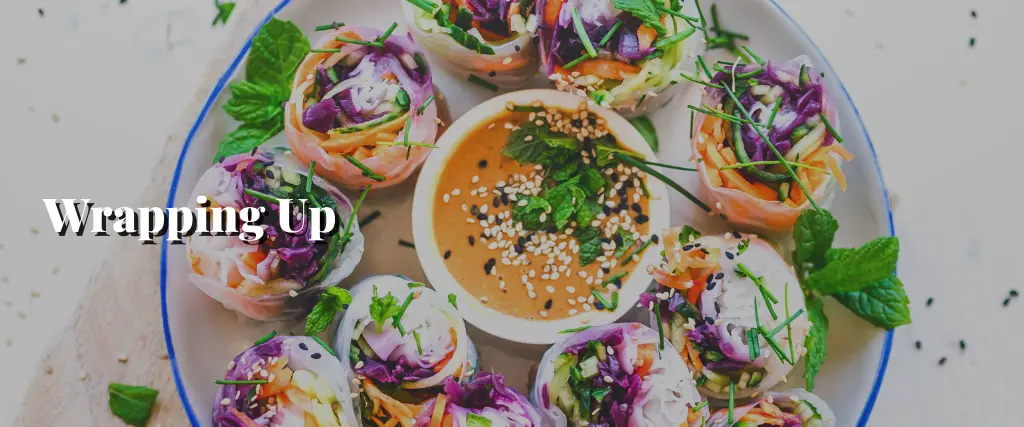 Wrapping Up
These are the best vegan restaurants in Brisbane, so next time you have a craving for a plant-based meal that will wow you, check one of them out. There are options for every style, budget, and taste, and you will certainly not be disappointed.
If you've wanted to find vegan restaurants that offer all of your favorite foods from around the world, you're bound to find one in Brisbane that fits your budget.