Redcliffe has been a popular seaside resort since the 1880s.
Tucked in between Brisbane to the south and the Sunshine Coast to the north, this lovely coastal town is known for its sun, surf, peninsula and, of course, Rugby League.
Situated in the Moreton Bay region of Queensland it provides an excellent weekend getaway, day trip or evening out destination for those looking to have fun and relax.
In this guide we'll showcase 17 things to see and do in Redcliffe, to ensure you make the most of your time here.
So let's begin!
Relax on Sutton Beach
Any visit to Redcliffe is not complete without a trip to beautiful Sutton Beach. Flanking the wonderful Moreton Bay, this golden stretch of beach extends, is kissed by the gentle breaking waves for as far as the eye can see.
It is a lovely beach for walking on, as well as enjoying swimming in a patrolled area. There are also toilets, showers, picnic shelters, playground equipment for children and disabled access.
If you have brought your bikes there is also a good biking path for you to cycle on as well which showcases splendid views of the coastline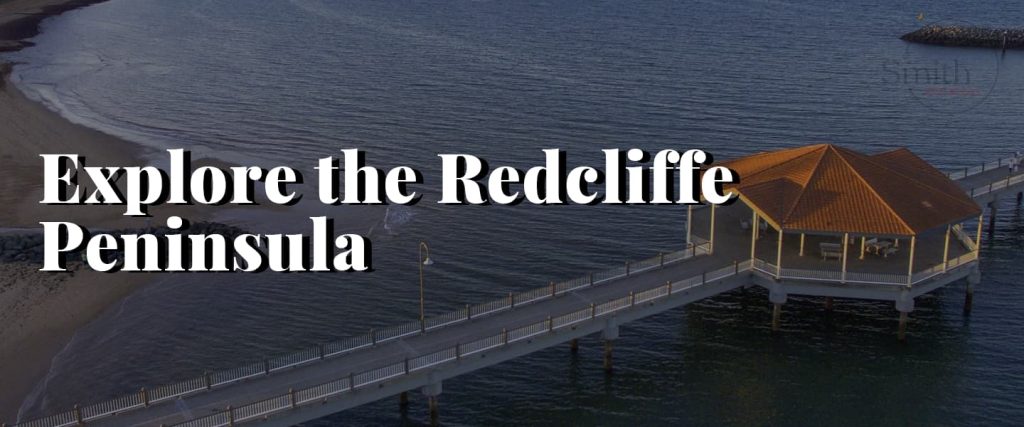 Explore the Redcliffe Peninsula
The Redcliffe Peninsula is definitely worth exploring. Encompassing a big area that starts from Petri and ends at Kippa-Ring, it incorporates the likes of Clontarf and Margate, before heading on to Woody Point, Newport, Rothwell, Scarborough and Deception Bay.
If you have the time you can walk the whole stretch of the seafront which will not only showcase incredible views of the water but also give you a feel for the town's European roots and historical nature.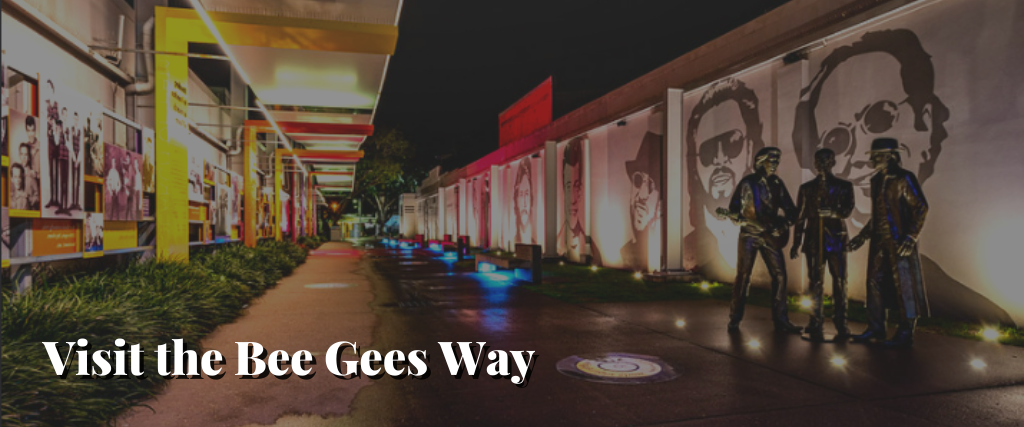 Visit the Bee Gees Way
Did you know that Redcliffe's most famous residents were the Bee Gees?
Back in 1952, the boys moved from their father's hometown near Manchester to Redcliffe, where they lived for about 18 months.
The town is keen to celebrate this fact and does so in the form of the Bee Gees Way, which is a parade that has been named after.
Featuring a statue of the brothers, which you can have your photo taken by, the parade also showcases murals and interesting facts about the history of the group, as well as plays some of their music.
Even if you aren't a huge fan of the Bee Gees, it is a fascinating diversion to check out.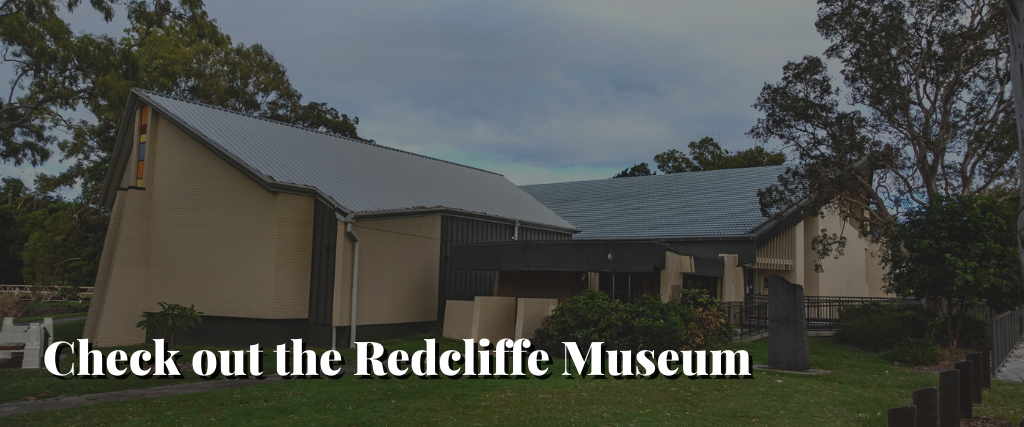 Check out the Redcliffe Museum
Looking to get to know the city a bit better? Then the Redcliffe Museum is a terrific starting point.
Situated on Anzac Avenue, this vibrant museum showcases several multimedia exhibits that highlight Redcliffe's history, which includes European history that dates back to 1799.
The museum also conveys the first settlement of Queensland around 1824 – 1825, as well as the area's fascinating maritime history and rich indigenous culture.
It is a great way to learn more about the history of the town and peninsula.
Watch a Rugby League Game
The Redcliffe Dolphins is a rugby league club that was established in 1947 and granted full club status in 1959.
Since then they have been a phenomenal success, winning 10 Premierships and cultivating the talents of such legends of the game as Petero Civoniceva and Arthur Beetson.
If you are in town you should try and see a game at their 11,500 Moreton Daily stadium, especially if you are visiting in 2023, when they will compete in the NRL for the very first time.
Go see the Redcliffe Padres play
If Rugby League isn't your sport then how about baseball?
The Redcliffe Padres baseball club is one of the biggest clubs in Australia. Founded in 1948 by an American ex-serviceman called Chuck Carroll, the team was initially called the Redcliffe Whitesox before a later name change.
Playing their games at Talobilla Park, if happen to be in town during baseball season it is well worth checking a game out.
Visit the War Memorial Pool
For those who would like to take place in an activity rather than watch one, why not take the plunge into the War Memorial Pool?
This stunning pool facility includes a fully enclosed Olympic-size and heated 50-metre pool. It also boasts a wading pool for babies, two 18-metre indoor pools (heated to 34 degrees) for beginners learning to swim and playground equipment.
For those with wheelchair requirements, there is also special play equipment for them, as well as a poolside hoist.
In addition to the water, there are also bbq facilities and an undercover grandstand, to enable you to make a day of your time there.
Redcliffe Farmers and Artisan Markets
Farmers and artisan markets are very popular in Queensland and Redcliffe have a very good one to explore.
Set out on along the waterfront on Redcliffe Parade, the market features a wide range of stalls that sell everything from fresh produce, candles and art to fashion, crafts and even tables where you can buy your pet a new toy.
Open every Sunday from 8 am to 2 pm, the markets also feature plenty of food stalls, as well as live music.
It is a fabulous way to get a feel for the area as you browse the eclectic mix of items on offer.
Go to the Redcliffe Entertainment Centre
One of the coolest things to do in Redcliffe is to check out the Redcliffe Entertainment Centre.
Presenting everything from musicals and dance to comedies and plays, this venue runs many shows throughout the month.
Located on Downs Street, this fantastic creative art and performance space prides itself on catering to the cultural needs of both local and regional audiences.
Attending a show here is an excellent thing to do in the afternoon or evening, and there is plenty of free parking available at the venue.
The venue also has a cafe and bar and a fabulous Stage Door Gallery, which highlights the work of local artists.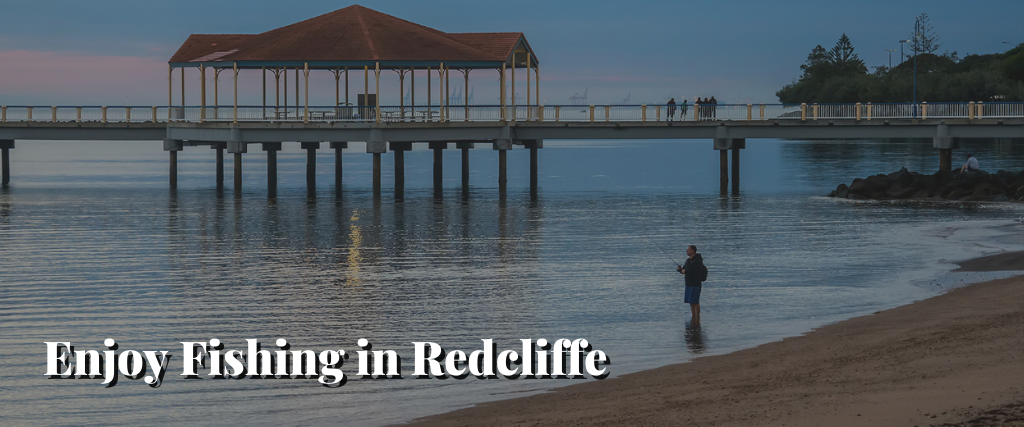 Enjoy Fishing in Redcliffe
Love fishing? Then Redcliffe is a terrific place to visit.
Not only are there wonderful beaches where you can relax and fish until your heart is content, there are also forest areas too which are abundant with fish in calm waters.
Cast a line in Redcliffe and you have a very good chance of snaring some bream, whiting or flathead. Some of which are of a very decent size.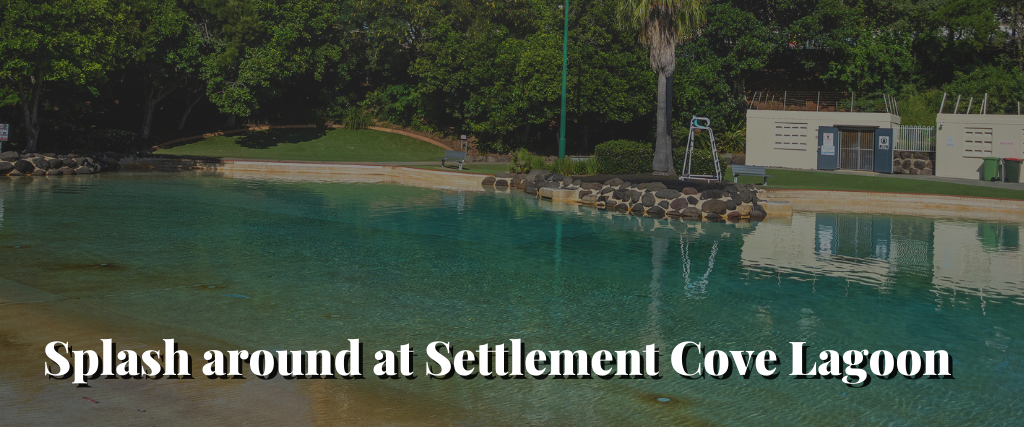 Splash around at Settlement Cove Lagoon
Visiting with small children? Then take them to the Settlement Cove Lagoon.
Situated right in front of the Redcliffe Parade, this 95-metre lagoon is open year-round, so makes a great alternative to other outdoor swimming pools which are closed in the winter.
The water in the lagoon is shallow in the main part, although there is an area which is deeper for more experienced swimmers.
It also features fun things like fountains made of mushrooms and lizards made of bricks that are much loved by little ones.
If you don't fancy sitting swimming in the lagoon with your kids, there are plenty of benches you can sit on around it.
The lagoon is also next to a children's playground which includes swings, a slide and a sand play area.
Bounce on the Jumping Pillow in Pirate Park
Over at Scarborough Beach Park, there is a fantastic Pirate Park for children to play in which includes a train playground, a grove of cotton trees to climb on, a half a basketball court and a fantastic giant jumping pillow.
Situated at the northern end of the Scarborough parklands, pretty much opposite the breakwater, the jumping pillow is much loved by kids.
Protected by a huge sun shade, and a state row of Norfolk Pines, the kids will spend all day jumping on it if you let them. Which is a great way to get rid of some of their excess energy.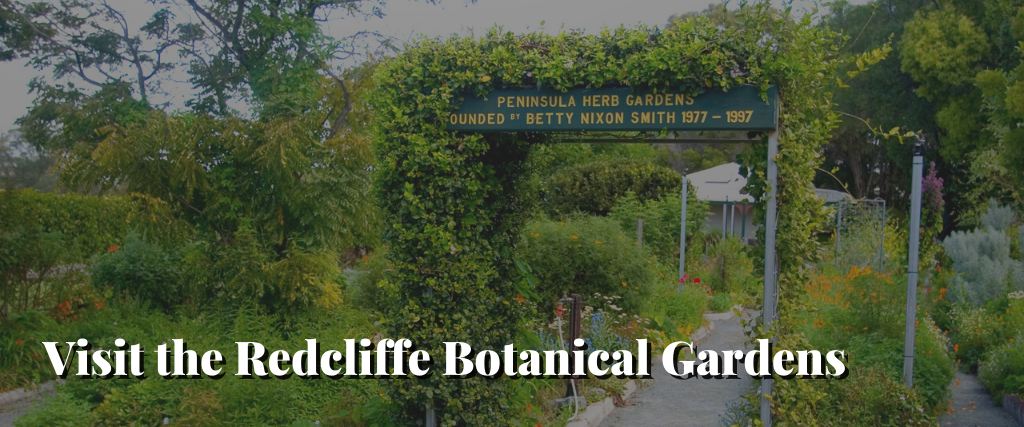 Visit the Redcliffe Botanical Gardens
Looking to escape the hustle and bustle of the shoreline for a while? Then why not head on over to the Redcliffe Botanical Gardens?
Situated on Henzell Street, this relaxed and stoic park offers splendid walking trails, several lovely picnic spaces, a very cool amphitheatre, and of course hundreds of stunning species of native plants.
It also features a herb garden, spring pools and small waterfalls, as well as a garden and rainforest too.
Open every day from 6 am to 6 pm, it is the perfect spot for those looking for tranquillity and peace in an area of outstanding beauty.

Shop along the Redcliffe Waterfront
If you love shopping then you will enjoy the opportunities for some retail therapy that present themselves along the Redcliffe Waterfront.
Featuring everything from boutique clothing and gem stores to fabulous souvenir and home decor shops, a day out in Redcliffe should enable you to indulge your passion with some success.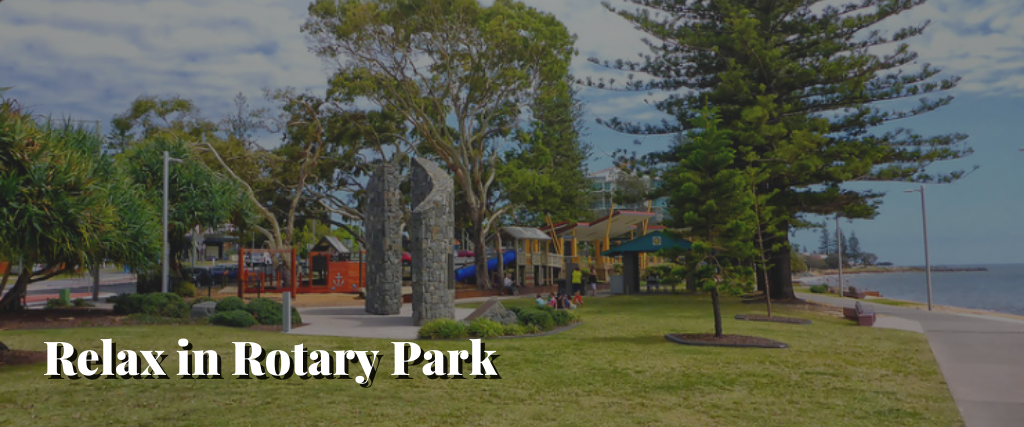 Relax in Rotary Park
Covering some 2.14 acres, Rotary Park is a stunning green space along the Redcliffe Parade that is well worth visiting.
Situated about 150 metres north of the Redcliffe Jetty, it overlooks magnificent Moreton Bay and features plenty of stunning greenery.
A large grassy area features two baseball diamonds, whilst there are also six different picnic areas here, including a group picnic barbecue that can accommodate up to 75 people.
There is also a terrific playground for kids and you can also get direct beach access from here as well. So it is a lovely spot for all the family to enjoy.
Visit Redcliffe Airport
Did you know Redcliffe had an airport?
Located just 7 meters above sea level, it only has one runway which features very low-intensity lights that are activated at night to ensure operations can be safely and smoothly carried out.
This airport is unique in that there is no tower here to coordinate landings, rather pilots have to do it themselves by using common traffic frequency.
If you love all things aviation, the airport is well worth checking out.
There are also a number of training organisations here including Aeropower and the Queensland Helicopter School for helicopters, as well as Air Queensland and Fly Now for aircraft. You will also find Bob Tait's Theory School here too.
Eat Thai Food
Anyone who has visited Redcliffe will tell you that the cafe and dining scene here is really good, with lots of different genres of food available.
However, it seems to excel in Thai food, with a number of outstanding purveyors of this type of cuisine being located in the area.
This includes the iconic and famous JD Thai restaurant, whose dishes are renowned for being aromatic and bursting with flavour.
Other excellent Thai restaurants to visit in Redcliffe include the likes of the Baan Hai Thai Restaurant, Thai Thai, Cob Thai Cuisine, Thai Cottage, Pemai Ta, Pemai Ta and Cao Sun Thai Restaurant. All of which offer a fantastic range of dishes.
Final Thought!
So there you have it! Our review of 17 things to see and do in Redcliffe.
We hope this guide has given you much to contemplate, and maybe even inspired you to pay a visit to this lovely suburb which is just a 45-minute drive north of Brisbane.
If it has, then we will be in for an excellent time when you get there!