So you've booked a short break, or annual holiday in Caloundra. You've sorted your accommodation and also worked out the best way for you to travel to this fantastic suburb of the Sunshine Coast.
All there is left to work out is what are the fun things to do in Caloundra during your time there.
Thankfully, the short answer is lots!
Caloundra is a place where boredom is not an option. Whether you are looking to take advantage of its magnificent coastline, check out its many shops and tourist attractions, or just do an activity that is fun or interesting, there are plenty of things to keep you busy whatever the weather.
So let's begin!
19 Fun Things to do in Caloundra
All of the fun things to do in Caloundra, outlined below, can be done within a period of half an hour and half a day. So you should easily be able to do a few of them during your stay on the Sunshine Coast.
Hit the Beach!
The Sunshine Coast boasts around 30 magnificent beaches and some of the best of them are located in Caloundra. All of which offer a slightly different experience.
If you get the chance, be sure to head to Kings Beach, which is blessed with a fantastic oceanfront swimming pool, as well as a nice stretch of beach to walk on. The beach has lots of cool rock pools to explore and there is even a fun water fountain that kids love to play in.
Other beaches to check out include Bulcock Beach, which is a very good spot for swimming, kayaking and SUP, Dicky Beach which accommodates some of the Sunshine Coast's most immaculate beach lines and the wonderful Shelly Beach, which is renowned for its distinctive rockpools.
Go Surfing at Moffat Beach
Moffat Beach is another excellent beach you should head to because of its famous point break, which offers surfers regular and reliable waves to ride.
If you are not a surfer you can watch them out on the water from a fabulous, elevated lawn area that overlooks it.
Kids will also love the big oceanfront playground that backs just off the lawn too.
Go Fishing at Golden Beach
Looking for a great place to fish? Then head on over to the stunning Golden Beach.
As well as being a lovely spot to walk, beach comb and sunbathe on, this is also a terrific area to cast a line.
Anglers can position themselves on the drop-offs, or in the weed beds and flats. The nearby Military Jetty is also a good area to fish off too.
If you do come to Golden Beach to fish, you will find Bream, Whiting, Flathead, and Trevally in abundance.
Caloundra Coastal Walk from Golden Beach
After fishing at Golden Beach, (or instead of), why not consider doing the Caloundra Coastal Walk?
Starting from there and stretching all the way to the Pumicestone Passage, this beautiful walk showcases some of the most picturesque parts of Caloundra's shoreline.
The path is a lovely one to run, walk or roller skate on and you'll definitely stop several times along the way to take photographs of the ocean for your Insta, or just drink in the magnificence of its gorgeous, natural splendour.
Check out the views from the Caloundra Lighthouse
If you happen to be in Caloundra on the 2nd or 4th Saturday of the month be sure to check out the Caloundra Lighthouse.
Open from 9 am to 3 pm, this historic structure provides an interesting diversion for all the family.
Built in 1896, a tour of this lighthouse will not only provide you with a greater insight into its history, and the role it has played in protecting ships over the years, but you will also get fantastic views of the coastline from its lofted vantage point.
At the time of writing the lighthouse costs $5 per adult, while children can enter for free.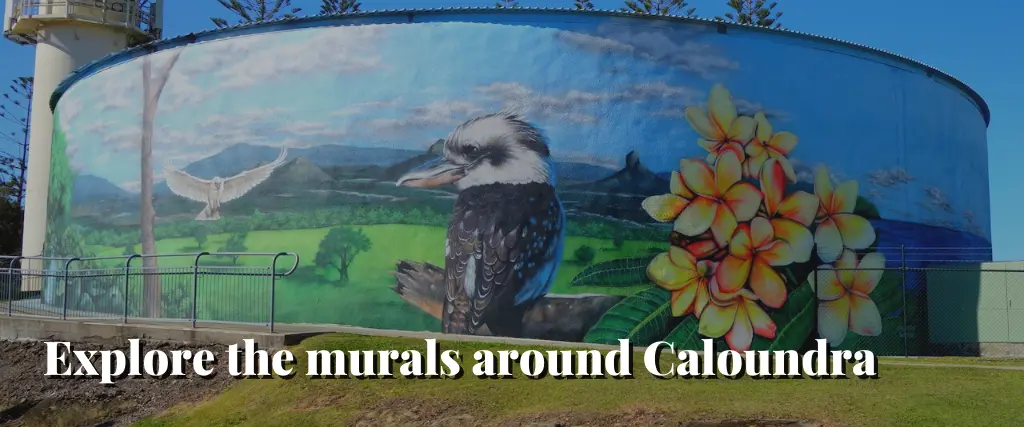 Explore the murals around Caloundra
Caloundra is blessed with 13 distinctive and eye-catching murals which can be seen on The Laneway Mural Trail.
Situated in and around the downtown area, the murals showcase everything from aboriginal art and displays that illustrate Caloundra's history and cultural identity, to stunning portrayals of a tiger and the town's iconic lighthouse.
Hunting for these murals is a cool way to spend an afternoon, while congruently becoming familiarised with the town.
Drink an artisanal coffee
You might not have been aware of this, but Caloundra is one of the best places in South East Queensland to get your coffee fix.
In recent years coffee culture has really taken off in this part of the Sunshine Coast, so much so that a number of fabulous cafes have sprung up.
Serving up a terrific range of piccolos, cappuccinos, lattes and macchiatos, there are plenty of places to get your fix, with the Pocket Espresso, the White Picket Fence, Coffee Cat and Fit For A King all being highly recommended.
Visit the Caloundra street fair
Are you a fan of farmers' markets?
Well if you are, The Caloundra Street Fair is an excellent place to indulge your penchant for them.
Run from 8 am to 1 pm every Sunday morning on Bulcock Street, the market gives you a great opportunity to buy fresh local produce, which is very handy if you are a self-catering
You can also browse an eclectic range of arts, crafts and other Nik Nak stores too, while there are plenty of food vans on-site and live entertainment too.
Stroll through Ben Bennett Botanic Park
Fancy a change of scene from the beach? Well, head on over to the Ben Bennett Botanic Park.
This stunning 21-hectare botanical garden and bush reserve accessed via Queen Street showcases a stunning range of native flora. Much of which can be seen along the dozen trails that lead you through it.
This includes the likes of paperbarks and eucalyptus trees, Melaleuca woodland and Bribie Island Pines.
The park has a number of scenic spots to picnic and is a peaceful place overall to escape the hustle and bustle of Caloundra's beach promenades.
Enjoy a session at the Rollerdrome Skate Centre
When the sun gets too hot, or indeed if it rains, the Rollerdrome Family Skate Centre is a terrific place to visit.
Situated on the Caloundra Road this fully supervised and air-conditioned venue offers public skating sessions all year round.
For most of the year, you will be able to roller skate around the rink until your heart is content, and if you don't have skates you can hire them.
Also if you don't know how to skate they run regular lessons too, while between the months of November and January, the venue changes into an ice skating rink.
Stroll along the Currimundi Lake trails
For those wanting to explore Caloundra beyond the beaches, the Currimundi Lake trails are a splendid way to do so.
Taking the form of a 4 km circuit, the walk will usher you along the shoreline, over the stunning lake via a pedestrian bridge, and into lush bushland.
It is a lovely way to take in the exceptional beauty of the area and provides plenty of wildlife spotting opportunities, especially for Osprey.
Enjoy Craft Beer at the Moffat Beach Brewing Co
If you love trying new craft beers then pay a visit to the Moffat Beach Brewing Co.
Situated on Seaview Terrace, this company has the distinction of being The Sunshine Coast's most decorated craft brewery.
Multi-award winning, they boast a marvellous selection of core, and limited edition, craft beers, as well as a fabulous food menu that champions fresh local produce.
Stationed just 50 metres from the beach, this venue features regular live music and is a fabulous place to enjoy a relaxed afternoon, against the backdrop of the ocean.
Test yourself at the Escape Room Oz
Another excellent option for when the sun is at its hottest, or the rain is pelting down, is the Escape Room Oz.
Boasting three themed rooms, which include 'Outback Hell', 'Room 666' and the 'Time Travellers Room', the puzzles are fun to solve and take a bit of working out.
Suitable to both experienced players and novices, you will find it next to cinemas on Bulcock Street.
See a movie at the Caloundra cinemas
Talking of the cinema, the Strand Cinema on Bulcock Street is Caloundra's longest-running theatre.
Established in the 1930s, it features 5 big screens and prides itself on offering the best value tickets and the most impressive candy bar on the entire Sunshine Coast.
Regular screenings run throughout the day and many of them are current releases.
The sound system within the cinema is pretty top-notch too, while the seats in the auditoriums are very comfortable.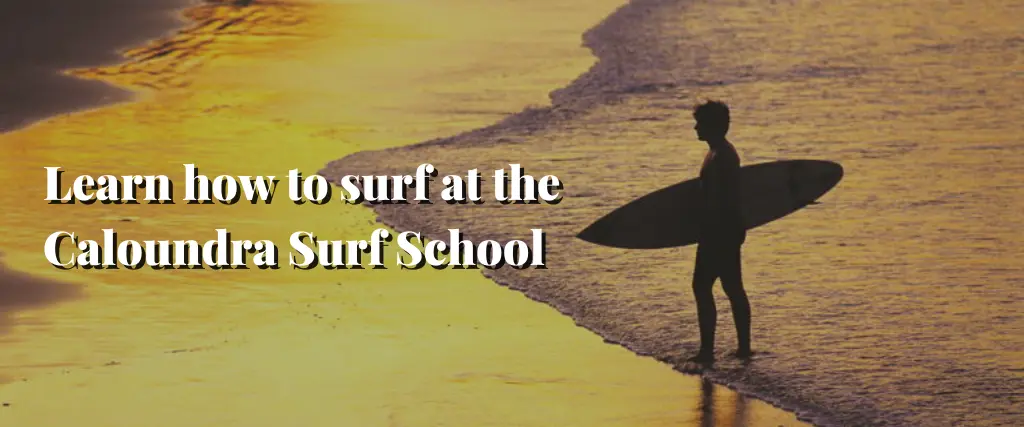 Learn how to surf at the Caloundra Surf School
Have you always wanted to learn how to surf?
Well, the Caloundra Surf School on the esplanade in Bulcock Beach ranks amongst some of the best teachers on the Sunshine Coast.
Operating at Happy Valley, Dicky Beach and Currimundi, the surf school offers private and group lessons that will have you riding the waves like a pro in no time.
The coaches are all personable and knowledgeable, while the school provides you with all the equipment you will require for the lesson.
Currimundi Lake Twilight Markets
Another of Caloundra's excellent markets is held every third Friday of the month at Currimundi Lake.
Lining its stunning shoreline, the Currimundi Lake Twilight Markets is a lovely event to explore.
In addition to several vendors and food stores, the markets also showcase a terrific range of amenities and live entertainment.
The atmosphere is always good here and on a good day, you will even get to see a wonderful sunset too.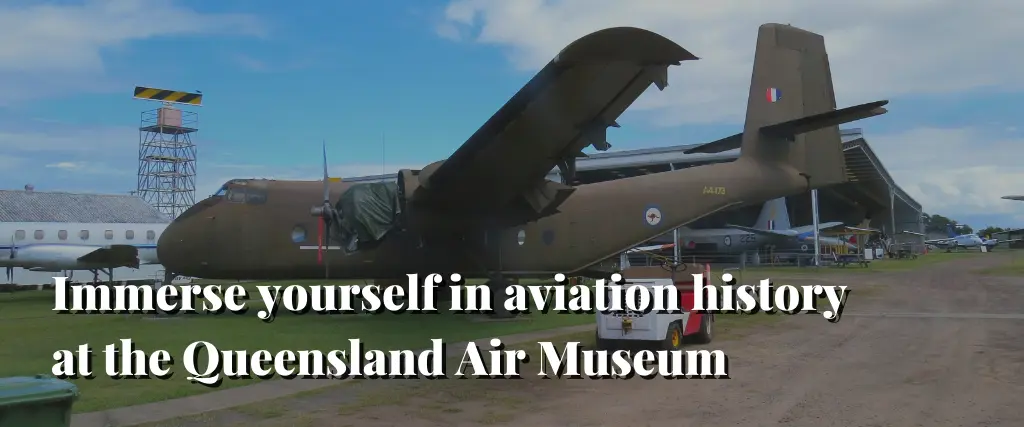 Immerse yourself in aviation history at the Queensland Air Museum
Tucked away on Pathfinder Drive, at Caloundra Airport, the Queensland Air Museum is a great place to go if you love aviation.
Community-owned, and not-for-profit, this fabulous aviation museum strives to preserve and collect all aspects of flying heritage.
Focusing on Queensland and Australian aviation history, the museum boasts 94 aircraft of notable historical significance which have been carefully restored for public viewing.
The museum has been run by volunteers for almost 50 years and is a must for anyone who loves aviation.

Hit the water with a vessel from Bill's Boat Hire
Want to explore Caloundra's gorgeous waters? Then why not procure a vessel from Bill's Boat Hire?
Situated on the Esplanade at Golden Beach, Bill's offers an excellent range of BBQ Pontoon Boats and other smaller boats.
You don't need a boat license to get one, it's simply a matter of hire and drive – with all training and support provided to you. It is an excellent way to tour around the Pumicestone Passage and the northern end of Bribie Island National Park.
If you would prefer a different water vessel, you can also hire double and single kayaks, as well as kayaks and stand-up paddle boards from Bill's too.
All of these vessels can be rented for between 4-hour or 8-hour periods.
Enjoy a beachside BBQ
Want a relaxed day with some good old comfort food? Then why not enjoy a beachside BBQ?
Offering a quintessential Sunshine Coast experience, there are plenty of BBQ cook stations and picnic tables along the coastline of Caloundra that offers sensational views in which to cook and eat.
All you need to do is bring your supplies, find an available bbq and picnic table and then start grilling.
So there you have it! Our guide to 19 fun things to do on an annual holiday or short getaway in Caloundra.
This diverse range of activities showcases just how attractive a coastal holiday, or weekend getaway destination, this delightful Sunshine Coast Suburb is.
Offering something for everyone, it's virtually impossible to come to the town and not fall head over heels in love with it.
Should you come to Caloundra, and do any of these activities, we are sure that's exactly what you will do!