The Sunshine Coast is a popular camping destination for those who love the beach. With the likes of Mooloolaba, Coolum, Cotton Tree and Noosa North Shore all accommodate popular campgrounds right on, or near, some of the best stretches of sand in the region.
But did you know the Sunshine Coast is also a haven for those who love rural camping too?
One of the best locations for this is the town of Kenilworth, which has no less than 8 great camping grounds to stay at within very close proximity of each other.
In this guide, we will showcase them all, as well as what else there is to see and do in the surrounding area. So without further ado, let's start with our review of 8 great places to go camping in Kenilworth.
About Kenilworth
Kenilworth is a quiet and very small country town that lies within the heart of the Sunshine Coast's Mary Valley.
Situated about 50 km inland from the beaches, it is about 150 km north of Brisbane and accommodates a resident population of around 550 people.
Largely known for its dairy farming, Kenilworth is a small hinterland township that boasts a fascinating heritage.
Known for its laidback and charming ambience, its surrounding topography is absolutely stunning, featuring National Park, forest, lush greenery and several waterways. This is why many people travelling up from Brisbane, or down from Gympie and beyond choose to stay in the area for a camping getaway.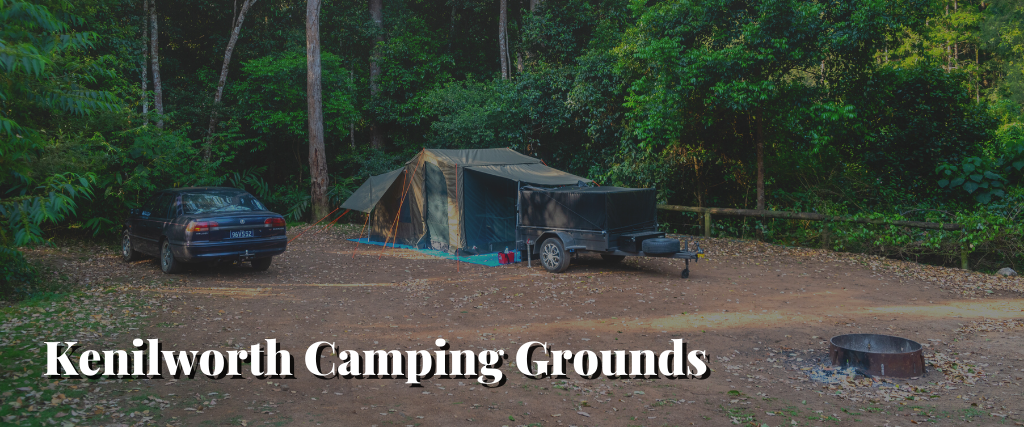 Kenilworth Camping Grounds
Showcased below is a selection of 8 great places to go camping in Kenilworth.
All of these campgrounds are located within 15 km of the downtown area and can be reached within a two-hour drive from Brisbane.
Unless otherwise stated they are all open throughout the year and are pet-friendly too.
Please note, that all these campgrounds are very popular during the school holidays, on long weekends and at Easter and Christmas.
If you would like to stay at any of these campgrounds, over those periods, it is a good idea to make a reservation beforehand if you can.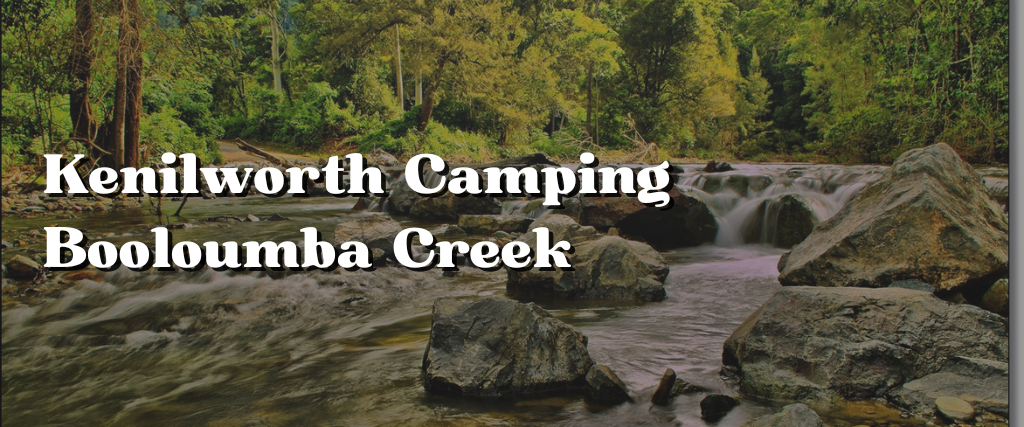 Kenilworth Camping Booloumba Creek
Address: Booloumba Creek Road, Cambroon, Queensland, 4574
Phone: 13 74 68
Located about 12 km from the downtown area, the Kenilworth Camping Booloumba Creek is a terrific place to base yourself for a few days.
Nestled within a bosky, subtropical patch of rainforest in the Conondale National Park, there are three primitive camping areas here which are most appropriate for self-sufficient campers.
Featuring spectacular waterfalls, lush rainforest, enchanting rock formations, gaping gorges and gorgeous turquoise rock pools, all three of the campgrounds can only be reached by 4WD. But they act as a great base to hike, swim and explore in the local area.
The site is not pet-friendly and facilities are limited to toilets and fire pits.
It is worth noting that you will need to transport, by hand, all your gear to your site, which is a distance of about 20 metres, and there is no drinking water, showers or rubbish bins onsite.
Furthermore, only one of the campgrounds is suitable for 4WD towing caravans, camper trailers and campervans, the rest is tent only.
Sites start from $6.75 per person, per night or $27 for a family of 2 adults and up to 6 children.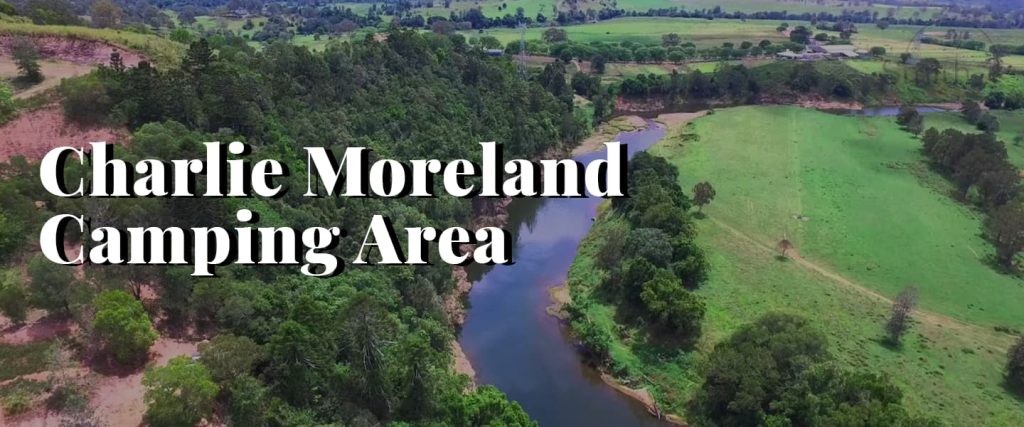 Charlie Moreland Camping Area
Address: Sunday Creek Road, Kenilworth, Queensland, 4574
Phone: 07 5446 0925
The only other campground in Kenilworth which is not pet-friendly, the Charlie Moreland Camping Area has located about 13 km from the downtown area.
Situated within the stunning Imbil State Forest, one of the best selling points of this campground is that even though there is an unsealed 5 km road to access it, you can get there via two-wheel-drive vehicles.
Nestled within a picturesque open area that lies close to Little Yabba Creek, this campground is suitable for everything from tents and RVs to caravans and campervans.
Fires are allowed under certain conditions, although there are no facilities on the campground other than toilets. So it is another venue that is best set up for self-sufficient campers.
To stay there it will cost you $6.75 per person per night, or $27 for a family of 2 adults and up to 6 children.
Bluff Creek Campground
Address: 44 Wilcox Road, Kenilworth, Queensland, 4574
Phone: 07 5370 2030
If you are looking for a campground in Kenilworth that offers some good facilities then the Bluff Creek Campground is a great option.
Less than 6 km from the downtown area, this fabulous camping area is set on a stunning 100-acre Dairy Farm that accommodates several grassy and largely secluded sites. Many of which either provide direct access to the creek, or splendid views of it as it runs toward the Mary River.
A great base for swimming, hiking, kayaking and fishing, this peaceful and stoic campground can accommodate tent camping, caravans, motorhomes, and camper trailers.
Its facilities include toilets, showers, drinking water and bins, although there is no power or dump point available.
The minimum stay here is 2 nights and the maximum is 10 nights and costs start from $15 per night for adults and $10 per night for children.
Yabba Creek Park
Address: 3145 Maleny Kenilworth Rd, Kenilworth, Queensland, 4574
One of the best free campgrounds in Kenilworth is the Yabba Creek Park.
Split across both sides of the road, and suitable for tents, caravans, campervans, camper trailers and motorhomes, this site is about 6.5 km from downtown Kenilworth.
Despite being close to the road there is little noise after dark, so it's the perfect place to stay if you are seeking peace and quiet.
The great thing about this site is that you don't need to make a reservation to stay there. If you do manage to secure a space, you will have to bring your own power and drinking water. Although it does have toilets, bins, barbecues and picnic tables.
Kenilworth Showgrounds
Address: Charles Street, Kenilworth, Queensland, 4574
Phone: 0438 849 947
If the location to the town is important to you then you should consider staying at the Kenilworth Showgrounds.
Situated just 450 metres from the downtown area, this campground is within easy walking distance of the Kenilworth bakery, the Kenilworth Dairies and most of the area's main attractions.
It features a good range of facilities including powers, toilets, hot showers (which cost $1 for 3 minutes), drinking water, bins and a dump point.
The cost for a powered site is $22 for 2 people per night, while an unpowered site is $15 per night. Children under 14 can camp for free, whilst every extra person costs $6.
Parklands Camping
Address: 188 Kenilworth Brooloo Road, Kenilworth, Queensland, 4574
Phone: 0492 918 756
Another campground that is close to the downtown area is the Parklands Camping.
Situated about 3.5 km from the main drag, this site is set on a cattle stud farm that is nestled on the banks of the Mary River.
Featuring toilets, hot showers (again $1 for 3 minutes) and bins, the site has no power, although generators are allowed.
It can accommodate a small number of campers and costs $15 for those aged 16 years and over, while children between the ages of 5 to 16 are charged $10. Children under the age of 5 can camp for free.
Kenilworth Camping on the River Campground
Address: Paulger Road, directly off Eumundi Kenilworth Rd, Kenilworth, Queensland, 4574
Phone: 0455 176 240
For those who like to camp near water, the Kenilworth Camping on the River Campground is a terrific place to stay.
Lying about 3.5 hours north of Kenilworth, the Mary River runs for about 5 km through it, which provides plenty of opportunities for swimming, fishing, canoeing, SUP and kayaking.
The campground has no facilities except toilets, although fires and generators are allowed. It is, however, suitable for motorhomes, caravans, campervans, camper trailers and big rigs, in addition to swags and tents.
The cost per adult per night is $15, while children are charged $8 per night.
Kenilworth Homestead Camping Ground
Address: 2760 Eumundi-Kenilworth Road, Kenilworth, Queensland, 4574
Phone: 07 5446 0555
The Kenilworth Homestead Camping Ground is another popular camping spot near the Mary River.
Situated less than 2 km from town, this campground features access to farm animals, a BMX track and even a large sandy beach which flows onto the river. Thus making it a fabulous location for fishing, swimming, SUP and kayaking.
If you stay at this campground you can choose between powered or unpowered sites for tents, campers, caravans, and motor homes. There are also two old-style caravans that are offered for accommodation too, as well as a quaint, and well-appointed cabin that features a spa.
Facilities at the homestead include a brace of toilet blocks with hot showers, as well as additional compost toilets close to the river. Fires are allowed here too while mobile phone coverage is decent as well.
Costs vary depending on what and when you book. But unpowered sites start from $16 for adults and $9 for children, with powered sites being an additional $2 for each.
Things to do in Kenilworth
A rural locality of outstanding natural beauty, Kenilworth is a great place to relax for a few days.
However, should you want to venture out and about whilst you are there, be sure to check out the following: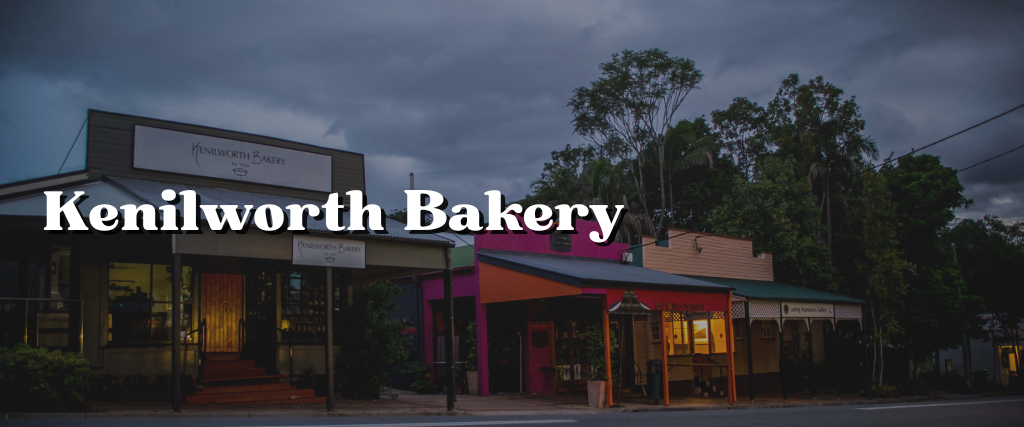 Kenilworth Bakery
Address: 8 Elizabeth Street, Kenilworth, Queensland, 4574
The Kenilworth Bakery is definitely worth a visit.
As well as offering a terrific range of pies, sausage rolls and sandwiches, (all of which have plenty of gluten-free and vegan options), the bakery is home to both its world-famous 1 kg Donut Challenge and Australia's first-ever Coffee In A Donut!
Both these are exactly as they sound.
The 1 kg donut is huge and comes with either a jam, custard, beesting or Nutella filling. Should you want to complete the challenge you will need to pre-order your donut, but if you manage to eat it all you will get your name on a plate on the wall.
The Coffee in a donut is a coffee, which is served to you in a donut, that you can then eat after you have drunk it.
The Kenilworth Bakery is open every day from 7 am to 1 pm, except Sunday when it stays open until 2 am.
Kenilworth Dairies
Address: 45 Charles Street, Kenilworth, Queensland, 4574
if you love cheese, and yoghurt then the Kenilworth Dairies are well worth visiting.
Famous for its products, which they have been making onsite for 60 years, you can book a tour of their manufacturing facility.
During the tour, you will get to try some of their products, which also include a great range of handmade ice cream and mousse as well.
The Kenilworth Dairies is open every day from 9 am until 3 pm, while during the school and public holidays it stays open until 4 pm.
Kenilworth Historical Museum
Address: 7/9 Alexandra Street, Kenilworth, Queensland, 4574
If you have a couple of hours spare then the Kenilworth Historical Museum is a fascinating place to visit.
Showcasing a living history display that dates back to the latter part of the 19th century, when the town became established, a guided tour of the museum also features a 20-minute DVD Presentation.
The museum is open from February through to November on Sundays only. The cost is $4 for adults and $1 for children, while there is also a special group rate of $9 for families.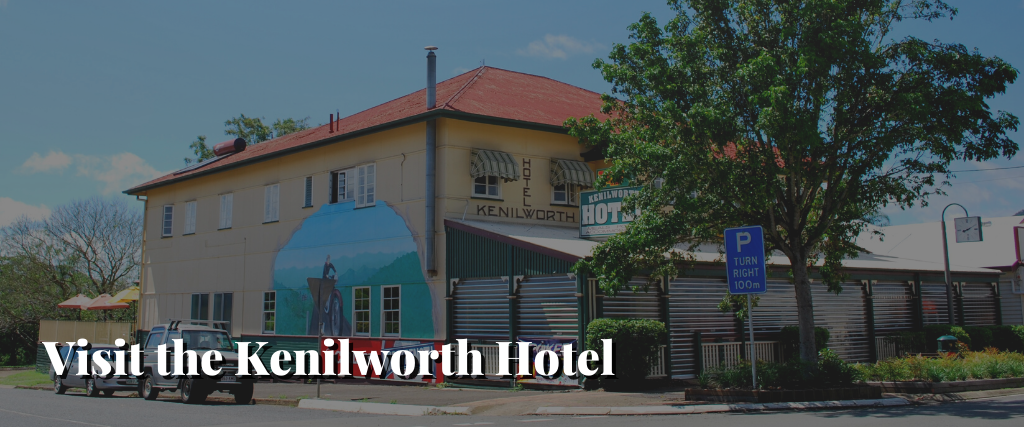 Visit the Kenilworth Hotel
Address: 18 Elizabeth Street, Kenilworth, Queensland, 4574
Like with many small towns the pub acts as its social centre.
Whilst staying at the campground The Kenilworth Hotel is a lovely place to visit. It is a quintessential country pub that offers tasty food, a good range of cold beers and very friendly service at reasonable prices.
Open from 10 am to 10 pm every day except Sunday when it closes at 6 pm, it is a fabulous place to visit for lunch or dinner.
As a pet-friendly venue, your dog is welcome to stay at the front or back outdoor areas too,
Final Thought
So there you have it! Our review of 8 great places to go camping in Kenilworth.
Should you ever travel to this stunning part of the Sunshine Coast we hope this guide has inspired you to stay at one of these campgrounds for a few days.
If it has, you are sure to enjoy a fabulous getaway, as the whole area is absolutely wonderful.