Mooloolaba is well known for its fantastic beaches, but did you know it has an excellent coffee scene too?
Rivalling anything that is served up in Brisbane, Noosa or the Gold Coast, the coffee in Mooloolaba is seriously good.
Whether your brew of choice is a skinny latte, cappuccino, macchiato or piccolo, there are now some fantastic baristas on the Sunshine Coast who serve up a delicious cup of java to both tourists and locals alike.
If you find yourself in need of a coffee fix next time you are in the area, below is a list of 8 of the best cafes in Mooloolaba for you to check out.
Best Cafes in Mooloolaba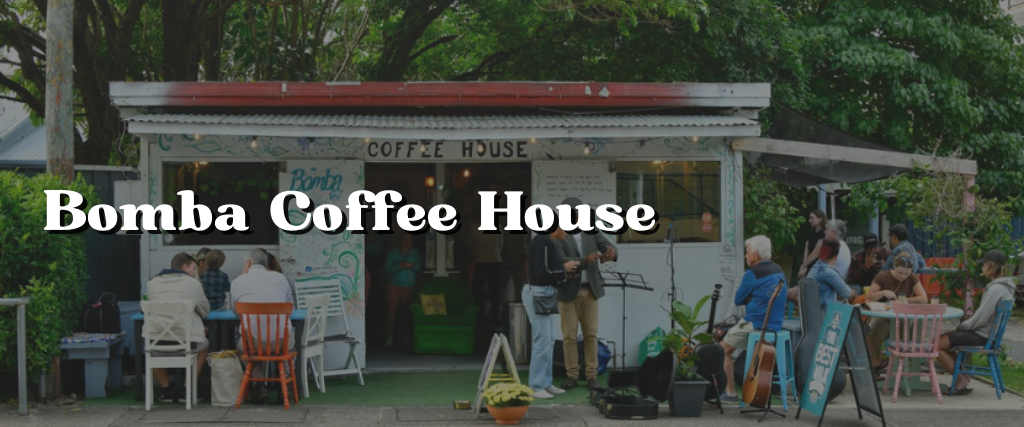 Bomba Coffee House
Address: 21 Burnett St, Mooloolaba QLD 4557
The Bomba Coffee House is a place you will have to get to early if you want your favourite coffee because it closes every day at 11 am. However, it is deservedly on this list because the coffee there is exceptional.
Operating with a motto of 'coffee and chills', this cafe has a real hipster vibe. Its coffee comes with a free chocolate sprinkle, whilst their signature 'Danny' muffin usually sells out within the first couple of hours. They even have their own toast station for those who fancy a bit more for breakfast.
The cafe is slightly tucked away off the main esplanade, so it doesn't have ocean views. Although it does have a very cosy ambience, as well as a really cool decor. Which includes artwork from local artists and tables that you can draw on.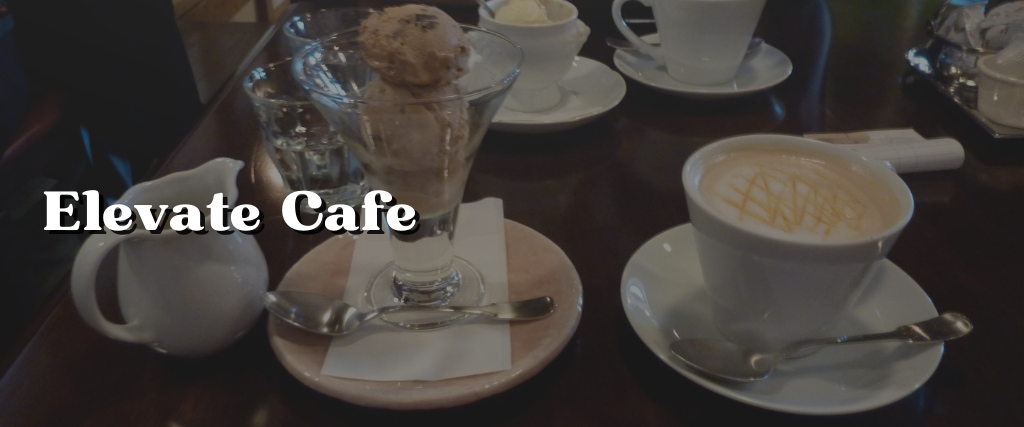 Elevate Cafe
Address: 11 Mooloolaba Esplanade, Mooloolaba QLD 4557
If you would prefer to drink your coffee with a direct view of the beach then Elevate Cafe might suit you better.
With fantastic coffee, fabulous service and delicious food it ticks all the boxes, and its ocean-facing location makes it great for people watching.
One of the best things about this place is that it is open all throughout the day. So you can come here for a casual breakfast of fluffy American pancakes or a smoked salmon bruschetta in the morning and then return later for a more refined evening of dinner and cocktails.
Bucking Seahorse Cafe
Address: Shop 9/87 Mooloolaba Esplanade, Mooloolaba QLD 4557
For those wanting a quiet spot to work whilst enjoying their daily cup, the Bucking Seahorse Cafe is a very good option.
Presented as a small, creative nook, the cafe whilst leading on to the main Esplanade is slightly removed from the hustle and bustle of it.
A very warm and inviting space, the cafe allows you to stay for as long as you like. This is just as well because, as they offer fabulous coffee and a delicious range of cakes, pies, sandwiches and other snacks, you will find yourself wanting to order multiple times.
The venue is also fully licensed, so you can enjoy beers, wines and cocktails, while they also host occasional live music, as well as art and painting classes too.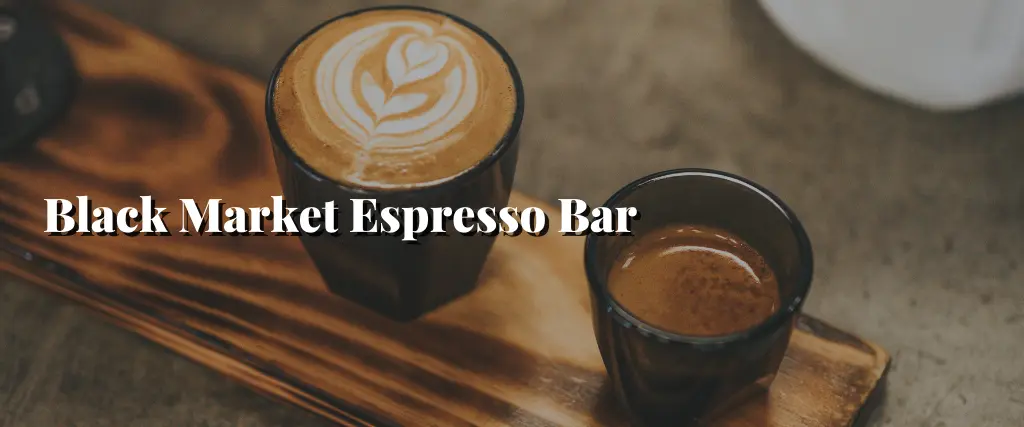 Black Market Espresso Bar
Address: Shop 11/34 River Esplanade, Mooloolaba QLD 4557
A little bit further away from the main parade, the Black Market Espresso Bar is a terrific spot for a coffee.
Located close to the entrance of the Mooloolaba wharf, a little bit down from the Surf Club, the coffee here is so good, it scores an impressive 9.1 on Beanhunter.
Open early every day, they offer a wide selection of pastries, cakes and treats, many of which are gluten-free and vegan options, that are locally baked.
Typically frequented more by locals than tourists, as a result of its location, the cafe is a charming, intimate space that offers a small range of inside and outside seating.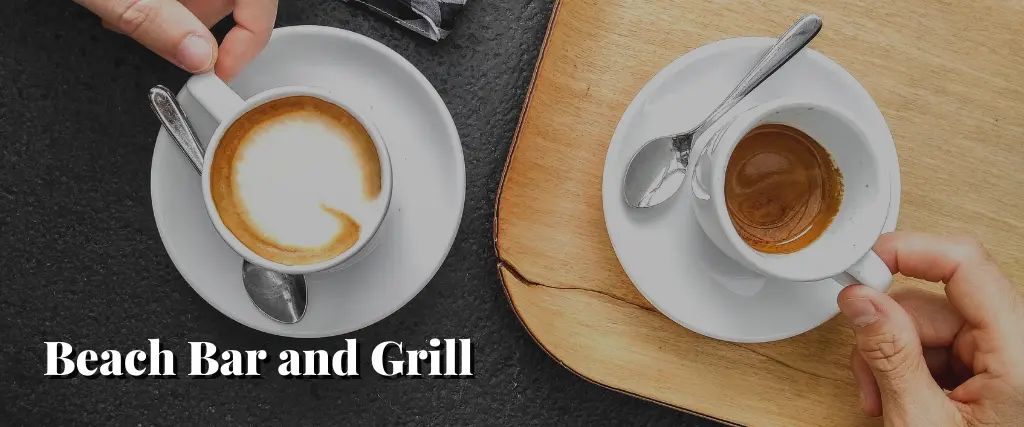 Beach Bar and Grill
Address: Shop 11, Landmark Resort Cnr Burnett Street & The Esplanade Mooloolaba, QLD 4557
Offering one of the best vantage points along the whole of the Mooloolaba Esplanade, the Beach Bar and Grill presents fantastic ocean views and very good coffee.
As you have to access it via a stairway, it is an easy spot to miss but once you get into the elevated venue you will find a bit of a hidden gem.
The ambience here is very friendly and laid-back and the decor is distinctly coastal. It makes a perfect spot for brunch, lunch or dinner, as the food is honest, hearty and delicious.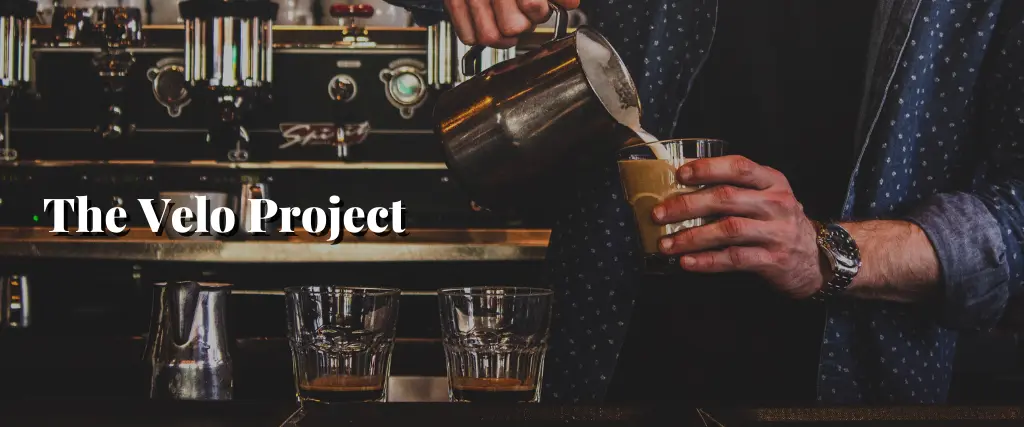 The Velo Project
Address: 19 Careela Street, Mooloolaba, QLD
The Velo Project is undoubtedly one of the coolest cafes in Mooloolaba.
Situated well away from the main strip, in a quiet residential area, it is well worth the short drive to get there.
A very popular pet-friendly cafe with locals, the venue offers street seating, as well as seating in its main area and a really cool courtyard area.
It has a real hipster vibe, of the sort you might experience in North Melbourne. It also backs this up with an excellent quality food menu, as well as brilliantly brewed Kai coffee.
The dishes are beautifully plated, while the decor here is quaint and quirky. With lounges, lampshades, long communal tables and family photos on the wall giving it a real homely feel.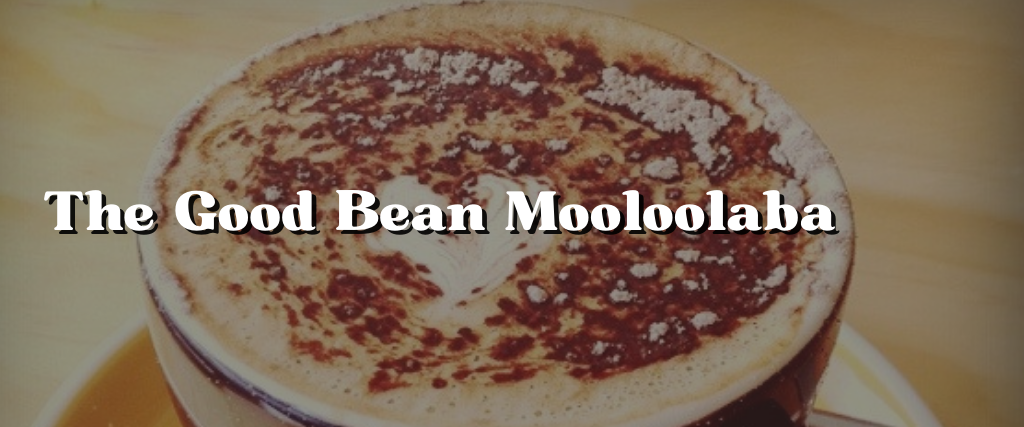 The Good Bean Mooloolaba
Address: 2/3 River Esplanade, Mooloolaba QLD 4557
You'll find the Good Bean Mooloolaba just a minute's walk from The Surf Club.
Situated directly opposite the beach this relaxed, modern cafe is a great place to grab a coffee before heading onto the sand, or heading on to your morning walk.
Street-side and indoor seating are offered too, so there is plenty of space on-site to enjoy your artisan brew and a delicious range of wraps, cakes and other breakfast offerings.
One of the best things about this cafe is that whilst most others in Mooloolaba close at 2 pm, this one stays open until around 4.30 pm. So you don't have to miss out on your afternoon fix.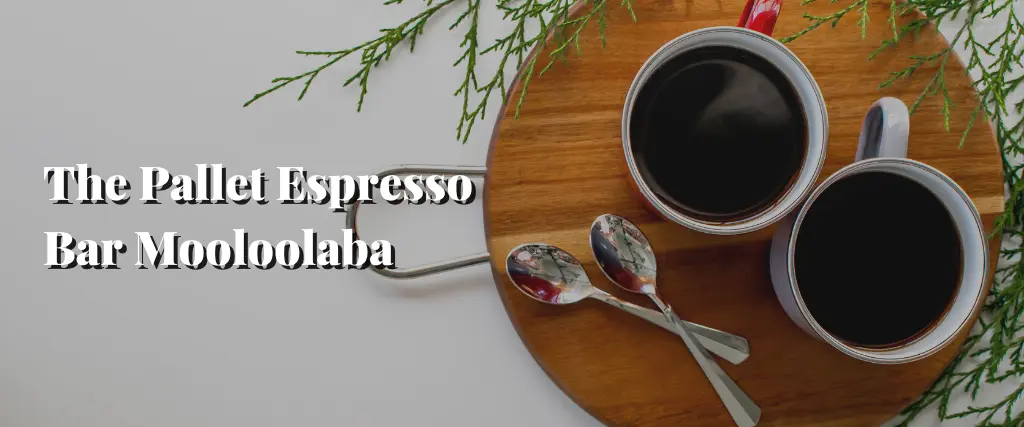 The Pallet Espresso Bar Mooloolaba
Address: 2/161-163 Brisbane Rd, Mooloolaba QLD 4557
Another cafe that offers a respite from the hustle and bustle of the main esplanade is The Pallet Espresso Bar Mooloolaba.
A charming cafe that has been constructed from recycled wooden pallets, this venue is known to offer some of the best coffee on the whole of the Sunshine Coast.
It also presents a fabulous range of food options too, especially its cakes and bakery treats which are almost impossible to have just one of!
Although you won't find many locals in this joint, the service here is fast and very friendly.