Moreton Island is the third-largest sand island in the world, behind Fraser Island and Stradbroke Island.
A protected sand island located just 40 km off the beautiful coastline of southeast Queensland, it is known for its outstanding beaches and stunning, steep dunes like the iconic Mount Tempest.
It is also a popular dive site too, with a group of sunken boats called the Tangalooma Wrecks, now being home to an impressive shoal of tropical fish and vibrant coral on its west coast.
As well as being a great place for 4WD, fishing, swimming and sunbathing, the island is also a renowned feeding spot for dolphins too. You can also see humpback whales from Cape Moreton as well, which is the site of a historic 19th-century lighthouse.
If you are wanting to check all this out for yourself, but are not sure of how to get to Moreton Island, don't worry. In this article, we will outline the best ways to get there.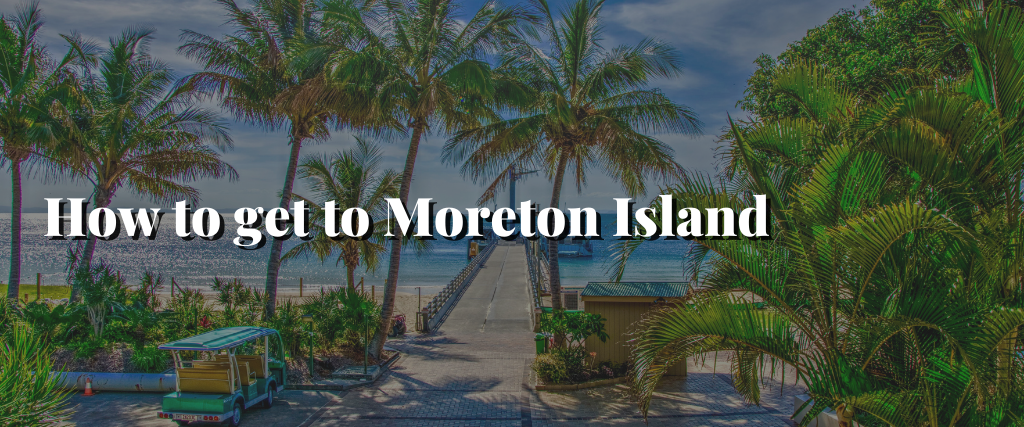 How to get to Moreton Island
Apart from a private boat or a private helicopter ride, there are essentially only two ways to get to Moreton Island.
If you are staying at the Tangalooma Resort you will be able to take the Tangalooma Flyer over to Moreton Island. However, if you are not, then you will need to catch the Micat Moreton Island Ferry, which acts as a ferry for both vehicles and passengers.
Both of these transits leave from Brisbane, with the crossing taking between 75 minutes to 90 minutes.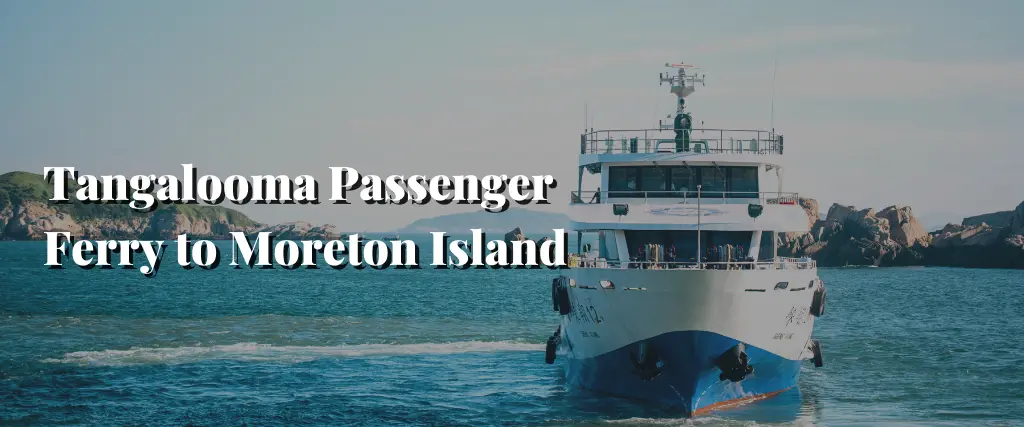 Tangalooma Passenger Ferry to Moreton Island
The Tangalooma Ferry is specifically laid on for guests at the Tangalooma Resort. (That said, if you are wanting to bring a 4WD over to the island then you should take the Micat).
This ferry to Moreton Island departs from Holt Street Wharf in Brisbane every day at 8 am, 10 am, 12 pm and 5 pm.
From Tangalooma, it heads back to Brisbane at 10 am, 2 pm, 4 pm and 7 pm.
The return ticket cost of the ferry is $84 per adult and $46 per child. If you are travelling with children under the age of 2 they can go for free.
For those staying overnight at Tangalooma, the ticket price also includes a porter service that will take your luggage to and from your accommodation.
About the Ferry Ride
Here are some things worth noting for the ferry:
– Each guest can bring one carry on bag that is not bigger than 23 cm x 34 cm x 48 cm
– All prams and beach trolleys must be collapsed prior to boarding
– Guests at Tangalooma can bring with them one checked bag of a maximum of 20 kg, as well as one esky of a maximum of 20 kg per booking
– Bicycles, surfboards and other oversized items can be brought over at a further cost
– Parking in Brisbane at the Holt Street Wharf costs $15 per day or $60 per week.
– This ferry ride from Brisbane to Tangalooma takes about 75 minutes.
Overall the transit process on the Tangalooma Ferry is very smooth and well organised.
Please note, that if you plan to bring a vehicle over to the island you will need to obtain a driving permit. This will cost you $53.63 for up to a month, or $270 for the whole year.
Micat Moreton Island Ferry
If you are heading over to Moreton Island to either camp or stay at any of the island's accommodation providers except Tangalooma, then you will need to take the Micat Moreton Island Ferry from Brisbane.
Both a passenger and vehicle ferry, the schedule for this service varies depending on demand throughout the year.
During peak times it can run up to five times a day, whilst during the quieter months, it may only run once or twice a day. Whenever you choose to go, the ferry ride takes around 90 minutes.
As this is the only car ferry to Moreton Island it is recommended that you book at least four weeks in advance, if you plan to take your vehicle over.
During the peak periods of school holidays, however, you might need to book up to six months in advance.
This should ensure you actually get the ferry time you want, as opposed to what is available.
If you intend to take the ferry purely as a walk-on passenger, you will only need to give a week or two of notice.
The cost of this ferry to Moreton Island starts from $70 one way for a small vehicle, with prices rising from there.
This price includes the driver, but you will need to pay for each passenger over the age of 3. The cost for extra adults is $28.50 and $18.50 for children.
These are also the charges for walk-on passengers who don't have a vehicle too.
About the Ferry Ride
Both vehicles and passengers are required to arrive 45 minutes before the time of departure.
Walk-on passengers can take three pieces of luggage with them only. So if you plan to take things like a chair, esky or backpack, you might need to plan strategically as to what each member of your party brings, to stay within this luggage allowance.
Like with the Tangalooma ferry, oversized items like kayaks and surfboards are charged an additional fee.
The Micat Moreton Island Ferry departs from 14 Howard Smith Drive at the Port of Brisbane and lands directly on the beach at Moreton Island, close to the Tangalooma Wrecks.
On arrival drivers will need to be ready to drive straight off the ferry onto the sand.
Whilst onboard there is a small cafe where you can order food items like pies, sausage rolls and sandwiches, as well as coffee, wine and beer.
Final Thought
We hope you have found this guide helpful. If so, why not consider bookmarking this page?
Now that you know how to get from Brisbane to Moreton Island you can start to prepare for your time away.