Queenslanders love their beer and nowhere is this more evident than in its state capital, Brisbane.
Home to a huge number of pubs, that range from upscale CBD stalwarts to unassuming residential venues that act as the hub of the community, there are plenty of places you can buy a pint across the city.
Infact, the choice is so varied it can be difficult to know exactly where to go. Which is why we have taken the time to compile this quick guide to Brisbane's best pubs.
Incorporating pubs located in heritage listed buildings, and venues that showcase fabulous river views, to establishments that offer live music rooms, or quaint, leafy beer gardens, here are the places you should go.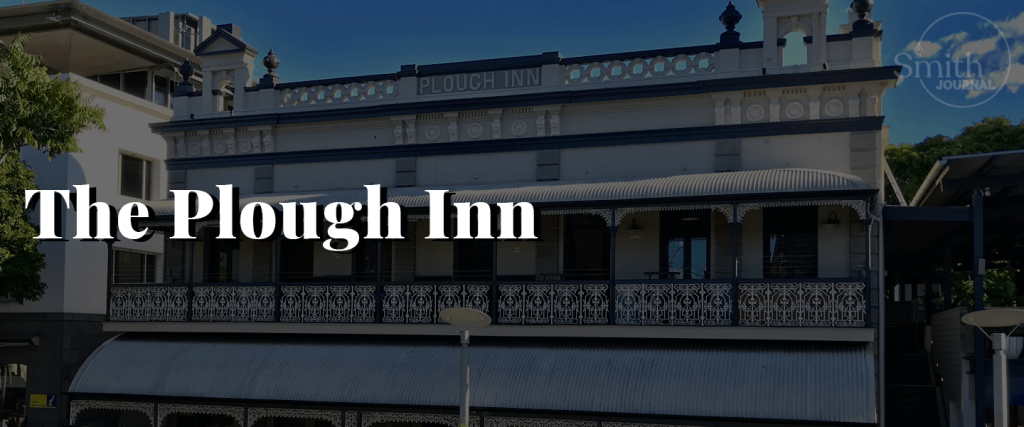 The Plough Inn
One of the city's most iconic pubs, The Plough Inn first opened its doors in 1885.
An iconic landmark that is located right in the heart of the Southbank Parklands, this pet friendly pub has an excellent beer garden that showcases the Brisbane river and skyline.
Also boasting a sports bar, a deck and live music every week, this pub has something for everyone. Not least a fabulous food menu which includes huge servings of steaks and ribs, as well as plenty of gluten free, vegan and vegetarian options.
Address: 29 Stanley St Plaza, South Brisbane QLD 4101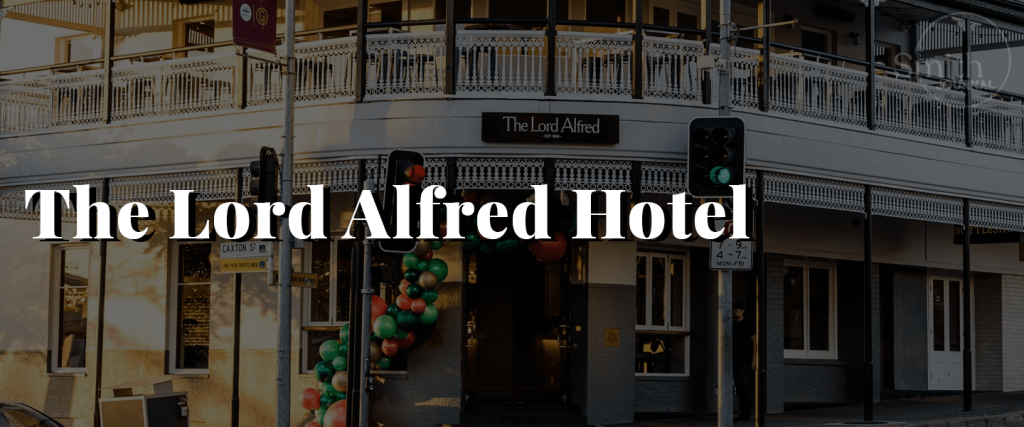 The Lord Alfred Hotel
Tucked away on Petrie Terrace, The Lord Alfred Hotel is the kind of pub you'll want to take your phone to, because the venue is so big, you might struggle to find your friends there otherwise.
A historic pub that is sprawled across three levels, the establishment has recently been restored to showcase many of its original 1860s features.
Containing six bars, as well as a fabulous grill restaurant that serves up delicious locally sourced steak, this venue is warm, friendly and inviting. It also has a large top level veranda bar, which directly overlooks Suncorp Stadium and Caxton Street and hosts regular live music performances too.
Address: 68 Petrie Terrace, Brisbane City QLD 4000
The Fox Hotel
For beer with a bit of culture its hard to go past The Fox Hotel.
Located in South Brisbane, this modern pub literally has it all. No less than ten function rooms, numerous bars including a rooftop bar that features colourful benches and umbrellas, several dining areas, an art gallery and even sensational city views.
As well as serving an outstanding menu of modern pub food, which includes a great range of pizzas and burgers, one of the best aspects of this venue is that the cost of your pint helps to support Brisbane's local art scene.
Address: 71-73 Melbourne St, South Brisbane QLD 4101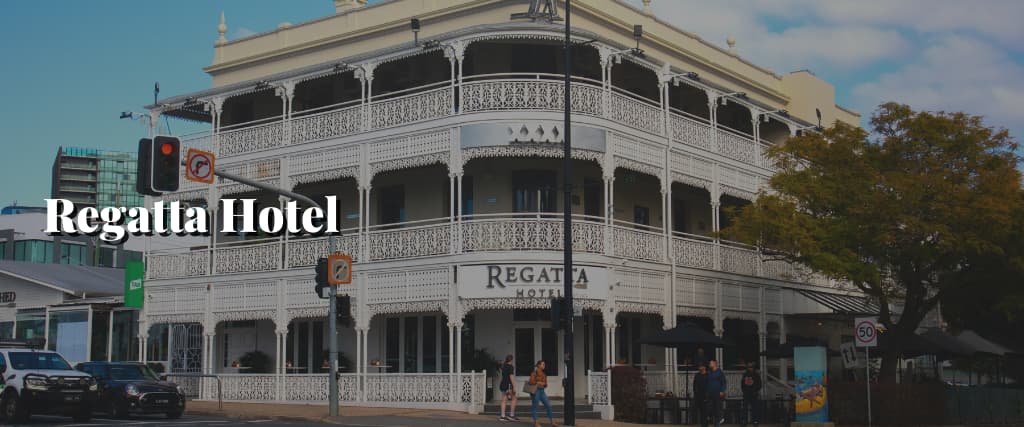 Regatta Hotel
Another heritage listed place that showcases lovely river views is the Regatta Hotel.
An award winning, popular, three-tier Victorian corner pub in the Toowong district of Brisbane, this establishment presents a bar, restaurant and function venue.
The bar stocks a wide range of exceptional craft beers, wines, cocktails and spirits, whilst the restaurant offers a delicious menu of gastropub fare under the vision of head chef, Simon Street.
The building also has a rather cool courtyard bar, as well as live sport on big screen TVs and plenty of gaming machines.
Address: 543 Coronation Dr, Toowong QLD 4066
Tippler's Tap
If its craft beer you are after then head on over to Tippler's Tap at either Southbank, or in the Fortitude Valley.
Priding themselves on offering a great range of beers and excellent food in a friendly space, the bar is a genuine watering hole that holds no pretensions.
A rustic yet very welcoming venue that features a décor of alpine wall murals and timber frames, they have a number of beers on rotating taps including porters, IPAs and sour fruited brews.
Their food menu is very tasty too, with chicken wings and sliders being among their most popular sellers. While their stout beef rib main is nothing short of sensational.
Address: Shop 5, 182 Grey Street, South Brisbane, QLD, Australia 4101
Hope and Anchor
Contained within one of the oldest buildings in Brisbane, that dates all the way back to 1807, the Hope and Anchor describes itself as 'the best little boozer in Paddington'.
Housed within a heritage listed cottage, that started life as a bakery at that time, the venue champions the role of British settlers in building the local community. As reflected in their service and food and drink options.
Everything from the decor to the carpet is a throwback to its humble beginnings, while the beer and food menu is heavy on English influence too.
Address: 267 Given Terrace, Paddington QLD 4064
The Pineapple Hotel
The Pineapple is one of the coolest joints in town.
A family-owned business, the venue, whose roots date back to 1886, lies just minutes from the CBD and the Gabba.
Situated at Kangaroo Point, it offers several bars, as well as a glasshouse beer garden, lawn bowls and a very good steakhouse.
The atmosphere is always good here and the staff are always welcoming. While there are pokies, TAB and plenty of sport on the big screen to entertain you too.
Address: 706 Main St, Kangaroo Point QLD 4169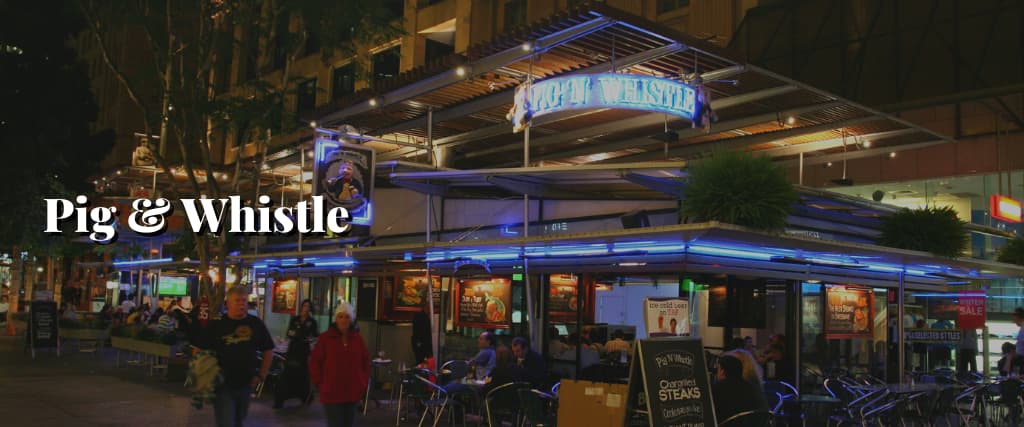 Pig & Whistle
If you love sport, especially football (or soccer as its often referred to in Australia) then make your way over to Eagle Street in the city centre.
A lovely venue on the CBD riverside, it provides for your enjoyment matches from the English and Scottish Premier League, as well as the UEFA Champions League and the A-League. If there are international games on, especially those involving England, Scotland, both the Republic and Northern Ireland or Wales they will show them too.
Also, should you want them to, they will even put on the 6 nations or Gaelic Football games as well. Oh and in case you are wondering, they also have a very good range of beers and pub food.
Address: Riverside Centre, 123 Eagle St, Brisbane City QLD 4000