For those looking for a relaxing camping getaway from Brisbane or the Sunshine Coast, the Coochin Creek Campground is a very popular choice.
Offering a waterfront location in a peaceful and tranquil setting, it is a terrific spot for fishing, crabbing, kayaking, canoeing and bushwalking.
In this guide, we will highlight what makes the Coochin Creek Campground such a good and easy option for experienced campers.
We will also showcase what there is to see and do in the local area once you have set your site up.
So let's get into it!
About the Coochin Creek Campground
Set on the banks of the picturesque Coochin Creek, amongst dense woodland and bosky forest, the Coochin Creek Campground features 19 sites of varying sizes.
Some of the smaller sites are suitable for tents, while other, larger sites can accommodate campervans, motorhomes, caravans and camper trailers.
Unfortunately, despite being a State Forest, as opposed to a National Park, dogs are not permitted at the campground. So you will need to leave your four-legged friend at home.
If you bring your fishing rod along with you though, you can enjoy some great opportunities to cast a line. However, swimming is not recommended in Coochin Creek, as bull sharks are said to regularly frequent its waters. That said, kayaking and canoeing should be fine.
When staying at the campground, one thing to be aware of is that midges and mozzies can be a real nuisance. So remember to bring plenty of insect repellent with you to reduce your risk of being devoured.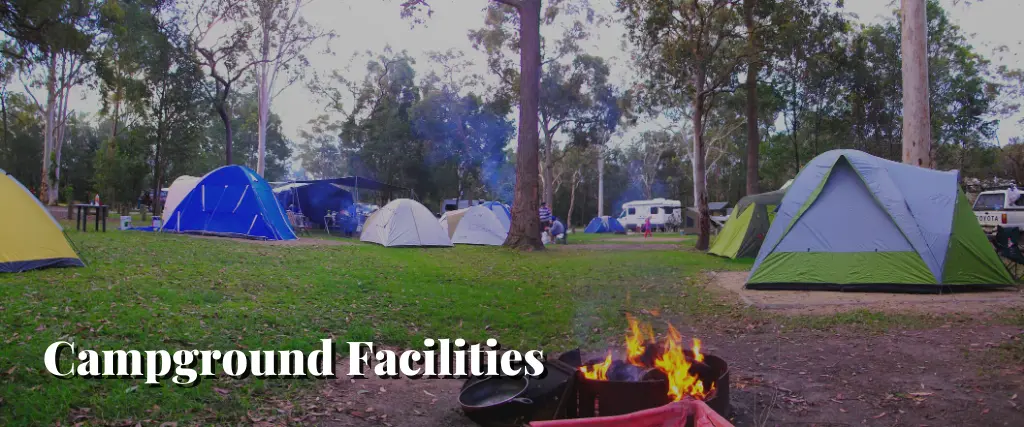 Campground Facilities
The rustic campground has no power and water. So it is most suitable for experienced campers who are self-sufficient.
That said, there is a modern toilet block at the campground which features flush toilets. While brand new BBQs were recently put in.
Be mindful that most of the camping sites are covered by tall trees that, whilst providing plenty of shade, also block out the sun. This in turn reduces the ability of your system to generate solar power if required.
Unfortunately, generators are not allowed at the campground, so you will need to make sure you have full batteries when you arrive, should you intend to self-power your RV during your stay here.
Each of the 19 sites has a fire pit, and while there is no WI-Fi, you should get reasonable mobile phone coverage.
Coochin Creek Camping Prices
At the time of writing, the cost to stay at the campground is $6.75 per adult per night.
You can book your site online via the Queensland Parks and Forests website. Alternatively, you can phone them on 13 74 68.
Please note that the campground is open 24 hours and the maximum length of stay here is 21 days.
You can check in to your site after 2 pm, and the check-out time is 11 am.
How to get to Coochin Creek Campground
The Coochin Creek Campground is very easy to get to from Brisbane, Gympie, Toowoomba and pretty much any other destination.
To do so you will need to drive along the Bruce Highway until you get to the Roys Road (east) exit.
Once you have taken this exit proceed to the first right turn, and then carry on along Roys Road until you see the sign, on your right-hand side, to the Coochin Creek Campground.
Coochin Creek is situated within the Beerburrum State Forest. The local road to access the campground is a mix of bitumen and dirt/gravel, which can become slippery and muddy after heavy periods of rain.
So be mindful of this when approaching the campground and drive to the conditions.
Things to see and do in and around the Coochin Creek Campground
Whilst staying at the Coochin Creek Campground there are a number of things you could see and do
in the surrounding area of the Sunshine Coast.
Some of the activities we most recommend include the following: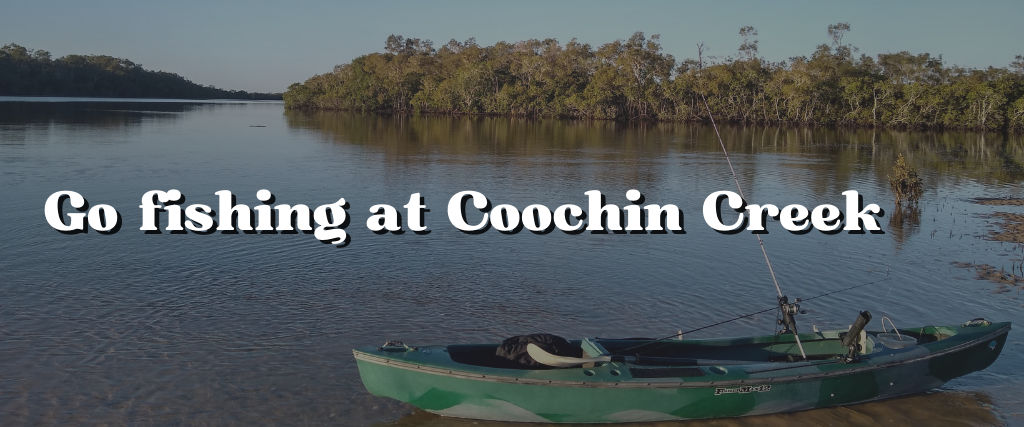 Go fishing at Coochin Creek
If you love fishing then Coochin Creek is a good spot to visit.
You will be able to get to the creek directly from the campground to cast a line.
Alternatively, you can fish from two boat ramps that are within a very short drive of it should you want to launch a tinnie.
Wherever you choose to fish, you should be able to catch trevally, bream, flathead, whiting, mangrove jack and queenfish in abundance.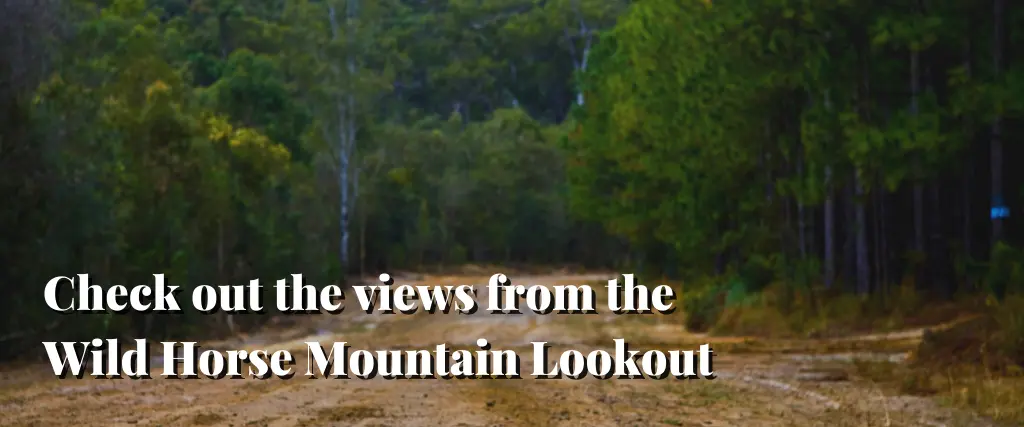 Check out the views from the Wild Horse Mountain Lookout
For one of the best views of the entire Sunshine Coast head up to the Wild Horse Mountain Lookout.
Located within the Beerburrum State Forest, on the eastern side of the Bruce Highway/M1, it is the smallest of the Glasshouse Mountains, rising to just 123 metres.
But the panoramic 360-degree views you get from the top of it at sunrise and sunset are simply incredible.
During first light, you will be able to see the sunrise over the ocean, whilst as the evening draws in you will be able to check out the sun dipping below the Glasshouse Mountains.
The views really are magical, and you will also be able to see Bribie Island and the Pumicestone Passage too.
Hit the Beach!
You can't come to the Sunshine Coast and not experience some of its awesome beaches.
From Rainbow Beach and Mudjimba to Maroochydore and Caloundra there are over 30 fabulous beaches within a 60 km stretch of coastline.
It's a good idea to pick one beach and really make the most of it. If you do this, Mooloolaba has a brilliant new foreshore area that is well worth exploring, whilst Alexandra Headlands is a great surfing spot.
At Noosa, you can also check out Hastings Street, whilst Coolum Beach has a lovely boardwalk that showcases sensational coastal views.
Check out the animals at Australia Zoo
Brought to the world's attention by Steve Irwin, Australia Zoo is probably the Sunshine Coast's most famous attraction. So if you love animals, you really have to go there.
A fabulous day out for both kids and adults alike, the zoo is home to over 1200 animals including everything from kangaroos, alligators and cassowaries, to zebras, Tasmanian Devils and snakes.
During your time at the zoo, there are several must-see exhibits you should see too, including The Crocoseum, Elephantasia, the Tiger Temple and Africa. The latter of which is a replica of the Serengeti ecosystem which includes giraffes, cheetahs, zebras and Southern white rhinos.
If you do come here, plan on spending at least 4 to 6 hours checking out all the animals.
Final Thought!
So there you have it! Our review of the Coochin Creek Campground.
Should you ever visit this lovely part of the Sunshine Coast, we hope this overview has inspired you to stay at the picturesque campground for a few nights or more.
If it has, then you are sure to have a wonderful time – the whole area really is a wonderful place to spend a bit of time at.