They say the best things in life are free and this is certainly the case when it comes to the campground at the Corella Dam.
If you plan a camping trip around the North-Western area of Queensland then you should definitely consider staying at this destination.
In this guide, we will showcase what makes this campground such an attractive option. We will also outline what there is to see and do in the surrounding area once you are there.
So let's get into it!
About Corella Dam
The Corella Dam is situated about 50 km west of Cloncurry and around 70 km east of Mount Isa.
Boasting stunning red rockface cliffs, and sparkling blue water, the dam was built on the Corella River between 1956 and 1957.
Its original purpose was to provide town water for the thriving uranium mine that is situated in nearby Mary Kathleen, which is about 9 km east of it.
However as the mine is no longer operational, it now serves as a popular recreational area for families who enjoy aquatic activities, picnics and relaxing together in nature.
The Corella Dam actually has a popular camping area called the Clem Walton Park on the shores of the lake. However, this is not a free campground.
Corella Dam Campground Facilities
Although the Corella Dam campground is a free campground, it offers nothing in the way of facilities.
This means no toilets, showers, electricity, drinking water or kitchen facilities. So it is only really suitable for self-sufficient campers.
There are some skip bins available at the camping grounds, and at the nearby Clem Walton Park, you will find toilets.
However, the real drawcard of this campsite is that it allows you to camp directly beside the water, against a backdrop of serenity and incredible scenery. Thus providing you with a great place to escape and switch off from the stress and pace of your daily and working life.
Another benefit of the Corella Dam Campground is that it is pet-friendly. That said, as the campground is located within the grounds of a cattle station, it is worth keeping your dog on a leash at all times.
Whilst at the campground, you can set yourself up near the dam, by the creek, on top of the hill, or within the designated camping area. So, overall, there are plenty of places for you to find your ideal spot.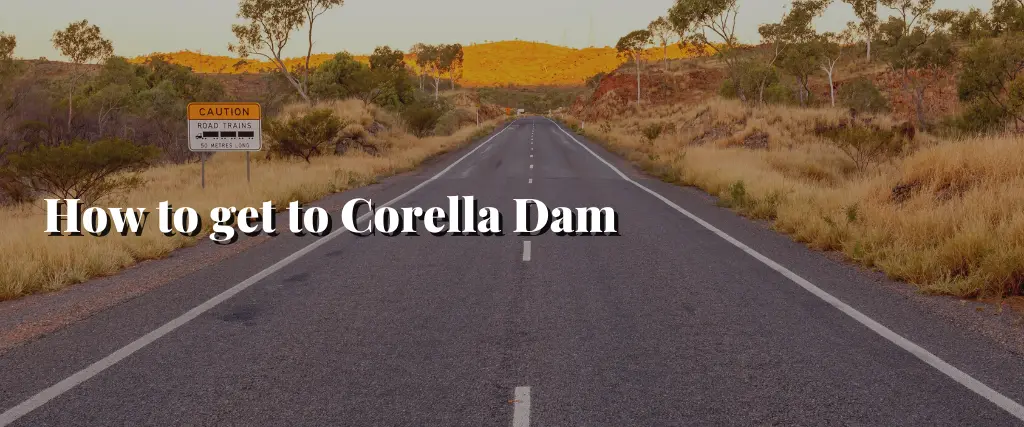 How to get to Corella Dam
To get to the Corella Dam Campground you need to drive west from Cloncurry on the Barkly Highway, or east of Mt Isa.
Do this until the signs appear for the Corella Dam, which lies on the south side of the Highway.
Once you find that turn off you will come across a gate that you will need to open and then close after going through it. Please do this as you are entering a cattle station, where animals roam freely – and this will prevent them from escaping.
This represents the entrance to the camping areas, which will then be reached after a 2 km drive along a dirt track.
This dirt track is fairly easy to traverse, even in a vehicle like a 2WD Motorhome.
Things to do in and around the Corella Dam Campground
Whilst staying at the free Corella Dam Campground there are a number of things to see and do in the local area.
Some of the activities we most recommend you do include the following:
See the sunset and stars at night
The Corella Dam is a wonderful place to take in the majesty of natural phenomena like the sunset and sky at night.
Both of which are magnificent when viewed at the Corella Dam.
Whilst at the campground, it is well worth taking a moment to fully appreciate both of them.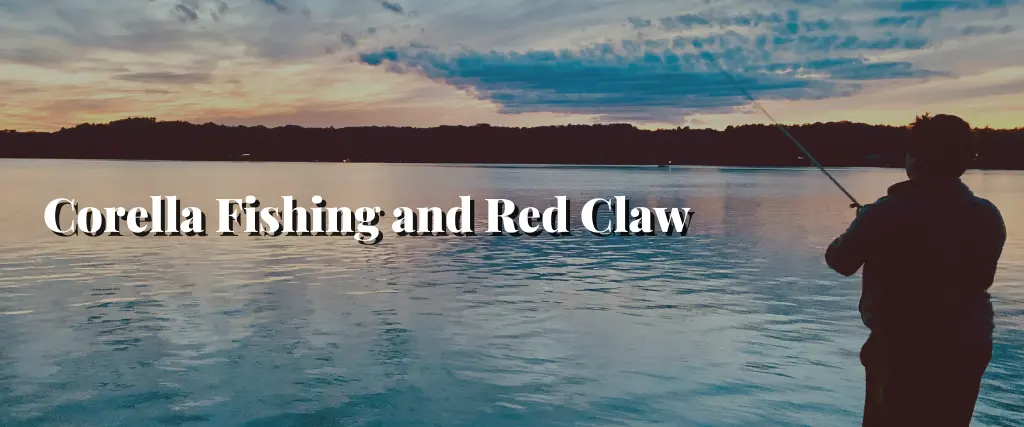 Corella Fishing and Red Claw
There is some really good fishing in the area near the campground.
It is also an excellent spot to catch Red Claw too. If you have yabbie pots – the opera-style ones are most commonly used here – you can cast them in the water, using fruit or vegetables within the pot to attract them.
To increase your chances of catching them, head to the back areas, away from where most of the campers are congregated.
Enjoy Boating, SUP and Kayaking
When visiting the Corella Dam plenty of people bring along boats, kayaks or SUP to cruise around the water.
Against this scenic backdrop, this is a lovely way to spend a few hours. You can also use a boat ramp to launch yourself easily from the bank.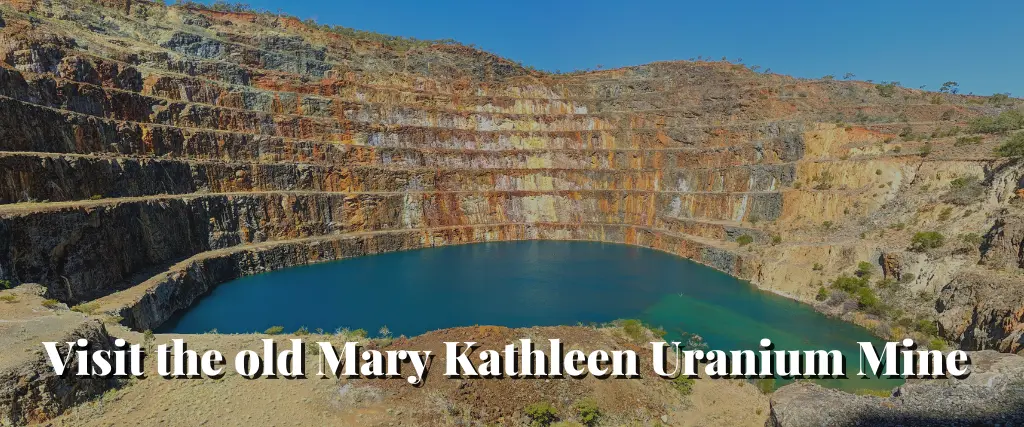 Visit the old Mary Kathleen Uranium Mine
Just over 15 km northwest of the Corella Dam Campground you will find the old Mary Kathleen Uranium Mine.
Now a deserted ghost town, you can check out the remnants of the houses, shops and schools that used to thrive in the township, which has been evacuated since 1984.
You will be able to pick up a map of the original town's layout at the Information Centre in Mount Isa, which will highlight where the structures once stood.
There is a big signboard on display at the old Mine that shows a full map too.
Head on over to Cloncurry and Mt Isa
An interesting half or full-day trip diversion would be to visit Cloncurry or Mt Isa.
Both destinations offer plenty in the way of cafes, shops, laundry services and other retailers that sell supplies you might need.
They both have a handful of notable attractions to check out as well, which may be of interest to you.
Final Thought!
So that's it! Our review of the free campground at the Corella Dam in Queensland.
If you are ever in the area and need a place to stay, we hope you will consider this destination after reading this guide.
Should you decide to stay here for a couple of days, you will be in for a real treat – the dam is a wonderful place to visit.