The Noosa North Shore Campground has always been a popular destination for campers on the Sunshine Coast.
Unfortunately, much of it was damaged by the effects of huge bushfires that engulfed the area in 2020.
Thankfully after being closed for a substantial length of time for a major renovation, it is now open and fully functional again.
Surrounded by the Great Sandy National Park, the campground boasts excellent oceanfront views and fabulous, modern facilities.
Access to the Noosa North Shore can be gained via the Noosa River by Ferry from Tewantin.
In this review of the Noosa North Shore Campground in Noosa, we will outline how to get there, what to expect from the camping ground, and what to do in the surrounding area when you are there.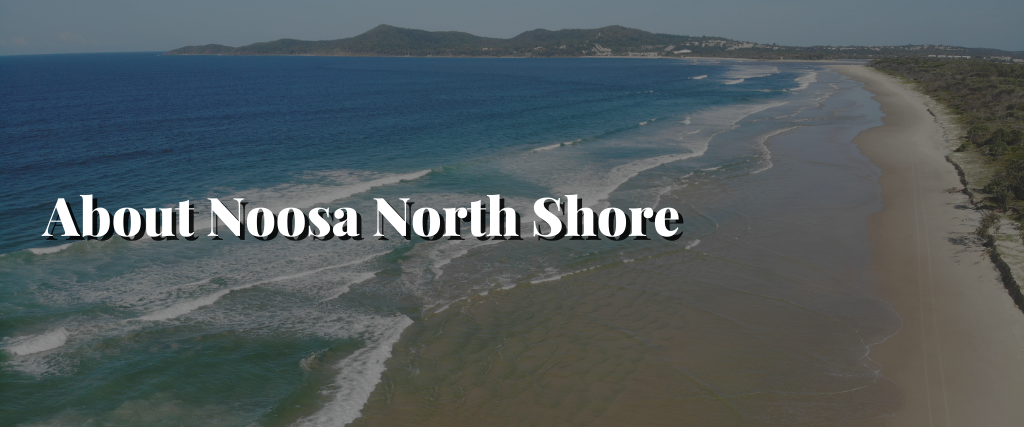 About Noosa North Shore
Noosa North Shore is situated at the very northern end of the Sunshine Coast, about a two-hour drive from Brisbane.
Detached from the main town of Noosa by the stunning Noosa River, the Noosa North Shore offers an idyllic escape from the bustling parade of resorts, shops and restaurants that defines Noosa Heads.
Located in the Great Sandy National Park, the Noosa North Shore features a stunning landscape of gorgeous lakes and lush rainforest. Teaming with native flora and fauna, most of it can be explored via the numerous 4WD tracks and hiking trails that wind their way through the area.
The Great Sandy National Park is actually divided into two distinct areas. One part is the Cooloola Recreation Area, which incorporates an area of about 45,000 acres that runs from the Noosa North Shore to Rainbow Beach.
The other area is the sensational K'gari (which was previously known as Fraser Island) which covers 140,000 km.
Both of these destinations are beautiful parts of the Sunshine Coast that provide plenty of opportunities for outdoor recreational activities.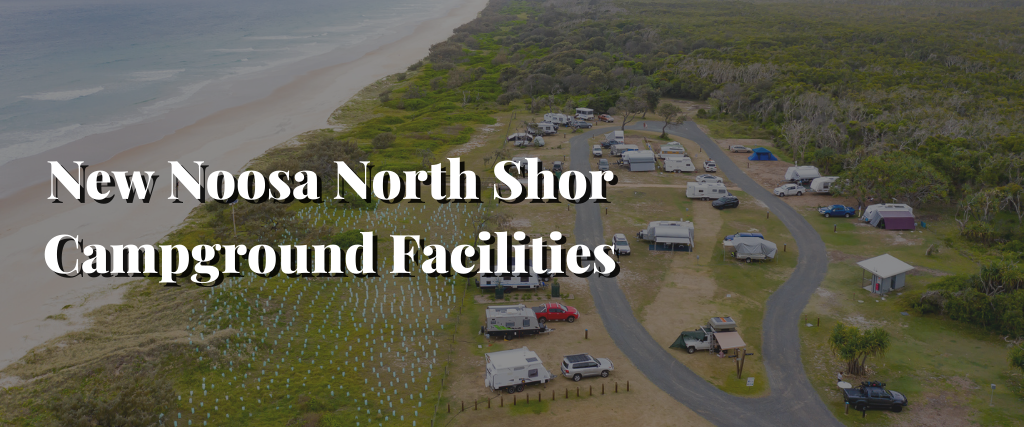 New Noosa North Shore Campground Facilities
The Noosa North Shore Campground reopened in 2020 after undergoing significant renovations.
These renovations included a major upgrade of the amenities block which now includes new flushing toilets (including disabled toilets) and hot showers.
In addition, there is a large camp kitchen that includes a fridge, microwave, new BBQs and lots of tables and seating.
Laundry and drinking water are readily available onsite too, whilst there are also beach showers, a dump point and mobile phone or laptop charging stations that you can use as well.
Campfires are also permitted and there is a handy kiosk that sells some of the basics you might need during your time here.
Noosa North Shore Campground Accommodation
The Noosa North Shore Campground makes a great base to explore the magnificent Cooloola Coast.
Set amongst the pristine bushland of the Great Sandy National Park and flanking the rolling surf beaches of Laguna Bay, the campground provides plenty of outdoor recreational activities for beach and bush lovers, as well as anglers, surfers and those who love to hike.
The campground also makes a handy lay-over for 4WD enthusiasts who intend to travel to K'gari via the beach from Noosa.
Unfortunately, the Noosa North Shore Campground is not a pet-friendly venue. However, for those who are travelling without their dogs, they offer a wide range of powered and unpowered sites.
Several of these are directly on the beachfront, while others are in shaded bush areas, or more open, grassy areas.
All the sites are fairly large and marked. They are also suitable for campers, caravans or motorhomes.
As of May 2022, the off-peak rates for 2 people were $51 for a powered site by the beach and $48 for a powered bush or grassy area. For unpowered sites, the cost is $36.
All children under the age of 5 are allowed to camp for free, whilst every additional person over this age will have to pay $11.50 per night.
To make a reservation, please contact Noosa North Shore Beach Campground on 07 5449 8811.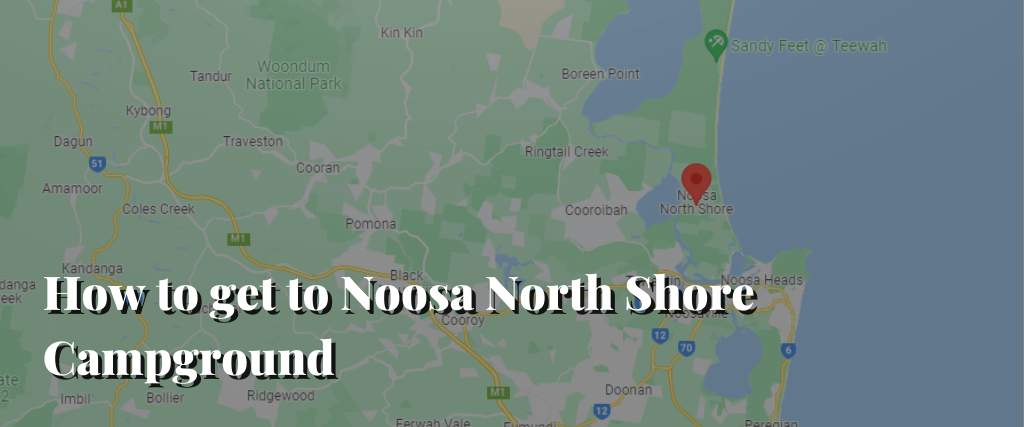 How to get to Noosa North Shore Campground
The Noosa North Shore Campground is located at 240 Wilderness Track on the Noosa North Shore.
To get there from Noosa you will need to follow the main road into Tewantin.
From there keep going until you get to Poinciana Avenue, at which point you will come to a roundabout.
At the roundabout follow Moorindil Street towards the Noosa River. You will soon find where the Tewantin Ferry is located to take you across to Noosa North Shore.
Once the ferry has completed its crossing you will then need to follow the road ahead.
Eventually, this road veers to the right onto Beach Road, which then leads you past the Noosa North Shore Retreat.
Keep following the road, all the way to the Noosa North Shore Campground – which you will see on your right.
The ferry ride is cash only. It costs $7 per car, $9 for a Motorhome or $16 for 4WD or Caravan on a one-way trip across the river.
What else is there to do around Noosa North Shore?
Whilst staying at the Noosa North Shore Campground there are a number of things you could see and do in the surrounding area.
Some of the activities we recommend the most include: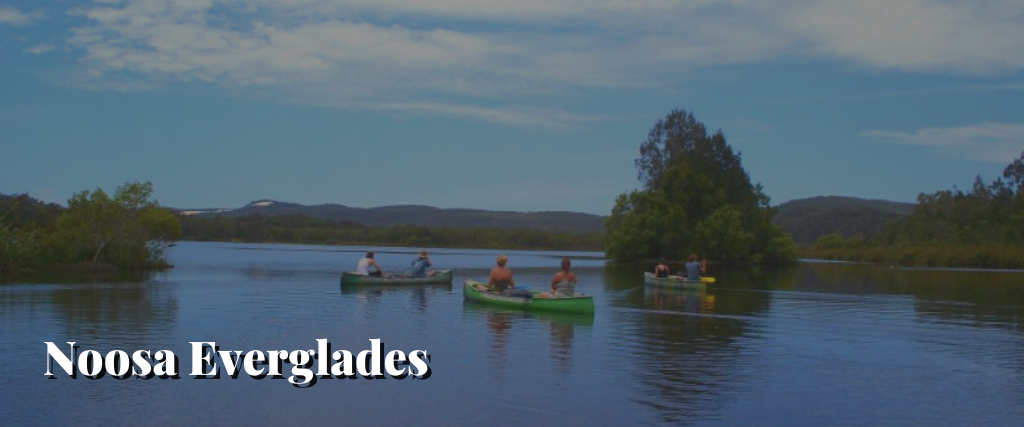 Noosa Everglades
The Noosa Everglades is one of only two everglades systems in the world. So it is well worth visiting when you get up to the North Shore area.
One of the best ways to explore this incredible ecosystem is via kayak, which will enable you to meander up and down the river at your leisure.
To access the waterway, you will need a 4WD to get through the Cooloola National Park. If you don't have one, or would prefer someone else to drive there are a number of tours of the area you can book.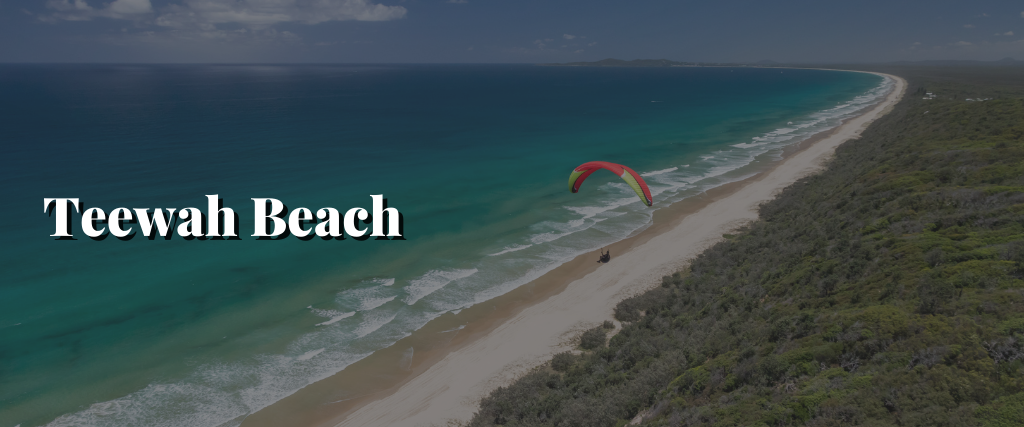 Teewah Beach
If you do have a 4WD, be sure to head up to Teewah Beach for terrific opportunities for fishing and swimming.
You will be able to see what remains of the Cherry Venture shipwreck, as well as check out the
Double Island Point Lighthouse.
Make sure you venture over to the spectacular bay and calm waters which reside over at Double Island Point too.
Noosa National Park
On any visit to Noosa, you simply must visit the magnificent Noosa National Park.
A truly stunning part of Queensland, the park features pristine beaches, pristine bays, and a wonderful walking trail that showcases some of the best coastal views in Australia.
Whilst at the park you can swim, fish, snorkel or explore the Rock Pools which are located around Hell's Gate, at the start of your walk.
Be sure to take lots of water with you and a very good pair of comfortable walking shoes.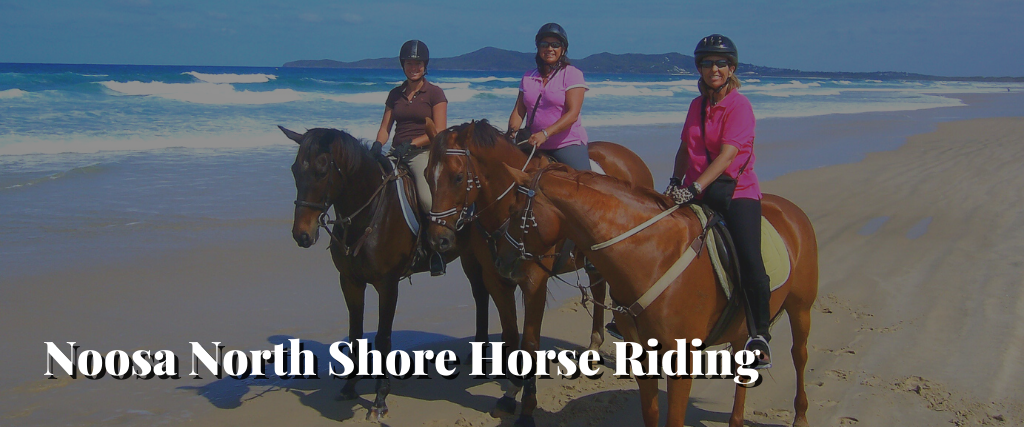 Noosa North Shore Horse Riding
A great thing to do whilst staying at the Noosa North Shore is to go horse riding along the beach.
The guys at Equathon provide gorgeous horses for riders of any skill level, for an experience that lasts up to two hours.
As well as riding the horses along the North Shore, which goes all the way up to the campground, you can also explore the stunning Noosa Trail Network and the lush Sunshine Coast Hinterland on horseback too.
Final Thought!
So there it is! Our review of the Noosa North Shore Campground in Noosa.
If you ever visit this beautiful part of the Sunshine Coast, we hope this guide has inspired you to stay for a few nights at the camping ground.
Should you decide to do that, you will be in for a real treat – Noosa really is a fabulous place for you to visit.