For those who love to camp near the beach in Queensland, the Rollingstone Caravan Park is an excellent option.
Just about an hour's drive north of Townsville, this stunning campground is located on absolute beach frontage within the Paluma Range National Park.
Overlooking the magnificent Palm and Havana Islands, the caravan park presents a paradisaical 32-acre haven for those who want a short break, or to escape the southern chill of winter.
To give you an idea of its seclusion, it is close to the town of Rollingstone, a sleepy rural settlement with only one store that operates as a grocery store, fuel station and post office.
Interestingly, Rollingstone was originally named Armidale, although the name was subsequently changed to avoid confusion with the New South Wales town of the same name.
Offering fantastic views and the chance to immerse yourself in nature, the Rollingstone Caravan Park is a great place to rest and relax.
Where is the Rollingstone Caravan Park?
The Rollingstone Caravan Park lies 62 km north of Townsville and about 290 km south of Cairns
Residing within the Paluma Range National Park, it will take you about an hour of non-stop driving to get there from Townsville and about 3 hours and 45 minutes from Cairns.
The address of the campground is 367 Hencamp Creek Road, Rollingstone, Queensland, 4816.
To get there you will need to take the Bruce Highway from either Townsville or Cairns until you get to the town of Rollingstone.
From there you should then turn off onto Hencamp Creek Rd and follow it all the way to the end until you get to the entrance of the caravan park.
You will find the Rollingstone Caravan Park situated directly along the beachfront.
About the Rollingstone Caravan Park
The Rollingstone Beachfront Resort is a family and pet-friendly caravan park that even has designated sites for people travelling with dogs.
Located directly along the beach, it is a tranquil spot that is surrounded by nature. It also offers plenty of excellent facilities and amenities for guests.
Allowing you the opportunity to fish straight off the beach, the caravan park has an excellent swimming pool with a cave and waterfall. In addition, it has a basketball court, a BMX track, a playground and a jumping pillow for the kids. While live musical entertainment is provided every Saturday night.
A brilliant destination to see the sunrise, the caravan park also has a fabulous cafe and cocktail Bar onsite and shows outdoor movies. It even has 3 dams that are full of barramundi which you can catch and release.
You will also find modern amenities blocks with massive showers too, as well as a camp kitchen, coin-operated laundry, a convenience store and a sewage dump point.
The free Wi-Fi connection is pretty good as well.
Rollingstone Caravan Park Accommodation
Accommodation at Rollingstone takes the form of either villas, cabins or powered and unpowered camping sites for caravans and motorhomes.
The camping sites are large and easy to navigate for either caravans or big motorhomes.
Whilst the prices of the villas and cabins regularly change, as of May 2022, rates at the Rollingstone Caravan Park for campsites were $60 per night for powered sites and $70 per night for beachfront sites.
In addition, Lake View Powered Sites were $58 per night and ensuite powered sites were priced at $65 per night.
Those looking for unpowered sites will have to pay $40 per night.
That said, if you have a G'Day Rewards Membership, you will be entitled to a 10% discount.
To make a reservation, you can contact Rollingstone Caravan Park on 07 4770 7277. Alternatively, you can get in touch with them via this page on their website – https://tasmanholidayparks.com/au/caravan-parks/rollingstone/contact-us/.
What is there to do around the Rollingstone region?
Around the immediate locality of the Rollingstone region, there are plenty of things you can see and do to occupy your time.
These include the following:
Visit The Great Barrier Reef
A stay at the Rollingstone Caravan Park places you in close proximity to the Great Barrier Reef.
So why not take the opportunity to explore that area on an organised tour where you will be able to enjoy some of the best diving and reef snorkelling in the world?
Visit Big Crystal Creek & Little Crystal Creek
Also known as the Paradise Waterhole, Big Crystal Creek is situated just an hour's drive to the north of Townsville and about 20 km from the Rollingstone Caravan Park.
Nearby to it resides Little Crystal Creek, which also boasts crystal clear waters that are perfect for swimming and cooling off on a very warm day.
Enjoying a very scenic setting, the sight of the water cascading under a stunning, heritage-listed, stone arch bridge is a very Insta-worthy photo.
Built in the 1930s the bridge is one of the highlights of the Paluma Range National Park, where both of these fabulous waterholes are located.
The Big Crystal Creek waterhole is situated within a couple of minutes' drive of the Crystal Creek Recreational Day Use Area. By contrast, the Little Crystal Creek waterhole is about a 13-minute drive from it.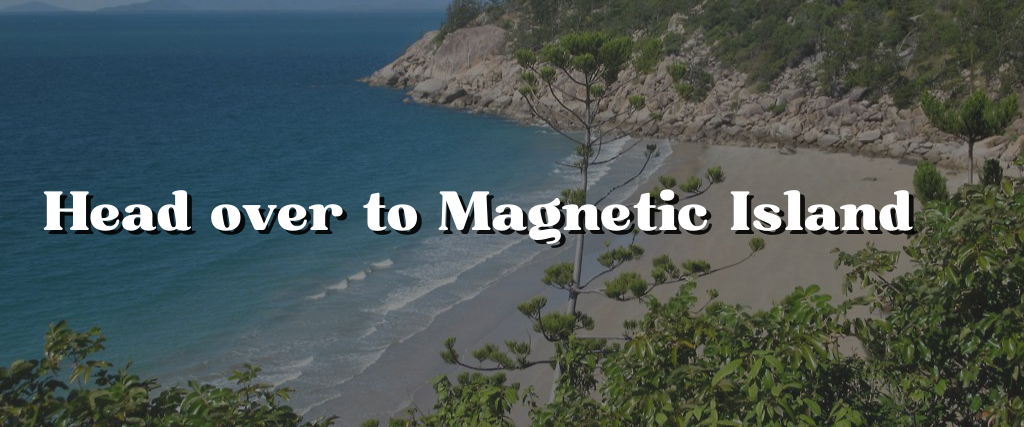 Head over to Magnetic Island
A great thing to do when you are in the Rollingstone region is to take a day trip over to the fantastic Magnetic Island.
You will need to get a ferry from Townsville to reach there but once you have arrived you can explore the wonders of this fabulous Tropical North Queensland island.
Some of the things you can see there include historic forts, stunning beaches, gorgeous lookouts and plenty of wildlife like koalas.
If you don't have a car you can hire one when you are there.
Balgal Beach
Balgal Beach is a stunning beach that is located just a 15-minute drive from the Rollingstone Caravan Park.
While there are several beaches that line the 62 km which separates Townsville and the Rollingstone Caravan Park, Balgal Beach is a great one to visit if you love river fishing.
The beach here is also patrolled by lifeguards and there is even a convenient swimming enclosure which creates a safe place to paddle during the months of November to May when the stinger season is in full effect.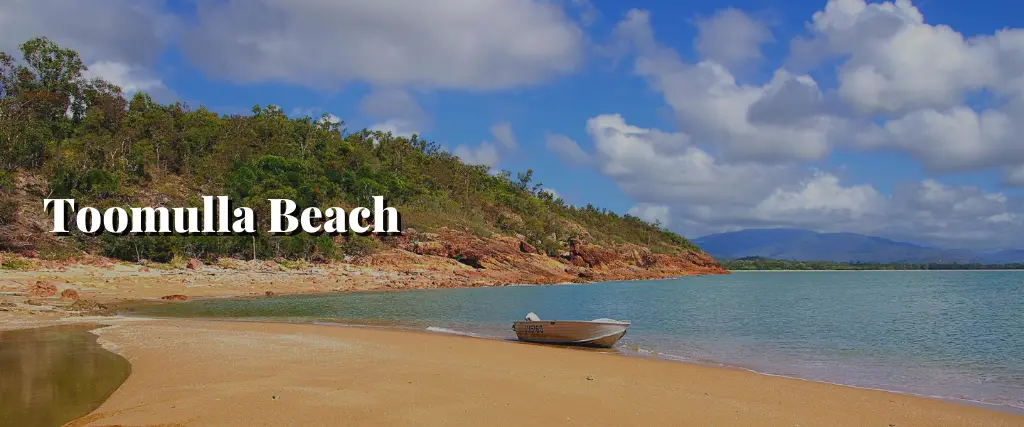 Toomulla Beach
Toomulla Beach is another beach close by which is well worth a visit.
Situated just 20 km to the south of the Rollingstone Campground, this beach is another excellent spot for fishing.
It is also a renowned place for bird watching and photography too, for those who have an interest in either.