Planning a trip to another country can be stressful enough without having to figure out what you'll do once you've actually arrived. Luckily, a trip to Australia's picturesque port city of Adelaide offers a variety of activities and experiences to keep your vacation interesting for you and your friends or family without any added stress.
With scenic park trails to hike through and a variety of exciting places to see in the city itself, Adelaide isn't just a place to visit, it's also one of the most livable cities in the world! Even better, because Adelaide's points of interest are in such close proximity, you'll find a handful of interesting activities and locations to explore.
Whether you're visiting the city for the first time, or you're looking to discover a new favorite spot, the collection of Adelaide markets you can visit are a great place to learn more about the city and connect with local artists and vendors. The following markets offer something for everyone, whether you're looking to bag the best deal, find a unique souvenir, or buy the freshest produce. Here are ten of the best Adelaide markets to visit during your stay.
1-Adelaide Central Market
Your visit to Adelaide will be incomplete without a visit to one of the largest undercover markets in the Southern Hemisphere. In 2019, Adelaide Central Market celebrated 150 years of continuous operation and it's no mystery why. With over 9.5 million visitors every year, Adelaide Central Market is a world-famous food Mecca, and your premier destination for multicultural cuisine and fresh produce.
Here you'll find stalls offering a huge variety of fresh food, including fruits and vegetables, meat and poultry, seafood, cheeses, baked goods, and health foods along with Adelaide's most frequented eateries. Bewitching colors and aromas add to the vibrant and bustling marketplace.
Take your time to chat with some of the 70+ friendly traders who can offer you the freshest produce and gourmet goodies. Your adventure will reward you with a new surprise at every turn!
After touring the stalls and meeting a variety of vendors, be sure to check out the market's legendary restaurant, Lucia's Pizza and Spaghetti Bar, or any one of the other eateries in the food hall. Wherever you choose to go, you can be confident that the dishes will be well-priced and packed with flavor.
When planning your visit, make sure to remember the market is closed Sundays and Mondays. You can check here for their full list of hours so that you can make the most of your central market trip!
2-Adelaide Farmers' Market
Start your Sunday mornings with the freshest local food in Adelaide. The Adelaide farmers' market at the Showgrounds is your doorway to the freshest locally sourced produce. But the excitement doesn't stop there! The market provides much more than your standard selection of fruit and vegetables.
Want to get better at cooking, but unsure of where to start? No problem! The farmers' market provides you with a "market kitchen" where a chef uses the produce found at the market to teach you how to create delicious meals and elevate your dishes. Imagine the luxury of cooking high-quality meals from the comfort of your home! A visit to the farmers' market makes that dream a reality.
The vibrant environment and options allow you to make the most of your lazy Sunday, and you can even pick up a few skills and supplies to use for your meals later that week! Check out the famers' market seasonal produce guide and their visitation hours to start planning your visit.
Fishermen's Wharf Market
If you're intent on touring a variety of markets, continue to enjoy the history Port Adelaide offers with a trip to the Fishermen's Wharf Market. Located in the historic district of Port Adelaide, this old-style two-story market offers antiques, books, and other collectibles for keen-eyed collectors. It's also located right next to the river where you can spend a while looking for Adelaide's wildlife. Keep an eye out, because you might just spot a few dolphins!
The Fishermen's Wharf Market can be found right next to the lighthouse at the end of Commercial Road and opens every Sunday at 9 a.m, making it a great place to slow down, explore, and spend a relaxing afternoon. The market is also incredibly easy to access by car, or by public transport if you'd rather not worry about traffic or parking.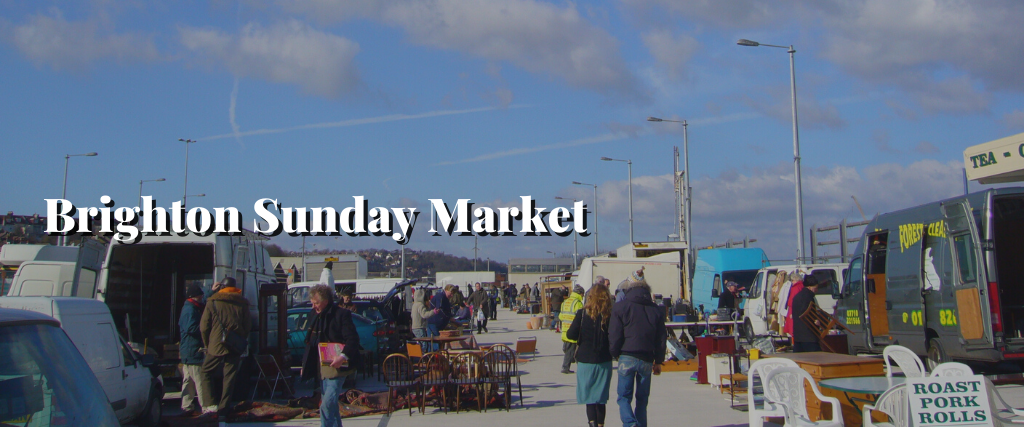 Brighton Sunday Market
Known to the locals as the "car boot sale," Brighton Sunday Market is a great place to hunt for treasured finds. As one of Australia's largest open-air markets, the car boot sale was originally established to raise money for the students of Brighton Secondary School. Since its inception, it's grown to become a regular shopping adventure for thousands of Australians hoping to bag a good bargain and is a great place to chat with locals and find rare items.
The unique setup of this market contributes largely to its popularity. On Sundays, approximately 220 vendors drive up onto the oval of the Brighton Secondary School and sell their wares out of and around their cars. Looking for great deals and special pieces is a great way to spend an afternoon with friends or family. Check out their list of upcoming dates here.
Gilles at the Grounds
If you've chosen to start your day at the Adelaide farmers' market, make sure to plan a visit to the Gilles market right next door. Located across the Park Lands in the Old Brick Dairy, Gilles is the people's marketplace and home to an eclectic mix of emerging and established designers, artisans, and purveyors of pre-loved goods.
Visit this fashion market on Sundays to find clothing, accessories, and homeware from young designers and lovers of all things vintage chic and boho cool. Once you've finished your treasure hunt, settle back with a bite to eat from the surrounding food stalls, and enjoy music spun by the live DJ.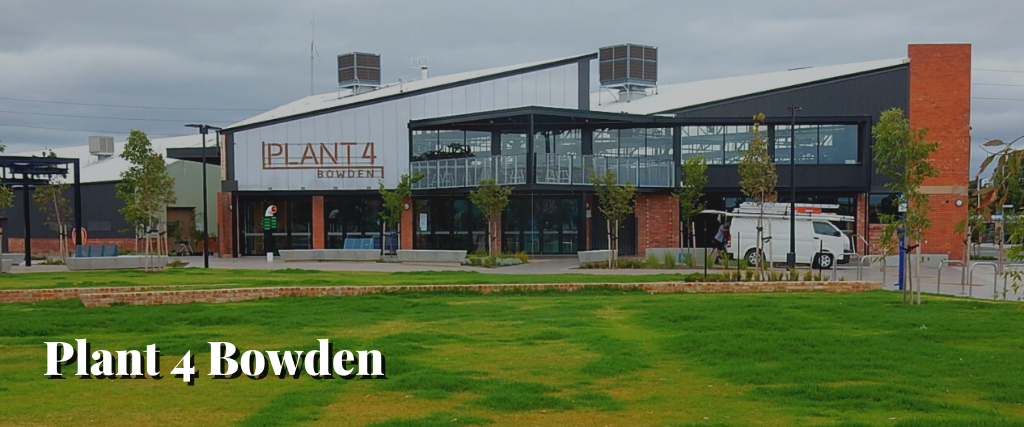 Plant 4 Bowden
Does waiting for a Sunday market give you the weekday blues? You still have options! Visit Plant 4 Bowden's beautiful industrial-style market space during the week, or treat yourself to one of their different events each evening.
Just a short tram ride away from the city center, this is a modern market with a twist: a variety of delicious food and produce stalls with a kids zone! This makes it the perfect market for parents who want to shop without being rushed, and for kids who would rather play than peruse.
Family-owned and operated, and born from a vision of a thriving community and a passion for environmental sustainability, the magic of the market happens in the old Clipsal building in Bowden. The market is surrounded by greenery and Bowden park, and the venue is home to several unique cafes, eateries, and retail shops.
With ample seating and alfresco areas, you'll have plenty of space to kick back and enjoy the live acoustic music on Wednesday or Saturdays or the DJ's selections on Friday nights. Unsure of what to check out first? This handy map can lead you to their wide variety of stalls and shops, and even includes instructions for the different modes of transportation you can take to get there.
Flinders St Market
Whether you consider yourself a fortunate finder or have the collector's touch, there's sure to be something for you at Flinders St Market. Here you will find hand-made, vintage, repurposed, or recycled treasures hiding in plain sight.
This eclectic market was originally founded by three friends to have a regular place to sell their antiques, vintage items, and collectibles, and can be found in the historic blue shed in the middle of Adelaide. Over the years, stalls have come and gone, but you can still track down Leigh's vintage and collectibles stall at the market every Saturday and Sunday.
This is one of the Adelaide markets you don't want to miss, and is a great place to meet the makers, buy unique treasures, and discover hidden wonders. The world of Flinders St Market awaits you every weekend, from 10 a.m. to 3 p.m.
Bowerbird Design Market
Want to keep the treasure hunt going? The Bowerbird Design Market is the premier market for Australian artists and designers, and has something for everyone. Here you'll find art, homewares, stationery, lighting, skincare, clothing, and accessories in a relaxed and beautiful setting. You can even meet with any of the 200+ talented Australian designers and makers from around the country to take part in their art, passion, and stories.
Make a day of it and enjoy creative workshops with your family or friends to learn a new craft from some of Australia's most talented artists. In between workshops and browsing, you can enjoy the delicious artisan-made food and beverages as well as live entertainment!
Stirling Market
If you're looking for a market that's a bit more removed from the city of Adelaide, try taking a trip to the idyllic town of Stirling in the Adelaide hills. Get out of the city and visit the long-established and very popular Stirling Market with its many varied stalls.
Browse through tree-lined streets full of local crafts, plants, food, and magic. The pop-up stalls at this market offer local produce and live entertainment, and the volunteers who put the market together create a different theme for the market each month! After a few hours here you'll quickly realize why Stirling Market is renowned for its diversity, and the quality of its goods.
Torrens Island Market
In the mood for an adventure? Then prepare yourself for a trip to Torrens Island Market. While the market itself seems to be on a bleak reach of the Port River, you can get to this market in about seven minutes from the heart of Port Adelaide.
At this multicultural mart, you'll find the world's freshest seafood, most of the time right off the boats! You'll also have the option to pick up fruit and vegetables at the lowest price. While the power station on Torrens Island may look a bit grim, the produce you'll find here is top quality.
This is a truly unique market to visit, and while it can be a bit of an adventure to get to, you'll find it's well worth the effort, so be grateful you made the trip! Arrive early to get the first pick of the produce, or wait until noon when everything that's left goes for a lower price!
Happy Hunting!
With the variety that each of Adelaide's markets offers, you're sure to find something of interest during your stay, whether you're familiar with the city or you're visiting for a short time. While each of these markets could be explored in one day or more, if you have limited time, try planning a "market day" where you can visit the majority of the places you're interested in during one full and exciting day.
Make sure to double-check dates and times so that you don't miss any markets that are only open once a month, and be aware of their closing and opening times. By making sure you're well prepared, you'll be able to fully enjoy your time without worrying about missing any of the markets you planned to visit.
If you're visiting, chat with vendors to hear their stories, and try as many different eateries as you can! The Adelaide markets make it easy to connect with the makers and creators, to develop a more personal connection with the people offering their items, and you'll have amazing stories attached to your souvenirs once you bring them home.
If you've been living in the city for a while, try visiting a market you've never gone to, or checking out a new vendor. You can even visit Adelaide markets you're familiar with but haven't gone to in a while to see how they've changed!
However, you decide to visit, make sure you take the time to visit the markets you're interested in, and don't hesitate to ask questions and to share your stories!