Looking for School Holiday Activities in Adelaide to do with the kids?
While the kids definitely need a break from the pressures of school work, we know how tough it can be for parents during these times too.
Two weeks, or even six to seven in the summer holidays, is a very long time for the children to be at home. Without proper entertainment and stimulation, they can easily go stir crazy. Which in turn does not make for that relaxing or pleasant a break for them.
In this guide, we have compiled a list of 20 great things for kids to see and do in Adelaide during the school holidays.
Some of these activities are completely free or are relatively cheap, whilst others can be expensive. They also are a mix of outdoor and indoor activities, which will give your kids plenty of fresh air and Vitamin D when the sun is out, but also a place to go when it's raining or insanely hot.
These activities can also be completed within an hour, or over the course of a full day. So can easily fit into the rest of your work or home schedule.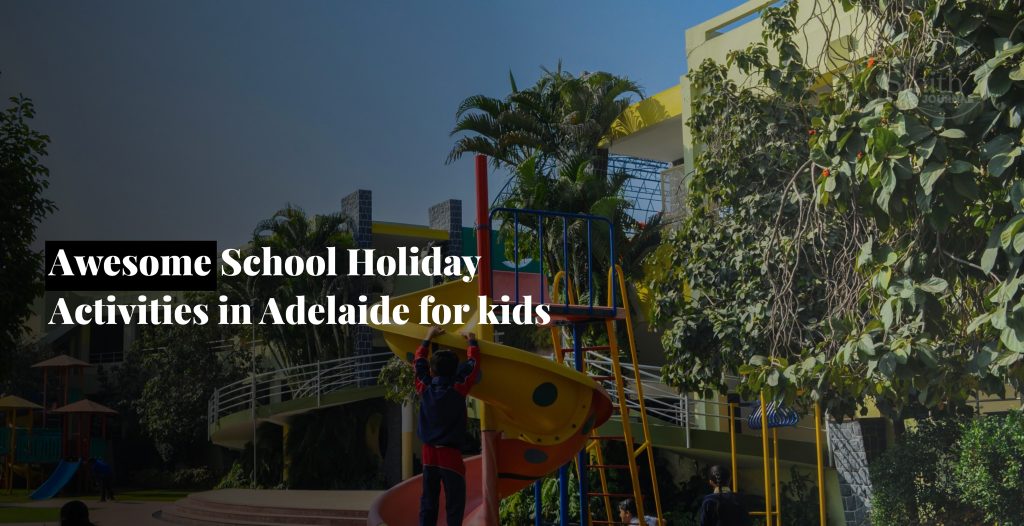 Awesome School Holiday Activities in Adelaide for kids
The school holiday activities below are all fantastic things to do with your kids in Adelaide. If you do intend to take them to any of these venues it is worth booking ahead where appropriate to avoid disappointment.
In these Covid times, it is also worth double-checking opening days and times as well, just to be on the safe side.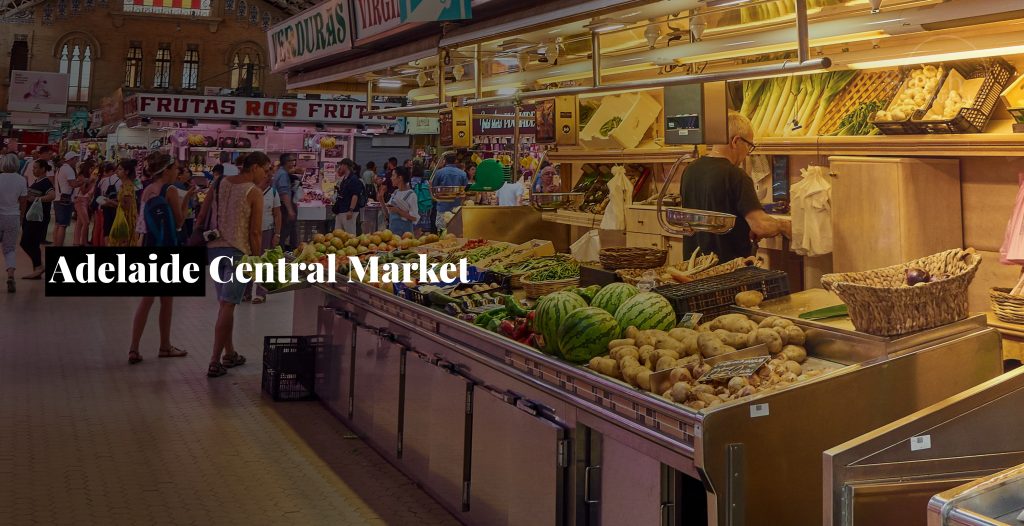 Adelaide Central Market
Address: 44-60 Gouger St, Adelaide SA 5000
Food is always a winner when it comes to kids which is why The Adelaide Central Market is such an attractive option.
A veritable feast for the senses, this market first opened in 1869 and now represents a gourmet destination for food lovers, with more than 80 vendors selling everything from premium meats and organic fruit to ready-to-eat hot food and delicious pastries.
It is a lovely spot to wander around for an hour or so, whilst trying some delicious fare.
Mega Courts Indoor Sports
Address: 10-18 Albert Street, Windsor Gardens, Adelaide SA 5087
Do your kids love sports? Then the Mega Courts Indoor Sports is the perfect place for them.
Offering over 5000 square metres of pitches, courts and facilities, Mega Courts has everything from soccer skills testing against inflatable goalkeepers to inflatable castles!
In addition, they also offer opportunities for cricket and netball, as well as dodgeball and gel ball.
Split between two zones that cater for different age groups, you can relax in the onsite cafe knowing that no matter what age your children are, they are having fun.
St Kilda Adventure Playground
Address: 470 St Kilda Rd, St Kilda SA 5110
If you are presented with one of those occasions where the kids have got lots of energy and you need to tire them out, then consider a visit to the St Kilda Adventure Playground.
A sprawling children's playground, that features a castle built into a hill – replete with a drawbridge – this wonderful space also features a flying fox, slides, a bouncy boomerang and a basketball court.
There is also lots of green space to run around, as well as BBQ stations if you want to make a fuller day of it with a picnic.
Glenelg Foreshore Playground
Address: Jimmy Melrose Park, Moseley St, Glenelg SA 5045
The Glenelg Foreshore Playground is another excellent play area that is also right next to the beach. So it also offers a fuller day-out experience for the kids.
Boasting some fantastic equipment like climbing frames, slides and swings, this awesome recreational space also has a terrific water play area.
The obvious advantage of this place is that children can flit between the beach, playground equipment and water play area as they so desire. Which in turn will entertain them for a very long time.
If you do decide to bring the children here, be sure to have a change of clothes ready for them after they have finished playing in the water.
South Australian Museum
Address: North Terrace, Adelaide SA 5000
The South Australian Museum is a fantastic place to visit for all the family at any time. But especially when the weather is very hot or heavily raining.
A fascinating natural history museum that was founded in 1856, it is contained within a complex of stunning architectural structures which is located on the North Terrace of the cultural precinct of the Adelaide Parklands.
Spread across five floors, the museum holds vast collections of both national and international significance. This includes everything from exhibits which showcase the first signs of early complex life to the world's most extensive collection of Australian Aboriginal artefacts.
The museum is open between 10 am to 5 pm every day and general admission is free.
West Beach Adventure
Address: 4 Hamra Ave, West Beach SA 5024
For those looking for a full, fun, family day out, West Beach Adventure is a fantastic option.
Definitely one for the thrill-seekers, this park presents a series of adrenaline-oriented outdoor activities including the Mega Climb, Australia's largest aerial adventure course. It also has a ride which exposes you to a 20-metre high speed, vertical drop and a nerve-wracking 3-person Giant Swing.
Situated just 15 minutes from the Adelaide CBD, other activities here include a zip line and multi-tiered climbing frame.
Adelaide Oval
Address: War Memorial Dr, North Adelaide SA 5006
Another must-visit destination to take your sport-loving kids is the Adelaide Oval.
Home to cricket, AFL and music, this legendary venue is located in the parklands between the CBD and North Adelaide.
If there is a game on, then this is a lovely place to watch the match. However, even if there are no scheduled contests it is still worth a visit because you can do a behind-the-scenes tour of the ground, as well as the 2-hour rooftop climbing experience.
Waterworld Aquatic Centre
Address: Golden Grove Rd, Ridgehaven SA 5097
The swimming pool is always a great option to take your children to during the school holidays.
Situated in the northeastern suburb of Ridgehaven, the Waterworld Aquatic Centre is Adelaide's premier outdoor swimming centre.
As well to a 50-metre swimming pool, it also has a smaller learners' pool. For toddlers and preschoolers, there is also a really cool and crazy splash pad, while the highlight for many visitors is the slides and 77-metre SupaJet!
The park features plenty of shaded areas and picnic tables. It also has a café and free barbecue facilities too.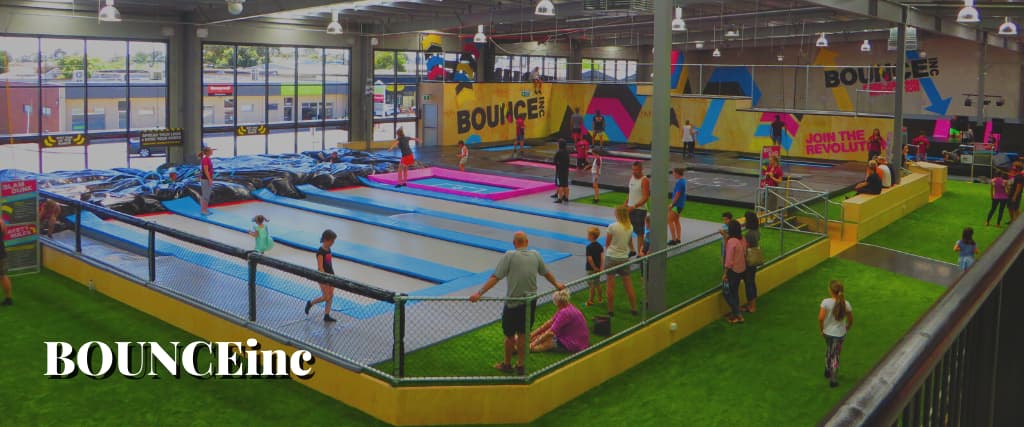 BOUNCEinc
Address: 164-168 Richmond Rd, Marleston SA 5033
We all know kids love to jump around, so what better place to take them than at BOUNCEinc.
Located in Marleston, this massive indoor adventure park presents 50 interconnected trampolines for them to bounce their way along.
Weaved into the course is a giant airbag you can jump into, as well as a basketball hoop where you can do a massive slam dunk!
A great way for your kids to get rid of all their excess energy, there is also a fabulous obstacle course for them to tackle here too.
Wilfred Taylor Reserve
Address: Morphett Vale SA 5162
Want to get your kids out into the fresh air? Then bring them over to Wilfred Taylor Reserve for a lovely day out.
Recently created, this fantastic new $2.2 million play area is located within a stunning natural landscape within the suburb of Morphett Vale.
Designed for kids of all ages, it offers a fenced junior playground which is adjacent to an older children's playground. Both of which are flanked by lush hills and greenery on one side and an oval on the other which has plenty of space to run around or kick a footy about.
As well to the playgrounds, which feature a flying fox, climbing nets, swings, ropes, slides and a wheelchair-accessible carousel, there are also a number of walking and BMX tracks in the area too.
There are plenty of BBQs and sheltered seating areas as well, in addition to lots of beautiful indigenous artwork that have been created by a local artist.
If you are here on the second and fourth Sunday of the month, you can even take the kids on train rides as well.
Cirkidz
Address: 27 Fifth St, Bowden SA 5007
Who doesn't love the circus?
Established in 1985, Cirkidz is a youth circus school which resides in the suburb of Bowden.
Running Circus Arts Classes for children and young people aged two and a half to 18, they run a series of programs in the school holidays (and during term times) that teach them how to fly, flip, tumble or balance plates.
It is a very fun, engaging and rewarding activity which your kids are sure to love.
SA Police Road Safety Centre
Address: Port Rd, Adelaide SA 5000
An activity which often goes under the radar during the school holidays is teaching your children how to ride a bike.
The SA Police offer fabulous classes where they not only do this but also teach kids about road safety as well.
Over at their Road Safety Centre in the CBD, they have set up a mock roadway which includes everything from traffic lights and intersections, to roundabouts and a pedestrian crossing.
All you need to do is bring your child's bike and their helmet and the police will do the rest for a few hours.
West Beach Mini Golf
Address: 1 Hamra Ave Corner of Military Road and, Hamra Ave, West Beach SA 5024
Mini Golf is always a fun option and at West Beach Mini Golf they present an awesome nautical-themed park for you to play on.
During the course of a round, you will have close encounters with a shark, crocodile, whale, pelicans, turtles and a pirate whilst navigating your way around the 18-hole course.
For those not wanting to play there is an undercover area where they can relax with some food or a drink.
Playford Town Skate Park
Address: 307 Peachey Rd, Munno Para SA 5115
If the kids have skates then the Playford Town Skate Park is a great place to take them.
Suitable for skaters of all skill levels, this impressive park features a large half-pipe/capsules, as well as spine transfers and a bowl.
For intermediate riders, there are also great transitions and accessible rolls too.
The park is also popular with bike riders, while there is also an adventure playground and waterplay area close by to take the kids after they have finished zipping around it.
Adelaide Zoo
Address: Plane Tree Dr, Adelaide SA 5000
As Australia's second-oldest zoo, Adelaide Zoo is a fantastic place to take the kids during the school holidays.
Situated in the parklands just to the north of the city centre in Adelaide, the zoo is home to over 2500 animals and 250 individual species of exotic and native mammals, reptiles, fish and birds.
Offering a full day out, the zoo features Australia's only breeding giant pandas, as well as tigers, lions, orangutans, and snakes.
In addition, they also have lots of interactive experiences with the animals, that allow you to get up close and personal with the pandas, as well as giraffes, wallabies, kangaroos, and koalas, penguins, lions, tigers and tortoises, which your kids will absolutely love!
There is also a really good gift shop here too, as well as plenty of places to buy food.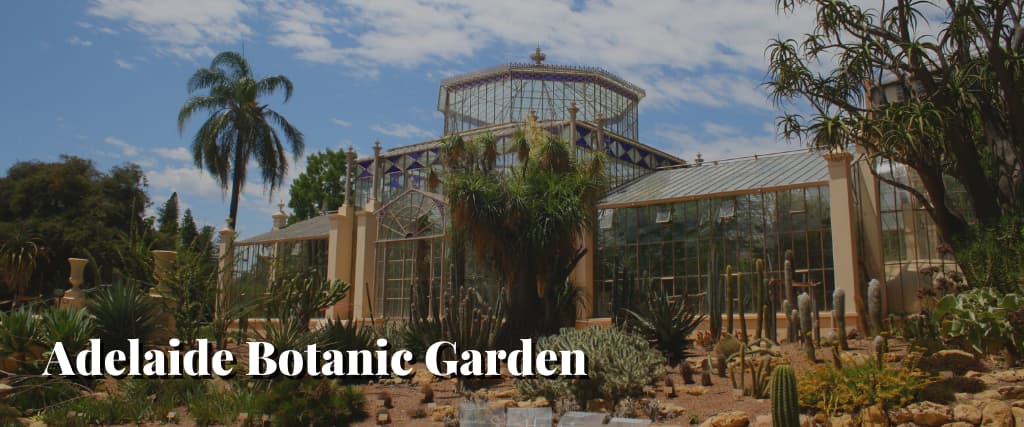 Adelaide Botanic Garden
Address: North Terrace, Adelaide SA 5000
Blessed with stunning architecture and gorgeous gardens the Adelaide Botanic Gardens makes a wonderful family-friendly destination for the school holidays.
As well as checking out lots of beautiful plants and flowers whilst strolling around its ground, you can also spot plenty of wildlife too.
In addition, there is a free tram that will take you to the gardens, as well as a number of lovely picnic spots to enjoy whilst there.